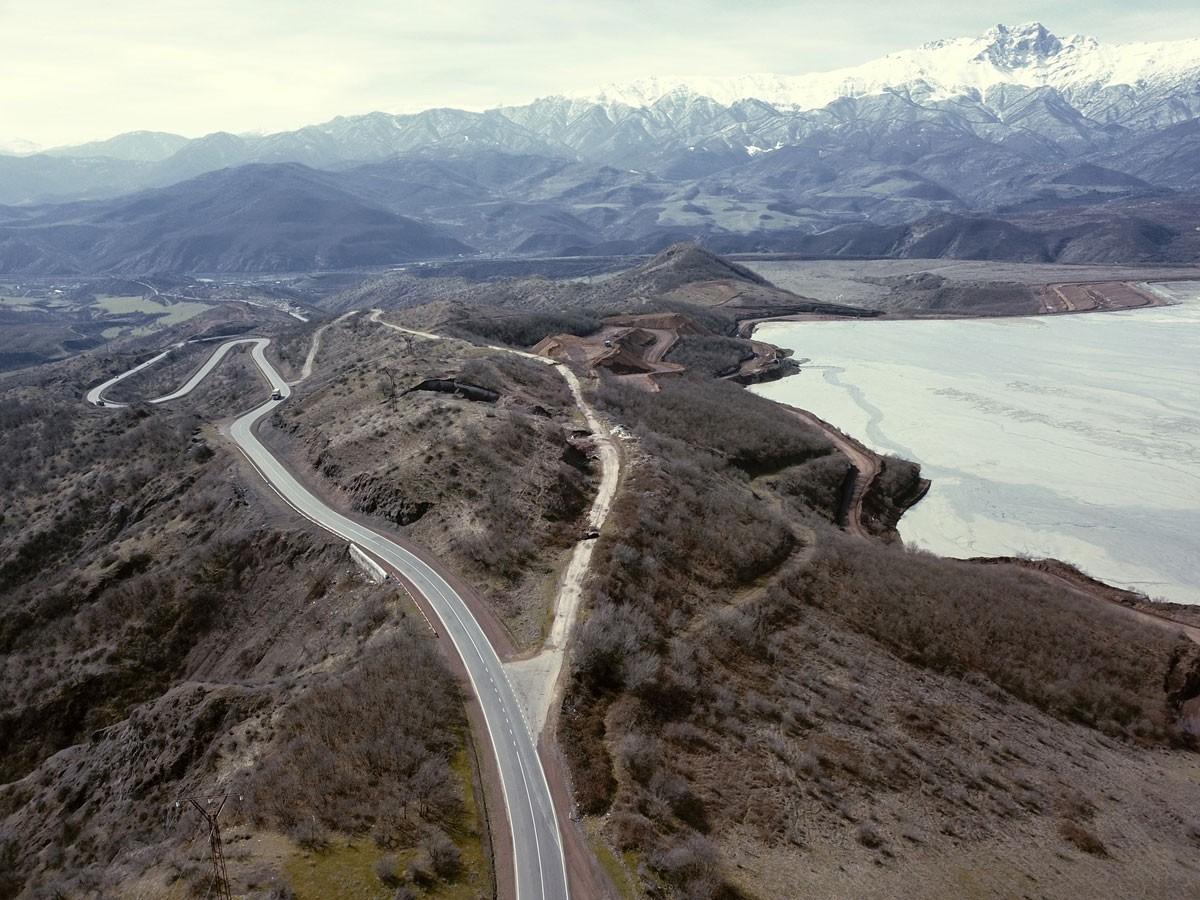 Kapan Residents Block Highway; Demand Government Takeover of Zangezur Processing Plant 
A group of Kapan residents today parked their cars in the middle of the Yerevan-Meghri Highway (at Artsvanik village) to protest the nearby tailings dump operated by the Zangezur Copper and Molybdenum Combine (ZCMC).
The protesters are demanding that the plant be nationalized, arguing that the German owners of the plant are looting the resources of the country.
Armen Paramazyan, who heads a Kapan NGO which organized the protest, told Hetq that they wanted to draw government attention to the environmental and health risks associated with the plant.
He said that the mortality rate in the area had increased four-fold.
"We demand that our region be declared a disaster zone, and we demand that the relevant authorities provide concrete response to what is happening in the region in as a result of the tailings dumps," Paramazyan told Hetq.
The protesters say that the factories in the region should work for the benefit of the people, not poison the residents.
Paramazyan says a petition drive to opposing all factories in the area has been signed by 7,000.
They also placed posters on the interstate highway voicing their concerns.
(The ZCMC, based in Kajaran (Armenia), is part of the CRONIMET group of companies. The ZCMC operates its Kajaran deposit as an open pit mine and then processes the molybdenum and copper concentrates.)
Photo by Saro Baghdasaryan
If you found a typo you can notify us by selecting the text area and pressing CTRL+Enter