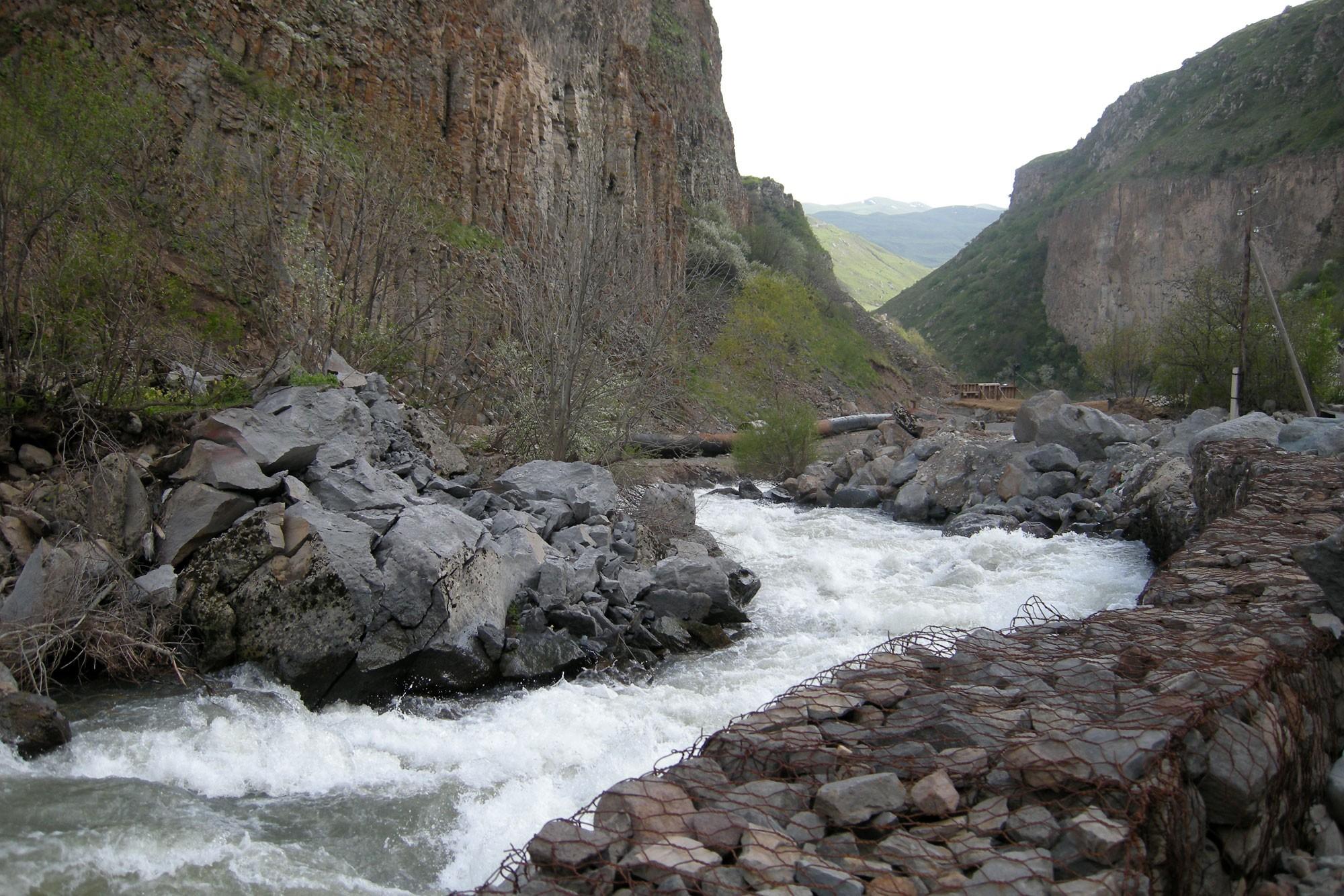 Another Hydroelectric Plant for Vayots Dzor; Free Democrat Party MP Nominee Owns 80% of the Company
Armenia's Ministry of Environment reports that the Water Resources Management Agency is developing a new water use permit for a project submitted by Gndasar Energy LLC.
The company plans to build a small hydroelectric power station on waters emanating from four springs in ​​Hors, a village of the Yeghegis community in Vayots Dzor.
Gndasar Energy, registered in September 2018, has two shareholders - Armen Arakelyan owns 80% and DHD Contact LLC owns 20%.
Arakelyan, who also serves as Gndasar Energy's director, was nominated in 2017 by the Free Democrats party to run for a seat in the Armenian National Assembly. Arakelyan is registered as residing in the Vayots Dzor community of Shatin.
According to the State Register, Arakelyan is also linked to the companies YeghegHeg (Shatin hydroelectric power plant), Gndasar Water and Aghbyur Hydro.,
DHD Contact is also registered in Armenia. According to the State Revenue Committee, it operates and is engaged in professional, scientific and technical activities.
It has two shareholders - Hakob Dingchyan and US citizen Michael James Delphia. They both own 50%.
Hakob Dingchyan was chief engineer of Syunik and Vayk Regional Communication Systems for seventeen years. He then became the company's general manager, before working at Vorotan Hydro Power System as general manager.
From 2000-2008 he worked as a Project Manager and Technical Expert in Alternative Energy, including Solar Energy Projects at PA Development Fund funded by USAID.
Hakob Dingchyan was also a shareholder of Dikont LLC, which operates in various types of activities. He's still one of its managers.
Searching the web, we found out that Michael James Delfia was a senior energy expert for the USAID in Georgia for the G4G (Governing for Growth) program. He acquired a stake acquired a stake in DHD Contact (registered in 2002) in 2008.
We tried to contact Hakob Dingchyan and get more specifics about the hydro plant's construction and the involvement of USAID. Dingchyan, however, did not respond to the phone number we got from Dikont LLC.
Hors village head Shmavon Amrgoulyan told Hetq that they are not using the springs and that the construction of the hydroelectric power plant will not impact their water supply.
"There is no problem with our drinking water. We tap the water from farther above." says Amrgoulyan.
He says the plant will work seasonally, because in the case of drought, even the brooks may be dry.
"They say they will put a small generator in the summer," Amrgoulyan says. "We have agreed in advance, and of course, there has also been a public discussion that this water should be used in April, May and June, the rest should be directed to our reservoir for irrigation."
The governor says that the plant is beneficial to their village as those brooks will become the source of irrigation for their village's vineyards.
In addition, the village's reservoir has no external supply network. It must be replenished with rain and snow. Recent years have been dry and almost no water has accumulated in the reservoir. The plant will divert some of the water to the reservoir and some through the HPP and the other through another pipeline planned for the village.
The ministry is scheduled to submit comments and proposals for the development of the draft water use permit and draft document for the Hors-1 hydroelectric power plant.
A hearing is scheduled for January 29 at 4:00 pm.
If you found a typo you can notify us by selecting the text area and pressing CTRL+Enter