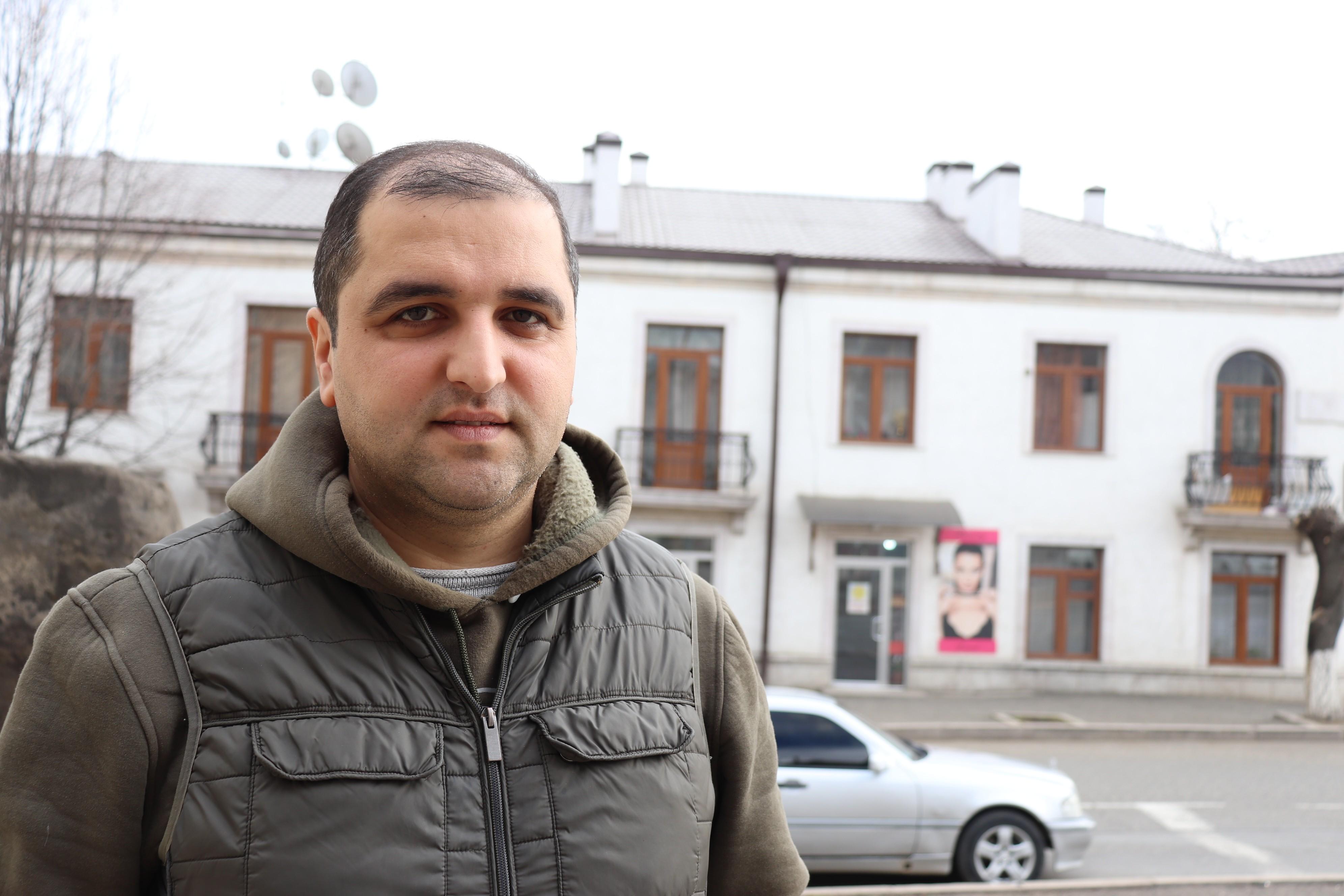 Stepanakert Resident Declares Hunger Strike in Solidarity with Anti-Hydroelectric Plant Activist
On January 27, six days after Karavatchar resident Alexander Kananyan launched a hunger strike to protest the construction of hydroelectric power plants throughout Artsakh, Stepanakert resident Mher Poghosyan (photo) declared his own hunger strike in solidarity.
Poghosyan, who says he doesn't know Kananyan personally, told Hetq that the hydroelectric power plant issue is serious and of concern to all.
"First off, I try to support Alex. A few days later, I joined his hunger strike, confident that his motives were selfless. Just as my father was killed in the war while pulling a friend out of the line of fire, I want to join my friend's honorable cause," Poghosyan said.
Yesterday, in response to media coverage of the hunger strikes, the Artsakh government announced that it had formed a committee to investigate the impact of hydro power plants on the environment.
Kananyan is now discussing the matter with Artsakh government officials and earlier today stated that the negotiations are "tough".
If you found a typo you can notify us by selecting the text area and pressing CTRL+Enter