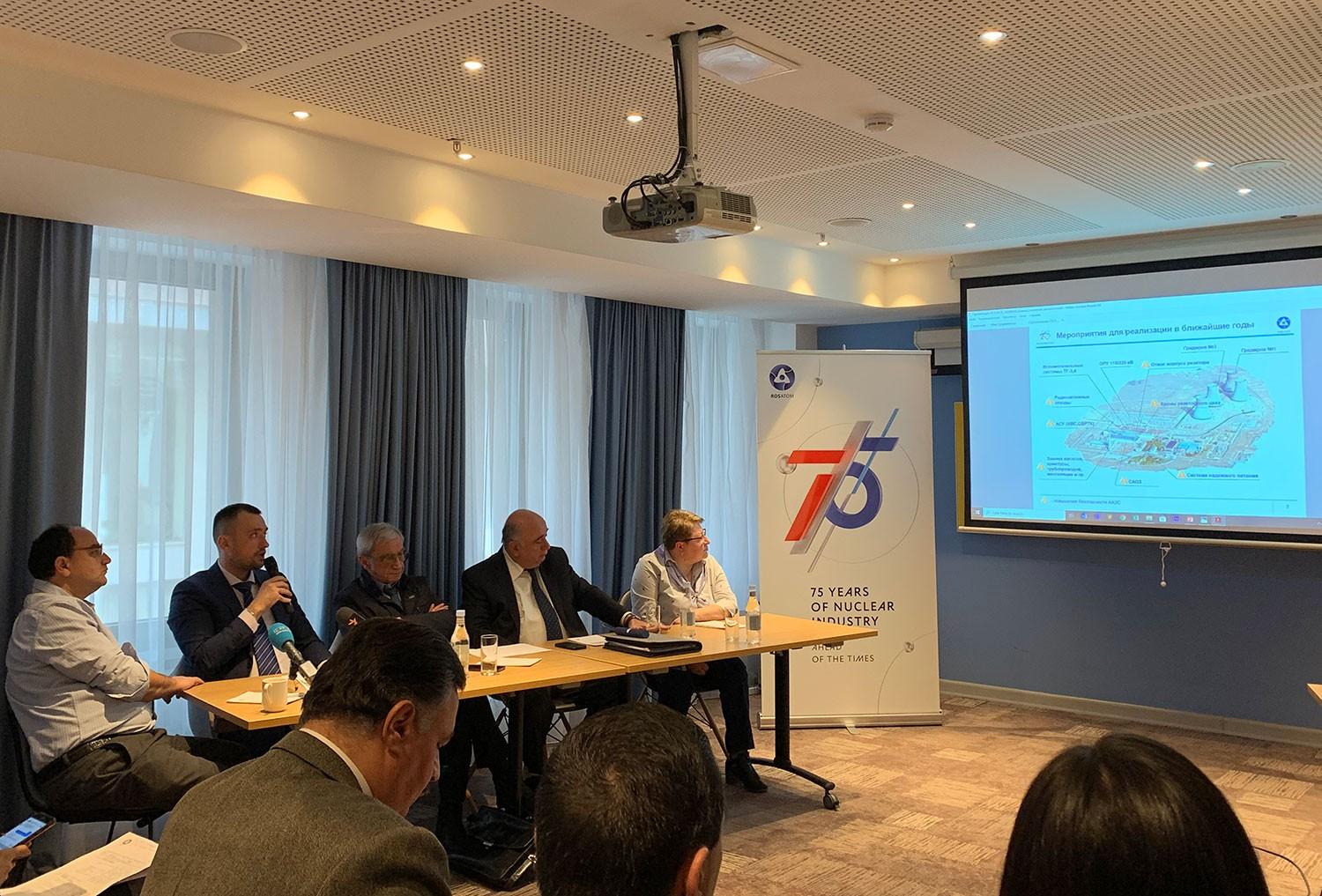 Armenia: $200 Million Already Spent to Modernize Metzamor Nuclear Power Plant
US$200 million has already been spent to modernize Armenia's aging Metzamor Nuclear Power Plant according to Yuri Sviridenko, who represents ROSATOM, a Russian state corporation specializing in nuclear energy that is heading up the project.
Sviridenko was speaking at a meeting today in Yerevan attended by industry experts.
When asked if Russia, a strategic partner of Armenia and an EEU member, could finance the construction of a new nuclear power plant in Armenia or complete the modernization of the existing one, Sviridenko only said, "I only represent Rosatom, not the Kremlin."
The Russian expert could not estimate what it would cost to fully modernize the Metzamor plant.
Nune Alekyan, Acting Head of the Department of Atomic Energy of Armenia's Ministry of Territorial Administration and Infrastructure, in response to questions raised by the European Union on whether the EU demand for the suspension of the plant will not be met, a condition for an open visa regime with the EU, said as long as there is no alternative energy source in Armenia, the operation of the nuclear power plant will not be stopped.
Alekyan added that the government isn't planning to allocate funds for the construction of a new nuclear power plant.
Gera Sevikyan, an adviser to ANPP (Armenian Nuclear Power Plant, CJSC) General Director Movses Vardanyan, stated that Metzamor would remain open as long as Armenia had nothing to replace it with.
Studies by the Nuclear Power Plant Task Force show that the nuclear power plant could be operational until 2026. The basic infrastructure has been changed by 80%, as a result of which electricity production can increase by 15%.
Artyom Petrosyan, who heads the Armenian Energy Agency's atomic energy program, said that the plant produced 27% of its energy last year, with 13 % of its capacity.
Journalists and ecologist Karine Danielyan were interested in environmental issues related to the operation of the power plant
Answering Karine Danielyan's question on the extent to which the environmental risks are assessed in the future operation of the plant, Artyom Petrosyan said that he cannot mention the environmental risks, as they are related to the strategy and management of radioactive waste. Finland has still resolved the issue, and France is on the way.
If you found a typo you can notify us by selecting the text area and pressing CTRL+Enter