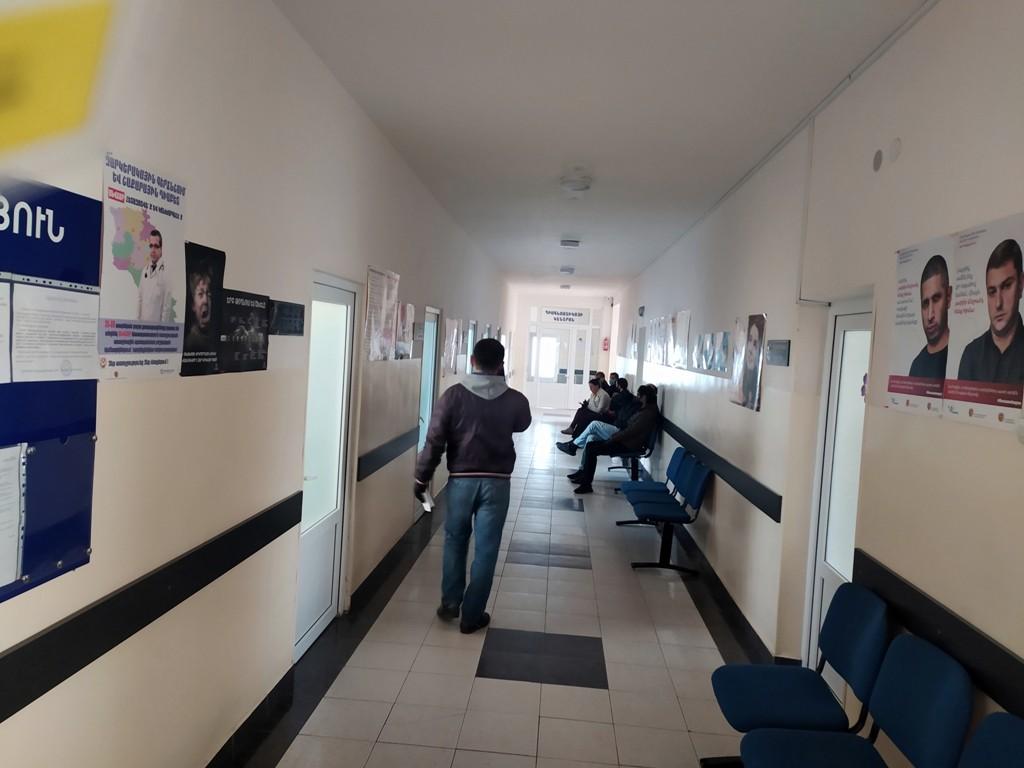 Pulmonary X-Ray Machine at Etchmiadzin Polyclinic Has Been Out of Order for Two Weeks
The pulmonary X-ray machine at the Etchmiadzin Medical Center, a town a half hour's drive from Yerevan that has become the epicenter of the coronavirus infection in Armenia, hasn't been operational for the past two weeks.
The equipment is needed more than ever to detect respiratory issues and to send patients to specialized physicians.
"We only have 3 X-ray machines in the town. Ours was damaged fifteen days ago and has been off-line since. The hospital's X-ray specialist and technician are quarantined in Tzakhkadzor. You probably know that they x-rayed the first patient, who was later discharged," says Etchmiadzin Medical Center (polyclinic) pulmonologist Alvard Samsonyan.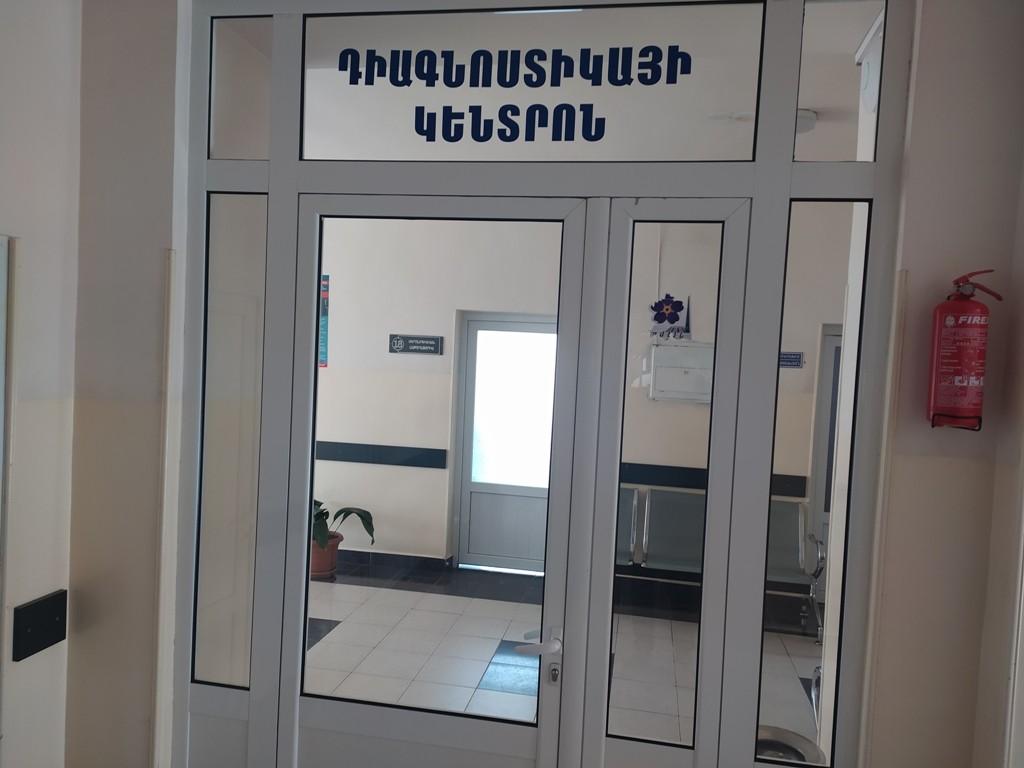 A team of Hetq reporters today visited the polyclinic.
There was just the one pulmonary physician on call, Alvard Samsonyan, and a pediatrician.
The director's office and other physicians' offices were locked.
"There's no one here. Come back on Monday," urged the elderly first floor guard.
Dr. Samsonyan told us that two months ago the health ministry gave instructions that someone be on call until 4pm. This is the doctor's second shift, which is more burdensome than the previous one.
While Samsonyan was admitting patients waiting in line, one person, who did not want to be named, told us he had been waiting in the hall for forty minutes. The man was coughing, felt weak, and was getting anxious. He had also taken his temperature, which was elevated.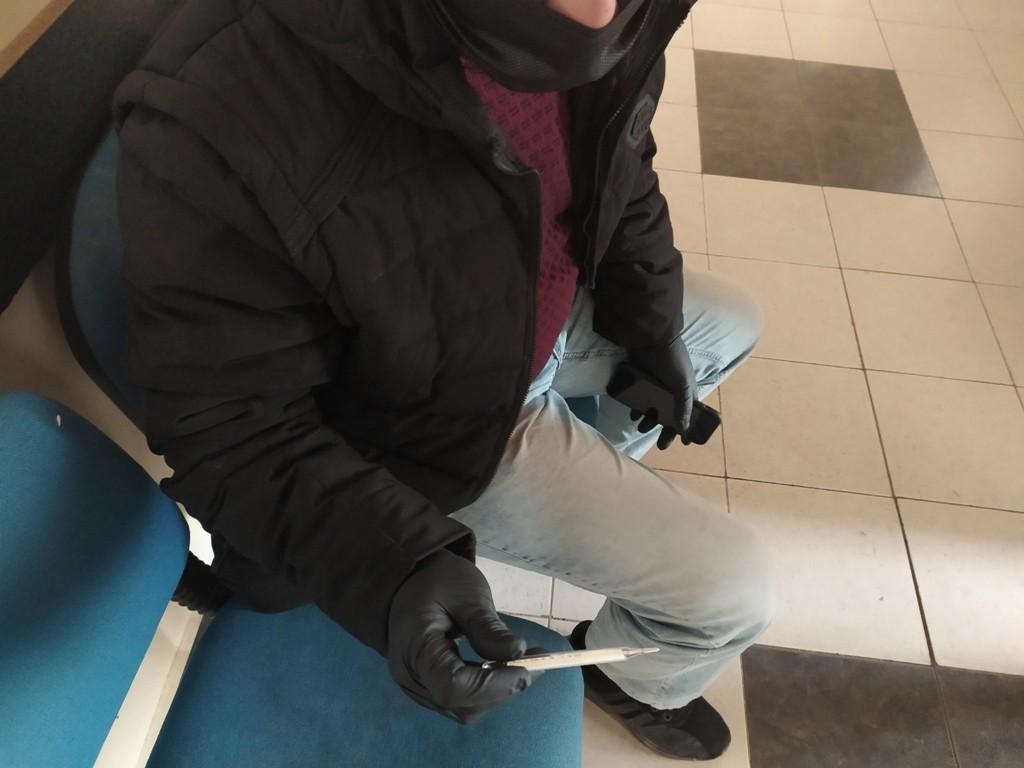 The young man wanted to have his chest x-rayed just to be on the safe side.
He said there was nowhere in Etchmiadzin to do this. It was 4pm.
The man said he first went to the local hospital and was then sent to the polyclinic. From there, he was sent to the nearby private Master Pharm medical establishment. Staffers told him that x-rays were given until 4pm. The place is closed on Sundays.
He was told to come back on Monday and get in line.
Master Pharm confirmed what the man told us.
"We are working very hard. As you see, so many people have showed up starting at 10am. from 10 am until now (4 pm). The last time I was on call, not one person was waiting in line. was not one person applying. Naturally, this is the result of the situation in Etchmiadzin. People are coming here out of fear," said Samsonyan.
The shift was over, but there were still about a dozen patients waiting in the corridor. Dr. Samsonyan said that more than 35 patients had already been admitted with influenza and fever complaints.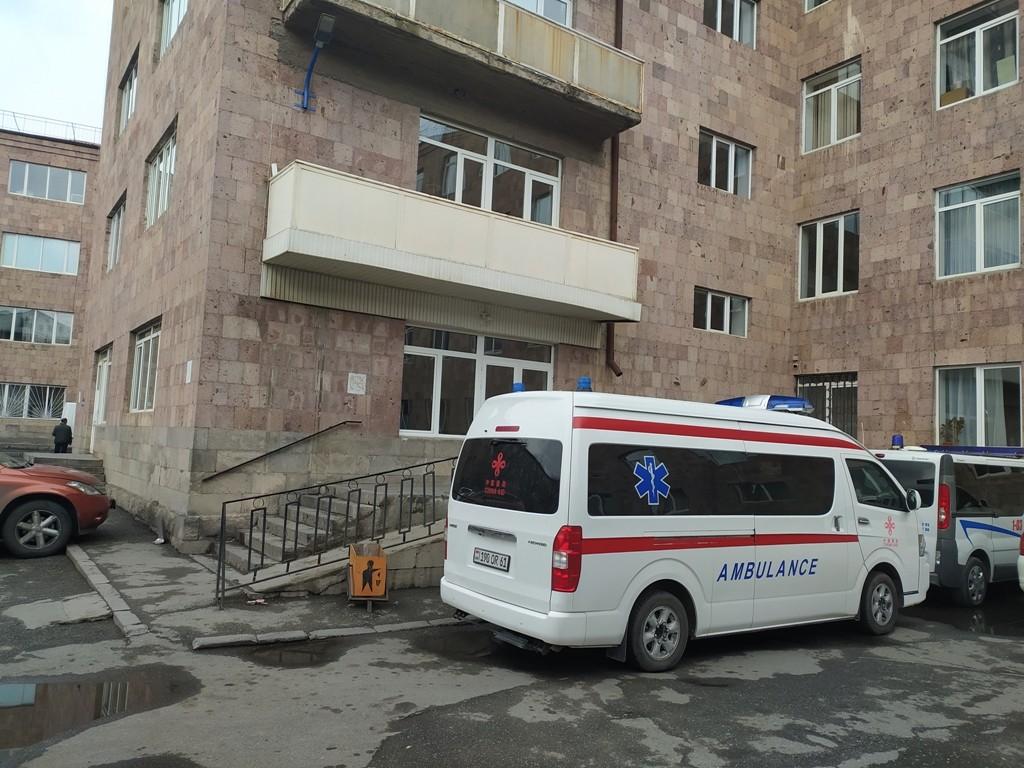 Given that the director wasn't in, we couldn't contact him for his explanation regarding the staff shortage and inoperable x-ray machine.
Director of Vagharshapat Hospital CJSC Gor Asatryan told Hetq that three hospital staffers are in quarantine. He said everything in the hospital is going as planned.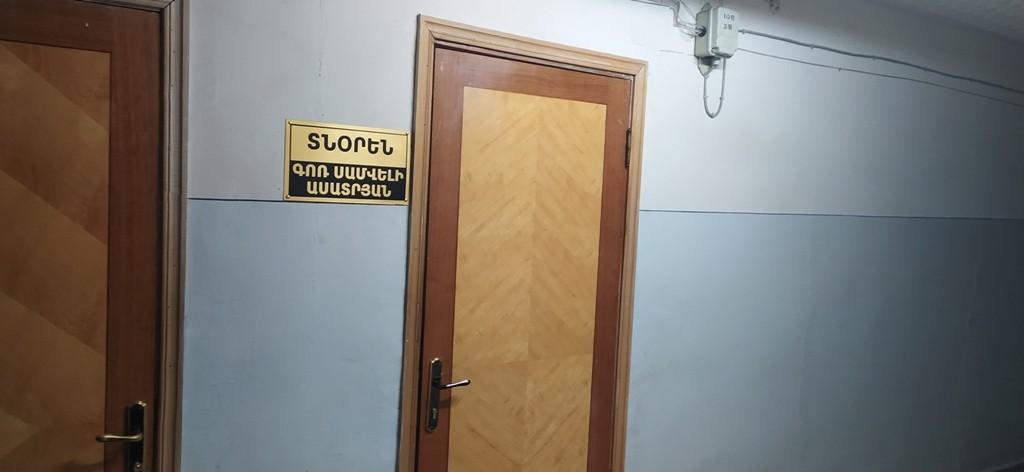 Asatryan said that after the Vagharshapat Hospital diagnosed the first suspected COVID-19 case in the area, they then contacted the National Center for Disease Control and Prevention SNCO and the Infectious Diseases Hospital.
"We did not diagnose the coronavirus, but we found a suspicious case and transferred the person to an infectious hospital where the disease was confirmed," Asatryan said.
He avoided saying how many citizens, per day, were coming to the hospital. He also avoided explaining how the polyclinic can operate when there is only one on-duty physician for adults on off days and no checks using medical instruments
Asatryan said that he was unaware of the situation at the polyclinic.
When we suggested that we go together Asatryan said that the hospital is also ready to assist the polyclinic if it needs specialized diagnostic testing.
Asatryan said that people displaying acute symptoms can always receive free medical care at hospitals when the polyclinics are closed.
If you found a typo you can notify us by selecting the text area and pressing CTRL+Enter