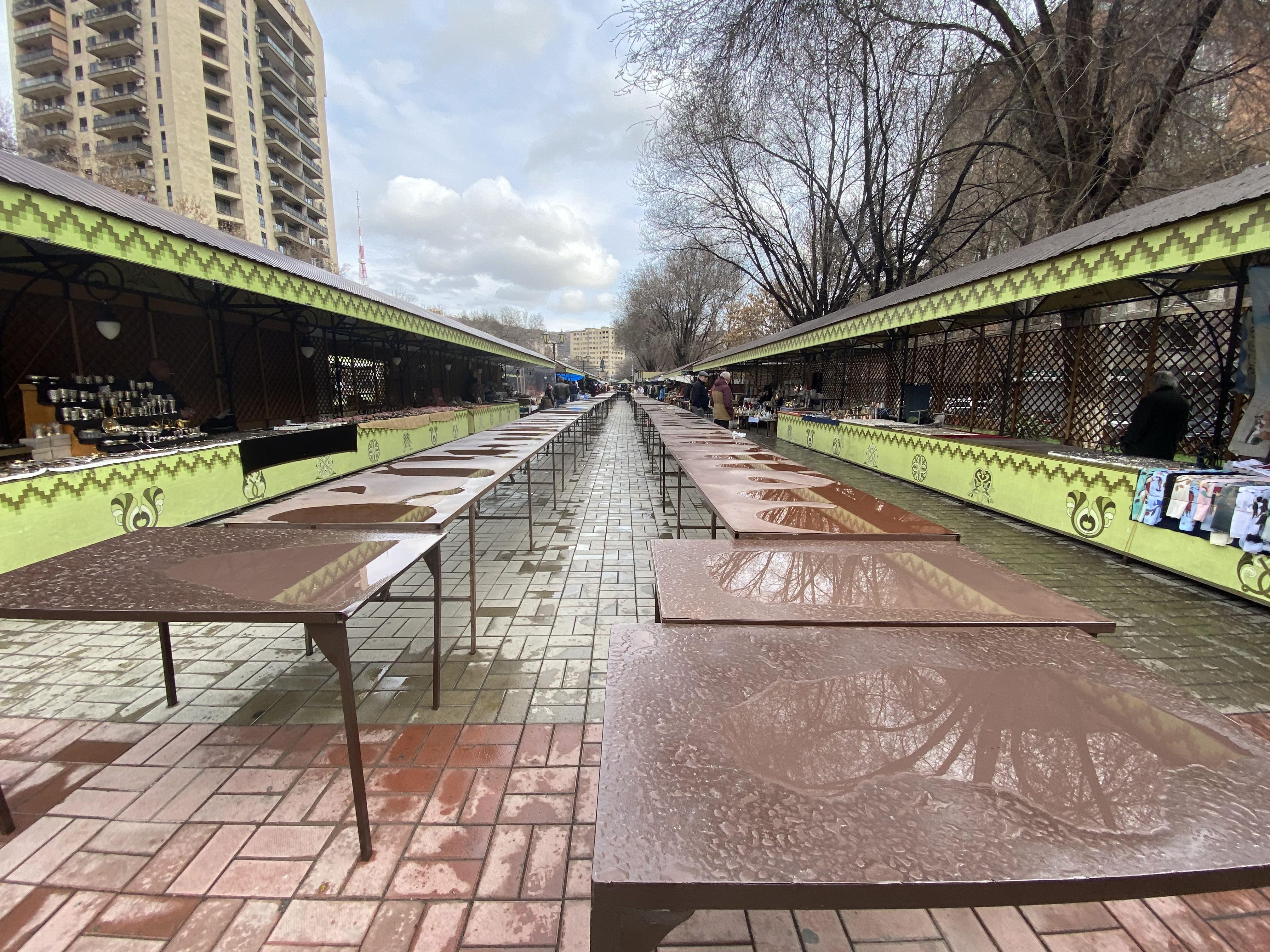 Coronavirus Hits Armenia's Service Sector; Day Workers Face Financial Uncertainty
To avoid the novel coronavirus, the generally accepted advice is not to go out and work from home if possible. Different organizations have already switched to home-based working.
In the last few days, #stayathome hashtag has been circulating on social networks, with various companies (especially the IT sector) calling on people to work from home.
But there are thousands of people in Armenia who work on a daily cash basis and cannot work from home. These people, mainly in the service sector, often work off the books and face serious financial problems due to the new health restrictions that are forcing restaurants, bars and entertainment venues to shut their doors.
Hetq talked to some of them asking how the new health restrictions might change their daily routines.
"If I don't go to work, I don't benefit my boss and I don't get paid. Now I'm home. I had to go to work today, but I didn't go because of the coronavirus," says Marineh.
Twenty-year-old Marineh is a tailor who works off the books in a small craft business. She earns 5,000 drams ($10) for an eight-hour day. Her only day off is Sunday. There is one employee and the owner besides Marineh in the business.
She says that because of the danger of the spread of coronavirus, work has declined sharply in recent days.
"The director told us to stay home until work picks up again. He goes to work and promises that if there is a lot of work, he will call us… but I don't think there will be work. We'll probably stay home for at least a week."
Marineh lives in Armenia's Kotayk Province with her parents, brother and sister. She travels to Yerevan daily for work. She's the family's main breadwinner. There are no jobs in the village. Her parents are farmers who also raise livestock. Her brother and sister attend elementary school.
The family has not yet discussed what they will do if there is no work for more than a week. They try to be optimistic, but optimism is not always enough.
According to Marineh, those who can work from home will be in good shape, but notes, "Those who have to work at a specific place and who work on a day-to-day basis will face a major financial crisis."
Marineh says her options are limited. Under these circumstances, she can't change anything, can't find a new job, and doesn't know what to do.
Anahit, 62 years old, works as a cleaner and dishwasher in a Yerevan pub. Her workday starts at 4pm and ends at midnight.
Anahit, like Marineh, is not a registered worker. She earns 5,000 drams ($10) daily off the books.
"I've been working here for five years, but my salary hasn't gone up yet. If I don't work, I won't get any pay," Anahit says.
Anahit lives with her 29-year-old son Gor who works in the restaurant business as a cook.
He has no fixed wage, earning an average of 10,000 drams daily. His shift starts a 5pm and ends at 1am.
"At the moment, for as long as the restaurant is closed, we will not receive a salary. I don't know if we'll receive compensation later. There is no work now. Eateries are closing," says Gor.
Anahit and Gor moved to Yerevan from Vayots Dzor, where they sold their home and bought a new օne in Yerevan.
Anahit says that if they had rented, they would have been in a more difficult situation. She adds that hundreds of people are day workers in Yerevan who rent their domiciles.
Anahit says that she agreed with the idea of staying home from the outset. Because the danger of coronavirus is real, entertainment venues have been told to close, thus depriving her of much needed income.
The looming financial challenge is the main source of the family's fears.
"Although I earn the least, I have some savings. But it will only cover food expenses for two weeks or so. We don't know what will happen later," Anahit says.
Gor and Anahit plan to go outside only when necessary. Both hope that the situation will be resolved in a matter of two weeks at most and that they will be able to go to work.
Yesterday the government declared a month-long state of emergency.
It appears that neither Anahit nor Gor will be able to go to work anytime soon.
Hetq contacted the Ministry of Labor and Social Affairs to ask if the government had any special measures to alleviate the potentially difficult financial situation of people working day by day.
The ministry responded that the government does not provide special allowances in such cases
"Unfortunately, we can't help people working on a day-to-day basis, but the government will encourage private companies to pay at least some money for their day-to-day employees," said ministry spokeswoman Sona Martirosyan.
Top photo is of Yerevan's Vernisaj Market
(Hetq has changed the names of those interviewed in this article to avoid problems where they work).
If you found a typo you can notify us by selecting the text area and pressing CTRL+Enter