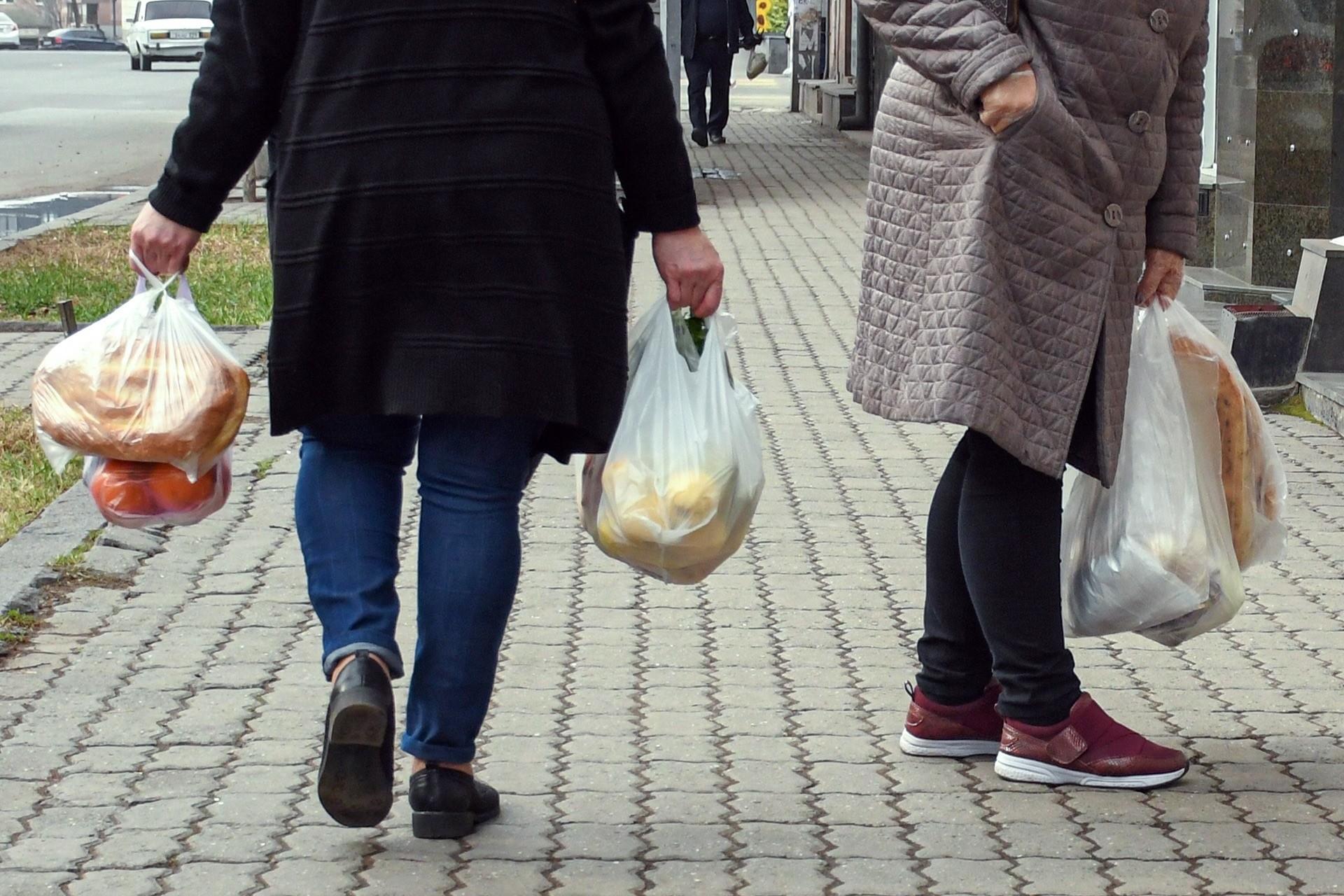 Armenia: Provincial Governments Launch Food Drives During State of Emergency
Since the March 16 declaration of the State of Emergency in Armenia, provincial governments have provided a variety of food items to those in need.
Food drives have been organized in the countryside and volunteers have been recruited to store and distribute what is collected.
Those targeted to receive the humanitarian aid (food and non-food items) include retirees living on their own, those with mobility and vision problems, and families in which retirees are caring for minors.
Food packages include bread, vegetable oil, sugar, canned meat, grains (buckwheat, rice, rye), flour, canned vegetables.
Non-food items include soap, bleach, masks, alcohol, gloves, wet napkins, toilet paper.
At the beginning of the program, food was mostly distributed in provincial kindergartens since schools in the country had already closed. Food stored in kindergartens - vegetables, fruits, meat, biscuits, grains, sugar, cheese, oil, etc. - was distributed to socially disadvantaged families in those communities.
According to a report issued by the Syunik Provincial Administration on assistance provided since March 16, the Mission Armenia charity has allocated the following items to its Kapan and Sisian beneficiaries (159 in Kapan and 119 in Sisian).
Dry food (flour - 3 kg, eggs - 10, sausage - 1 pack, rice - 1 kg, buckwheat - 1 kg, vermicelli - 1 kg, sugar - 1 kg, lentils - 1 kg, vegetable oil - 1 liter, potatoes - 3 kg, onion - 1 kg, condensed milk - 2 packs, canned meat - 2 packs.
In Goris, 40 family food parcels have been provided by the Good Mama NGO. Recipients have included large families with children with disabilities and elderly in need of care.
The Kajaran and Tegh municipalities have used their own funds to assist needy local families. Kajaran has provided food and non-food items to 50 families, and Tegh to 27 families.
Several companies have provided food and non-food items to the Gorayk Municipality in Syunik.
The items were given to six retirees living on their own and a foster care family.
If you found a typo you can notify us by selecting the text area and pressing CTRL+Enter