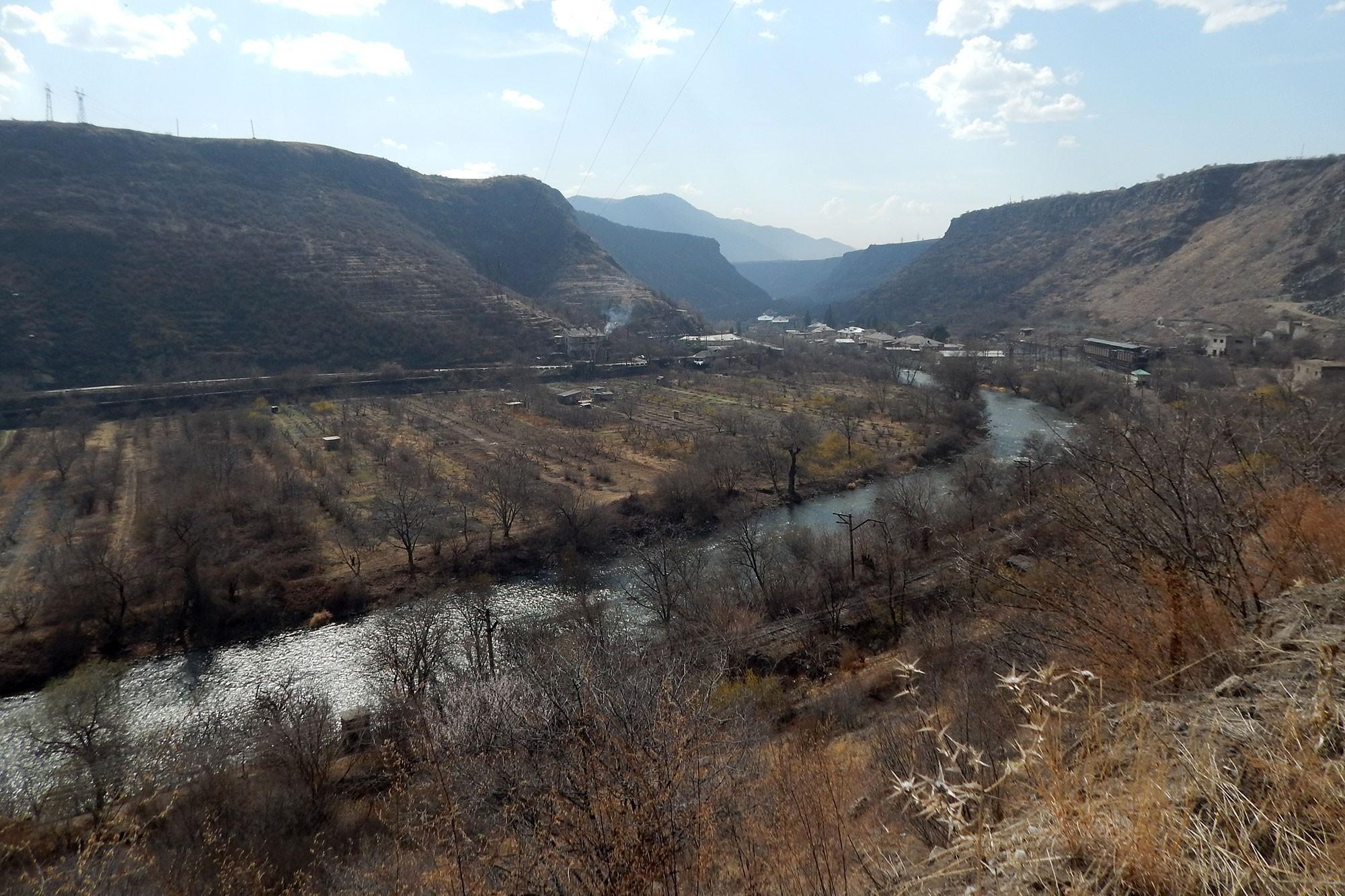 Armenia: Angry Metz Ayrum Residents Stage Protest at Akhtala Tailings Dump
Residents of the village of Metz Ayrum, in Armenia's northern Lori Province, staged a protest toady outside the Nahatak tailings dam owned Akhtala Mining and Processing Plant.
Residents, incensed to see plant workers raising the dump's perimeter wall by another thirty centimeters, violated State of Emergency regulations prohibiting large gatherings and converged on the site.
They also prevented the work from continuing.
Akhtala Mayor Arkady Tamazyan told Hetq that he ordered a stop to the work and demanded that the plant provide his office with a copy of the project.
"We'll review the plan and hold a public hearing," Tarmazyan told Hetq.
Lori Provincial Governor Andrei Ghukasyan said he had heard some news about today's protest, adding that the plant is planning to start reclamation work at the Nahatak dam soon.
Hetq finally got in touch with plant director Samvel Khachatryan.
"I'm now at the Ministry of the Environment. They want us to halt work at the Nahatak tailings dam given today's incident. The municipality isn't allocating us land to start the reclamation. Write in your paper that we will stop our work as of tomorrow," Khachatryan said.
If you found a typo you can notify us by selecting the text area and pressing CTRL+Enter