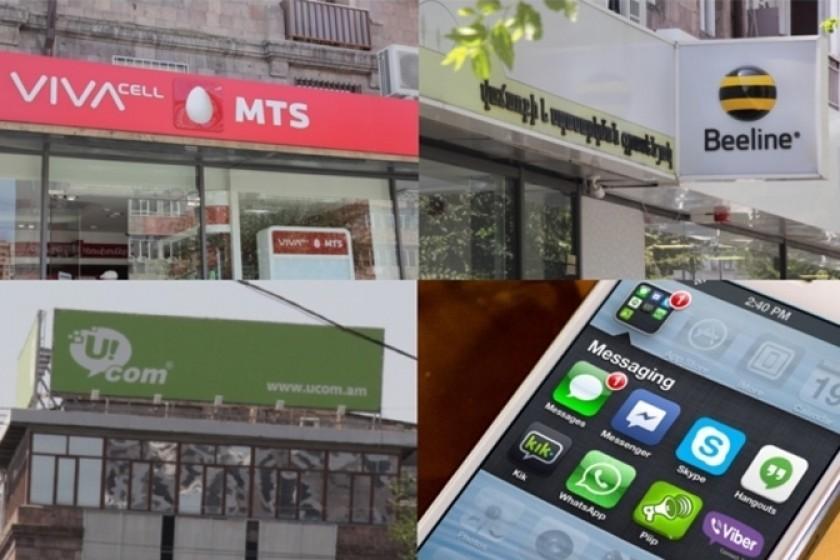 Armenia: NGOs, Media Groups Urge Government to Maintain a Minimum of 3 Telecom Operators
On December 30, 2019, Veon Armenia and Ucom CJSC applied to the State Commission for the Protection of Economic Competition of the Republic of Armenia for seeking consent to market concentration. In particular, Ucom CJSC plans to acquire 100% of Veon Armenia shares based on this application. SCPEC has initiated proceedings in accordance with the established procedure. On March 19, 2020, the SCPEC, due to the health risks associated with conducting sessions on proceedings in the context of the coronavirus infection, suspended the proceedings of a number of proceedings, including this proceedings, by its decision N 122-A.
The key strategic risk posed by the potential merger of telecom operators is linked with Armenia's information security. With three strong telecom operators in the country, that risk is diminished and/or neutralized.
Based on the foregoing, as well as the harms of monopolistic or quasimonopolistic positions to the free-market economy as well as democracy and respect for human rights, we resolutely urge the State Commission for the Protection of Economic Competition to take legislative action or to implement the laws in order to:
Maintain the existence of at least three mobile operators, which will, most importantly, safeguard the country's information security, as well as economic competition and technological development;
Rule out ownership of more than one telecom operators by the same owner; and
To present to the telecom operators requirements that will ensure continuous improvement of service quality and the technical and technological accessibility and financial affordability of their services throughout the Republic of Armenia and to the whole population.
We would like to take the opportunity to extend our gratitude to Armenia's telecom operators for the support provided to Armenian society, especially the vulnerable groups during this difficult period.
Others are invited to join this appeal.
Journalists' Club Asparez Club
Helsinki Citizens' Assembly Vanadzor Office
Transparency International Anti-Corruption Center
Open Society Foundations-Armenia
Analytical Centre on Globalization and Regional Cooperation
Law Development and Protection Foundation
Union of Informed Citizens
Boon Foundation
Support to Women and Children NGO
Tatevik NGO
«Progress of Gyumri» NGO - Civil Society Development Center
Union of Public Defenders
Society Without Violence NGO
Peace Dialogue NGO
Unison NGO
New Generation Humanitarian NGO
Youth for Change NGO
Pink Armenia
National Center of Public Policy Research
Women's Rights House NGO
Armenian Progressive Youth NGO
Public Journalism Club
Consumers Suppport Center NGO
"Consumers' Consulting Center" NGO
Sose Women's Issues NGO
ANI Armenian Research Center
"For Equal Rights" NGO
''Spitak Helsinki Group" human rights NGO
Logos HRD NGO
Shogher Union NGO
"Armenian Constitutional Right-Protective Centre" NGO
Martuni Women's Community Council
If you found a typo you can notify us by selecting the text area and pressing CTRL+Enter