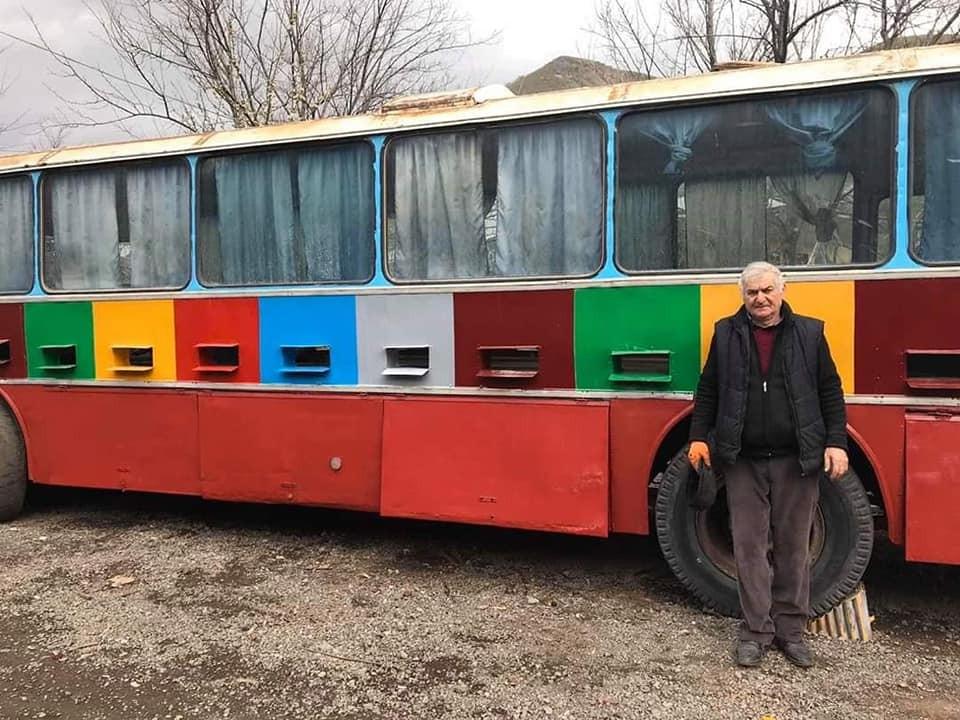 Mobile Beekeeping: Goris Apiarist Recycles Soviet-Era Tourist Buses
Karlen Tchagharyan has devised a new way to transport his beehives from one patch of flowers to the next.
The beekeeper, a Goris resident with thirty years of experience under his belt, has converted three Soviet-era tourist buses into mobile beehive centers.
Tchagharyan has even fashioned a small living area for himself in the buses. This way, he's always on site to monitor his120 hives, forty to a bus.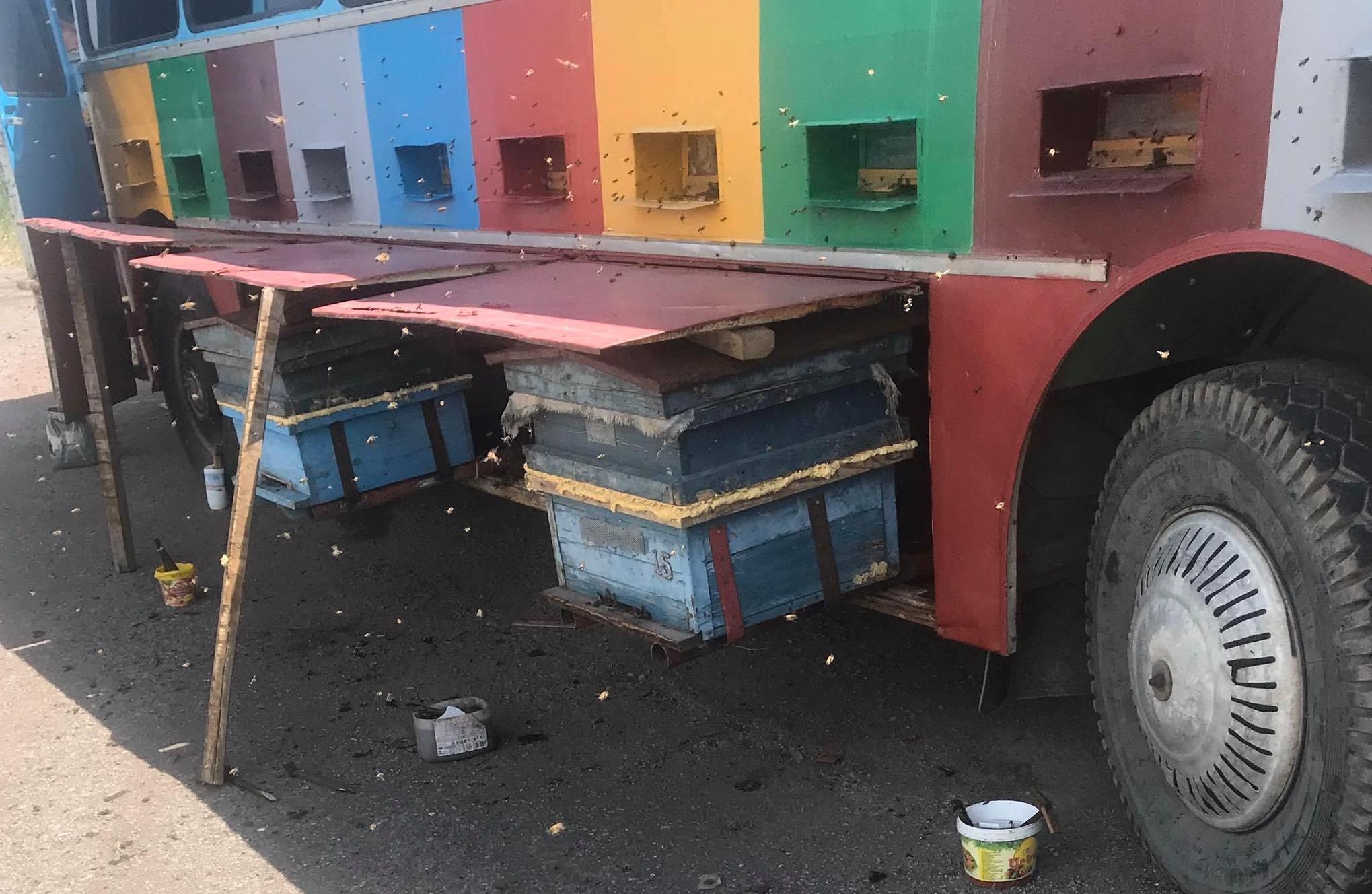 "It can be sunny or rainy. The weather doesn't impact my work. Having the hives installed on the buses has made my work much easier and productive. It used to take twenty workers to load and unload the hives. Now, you just need a driver," he says.
Tchagharyan describes the set-up as "luxury rooms" for the bees.
"They see neither rain nor snow. They come and go as they please. And I can visit them whenever I want," he says.
Waxing philosophical, Tchagharyan describes bees as loyal and hardworking creatures who give more than they receive.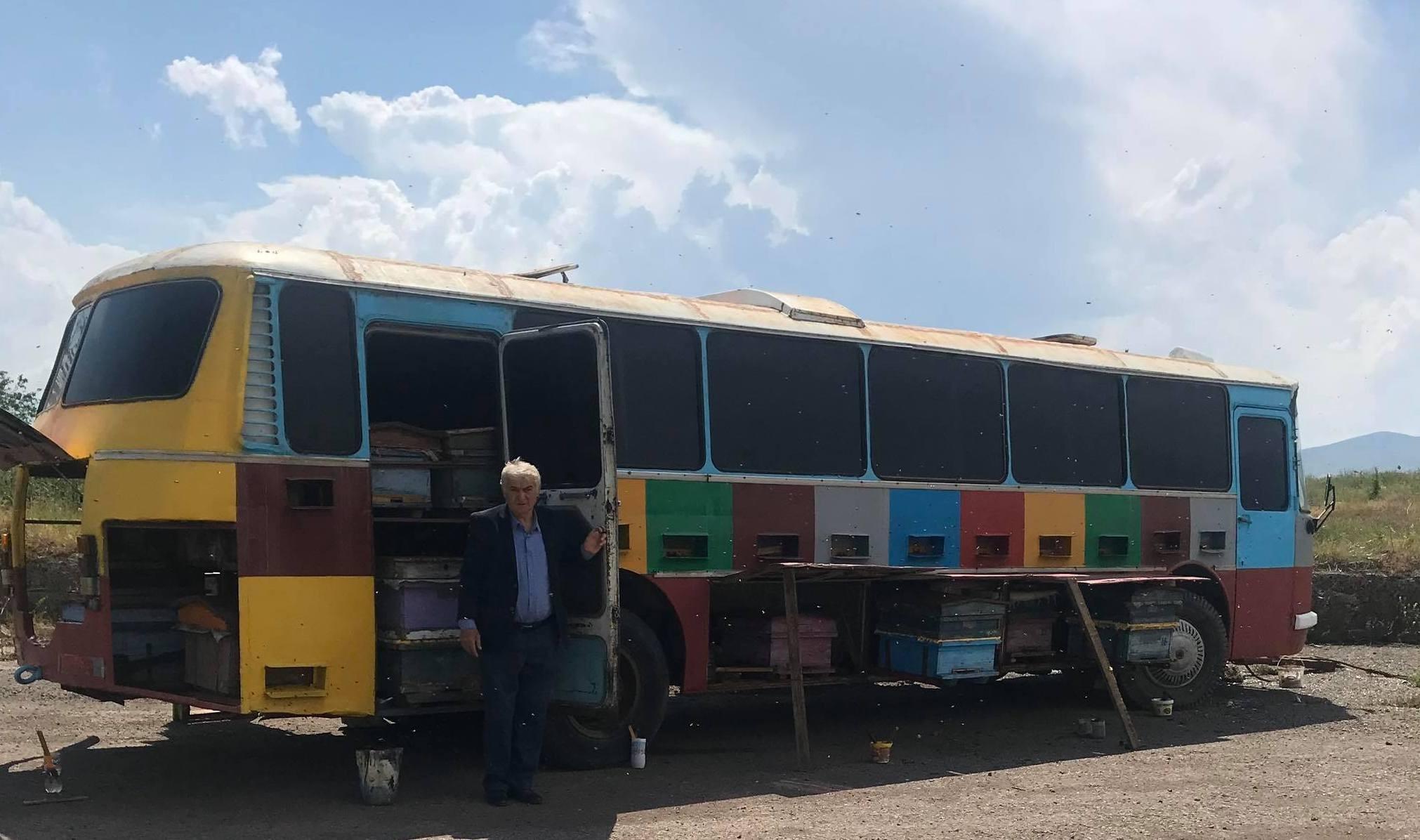 "Those working with bees are good-natured. They're not evil. It's a trait passed on by the bees. They always want to give honey to others."
Tchagharyan produces around 1.5 tons of honey yearly. He boasts that it's the best honey around.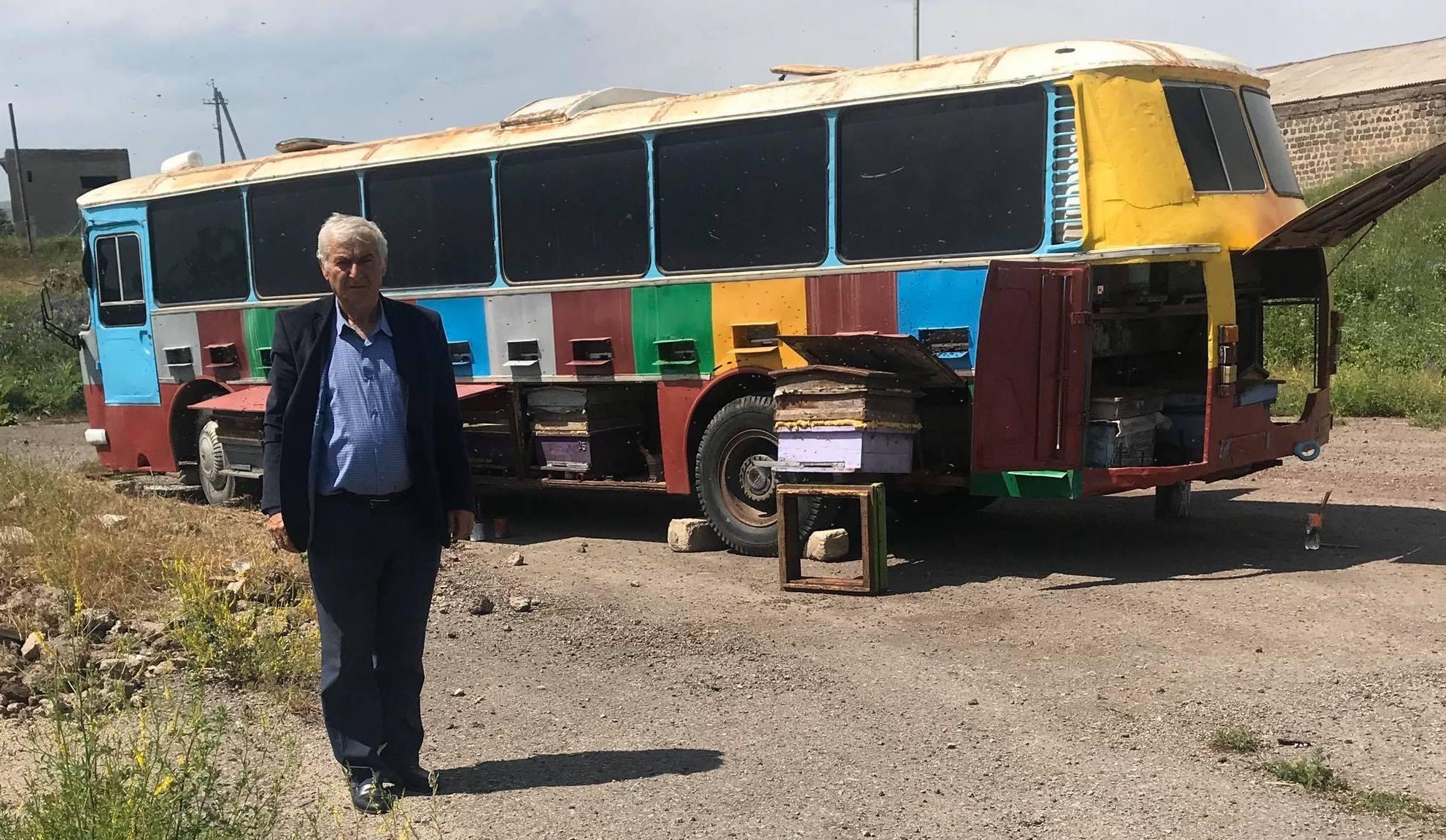 "I tell people to try my honey and examine it. If they can find any sugar in it, I'll compensate them with 100 kilograms of free honey," he says laughing.
Turning to the coronavirus issue, Tchagharyan says that beekeepers are immune from the virus because of the honey they consume.
"None of my children have seen the inside of a hospital. They don't know what being sick is."
If you found a typo you can notify us by selecting the text area and pressing CTRL+Enter