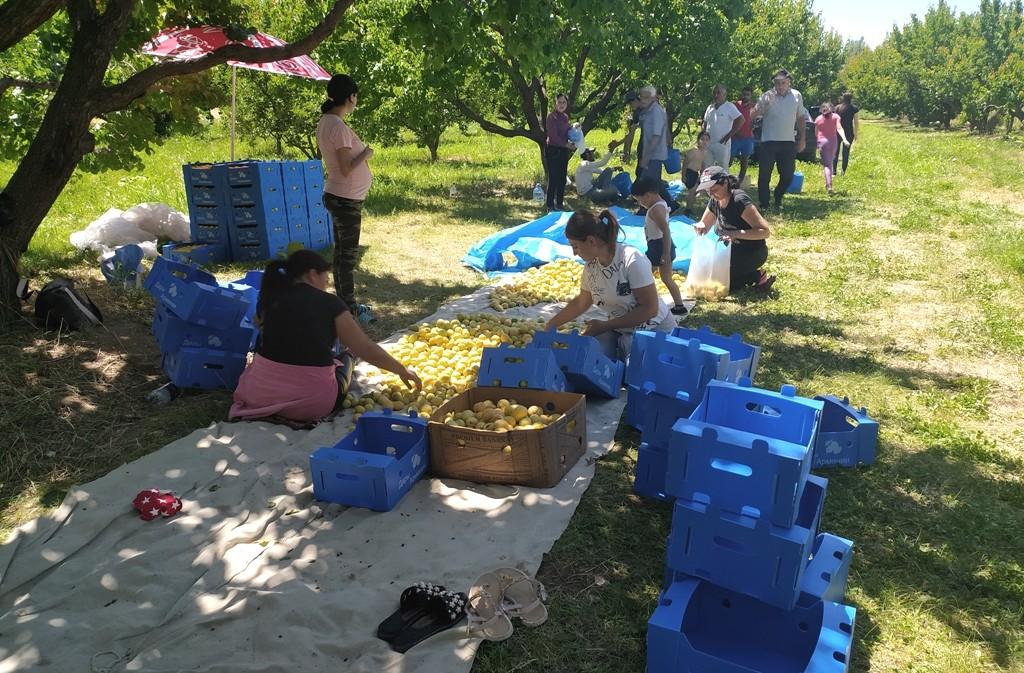 Amatuni Kirakosyan: "Apricot harvesting is an enjoyable ordeal"
The apricot harvest is in full swing in Armenia's Armavir Province.
It was somewhat by chance that I came upon the Kirakosyans and the family's orchard of apricot trees.
It was the loud music and laughter from the orchard that made me take a closer look.
The 7,400 square meter orchard belongs to Amatuni Kirakosyan, who teaches at the Mayisyan village school.
It was noon. The Kirakosyans and their close relatives were taking a break from the picking.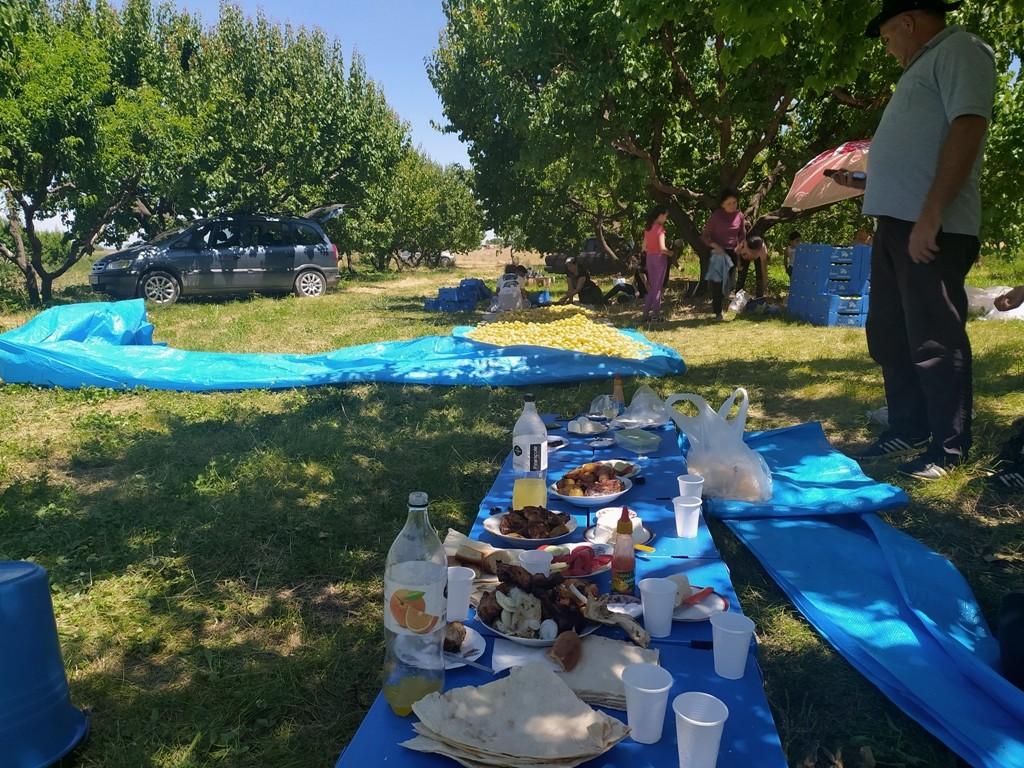 "You've come at the right time. Come over and eat some great barbeque cooked in a tonir. You've never tasted anything like it," said Mr. Kirakosyan.
Most of the women had already eaten and returned to sort and arrange the picked apricots in boxes.
Mr. Kirakosyan told me they wake up at six in the morning to meet the apricot pickers at seven. The packers and sorters arrive two to three hours later.
The crew picks the fruit until five in the evening. Sorting and packing are continuous processes. Some of the men wait until late at night for the trucks to arrive and haul the fruit away.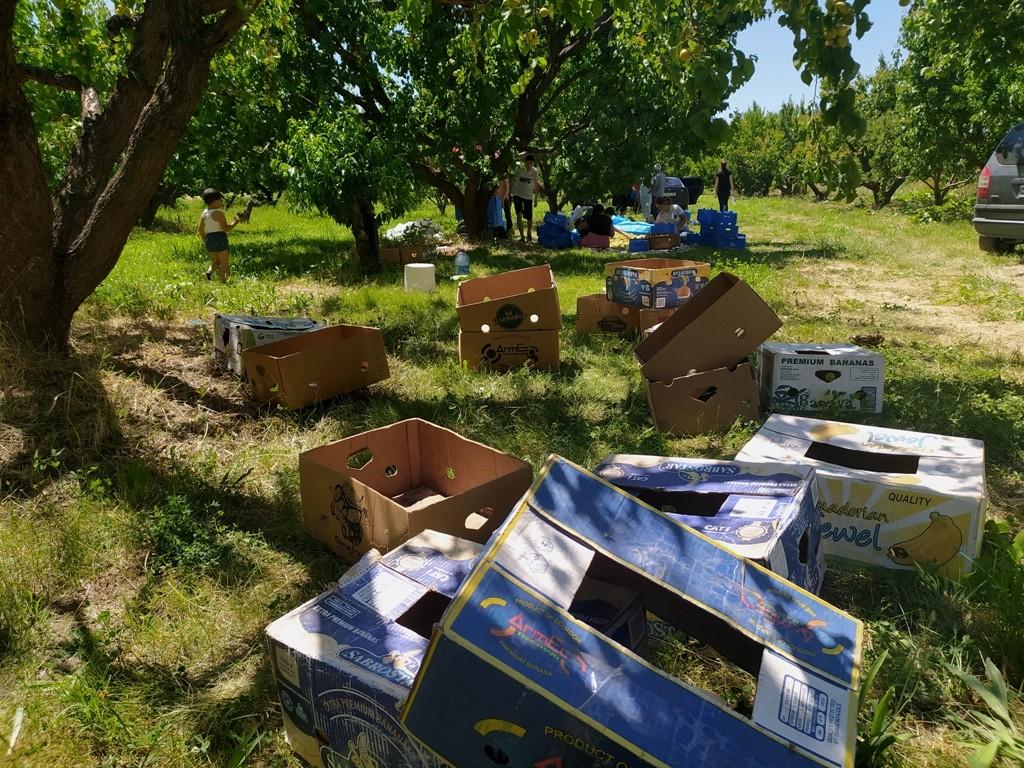 The apricot harvest started off good this year, but frost has reduced crop levels significantly.
Mr. Kirakosyan has only hired three people as pickers this year. Last year, he hired eight.
But the per kilo price of his apricots has gone up.
"Last year, they were buying my apricots for 300-35o drams. Now it's 400," he tells me.
Selling the fruit hasn't been a problem. Wholesalers have been stopping by to buy the picked and sorted apricots.
"Apricot harvesting is an enjoyable ordeal. We've been waiting for this day for a year," Kirakosyan says with a smile.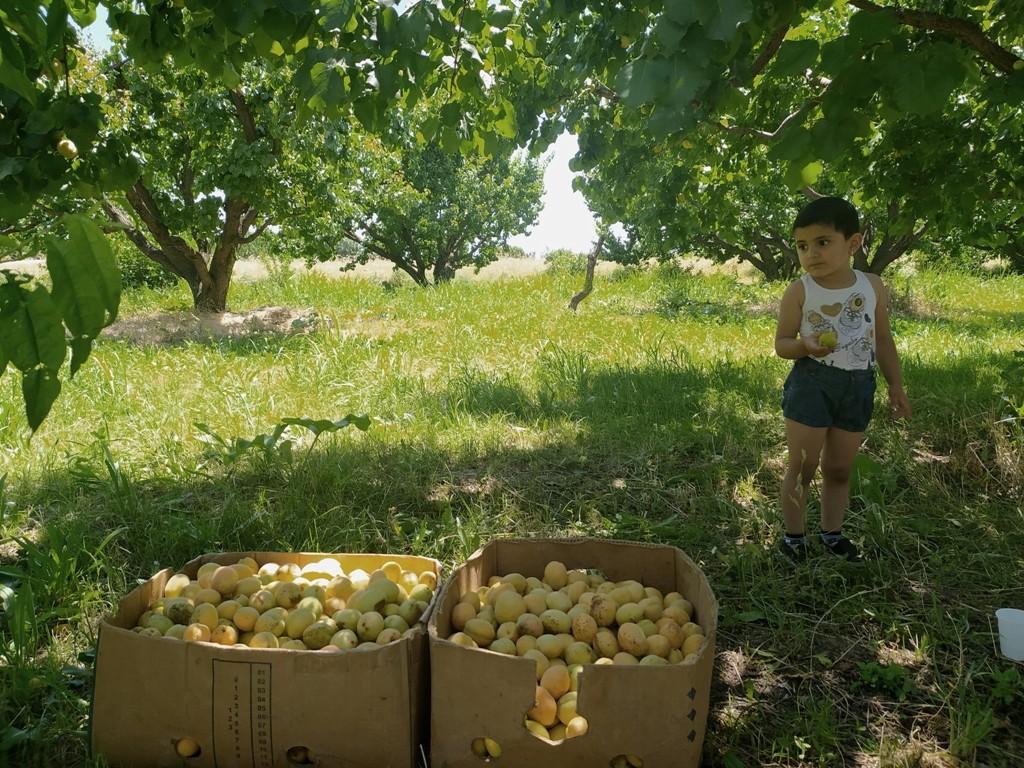 One of those up in the trees, picking the fruit, is Alik, a day laborer. He's a former student of Amatuni Kirakosyan.
The young Yezidi man makes 6,000 drams daily by working in the fields and gardens of his neighbors, helping them with the harvest chores.
Also up in the trees picking fruit is Amatuni Kirakosyan's son Arman, an eleventh grader. He's not really into agricultural field work, but comes the harvest he's there with the rest of family pitching in.
Arman attends the Tumo Creative Technology Center and sometimes must miss classes to help his parents in the field.
"I sacrificed my class today to help my father. It's nice in the field, because it's seasonal," says Arman.
He's also had to make changes in his daily routine. At first, getting out of bed early was a headache. He's since gotten used to the fact that some rules must be followed.
Arman realizes that in a few years all the responsibility for maintaining the orchard will fall on his shoulders.
So, little by little, he's preparing himself for the task.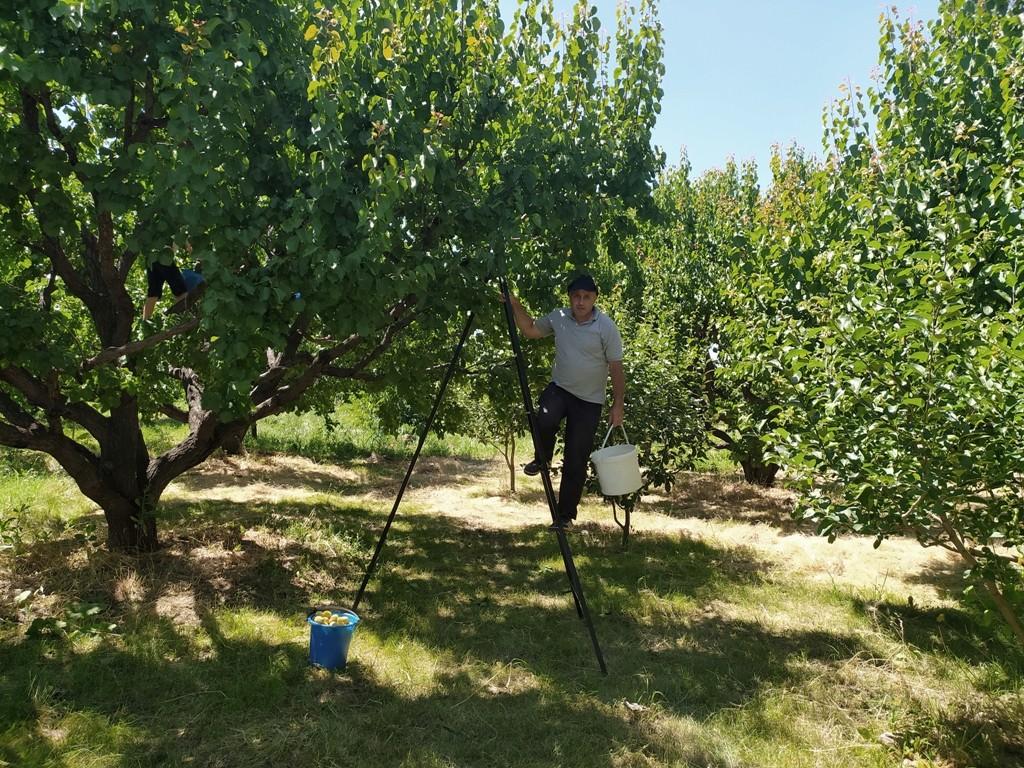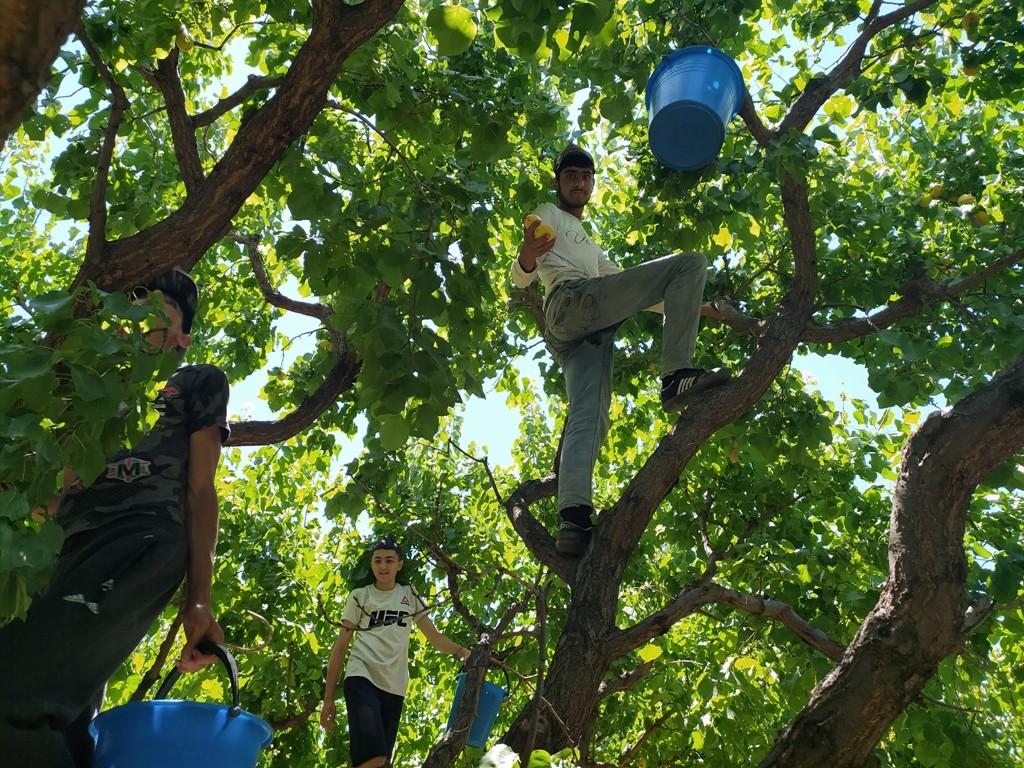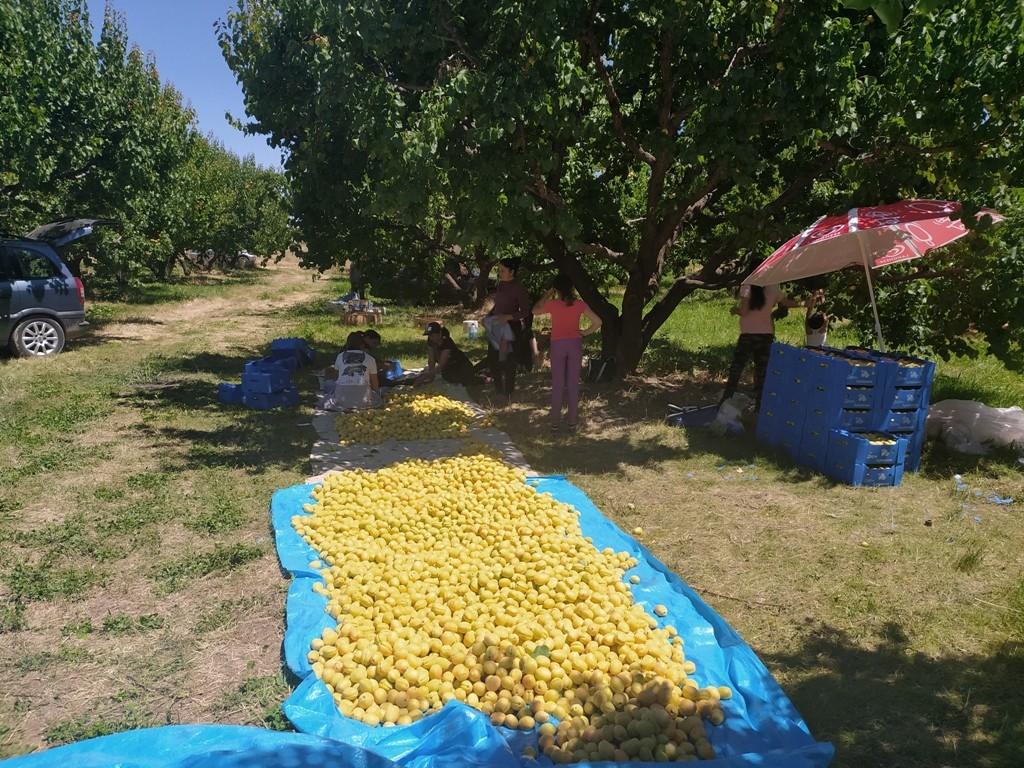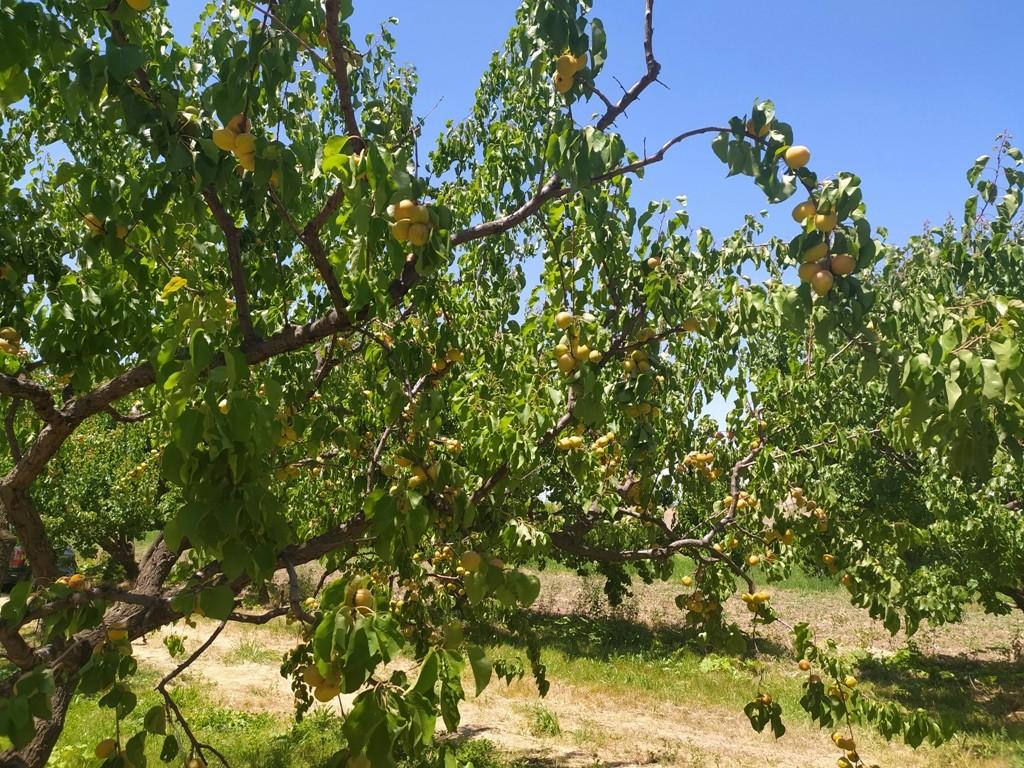 If you found a typo you can notify us by selecting the text area and pressing CTRL+Enter