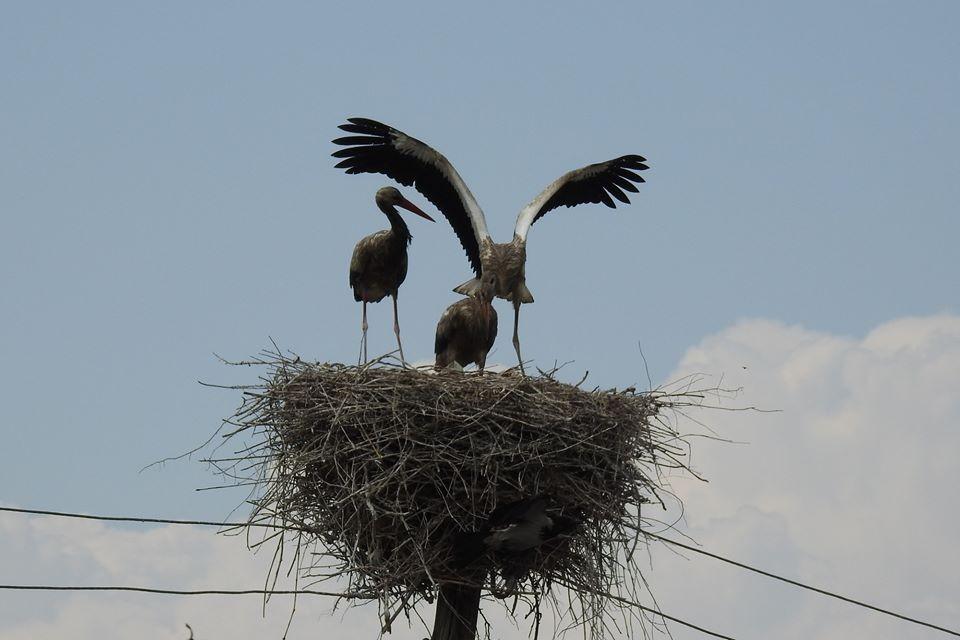 Armenian Environment Ministry Identifies Fish Farms as Possible Source of Stork Contamination
Armenia's Ministry of the Environment issued a statement today that is following up on reports that storks in the country's Ararat and Armavir provinces have been observed with a layer of oil covering their feathers, making it impossible for the birds to fly.
On July 4, Hetq published an article entitled Oil-Soaked Storks Again Spotted in Armenia's Ararat Province; Residents Disagree on the Cause, which reported the findings of a Hetq team that visited a number of villages in Ararat focusing on the plight of the birds.
In today's statement, the ministry reports that a team of specialists was dispatched to the two provinces to track the flight paths of the birds and identify the possible source of the contaminated.
"According to preliminary data, most of the polluted animals go down to some fish farms to feed, which, according to preliminary data, may be followed by contamination of animals. Surveys show that about 60 percent of the storks nesting in the area between Yeraskhahoun and the villages of Hayanist and Hovtashen are currently contaminated," reads the ministry's statement.
The ministry reports that its team of specialists has identified and compiled a list of fish farms that may be sources of the contamination.
The ministry says staffers from the Inspectorate for Nature Protection and Mineral Resources will be dispatched to the fish farms in question to survey the situation.
If you found a typo you can notify us by selecting the text area and pressing CTRL+Enter