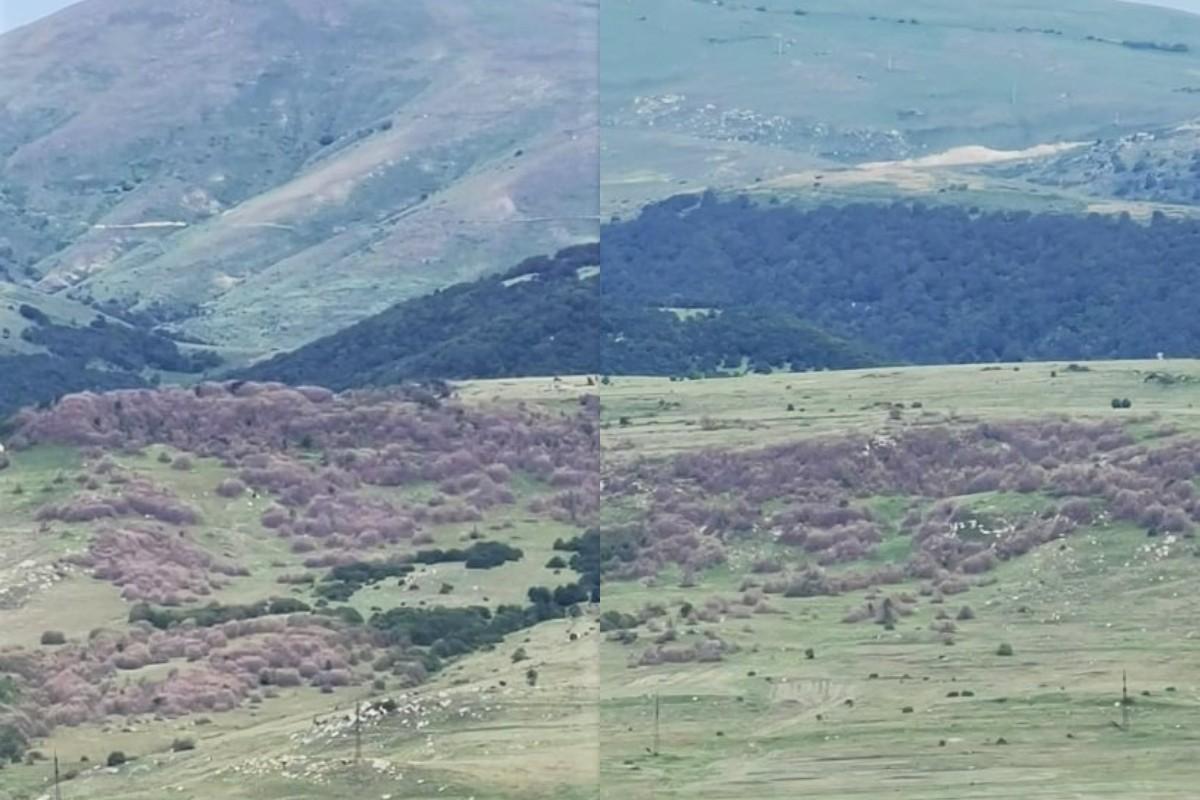 Insects, Blight Damage 11,575 Hectares of Armenia's Already Endangered Forests
Significant swaths of Armenia's forests have been infected with a variety of plant-eating insects and diseases (tree blight) in 2020 according to country's environment ministry.
The ministry, responding to a Hetq inquiry, said that 11,575 hectares of forested areas in Armenia's Vayots Dzor, Aragatzotn, Lori, Kotayk and Syunik provinces have been damaged as a result.
Armenia's current tree cover hovers at around 11 percent—almost half what it was during the 17th and 18th centuries.
Given the destruction of the country's forested acreage over the years, such challenges, if left unchecked, could greatly impact what's left.
Tree cover in Armenia is estimated at close to 460,000 hectares, of which 334,000 is forested (284,000 is said to be natural forest and 52,000 planted).
It must be said, however, that much of the damage in the past has been man-made.
Almost half of the damage, 5,570 hectares, has occurred in the country's southern Syunik Province.
The ministry says the deployment of pesticides by airplane to control the insects has not been carried out for two years in a row.
The Ministry does not have its own aircraft to carry out the work, and this year the Forest Committee twice announced a tender for the rental of a helicopter equipped with appropriate equipment to carry out the work.
The ministry says it's too late for any effective pesticide usage this year.
Photos of damaged forests in Hrazdan have published on the Facebook page of the Armenian Environmental Front.
"It seems that tens of hectares of forests have simply dried up because of the insects. This is the consequence of not taking timely measures, and the state authorized bodies must understand that the protection and preservation of forests is no less important, the neglect of which leads to painful and irreversible consequences," wrote environmentalist Levon Galstyan.
Former Environment Deputy Minister Ayser Ghazaryan also referred to the desiccation of Aparan forests. He noted on his Facebook page that a satellite image identified about 32 hectares of damaged oak forest, the leaves of which were almost destroyed by silkworm larvae.
"Insects do not damage the roots of trees, they eat only the leaves, but in case of repeated deprivation of the canopy for several years, tree annual growth decreases, their resistance weakens, as a result of which they may dry out," the ministry said in its statement.
The ministry says it is negotiating with private local and foreign companies to carry out air pesticide control in the spring of 2021.
The ministry also intends to hold discussions with companies offering alternative solutions.
If you found a typo you can notify us by selecting the text area and pressing CTRL+Enter