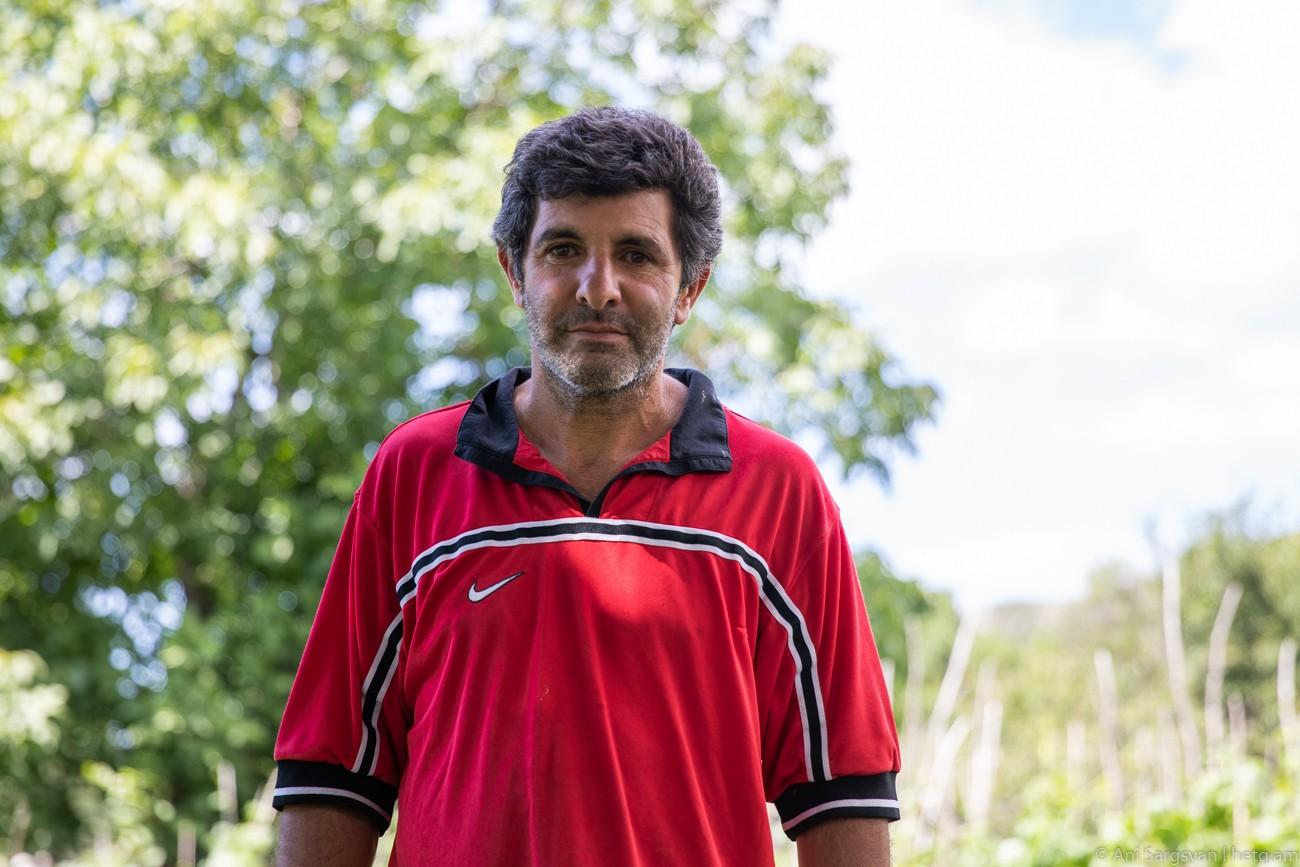 Arkady Narinyan: From Baku to Beekeeping in Armenia's Pambak Village
Arkady Narinyan, 52, lives in the village of Pambak, in Armenia's Gegharkunik Province.
It's a village of some 600, mostly inhabited by Armenians who emigrated from Soviet Azerbaijan in the late 1980s.
Narinyan, originally from Baku, is one of those emigrants,
When asked if he's adapted to rural life, Narinyan answered, in Russian, "when something is wild for you, combining this life with that life is difficult".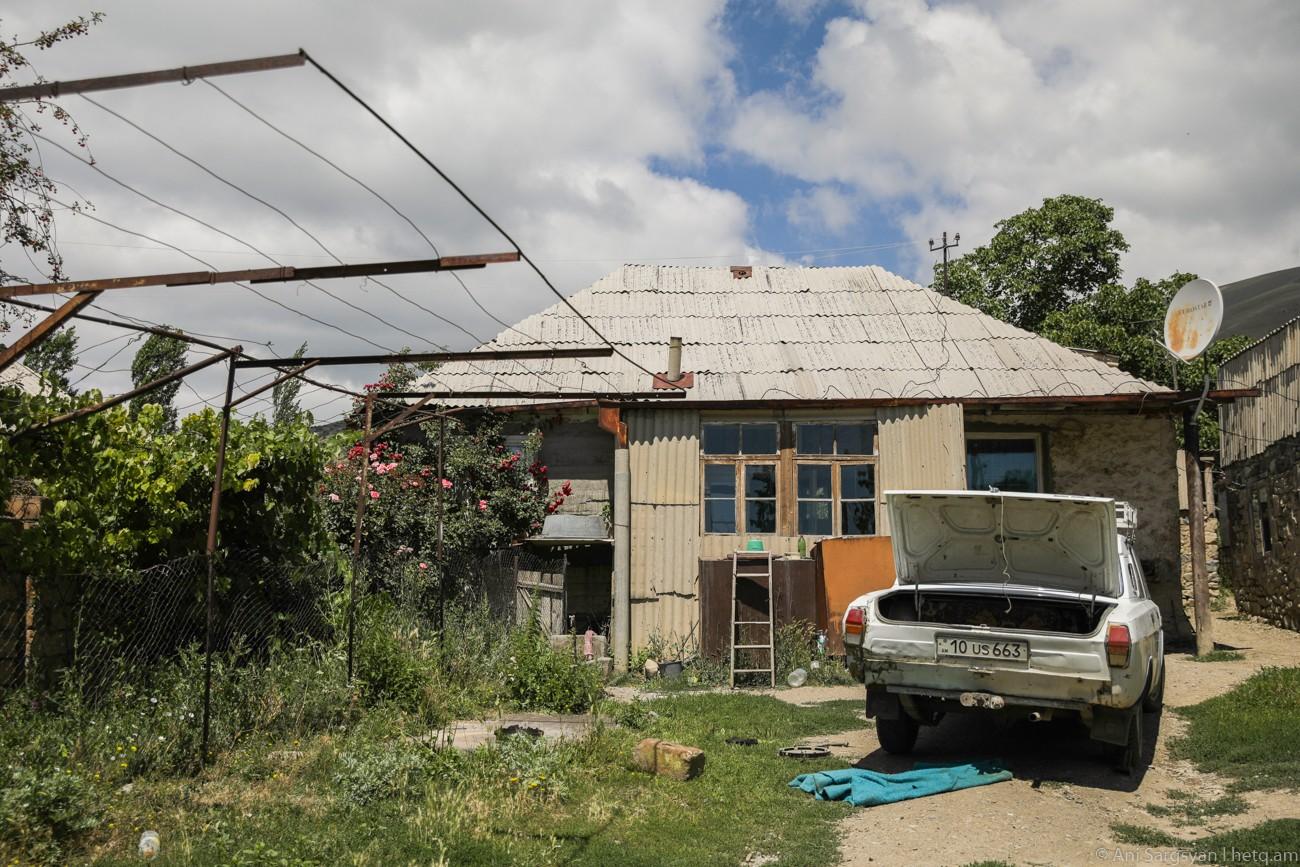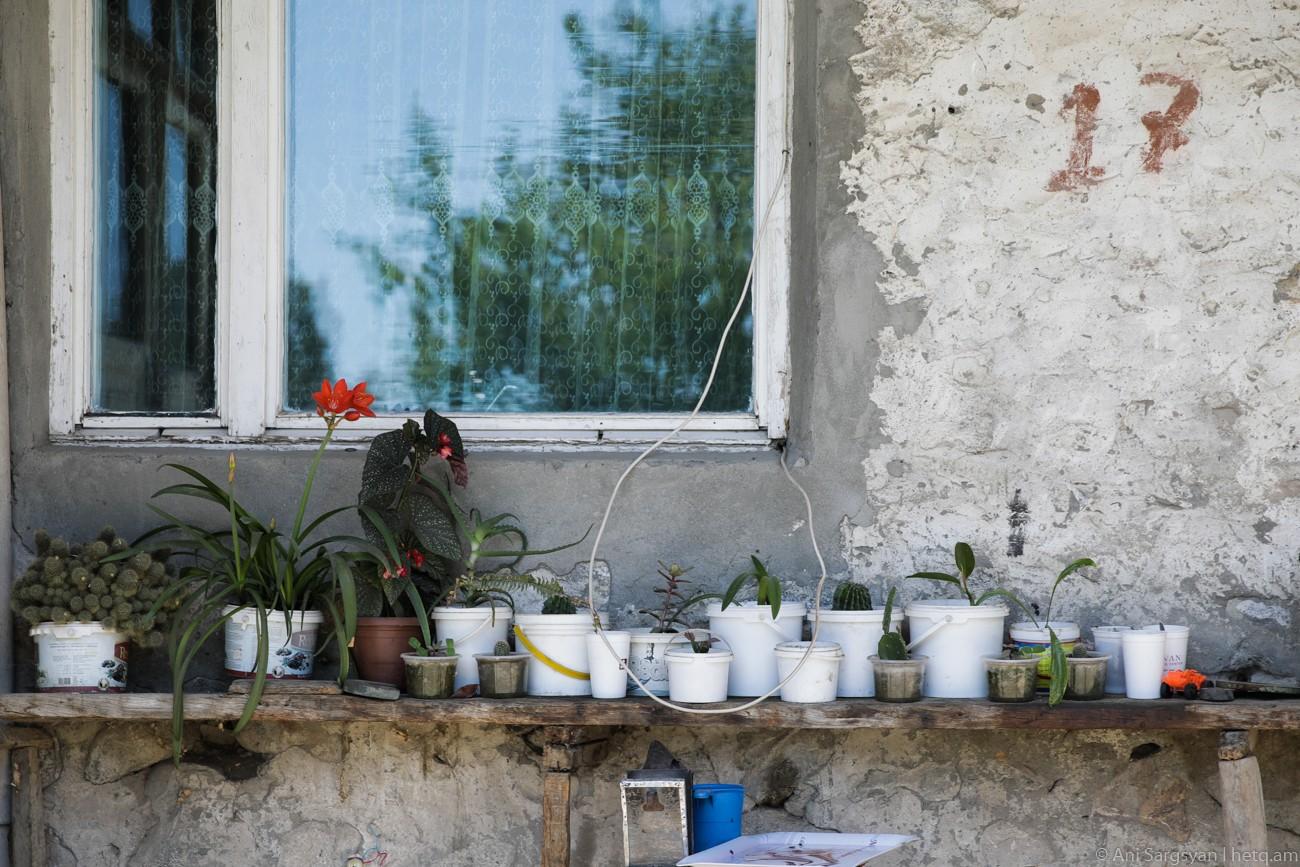 He moved to Pambak with his brothers and parents in 1989 from Baku, the capital of Azerbaijan, exchanging their house for this one in Pambak originally owned by an Azerbaijani family.
He says they did not have time to sell their four-room house in Baku, so they agreed to the exchange. His brothers and parents now live in Russia.
Mr. Narinyan graduated from a college in Baku and wanted to continue his education at the Polytechnic Institute.
The Artsakh War soon commenced, and the family moved to Armenia. He studied at Armenia's Pedagogical University and now serves as the teacher at the Pambak school.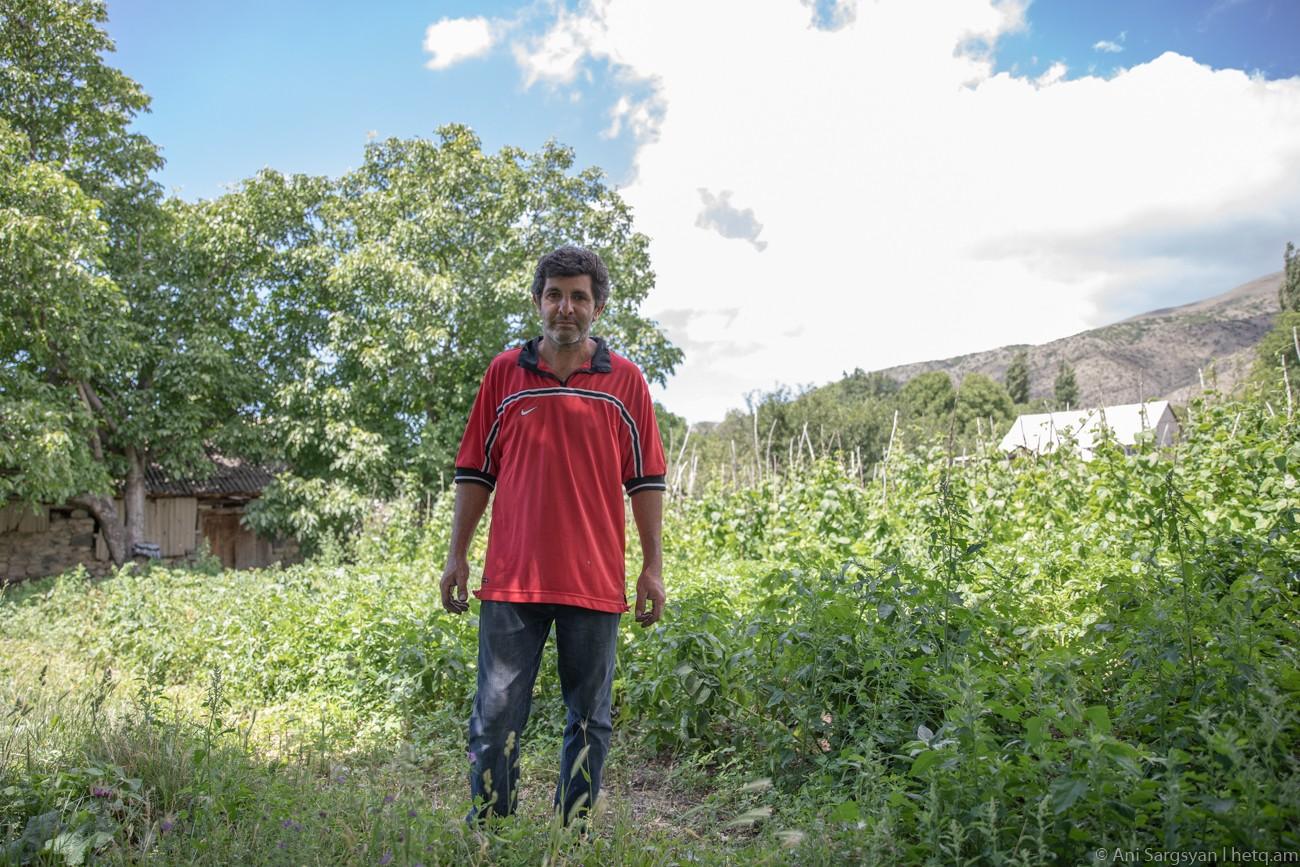 "Leaving Baku was quite difficult. Imagine for a second that you've never farmed the land or raised animals. You're forced to slowly get adjusted to this life. I did and we have been here for 31 years. I learnt by observing and asking questions," Mr. Narinyan said.
He grows potatoes and beans on his land near his house. There are cucumber fields as well. The family also has fruit trees: apples, pears, peaches, apricots, cherries and walnuts. He does not sell the crop. It covers the family's needs with some going to his daughters.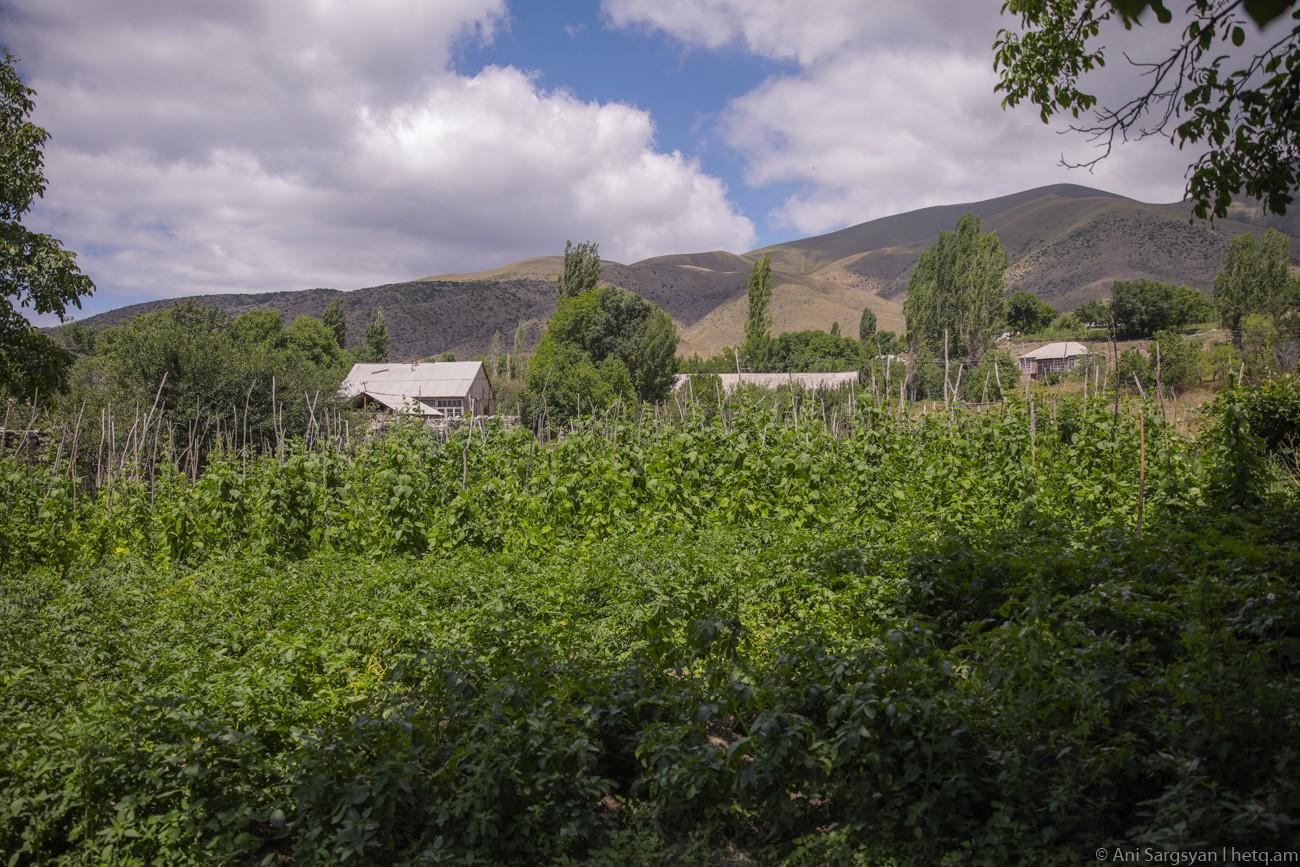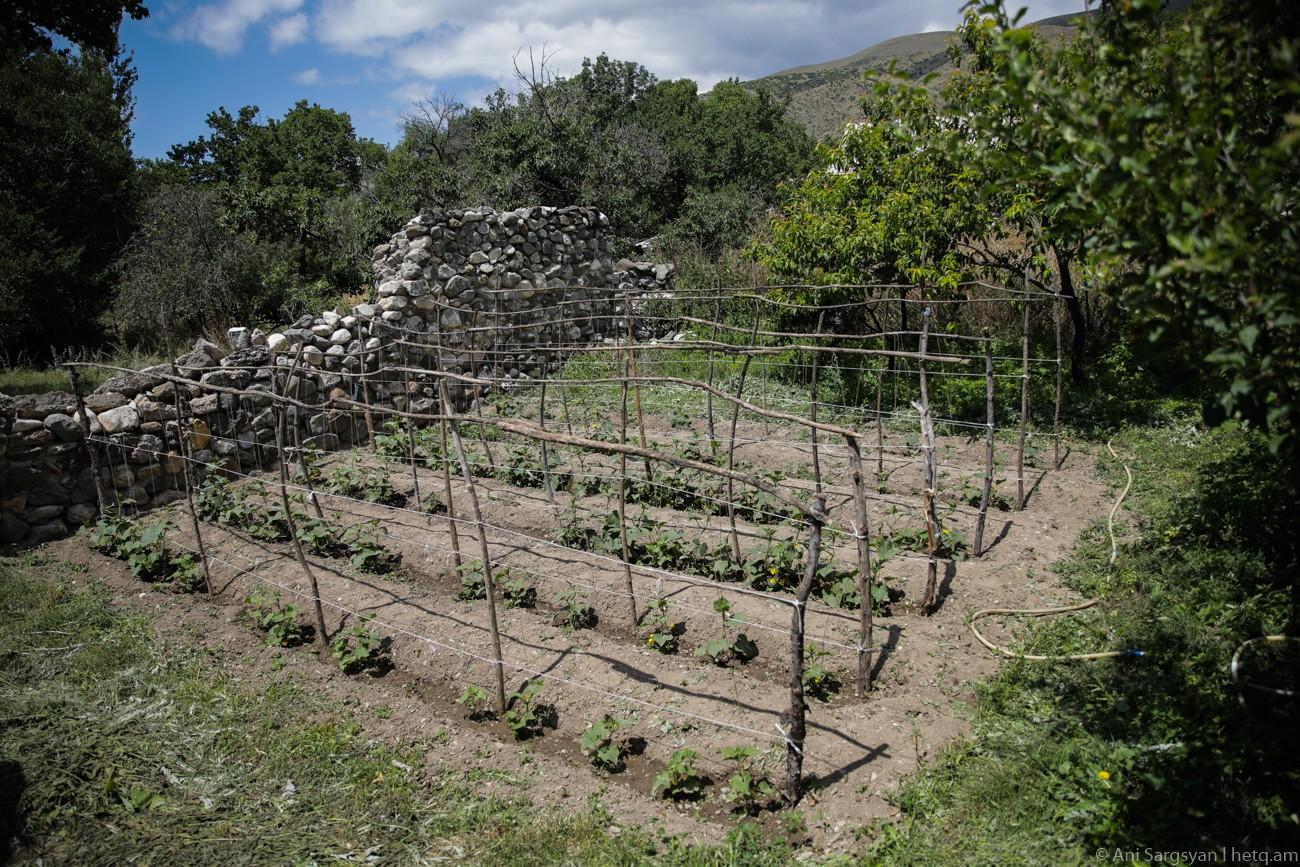 Mr. Narinyan also owns several beehives and he passionately talks about them and the honey produced.
He's netted 150 kilograms of honey so far this year from fourteen hives, selling the gooey goodness for 3,500 drams per kilo in Arevik, a village in Armavir, where his wife Armineh hails from.
"Some sell honey at 4,000-4,500 drams, but having a conscience is a good thing. People should be able to afford it. It's pure honey. I'm no trader, willing to haggle for months on end. We don't need anything that is haram. People buy it for medical use as well, so how can you sell it at a high price?" asks Mr. Narinyan.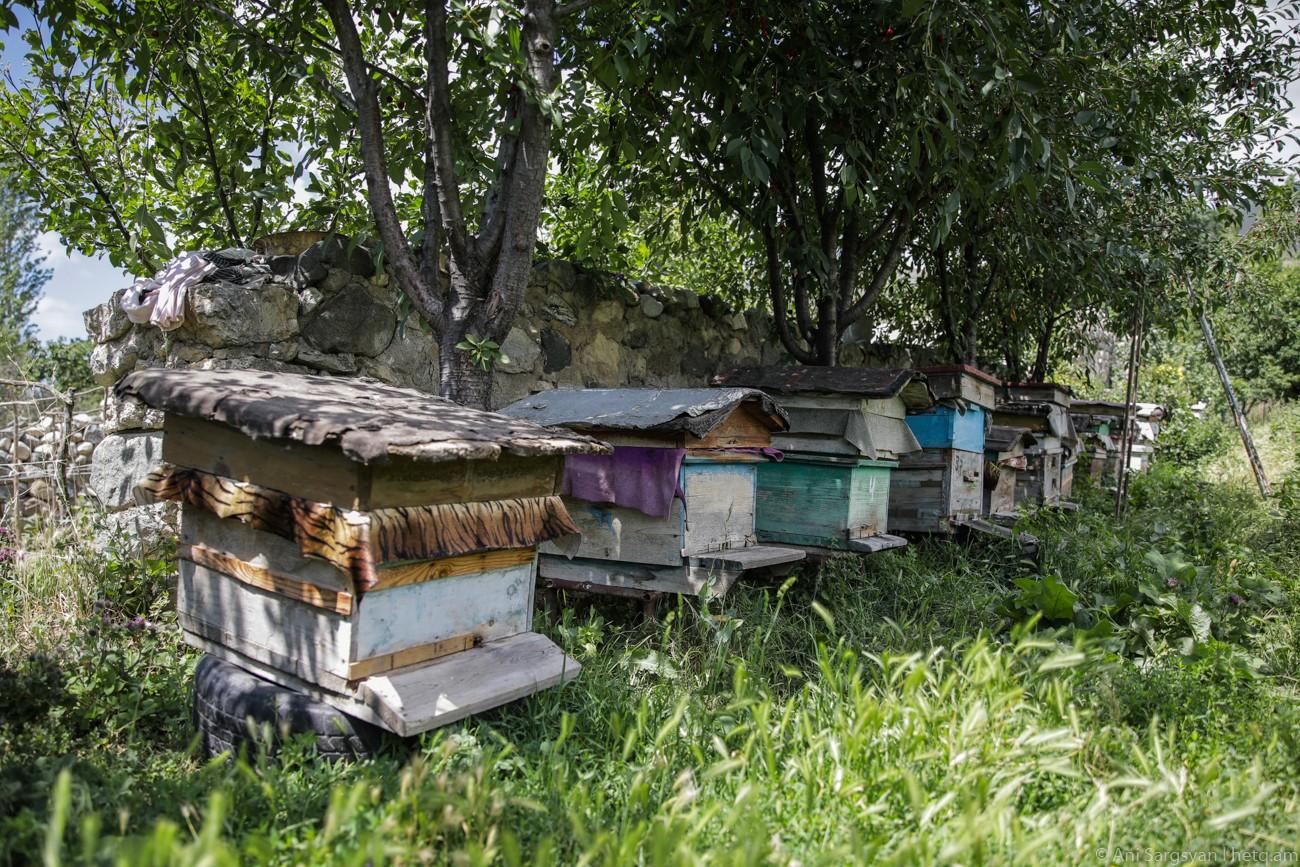 He plans to expand the honey business. It's profitable and he loves it.
"The good thing is that it's not hard work. You're not chasing after the bees. What I know is sufficient for the job. I've been at it for 25 years. I learned on my own. How would I have learnt it in Baku?"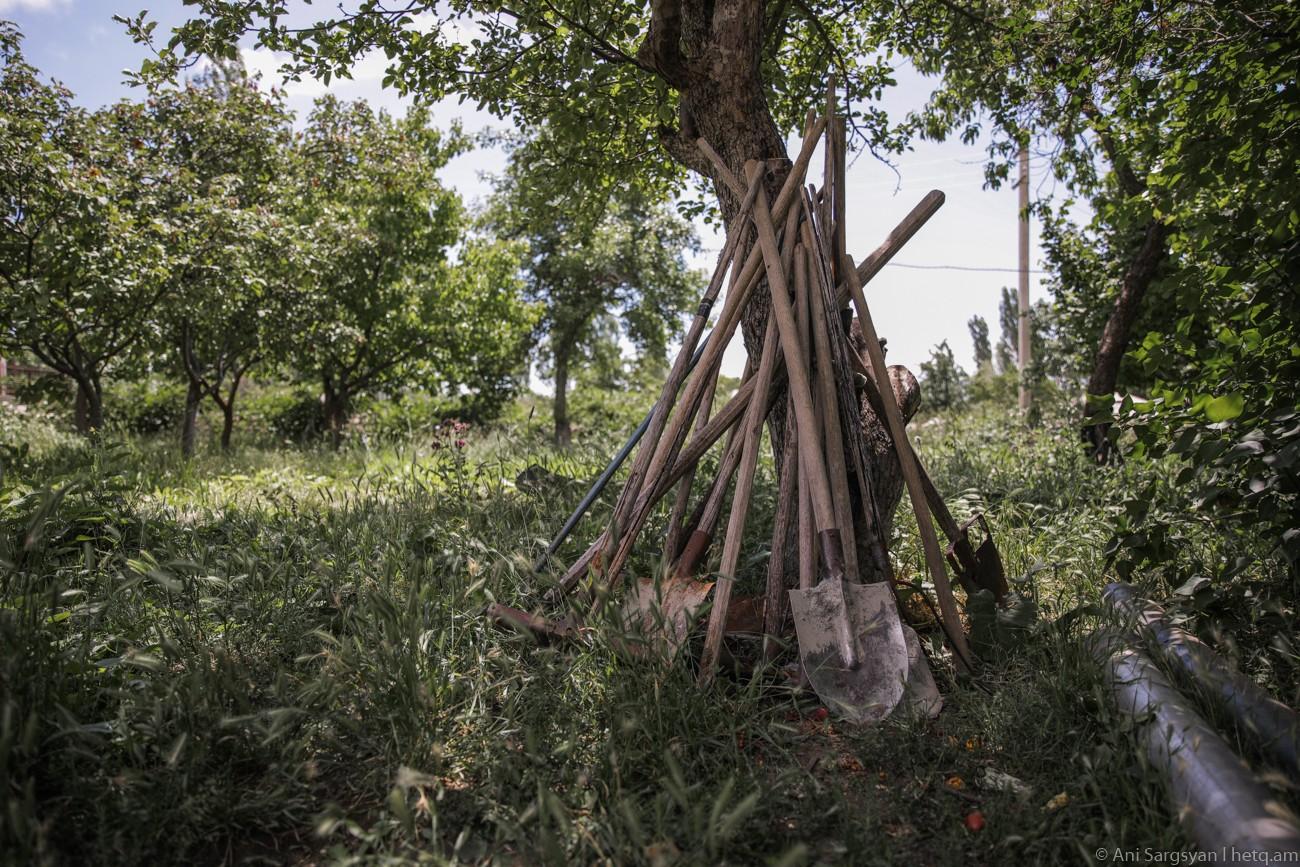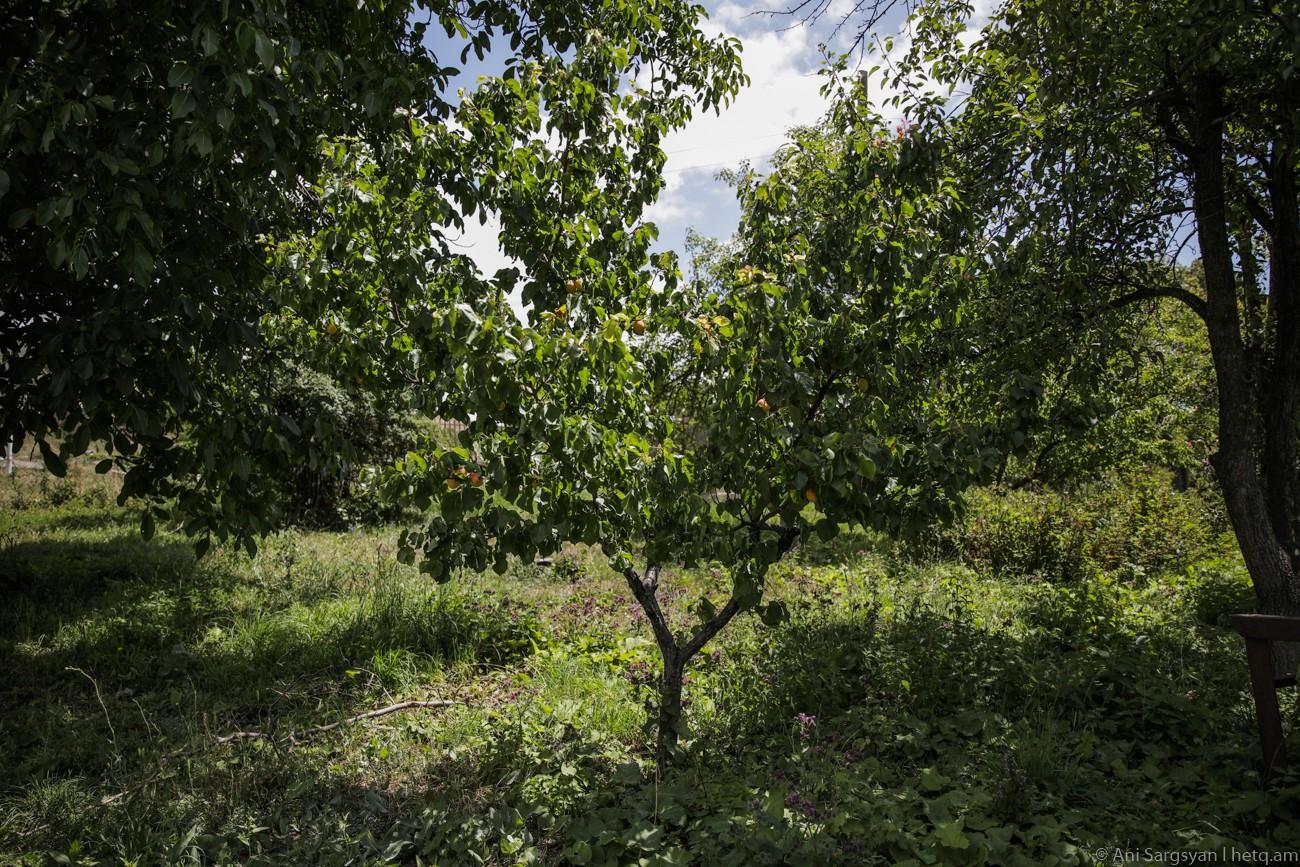 Mr. Narinyan, however, complains about the prices of the hives. He says that one empty hive costs 30,000 drams, but he's ready to make the investment to expand the business.
The village lacks adequate irrigation water, and the Narinyans use potable water for their garden. Even drinking water is not always available.
The family has built a 13-ton basin to collect the water.
"I love farming because whatever you create you give to your children and relatives. It's a good feeling. And it's unadulterated food. No fertilizer is used here. Nature is wild here, do you understand?" he said, again speaking Russian.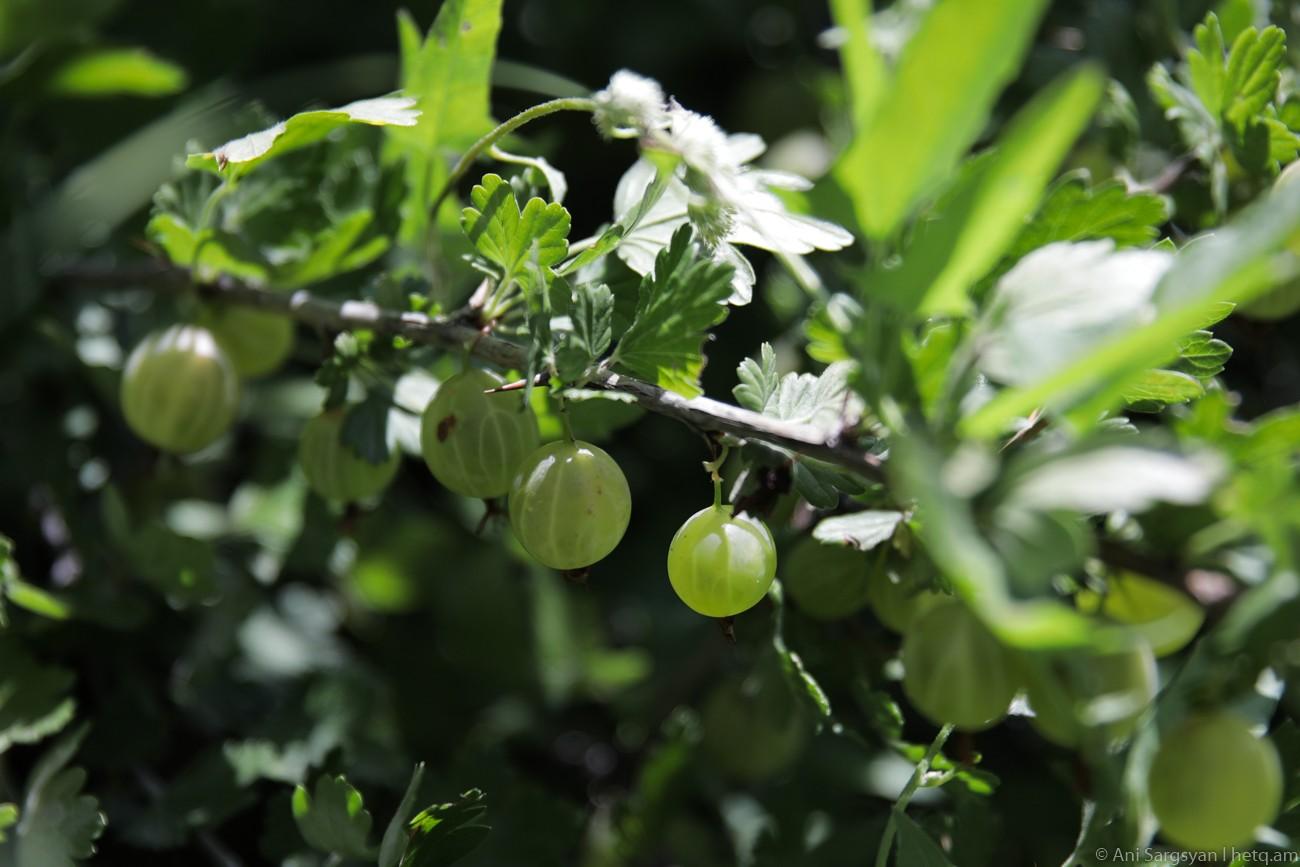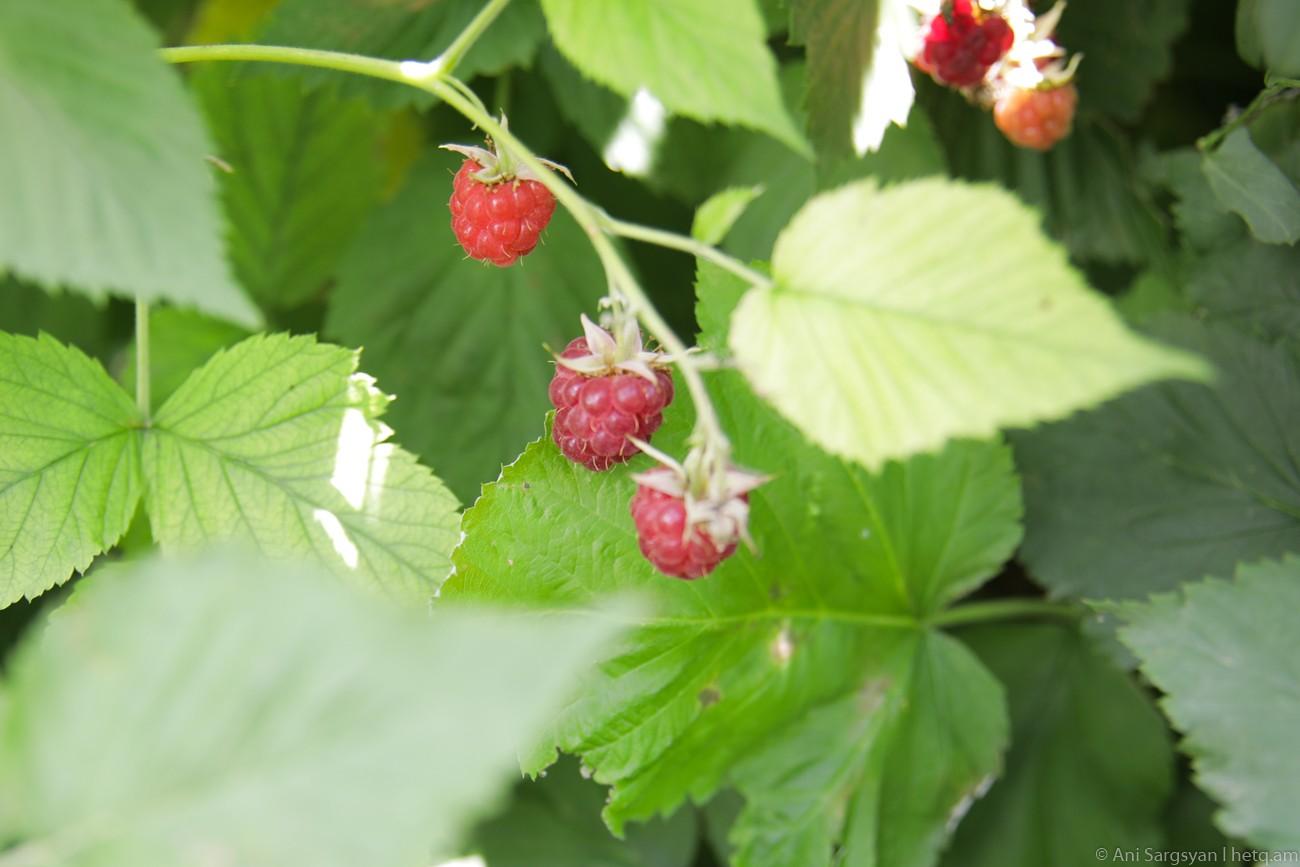 When asked how they first met, Arkady chuckles, "There was a strong wind, a storm, and she appeared next to me."
When we asked them to stand together so that we can take a photo of them Armineh giggles and declines. Arkady then turned around and said, "Come on, take a photo with me at least once a year."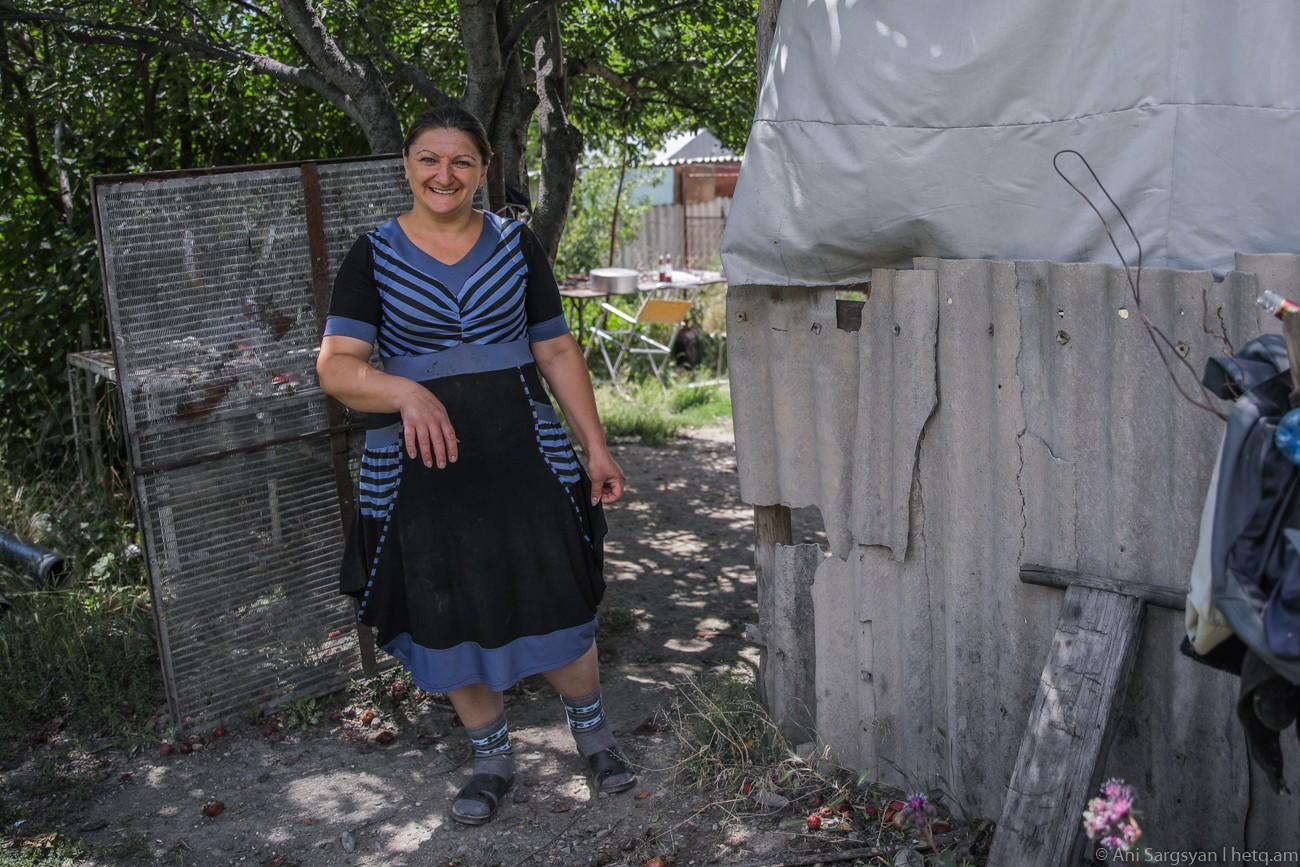 The couple has two daughters and a son. The daughters are married and the son, doing his military service in Artsakh, is to be discharged today.
Expressing our thanks for their warm hospitality, we left the Narinyans promising to visit again, this time as friends not strangers.
Photos by Ani Sargsyan
If you found a typo you can notify us by selecting the text area and pressing CTRL+Enter