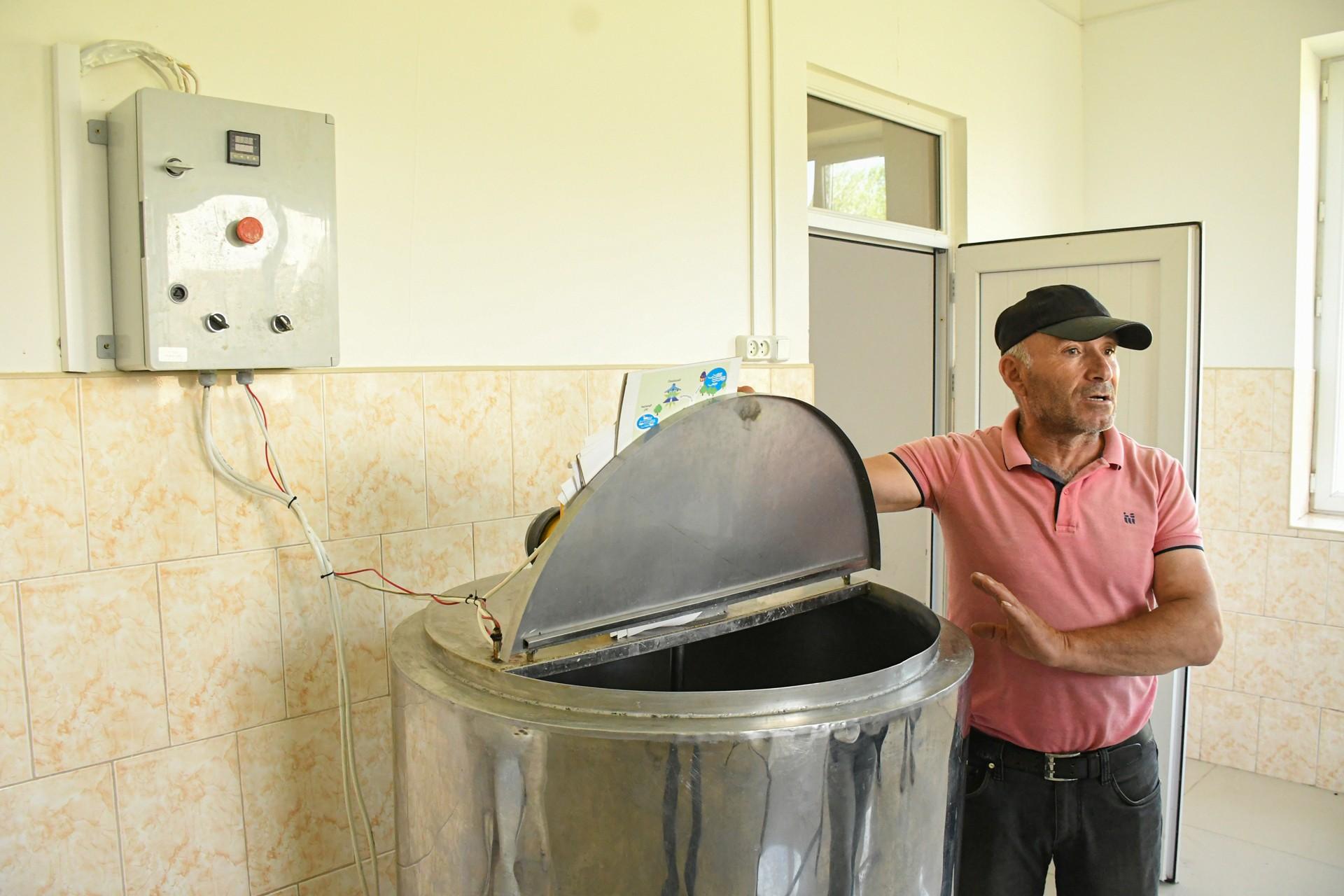 Armenia: Sole Dairy Plant in Geghamasar Closes, Halting Production of Famous Alpine Cheeses
Alpi Kat (Alpine Milk), the only dairy company in Geghamasar, a community of eighteen villages in Armenia's Gegharkunik Province, closed earlier this year.
It was operating at a loss and shareholders were reluctant to inject new funds into the business.
Village residents rely on cattle breeding, for milk and meat, and the company was a great asset.
Surrounded by alpine meadows, the village of Norabak is one of the best places for cattle breeding and milk processing in the country.
Located at an elevation of 2,100 meters above sea level, the local milk, from cows grazing on alpine meadows, was an instant hit with a group of foreign archeologists working on a dig in Norabak years ago.
They hatched the idea of producing cheese using the local milk and approached a Norabak resident they had become friends with.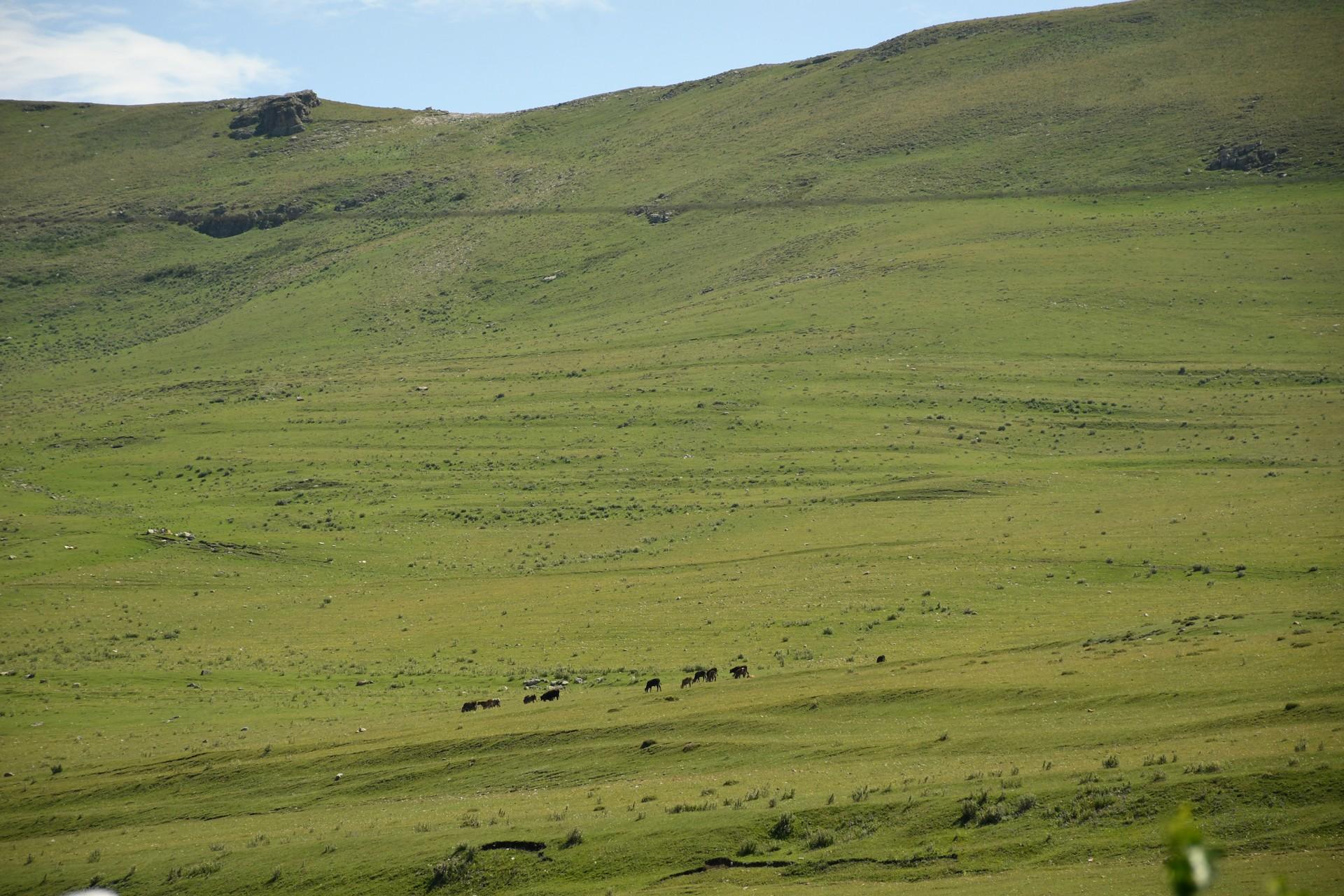 "They happened upon our house and said they were hungry. They wanted us to feed them. The man was an Italian. There was a French couple and an Iranian-Armenian woman. About two years later, they came back and said they wanted to launch a joint business. We decided to produce cheese," says Alpine Milk Director Tatoul Petrosyan (top photo).
The company was registered in 2013, but production started in 2017. Tatoul Petrosyan contributed his 3,000-square-meter plot of land for the venture, purchased milk processing equipment, and through the mediation of his French partners, the French Blue Cross provided money to build a milk plant
Alpine Milk produced four types of cheese: Lori, Chanakh, and two types of Italian cheese. It also produced cream, butter and cottage cheese.
"We learned the cheese-making ourselves. My son and I did the research and read the literature. Our goal was to create organic products that would set us apart from other dairy companies," says Tatoul Petrosyan.
The company was producing dairy products for three years, successfully selling them in shops in Yerevan, Vedi, Artashat, throughout Gegharkunik and Artsakh.
Petrosyan says he used to buy 300 liters of milk a day from residents at 140 drams per liter. He says it was the highest price offered throughout Gegharkunik.
"It was a good deal. They would sell their milk to other companies for 110 drams. We paid a high price and weighed the milk on the spot. And we checked the fat content," Petrosyan says.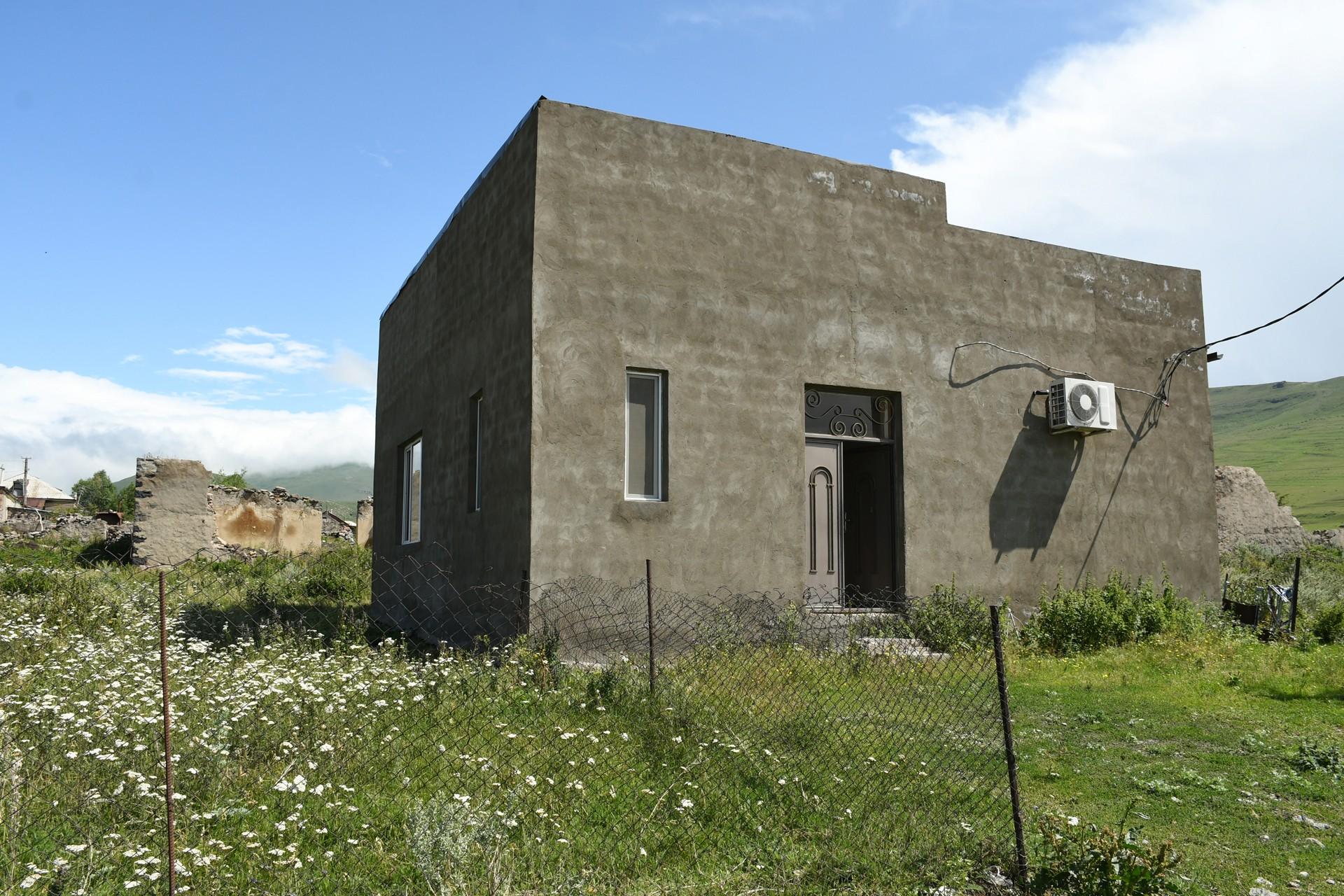 Petrosyan says company expenses outweighed revenue, forcing them to shut the doors. He went to the shareholders and proposed that they make additional investments to increase the company's product line.
Such a move would require new equipment. A refrigerator to store the milk was at the top of the list
The shareholders refused.
Davit Shahnazaryan, an adviser to the mayor of Geghamasar, says that other milk companies pay 110 drams per liter for top milk. If villagers take their milk to a storage station located in one of the villages in the Vardenis area, they're paid 130 drams. The lower the fat content, the lower the price offered.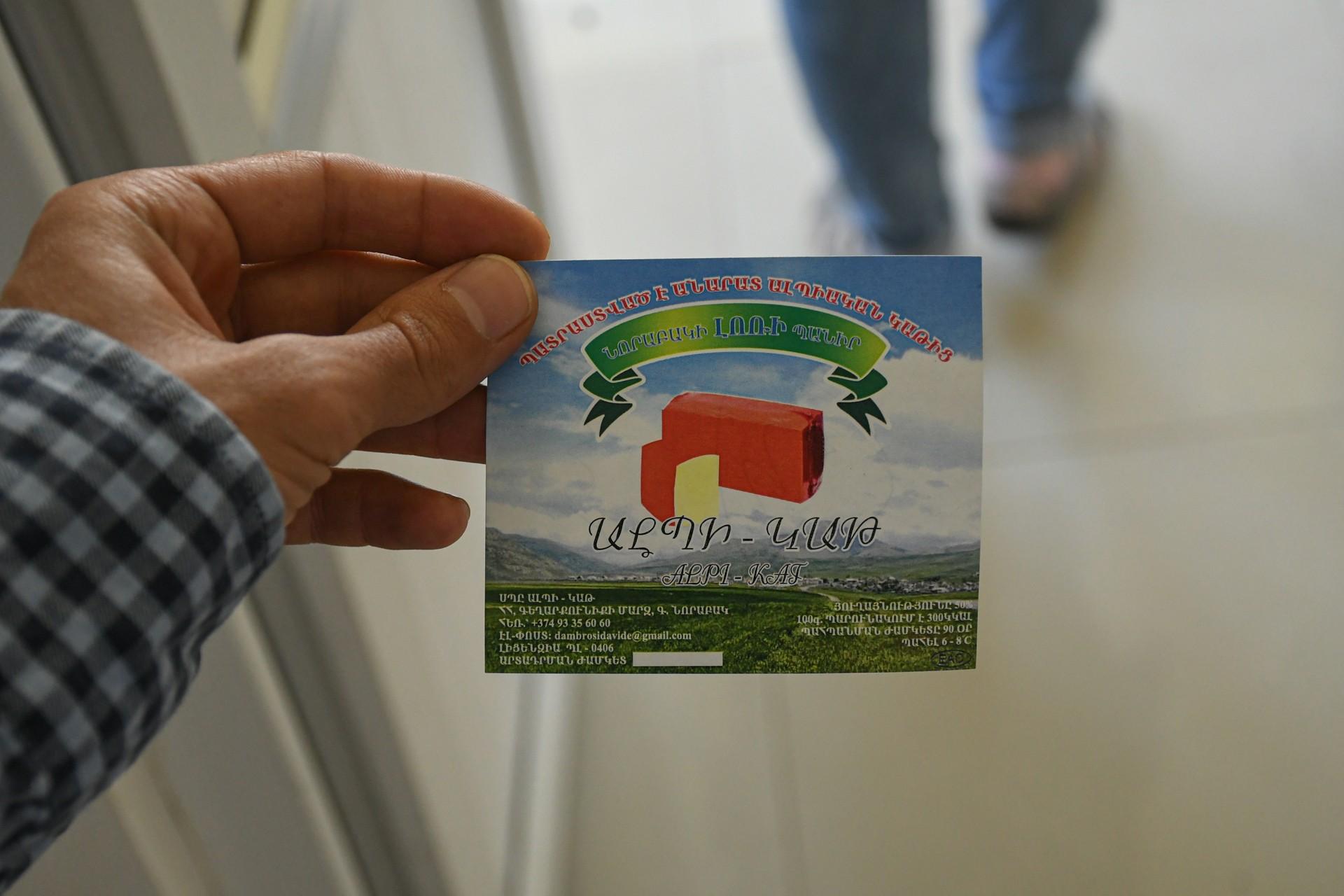 Shahnazaryan says the municipality explored ways to save the company but failed to persuade the largest shareholder to make the needed investment. The shareholder wants to sell the company as is.
Norabak, located fifteen kilometers from the town of Vardenis, was considered one of Armenia's richest villages during the Soviet era. The village boasted a goose/duck poultry farm, and large and small cattle farms.
Prior to 1988 and the start of the Karabakh Movement, Norabak was mainly inhabited by Azerbaijanis. Armenian refugees from Baku, Khanlar-Shamkhor, Getashen and Spitakashen took their place.
Currently, about 270 people live in Norabak, some of them have moved from other settlements in Armenia.
Tatoul Petrosyan was born in the village of Akounk, near Norabak. Prior to Armenia's independence, he lived in Russia where he went to study. In 1991, he returned with his family and settled in Norabak. He says there were great opportunities for cattle breeding and agriculture here. The largest farm in the region was in this village, which used to purchase 10,000 liters of milk per day. In a village with thousands of hectares of land, he considered it sensible to get into in cattle breeding and growing grain.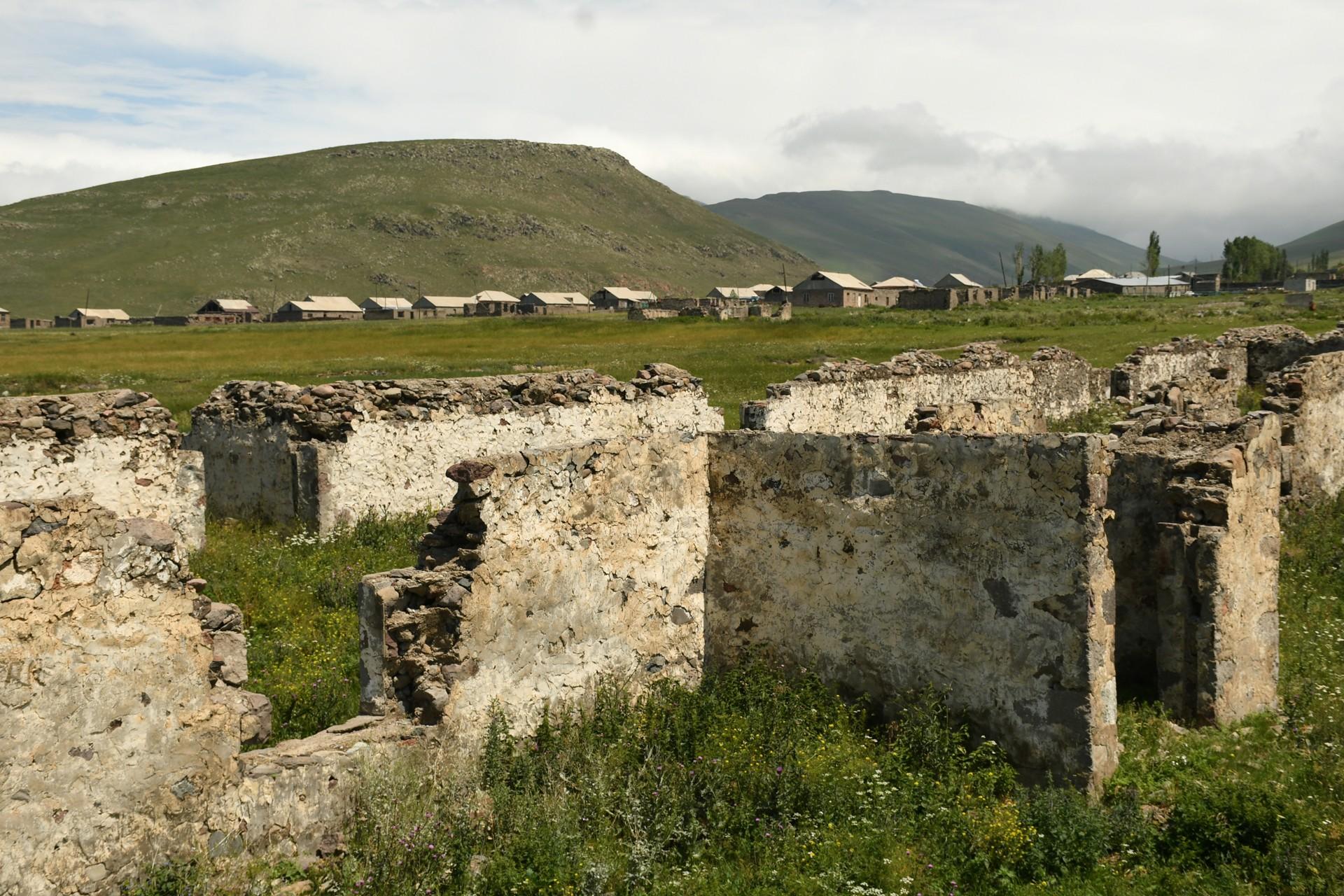 In the 1990s there were 1,500-2,000 inhabitants in the village. It was difficult for the refugees to adapt and many left.
"After they left, in 1996, the village was privatized for the second time, redistributing the land of those who left the village," says Tatoul Petrosyan.
He notes, with satisfaction, that some of the refugees who had left Norabak have returned and started their own farms, buying fallow lands from others who have left.
They have relatively large herds of animals and the dairy production they've launched could greatly contribute to the development of their farms.
Photos by Narek Aleksanyan
If you found a typo you can notify us by selecting the text area and pressing CTRL+Enter