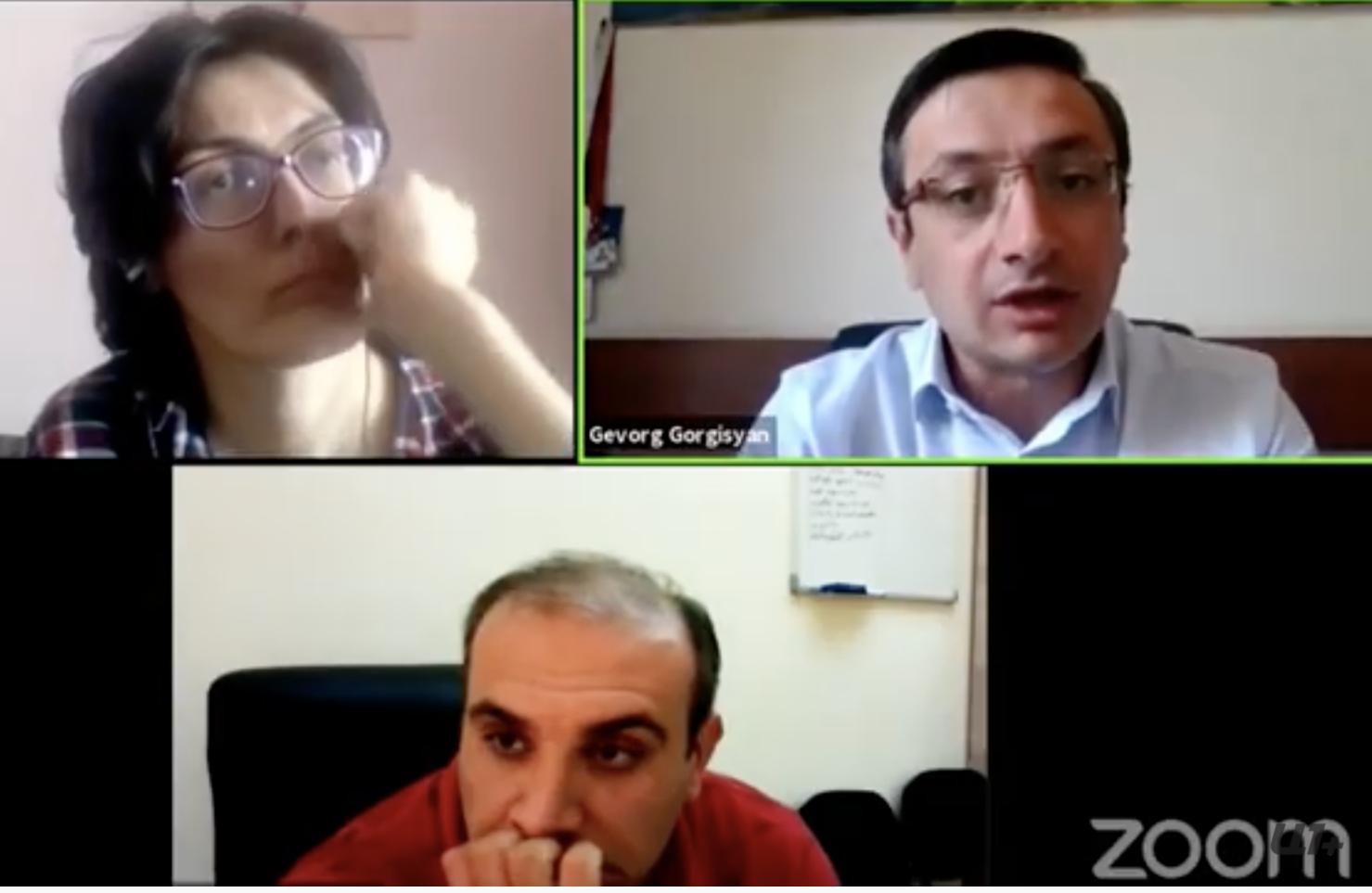 Reforming Armenia's Electoral Code: Online Discussions Continue
Online discussions in Armenian on Electoral Code reforms continue.
On August 25, the discussion centered on the electoral system of National Assembly elections.
Bright Armenia faction Secretary Gevorg Gorgisyan noted that in Armenia the parties are often centered on individuals and that the formation of party elites is not based on content and policy, but on non-classical political considerations.
According to Gorgisyan, citizens in Armenia are excluded from influencing the formation of the party's internal elite. The MP proposes the model of an open proportional list, which he believes will spur the internal democracy of the parties and will allow citizens to decide who they value more in the given party.
Heriknaz Tigranyan, a member of the My Step faction, responded that it was clear to him that a proportional electoral system was needed, but that it was already a matter of discussion with open or closed lists. Tigranyan asked Gorgisyan whether he thought the open voter list would help voters discuss election programs and not individuals.
Gorg Gorgisyan responded that in case of closed lists the whole campaign turns into a presidential election, "voters go with individuals" without reading programs, and in case of open lists the teams attach more importance to the ideological component. Voters see the people who are going to implement these programs.
According to Gorgisyan, in case of closed voter lists, the entire responsibility lies with the first listed person and those following may be those unacceptable to the public.
The head of the working group, My Step faction MP Hamazasp Danielyan touched upon the issue of electoral blocs. According to the MP, during all the parliamentary elections since 1995, the blocs, which as a rule were formed a few months before the elections, formed a significant proportion. According to Danielyan, they united around several person-centered parties, which had no ideological basis, united the right, the left, the liberals, the socialists, and the goal was to have an opportunity to appear in the parliament.
The quota of women and men in the voter lists was also broached.
MP Gorgisyan cited the example of the Bright Armenia faction MP Mane Tandilyan, who twice resigned from her parliamentary mandate, and in both cases she was replaced by the next candidate on the list, who was not a woman. The deputy proposed to enshrine in the law that in case of resigning the mandate of a woman deputy, she will be replaced by a woman deputy.
Tamara Hovnatanyan, President of the ProMedia-Gender NGO and Editor of the Womennet.am website, suggested ensuring a 50-50 proportion of women and men in the Electoral Code.
Gorgisyan described this proposal as unrealistic, noting that women are not very interested in entering politics, and that such a precondition could cause problems for the parties. Gorgisyan mentioned cases when women were criticized for insulting women, targeting them as women.
If you found a typo you can notify us by selecting the text area and pressing CTRL+Enter