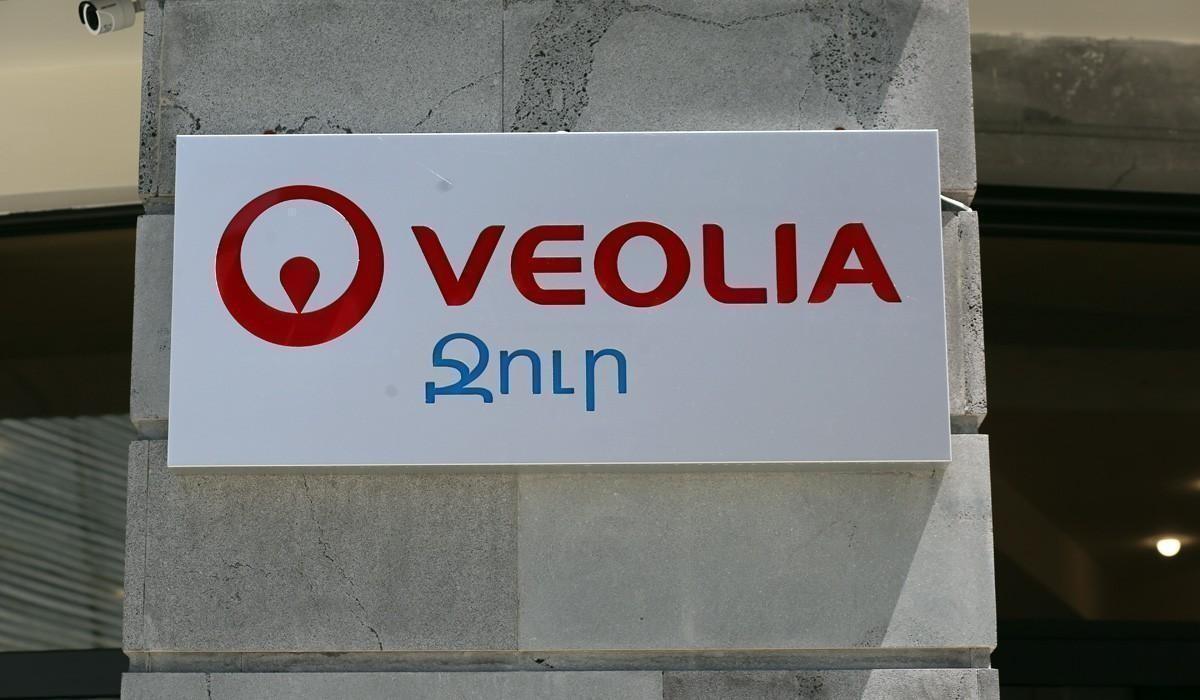 Veolia Water Employees Up In Arms: Demand a Halt to Dismissals They Describe as Unwarranted
Employees of Veolia Djur (Veolia Water) CJSC, Armenia's water management company, are up in arms over a company restructuring plan they argue has led to a recent wave of unjust firings.
Workers of the company, a subsidiary of the French transnational Veolia Environment S.A., say that eighty people have already been dismissed.
On August 21, Anush Petrosyan, the head of the commercial service of the Veolia Water branch of the Ararat company, was summoned to the company's central office and was given her walking papers.
Petrosyan has been working for Veolia Water company since 2018. Prior to this, she worked for thirteen years for Armenian Water and Sewage as a branch director. Petrosyan, who says she had a good work record, was surprised by the dismissal order.
Four other employees at the Ararat branch also received dismissal orders. Three of them have taken their case to the courts. The others can't afford the court fees.
Petrosyan says her firing is a result of the 2018 changes to company management. She says that in 2018, company management tried to fire her and some of her coworkers, forcing them to write applications that they were leaving on their own accord. They refused the offer and received verbal warnings and threats of dismissal instead.
"From that day onwards, they started to impede our work. They deliberately failed to dispatch a truck from Yerevan to repair the clogged sewers so that residents would lodge complaints against us. Trucks were not repaired. They did everything so that we could not work," says Petrosyan. She says she was reprimanded in writing because of a technical error made a year before.
Robert Ghazaryan, head of the operations department of the Veolia Ararat branch, says he was reprimanded for not conducting a laboratory water examination. He successfully petitioned the courts to cancel the reprimand.
Anush Petrosyan: My labor rights have been violated
Petrosyan says her labor rights have been violated because she was not sent a written notice in advance and was not offered a new job. The dismissal order stated that the employer would reimburse her for the penalty for not notifying in advance, as well as provide severance pay.
"I got a call from Yerevan that my job had been cut and that the company had no other position for me. But they could have very easily offered me another job because the positions of specialist and operator aren't filled in my branch. Even if there was a job with a salary of 10 drams, they should have asked me if I wanted it or not," she says.
Petrosyan has gone to court, demanding that her dismissal order be voided, to restore her to work, to obligate the company to pay her the amount of forced leave.
Anahit Asatryan, a legal adviser at the Labor Rights Protection Office, told Hetq that an employer must notify an employee in writing two months before any dismissal so that they can find new employment.
According to Article 113 of Armenia's Labor Code, in case of termination of the employment contract, the employer must notify the employee in writing no later than two months in advance. The law also stipulates that the employment contract can be terminated by the employer if, within the limits of his / her possibilities, he / she has offered the employee another job in accordance with his / her professional training, qualification and health condition, and the employee has refused the offered job.
To date, six lawsuits have been filed against Veolia Water over the dismissals. The plaintiffs want the dismissal orders voided and their jobs restored.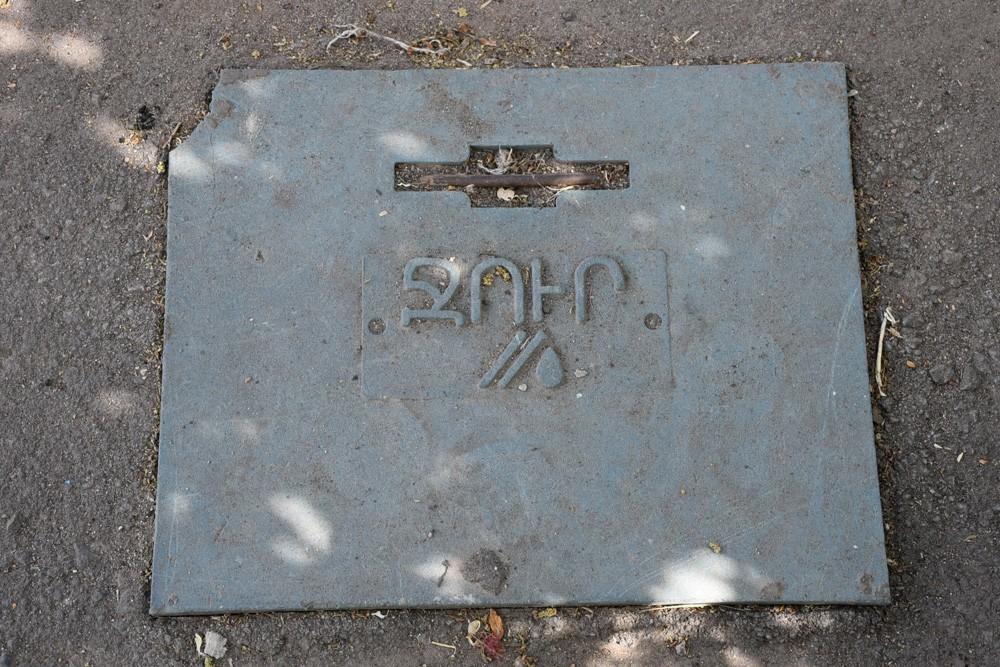 (Veolia Djur manhole cover)
Employees of other Veolia Water branches have also received dismissal notices. Arkady Hasratyan and Vazgen Aghumyan are two of them.
Arkady Hasratyan started working for the Armenian Water and Sewage Company in 2004, first as a lawyer, then as the director of the Ashotsk branch. He has held the position of Head of Commercial Services of the same department in Veolia Water since 2016. From 2009 to 2017, Vazgen Aghumyan was the head of the Aparan section of Armenian Water and Sewage and then head of the commercial service of the Aparan branch of Veolia Water.
(Armenian Water and Sewage CJSC (AWSC) was established by the Ministry of Urban Development in 1997. While wholly state-owned, AWSC is now managed by Veolia, the French parent company, who won an international tender in 2016 and thus obtained the right to manage all water and wastewater systems in Armenia for the next fifteen years. Veolia, via Veolia Water CJSC, now manages five water distribution companies in Armenia: Yerevan Djur; Armenian Water and Sewage, Shirak Water and Sewage, Lori Water and Sewage and Nor Akunk.
Their dismissal story closely resembles that of Petrosyan.
Hasratyan says he was urgently invited from Ashotsk to Vanadzor in August, where he was notified of his dismissal. He claims no detailed explanation was offered, just that the Veolia Water board met on August 5 and that a company restructuring plan was approved.
"They behaved as if I hadn't worked there for more than fifteen years, as if I hadn't invested my time and energy. I have performed my duties excellently. All the performance indicators have been high. I haven't even received a warning," Hasratyan says.
Fired employee says restructuring allows Veolia Water to get rid of troublemakers
Hasratyan told Hetq that the restructuring has allowed the company to remove those specialists who speak out about violations of the law, repair delays and the dissatisfaction of residents. He says it's a great way to get rid of those who disagree with various management actions.
"Specialists like me in Veolia have become strangers. It's natural that they want to get rid of such people," says Hasratyan.
Last year, when his position as head of the commercial service was cut, Hasratyan was offered the vacant position of senior specialist, to which he agreed. But this time, he says they did not offer a replacement job. He says there are several senior specialist positions in the Shirak branch, but that management hasn't explained why they are firing him, given his exemplary work record.
Hasratyan did not sign the dismissal order handed him that day. He's taking the matter to court and has sent a letter to the Veolia Group head office in France. In the letter, he points to a conflict of interest at Veolia Water. He claims that CEO Marianna Shahinyan and her deputy Vahe Batoyan are relatives.
Aghumyan did sign his dismissal order. While surprised by the firing, he's not going to court because the legal expenses are prohibitive. Veolia Water will pay him a dismissal allowance in the amount of his average monthly salary.
Aghumyan says he was also not given any explanation. He's the only member of the family with a job. He says he pleaded with the company to provide him with other work but was told none exist and that the restructuring decision came from France.
"First off, Veolia Water only dismisses those employees who are not relatives, in-laws or friends. The next in line to be sacked are experienced Armenian Water and Sewage specialists," says Aghumyan.
Aghumyan told Hetq that the functions of the head of the commercial service of the Aparan and three other branches will be performed by the head of the commercial service of the Ashtarak branch, who was only hired last March.
Veolia Water: Restructuring will lead to better service
Hetq asked Veolia Water for clarifications on the reductions, but the company did not want to answer our questions over the phone. Instead, they responded by writing (see below) that the structural changes are the first step in the company's renewal plan.
"Currently, personnel changes are underway. The existing team is being trained, and advanced and qualified specialists are involved. All this is done to improve the quality of our services provided to citizens."
Hasratyan says many company employees will petition the government, presenting two demands: to suspend the cuts and to launch an inspection of Veolia Water operations.
If you found a typo you can notify us by selecting the text area and pressing CTRL+Enter