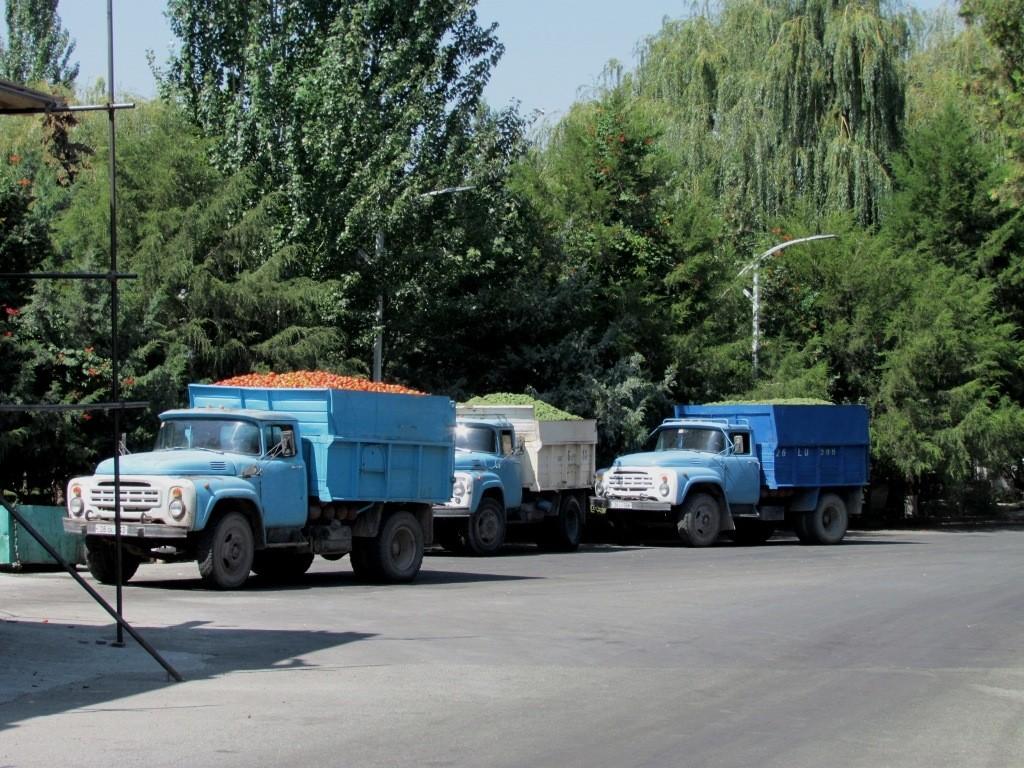 Bumper Grape Harvest in Armenia: Brandy and Wine Processors Reduce Purchases Due to Coronavirus Consumption Slowdown
The grape harvest, destined to be turned into wine and brandy in Armenia this year, is expected to amount to 175,000 tons.
This is a substantial increase over past years, but grape growers are finding it difficult to sell their produce.
Factories in the country who buy these grapes have reduced their purchases this year. The downturn is partially a result of this year's coronavirus epidemic – job losses and softening consumer demand.
Irate grape growers from the Aygevan, Sardarapat and Bambakashat communities of Armavir Province staged protests recently voicing their concerns.
Sardarapat resident Karen Sisakyan told Hetq that factories have reduced the purchase price of grapes. Last year, they were paying 150-160 drams per kilo for grapes destined for brandy processing. This year, the price has dropped to 135 drams. The price of wine grapes has decreased from 220-230 drams to 160 drams.
While some factories started buying grapes on September 1, the main harvest is expected after September 12.
In response to Hetq's written inquiry, Deputy Minister of Economy Arman Khojoyan noted that in order to regulate the grape procurement process the ministry has monitored procurement volumes for the year and that largescale buyers said they are ready to buy 177,000 tons of grapes.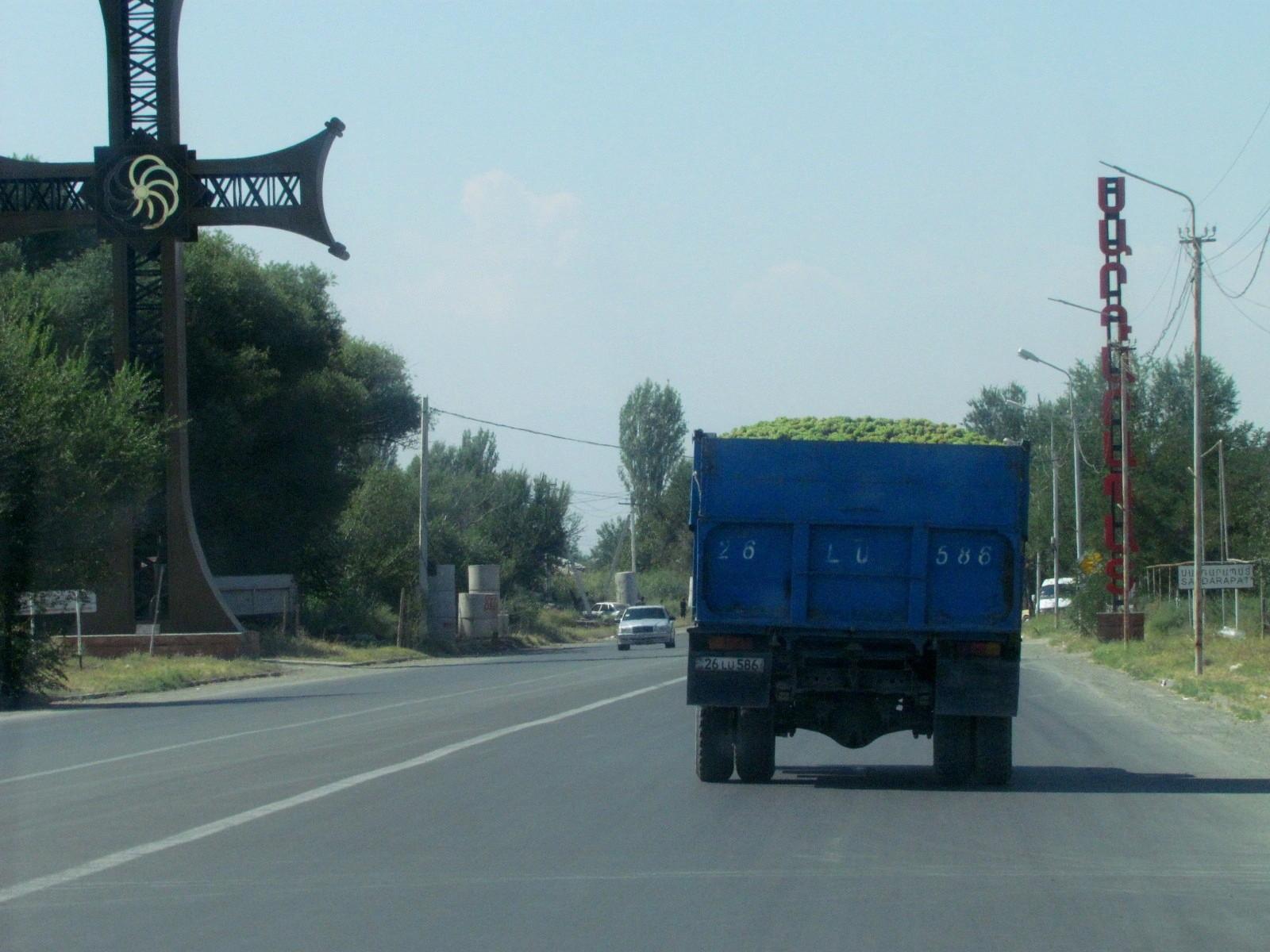 During their recent protests, grape growers claimed that the Yerevan Brandy Factory has reduced its procurement amounts despite prior contracts
Yerevan Brandy Factory spokesperson Zaruhi Saribekyan told Hetq that due to the current depressed socio-economic situation the factory has reduced the volume of grapes it purchases this year. Saribekyan, however, said the company will honor all prior contracts with growers.
The Yerevan Brandy Factory will purchase 25,000 tons of grapes this year. In 2019, the plant bought 29,000 tons. Saribekyan says the going price per kilo is 155 drams, regardless of the type of grape suitable for brandy or the level of sugar.
According to surveys by the Ministry of Economy, the price of grapes for brandy production this year will fluctuate between 135-155 drams, and grapes for wine production will be purchased at a relatively higher price.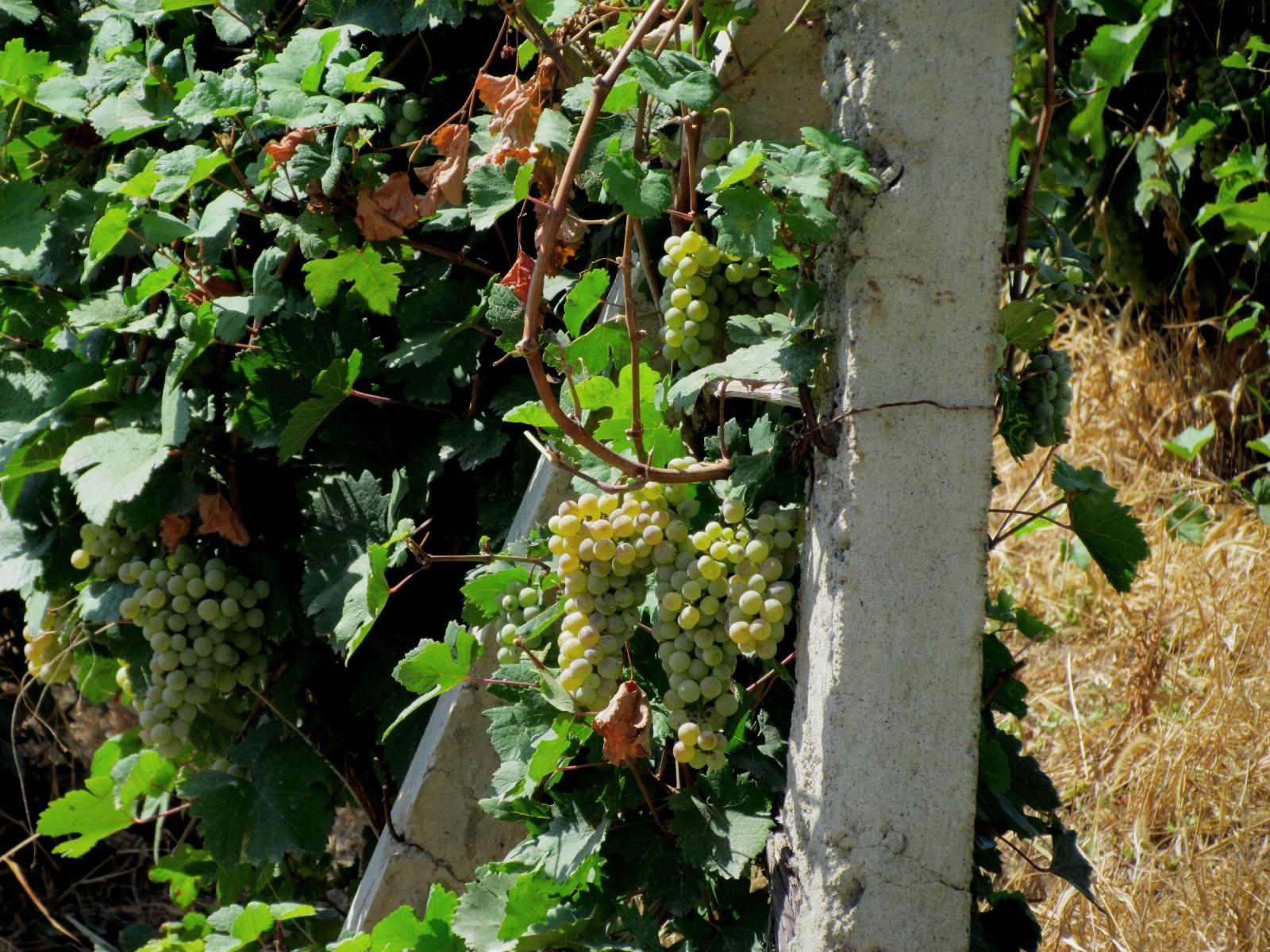 "One of the main problems is the decrease in sales of finished products due to the coronavirus epidemic, the reduction of financial inflows, the scarcity of available containers," says Deputy Minister of Economy Arman Khojoyan.
Against the backdrop of this year's coronavirus epidemic, the Armenian government approved an assistance program for grape processors and end-product exporters that included interest-free loans and subsidies. More assistance is on the way.
However, not all grape growers can benefit from the government's largesse. A prerequisite for receiving such assistance is a clean credit history.
The MAP wine-brandy plant in the country's Armavir Province is one such large grape processor who was rejected.
MAP Financial Officer Andranik Khachatryan told Hetq that despite the company's years of experience purchasing large amounts of grapes it was turned down for an interest-free loan because of outstanding debt obligations resulting from the pandemic. He argues that this precondition is overstressed since the loans are issued by banks anyway and that now the company will be forced to take out an 8% bank loan.
MAP has a contract with the villagers to procure 15,000 tons of grapes. Khachatryan says that with the support of the government, they could have procured 20,000 tons more. This year, white grape varieties for brandy will be purchased at for 140 drams, and red grapes for 170 drams. Compared to last year, the price of grapes has dropped this year. Khachatryan says the price reduction is based on the 50% drop in product sales in Armenia.
Khachatryan says that the company has found new export markets to make up the difference, thus explaining this year's large-scale procurement.
"There's an unprecedented grape harvest this year. We also have our own vineyards. But our resources aren't unlimited, and we can't purchase all the grapes. We can't pay so much. Neither do we want to inconvenience the villagers. We are harvesting tomatoes at the same time, and have already harvested 2,500 tons," says Khachatryan.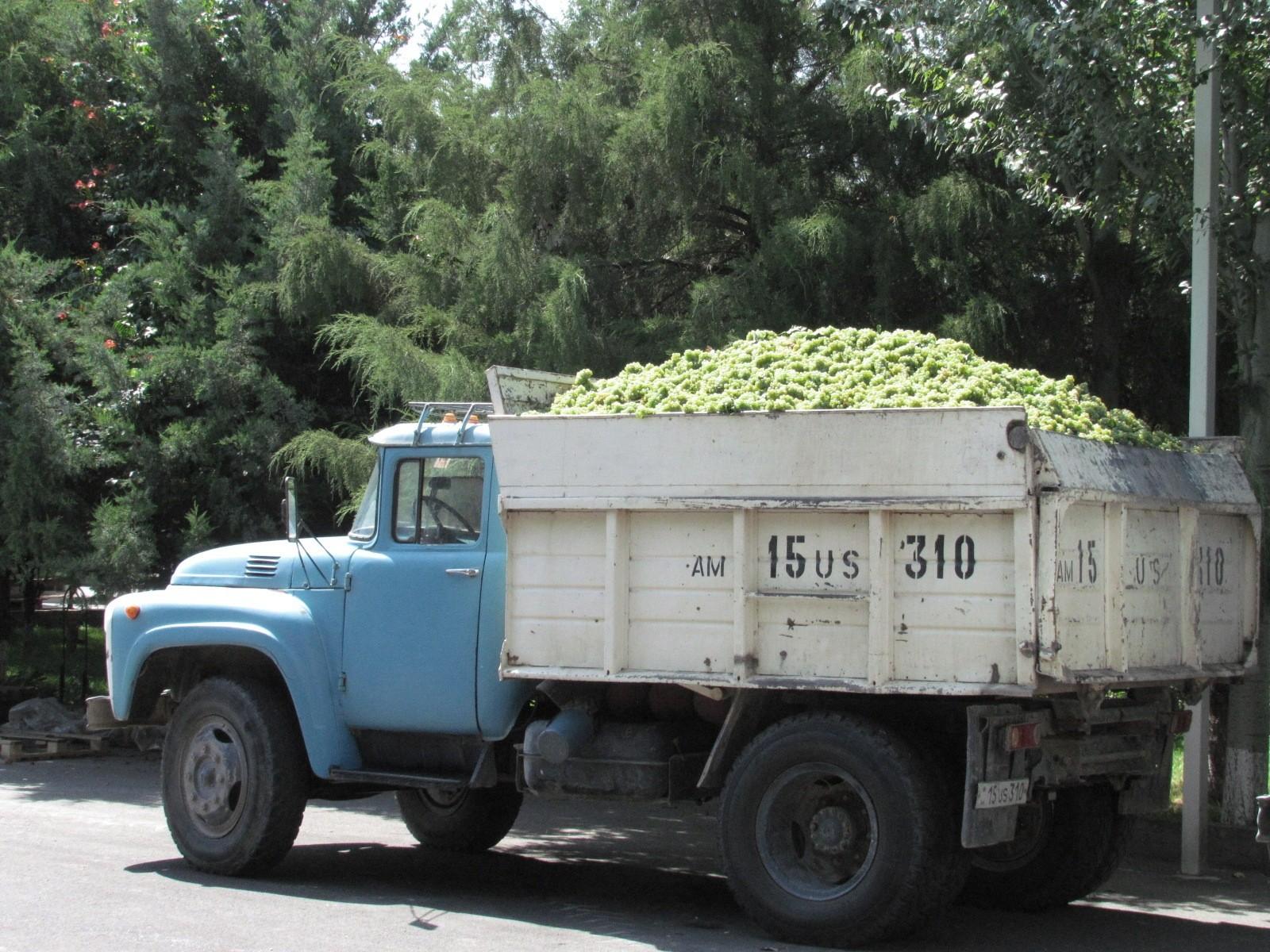 Deputy Economy Minister Khojoyan says his staff regularly meets with growers to hear their concerns, many of which deal with the purchase prices of grapes and the accuracy of the scales used by the purchasers.
Khojoyan says that in a market economy, procurement prices are formed based on supply and demand and that the government can't intervene.
Khojoyan adds that he has instructed the director of the National Body of Standardization and Metrology to inspect the weighing scales at various grape procurement stations.
If you found a typo you can notify us by selecting the text area and pressing CTRL+Enter