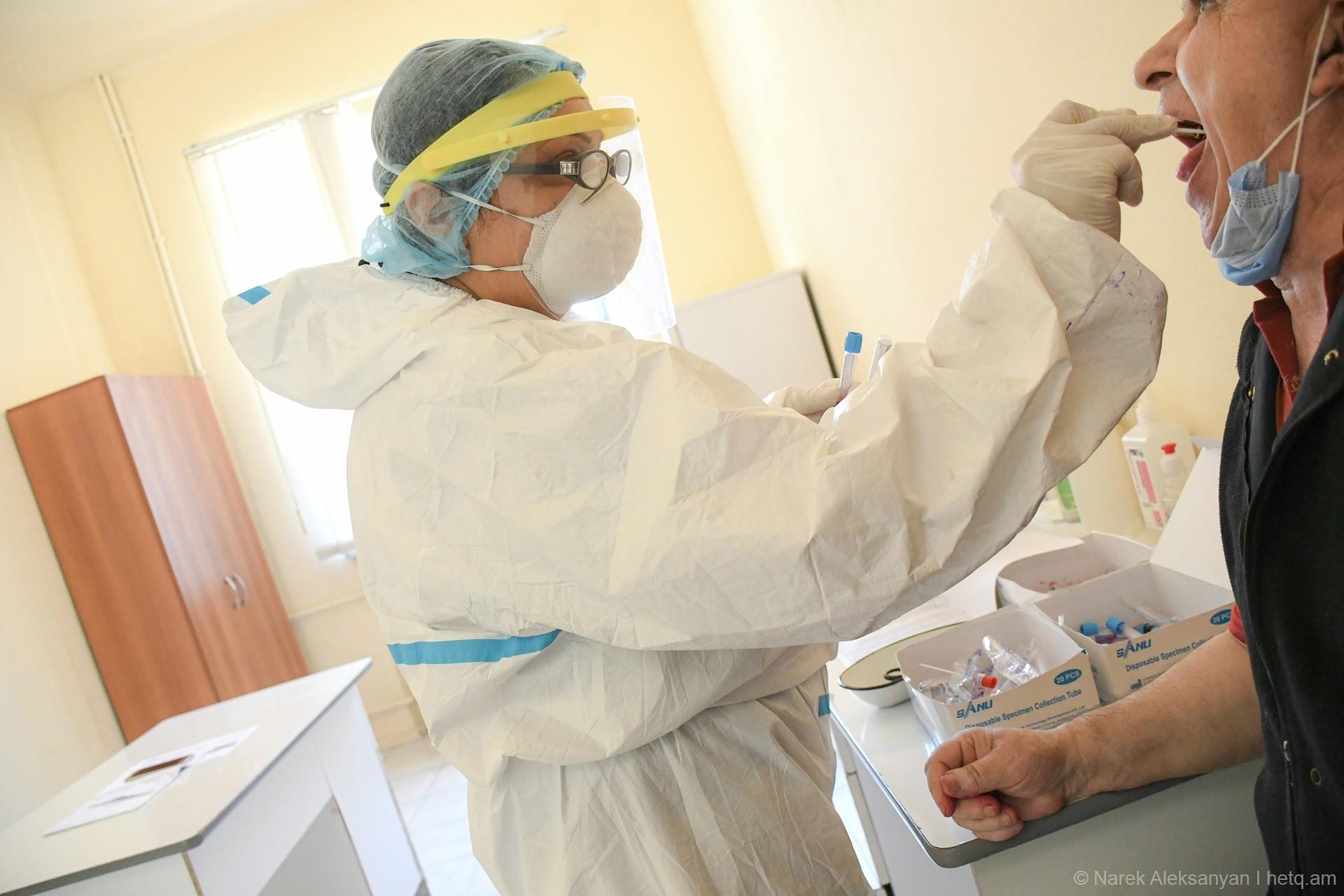 Coronavirus Test Kits Made in Armenia Now in Use; Health Ministry Claims They are Accurate
On September 8, the World Health Organization and the European Union provided the Armenian Ministry of Health with 100 oxygen concentrates, 20 electrocardiographs and 10,000 PCR test kits for the diagnosis of COVID-19.
The Ministry of Health has stated that the devices and test kits will increase testing capacity, help patients recover from severe illness caused by COVID-19.
The 10,000 PCR test kits, according to the ministry, can provide accurate results in 75 minutes (PCR test can detect infection for up to 24 hours or more, author). This short period of time, according to the WHO, will cut the workload of healthcare workers.
On June 24 of this year, Armenian Minister of Health Arsen Torosyan announced that locally manufactured test kits were ready for use. They were produced by the Institute of Molecular Biology, which received the equivalent of $250,000 to produce 100,000 Armenian COVID-19 tests.
Hetq researched the Armenian-made test kits and revealed that the devices used in the production of the tests had not been inspected for accuracy. That is, there was no objective data on whether the measuring instruments met the requirements set by law.
Moreover, the accuracy and specificity of the tests were determined by another agency, the National Center for Disease Control and Prevention of the Ministry of Health, whose devices had also never been tested. To produce the test kits, methodologies crafted in January 2020 were selected. These methodologies were designed "to be used only in emergencies".
Verification is a set of actions that provides objective data on whether a measure meets a set of requirements.
The authorized body, the Ministry of the Economy's National Standards and Metrology Authority, does not have a standard sample to test the analyzer used in the production of test kits.
After the above Hetq article, it was revealed that the Armenian-made test kits only started to be used of late.
Ministry of Health Spokesperson Alina Nikoghosyan today told Hetq that the Armenian-made COVID-19 test kits were put to use just a week ago and that paperwork caused the delay.
She claims that the Armenian test kits have passed inspection carried out by the National Center for Disease Control and Prevention with flying colors.
On July 1, when the Armenian-made COVID-19 test kits were ready, the EU together with the WHO European Office presented Armenia with a batch of 10,000 PCR tests "to increase testing capacity."
As of September 14, 240,943 coronavirus tests have been conducted in Armenia, resulting in 45,969 confirmed cases. To date, 919 people in Armenia have died of Covid-19.
If you found a typo you can notify us by selecting the text area and pressing CTRL+Enter