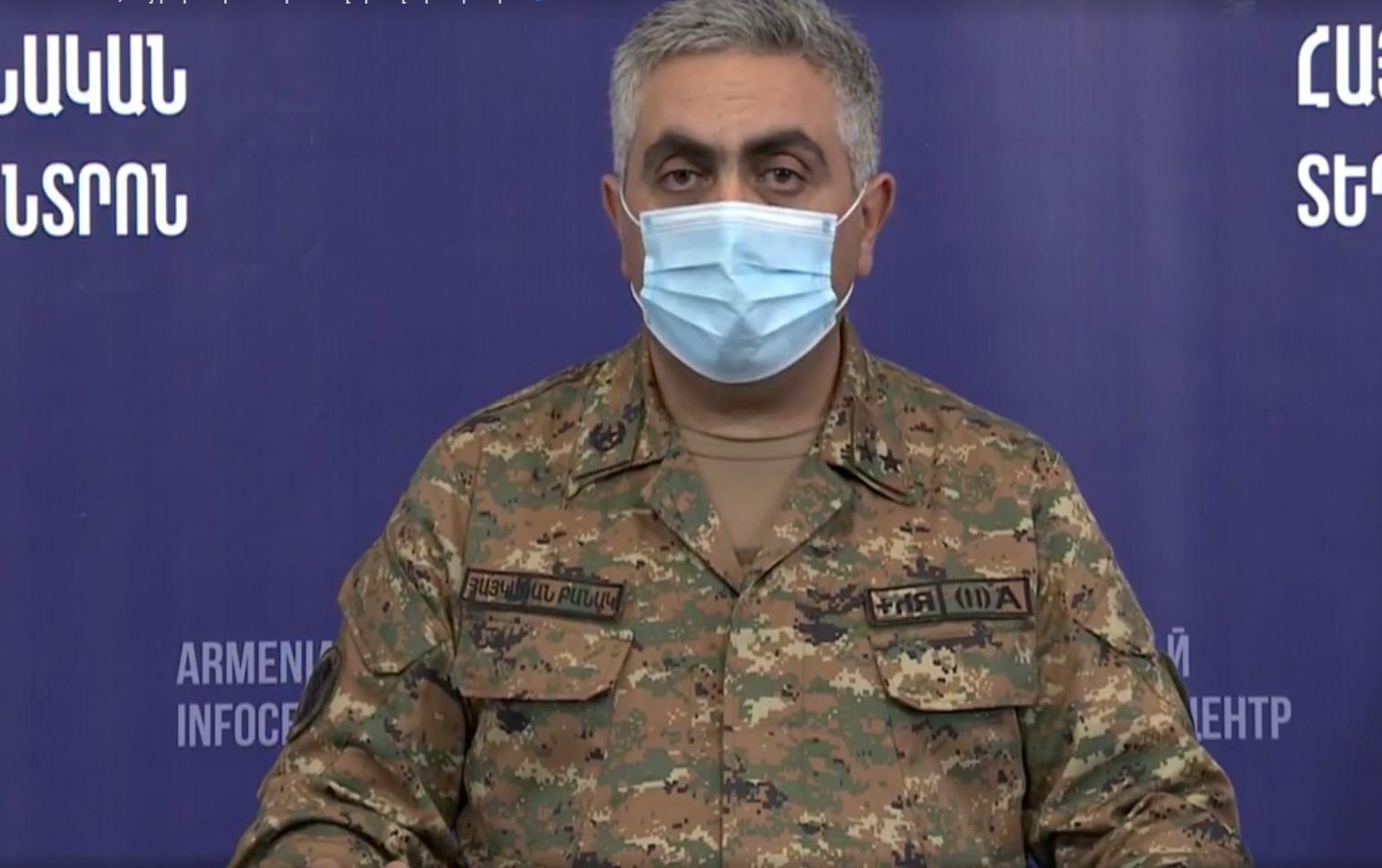 Armenian Defense Ministry Rep: Azerbaijani Shelling Intensive Today
Armenian Minister of Defense representative Artsrun Hovhannisyan reported today that fighting continues along the entire Artsakh-Azerbaijani border with varying intensity.
He said that the fighting is mostly prevalent along the northern and southern sections of the border.
Hovhannisyan made the comments at a press conference in Yereva,
"Azerbaijan has launched new attacks using large amounts of artillery, which Armenian forces have successfully repelled, causing significant losses to the enemy," he said.
Hovhannisyan emphasized that minutes ago the Artsakh Ministry of Defense released a video, showing how Armenian forces have repulsed a large-scale Azerbaijani offensive operation in the southern direction of the border.
Hovhannisyan says Azerbaijan lost 10-11 armored vehicles, mainly tanks and that its military units have retreated to their original positions.
Hovhannisyan reported that Azerbaijani artillery shelling was widespread, targeting Armenian settlements in the northern part of Artsakh, especially the town of Martakert.
He said that media representatives also came under fire in Martakert.
Hovhannisyan said that many of the wounded Armenian servicemen have minor injuries and returned to military service after receiving first aid.
At the moment there are 100-120 wounded Armenian servicemen, he said.
If you found a typo you can notify us by selecting the text area and pressing CTRL+Enter