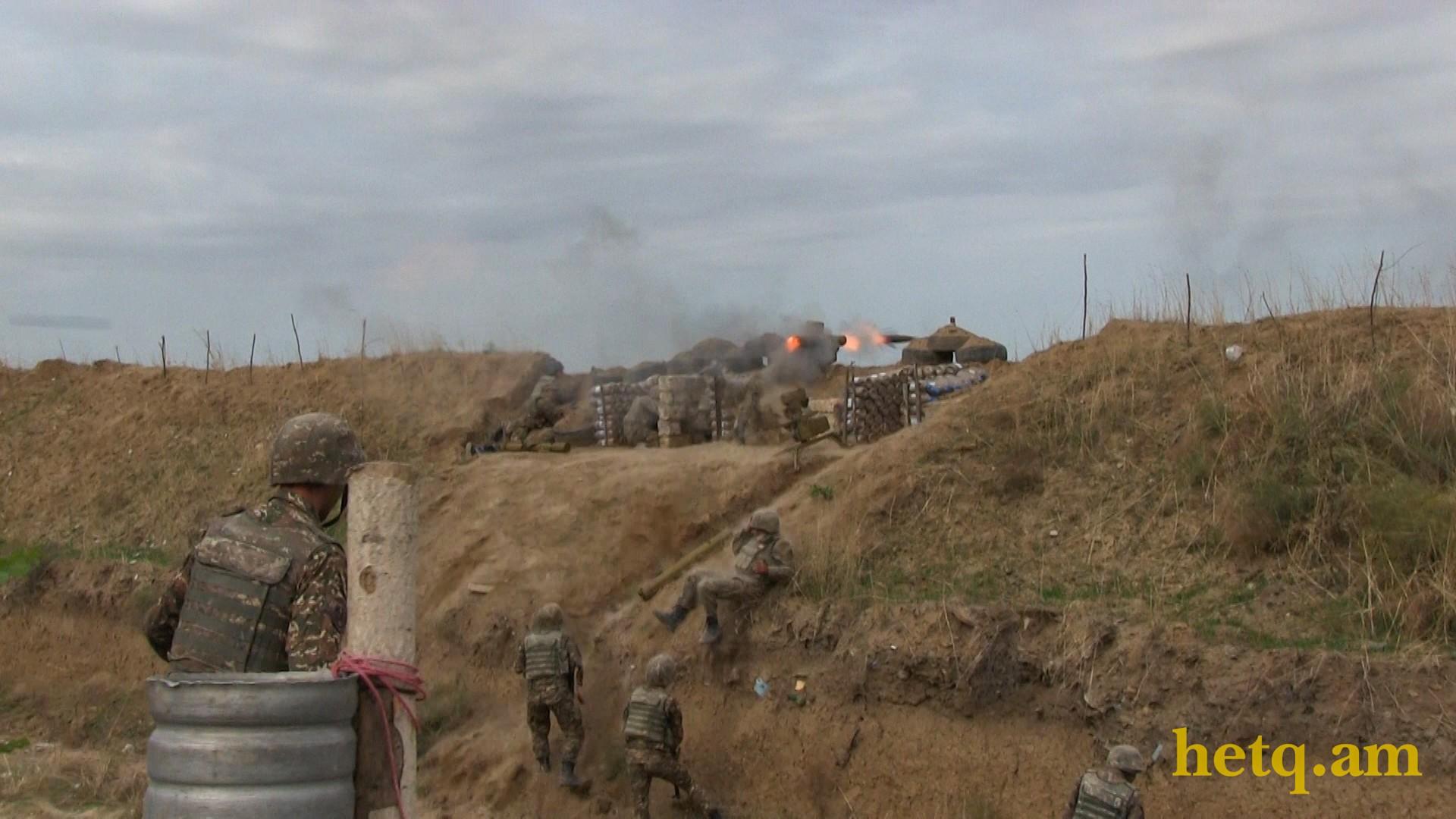 Artsakh Frontline Dispatch: September 28
Hetq Chief Editor Edik Baghdasayan writes from an undisclosed location along the Artsakh-Azerbaijan frontline.
The UAZ off-roader we're in suddenly is covered in a cloud of dust along the southeastern border.
Everything happens so fast that we do not have time to get acquainted with the soldiers.
We have been to this part of the border several times before, and it is obvious that the line of contact has moved.
In some places, Armenian forces have retreated, in some places they have moved forward.
At first, it is difficult to know where the enemy if firing from. The drone appears above us. The soldiers open a crossfire. The drone bends to one side, a few minutes later it reappears above our heads, and intense shelling begins.
At first the grenade launchers explode near the positions, then their cannons start, then the tanks, the fire slowly approaches.
Two people from the volunteer detachment were wounded in a neighboring position. It is obvious that the place is burned and needs to be moved. A transfer order is issued. The soldiers are positioned in another area under the shelling.
In April 2016, the Azerbaijani military wanted to remove the bodies of its soldiers from the battlefield at all costs. Now they do not seem to want to carry the bodies of their soldiers.
The hit tank was on fire and no one was approaching the tank. There were several tanks and an armored vehicle nearby. Ilham Aliyev's main goal is to tear something apart in this war, otherwise he will not be able to get out from under so many losses.
The war is unfolding with unpredictable consequences. It is impossible to predict what Azerbaijan's next step will be. There are still unused weapons in its arsenal. The Armenian Armed Forces also have such weapons.
Video by Hakob Poghosyan
Editing by Saro Baghdasaryan
If you found a typo you can notify us by selecting the text area and pressing CTRL+Enter