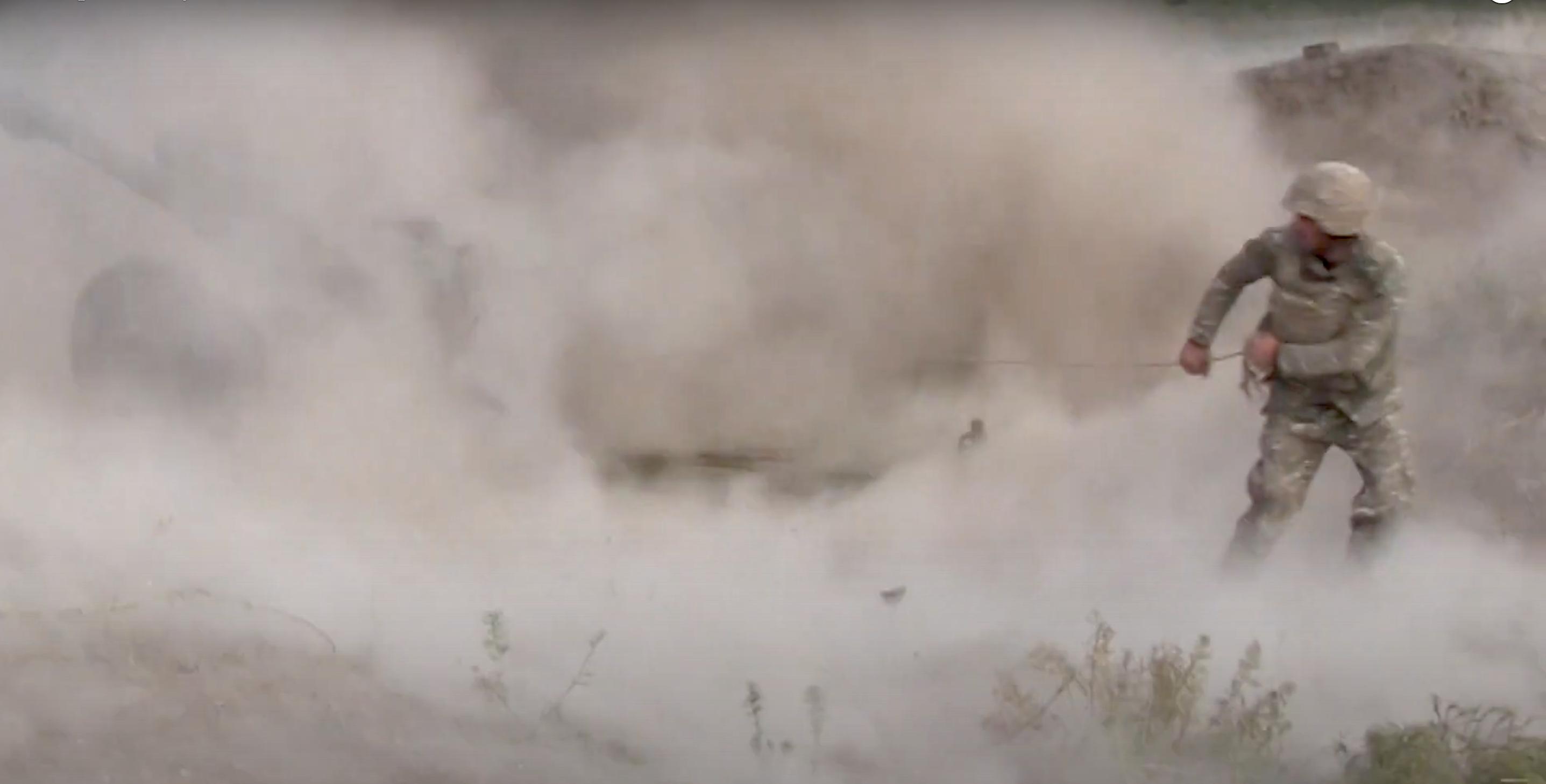 Artsakh Frontline: Armenian Artillery Unit Hits 18 Targets
The Armenian artillery battery hit eighteen targets the day before.
The sound of shelling could be heard as the battery was being moved to a new location.
The soldiers used the break in the action to describe what they hit during the past three days: military vehicles, artillery batteries, grenade launcher installations, enemy positions.
They haven't shot the guns today. They're waiting for an order. We talk about the daily routine with the guys. A few minutes later the commander gives the order to take cover. "A drone is flying, go into hiding," says one of the guys. Shots are heard. Ten minutes later we get a report that the danger has passed. The drone was shot down.
The guys barely leave their shelter when an order is received to prepare to fire. The guns start working.
After a few volleys, they're ordered to take cover again. Everyone goes into hiding. This is how the day goes. Fire, then take cover. During one of the breaks, we say goodbye. They tell us to be careful. "Be careful" has become the most common expression in Artsakh today.
If you found a typo you can notify us by selecting the text area and pressing CTRL+Enter