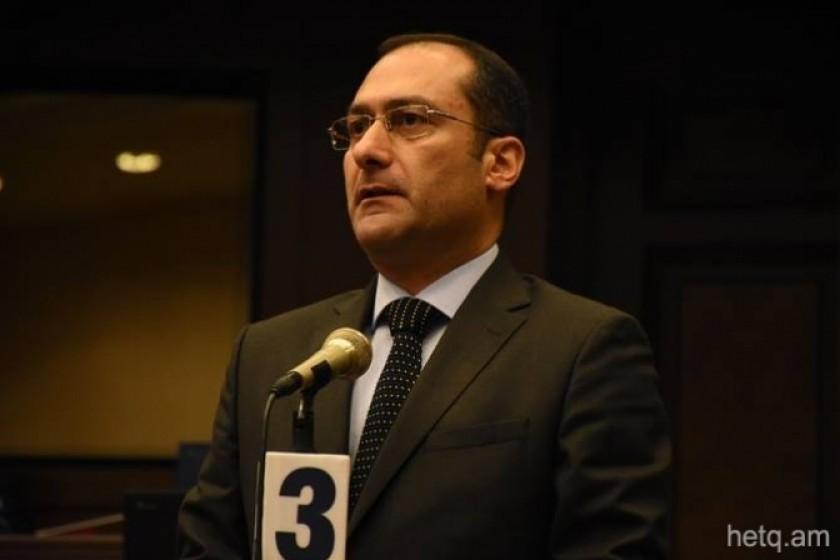 Parent of Captive Armenian Serviceman Was Working Overseas When News Relayed
Human rights activist Artak Zeynalyan, in a FB post today, wrote that two servicemen of the Armenian Armed Forces, Areg Sargsyan and Narek Amirjanyan, had been taken prisoner by Azerbaijani forces.
Zeynalyan and other lawyers have applied on behalf of the families of the captives to the European Court of Human Rights (ECHR).
In a conversation with Hetq, Artak Zeynalyan provided some details about the application.
Mr. Zeynalyan, how did Areg Sargsyan and Narek Amirjanyan's parents find out about their sons being taken prisoner?
One of the parents was working abroad and was told that information to this effect was on the internet. Later, the military commissariats officially informed the parents, presented them with videos, and the parents identified their sons.
According to the UN Convention on the Treatment of Prisoners of War, "an impartial humanitarian organization, such as the International Committee of the Red Cross, can offer its services to the parties to the conflict." Do you know if the International Committee of the Red Cross is currently informed about the status of Sargsyan and Amirjanyan?
No, I do not know.
Is it known under what conditions they were taken captive?
At this moment, such information isn't available.
A group of lawyers has submitted an application to the European Court demanding an urgent measure against Azerbaijan. Why is it necessary to apply to the ECHR at this moment? Is it conditioned by the non-observance of the humanitarian ceasefire regime between Armenia and Azerbaijan since October 10. What has occurred to prevent an exchange of prisoners?
The application began to be written before the signing of the humanitarian ceasefire agreement. We waited for a day to see what was going on. When we saw that it was not being processed, we changed the application and submitted it to the European Court.
The European Court of Human Rights (ECHR) has already demanded information from the Azerbaijani government about the conditions of detention of two captured servicemen, medical examinations, their health condition, as well as the possibility of their exchange. Is there a deadline for resolving the application for an interim measure?
No, it is conditioned by the circumstances of a specific case The Court, according to its provisions, makes a decision.
The deadline for Azerbaijan to answer the questions asked by the ECHR is October 22. If Azerbaijan does not answer the ECHR questions before then, what is the next likely step?
The European Court must already make a decision. At the moment, the proceedings are suspended ․ Questions were asked. The proceedings should be reopened in the future, and if the judicial act is not enforced, it should be transferred to the proceedings of the Committee of Ministers of the Council of Europe, under whose supervision it should be conducted.
If you found a typo you can notify us by selecting the text area and pressing CTRL+Enter