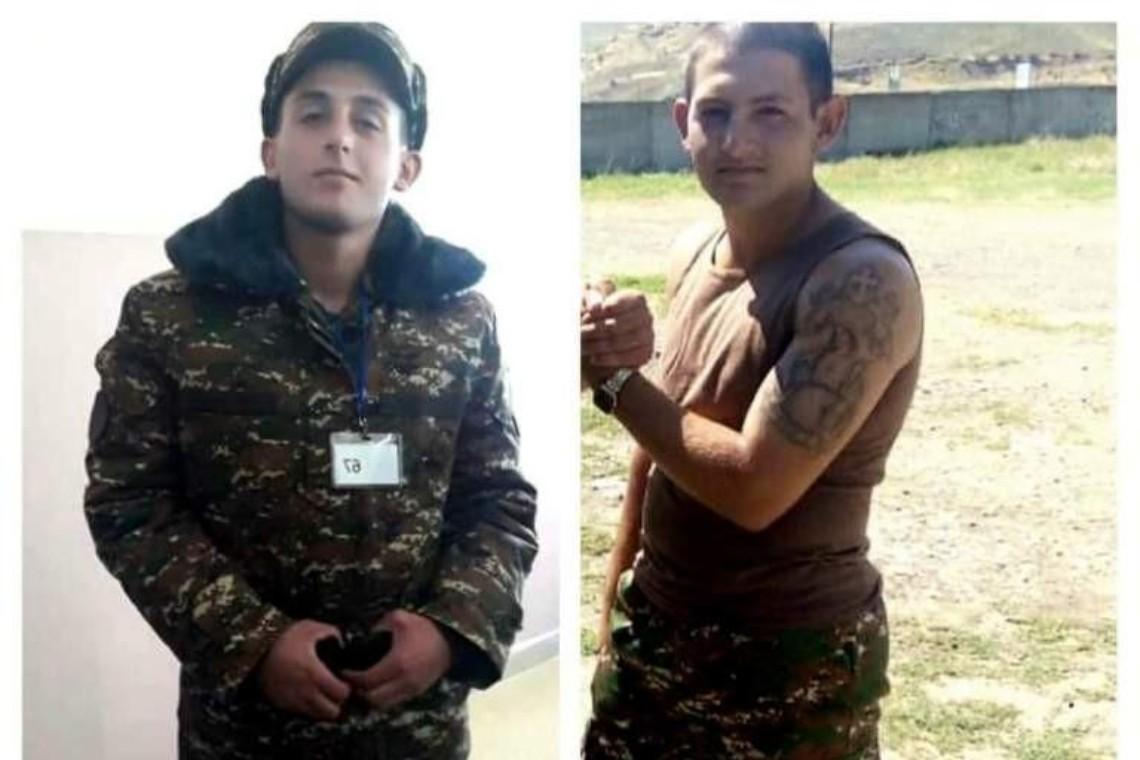 Bambakashat Mother Proud of Son's Combat Medal: "Both my boys are brave"
Shoghik Harutyunyan is arranging grapes in cardboard boxes sitting in the yard.
The family is preparing for winter. Mrs. Harutyunyan's two sons are conscript soldiers.
Her eldest son, Razmik, has been in the army for two years. He was drafted into the army under the "I am" program. He will have to serve for another year. The youngest son, Artyom, has just been drafted. The family of three lives in Bambakashat, a community in Armenia's Armavir Province.
Mrs. Harutyunyan learnt yesterday, by chance, that 20-year-old Razmik Madatyan, has been awarded the "Combat Service" medal for his direct involvement in capturing Azerbaijani army positions and destroying large numbers of enemy troops, weapons and armaments.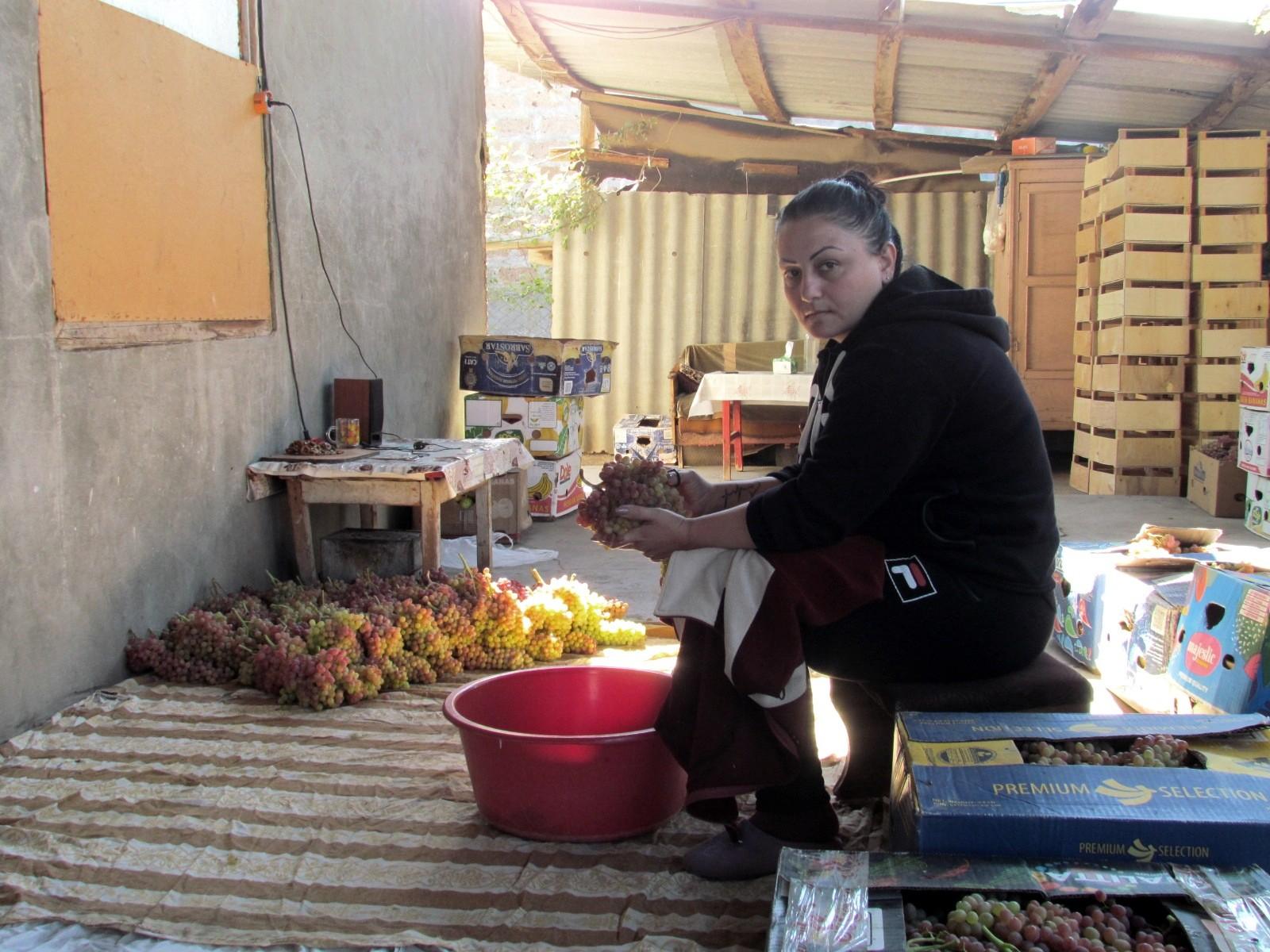 "Yesterday afternoon, Razmik's aunt called and asked if I had seen my son's name on the list of medal winners. I always had the phone with me, but yesterday, I didn't use the phone for quite a long time. I was momentarily frightened, but I picked up the phone and did a search. I saw the name and the photo. That's how I found out that he received a medal," says Mrs. Harutyunyan.
She last spoke to her eldest son about ten days ago. Razmik had called his mom and said that she has a hero son. The mother was scared and asked what her son had done. Razmik refused to talk about it over the phone.
"I asked, 'Raz, what did you do? Tell me the truth.' I thought something had happened to him. He said, 'No, dear mother, nothing happened to me.' I cried, but I restrained myself. I only advised him to think carefully before doing anything," says Mrs. Harutyunyan.
Mrs. Harutyunyan had learnt that her son Razmik, in addition to taking a direct part in capturing Azerbaijan military positions, inflicted losses to Azerbaijani military equipment and manpower. Razmik and his fellow soldiers also captured Azerbaijani weapons.
Razmik's brother, Artyom, learned about his brother's deeds from his mother. He did not believe the story at first. He joked that he should have won the medal, but his older brother was ahead of him.
"Artyom calls once a day. We exchange a few words and then he turns the phone off. Yesterday, when he heard the news about his brother's medal, he called three times. Both are brave, that's why their military service is effortless," says Mrs. Harutyunyan.
She says the boys exhibited no special love for the military, but both studied at the Tigran Metz Special Military School in Armavir.
"Truly, I am incredibly pleased and thankful to God that I have such a child. I am proud of him, but I do not want to see a medal or a title. I just want to see him return home safe and sound, to hear his voice every day," says Mrs. Harutyunyan.
Her phone has been ringing constantly since yesterday. Everyone's calling to congratulate her. But Mrs. Harutyunyan is waiting for one special call. She's sure that Razmik is fine, but she misses his voice very much and wants to hear at least one word from him by phone.
Speaking about her eldest son's dreams, Mrs. Harutyunyan says that Razmik's primary goal is to get a house for the family. She and her two sons used to live in a rented place and now live in their maternal grandfather's house in Bambakashat.
"Before the war started, he used to call and ask where I would like to buy a house, in the village or in the city of Armavir, after his discharge. He then decided to earn some money to buy a better house. His primary goal is to buy a house," said Mrs. Harutyunyan.
Razmik is much loved in the village. He is outgoing and is respectful of his elders. That's why everyone in the community is looking forward to his return.
Top photo (from left): Razmik and Artyom
If you found a typo you can notify us by selecting the text area and pressing CTRL+Enter