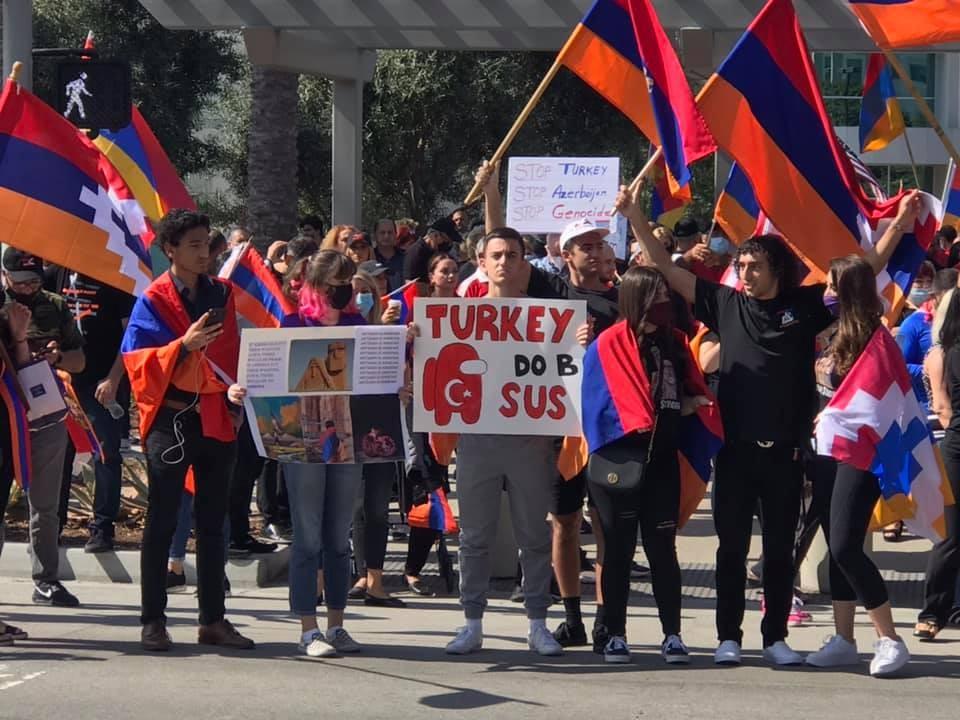 Armenian Activists in U.S. Target Companies Supplying Military Arms/Technology to Turkey
A group of American-Armenian activists staged a protest near the Carlsbad, California corporate headquarters of ViaSat yesterday, demanding that the company stop the sale of satellite communication equipment to Turkey.
In 2006, ViaSat was selected as the MIDS (Multifunctional Information Distribution System) tactical network terminal supplier for the Turkish Air Force.
In 2015, Via Sat signed a memorandum of understanding (MoU) with the Turkey-based Aydin Yazilim ve Elektronik San (Ayesas) company to develop military TDL (tactical data link) products and services.
The Turkish army now uses ViaSat products and communication technologies for Turkish Bayraktar TB2 and Anka-S combat drones.
The protesters voiced their ire that ViaSat products are being employed by the Azerbaijani military against Artsakh.
Discussions between the protesters and a company representative resulted in ViaSat announcing that it intends to suspend supplies to Turkey and will soon write to US government agencies, demanding an investigation as to how Turkey is using its technologies.
According to protest organizers, the ViaSat official expressed his condolences to the families of all the victims, condemned the use of weapons against the civilian population, insisting that the company was not aware that its products were used against civilians and to bomb hospitals.
"I am grateful for this peaceful demonstration. I hope that your voices will be heard and this terrorism, this genocide will stop. God bless you, my heart, my prayers are with you," ViaSat President Ken Peterman told protest organizers.
"ViaSat" will make an official announcement in the coming days.
Armenian activists also staged a protest outside the Lockheed Martin branch office in Louisville, Colorado.
Their demand was the same: to cancel military contracts with Turkey and to stop the supply of military technologies to Turkey.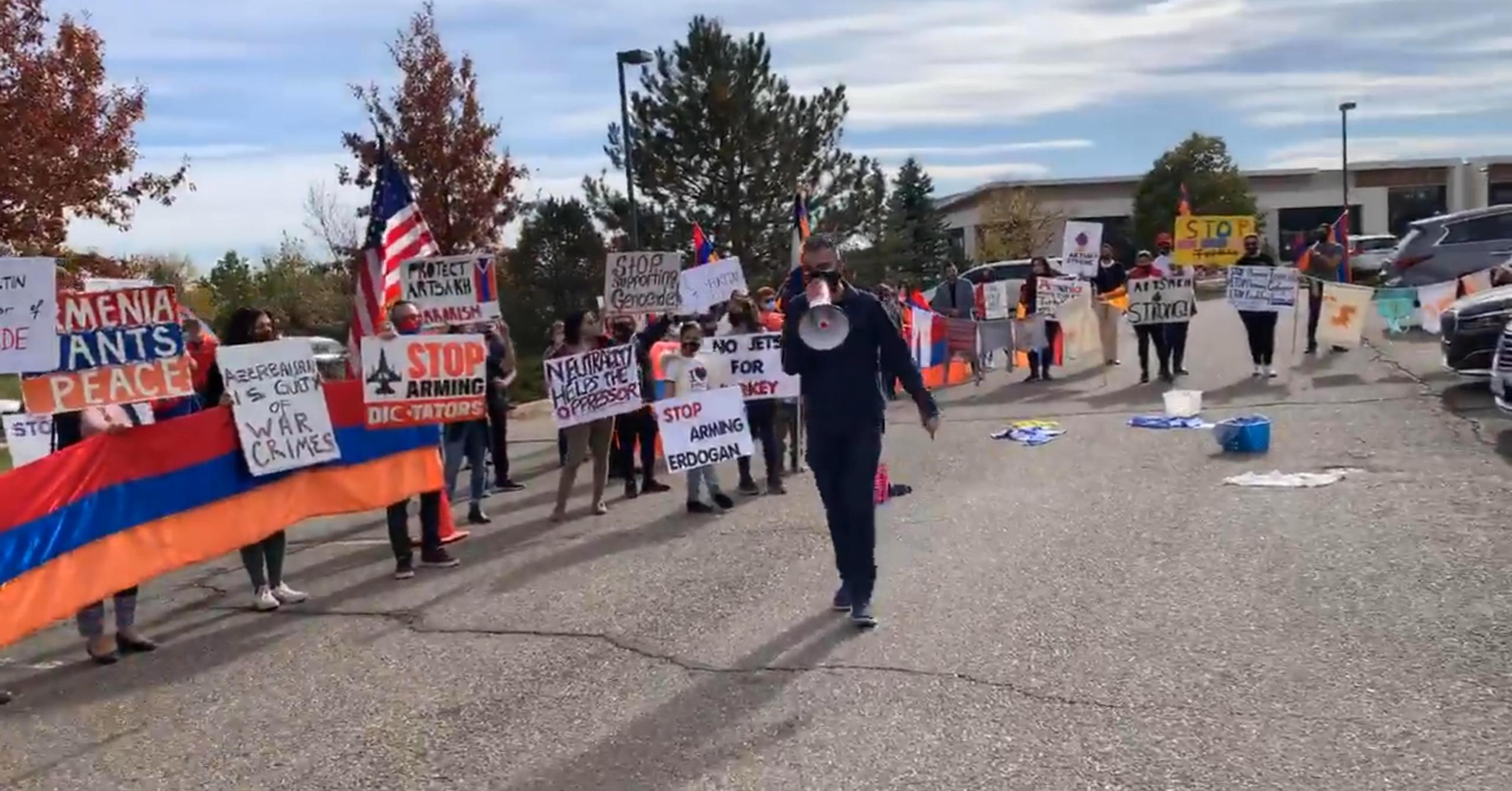 PHOTO Protest outside Lockheed Martin branch office (Louisville, CO)
Lockheed Martin, together with Turkish Aircraft Industries (TAI), produces F-16 fighters for the Turkish Air Force. The company also produces target detection and identification systems for F-16 fighter jets, as well as Hellfire II missiles used for S-70B Seahawk aircraft.
"We hope that the company will make a positive statement, it will show that they stand by us, they are against the bombing of the civilian population," said Louisville protester Tigran Muradyan
The protesters hung bloody clothes on ropes outside the Lockheed Martin building to represent the war crimes and violence against the civilian population of Artsakh.
Unlike ViaSat, no representative from Lockheed Martin met with the protesters. The company has not yet made an official statement or position.
It should be noted that American-Armenian protests have resulted in the law firm DLA Piper and the lobbyists The Livingston Group from dropping Azerbaijan as a client.
If you found a typo you can notify us by selecting the text area and pressing CTRL+Enter