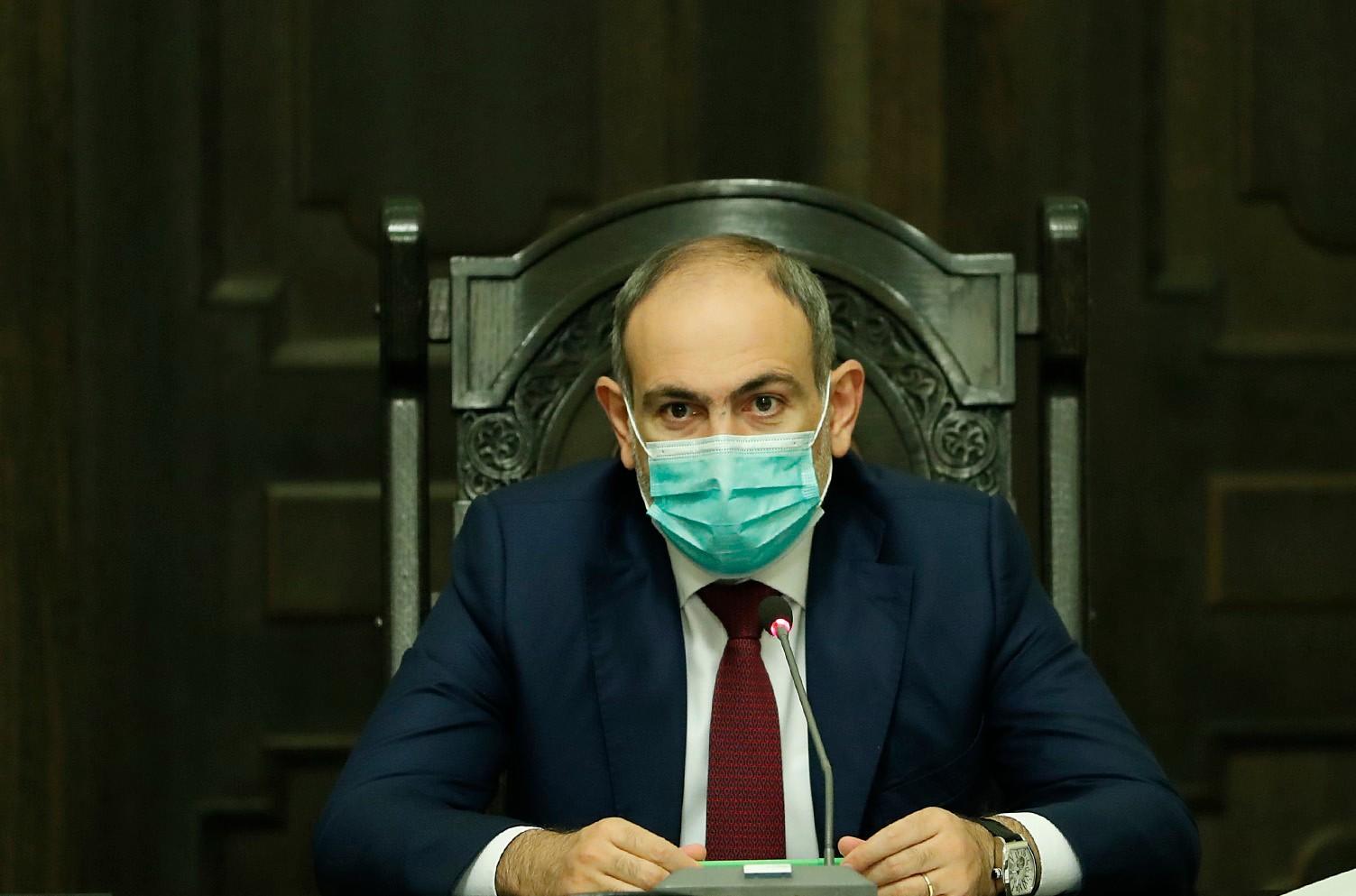 Pashinyan Makes Urgent Plea: "Fate of the Armenian People Being Decided"
Armenian Prime Minister Nikol; Pashinyan today said that if the leaders of the OSCE Minsk Group Co-Chair countries fail to promote a peaceful settlement of the Nagorno-Karabakh conflict Armenia and the region will find itself in a completely different situation.
Pashinyan made the remarks in a live Facebook about today's failed ceasefire.
Azerbaijan, according to Pashinyan, does not want the settlement of the Karabakh issue, but its capitulation.
Pashinyan said that the Armenian people are ready for painful compromises, but never for total capitulation.
Pashinyan said the Armenian people worldwide must gather the necessary resources to make sure that Azerbaijan's demand is not the capitulation of Artsakh, but a compromise.
"It is a very crucial moment, and none of us can dare hope that there will be forces in Armenia, in the Diaspora, that will solve this issue," Pashinyan said, adding that all Armenians must be as dedicated to the struggle as the soldiers on the frontline.
He confessed that some Armenian soldiers are fleeing the fighting and must be subjected to public reprimand.
Pashinyan said all able-bodied men should be lining up for conscription and military training in order to carry out any order given them. He said the fate of the Armenian people is being decided as we speak.
Photo by government press service
If you found a typo you can notify us by selecting the text area and pressing CTRL+Enter