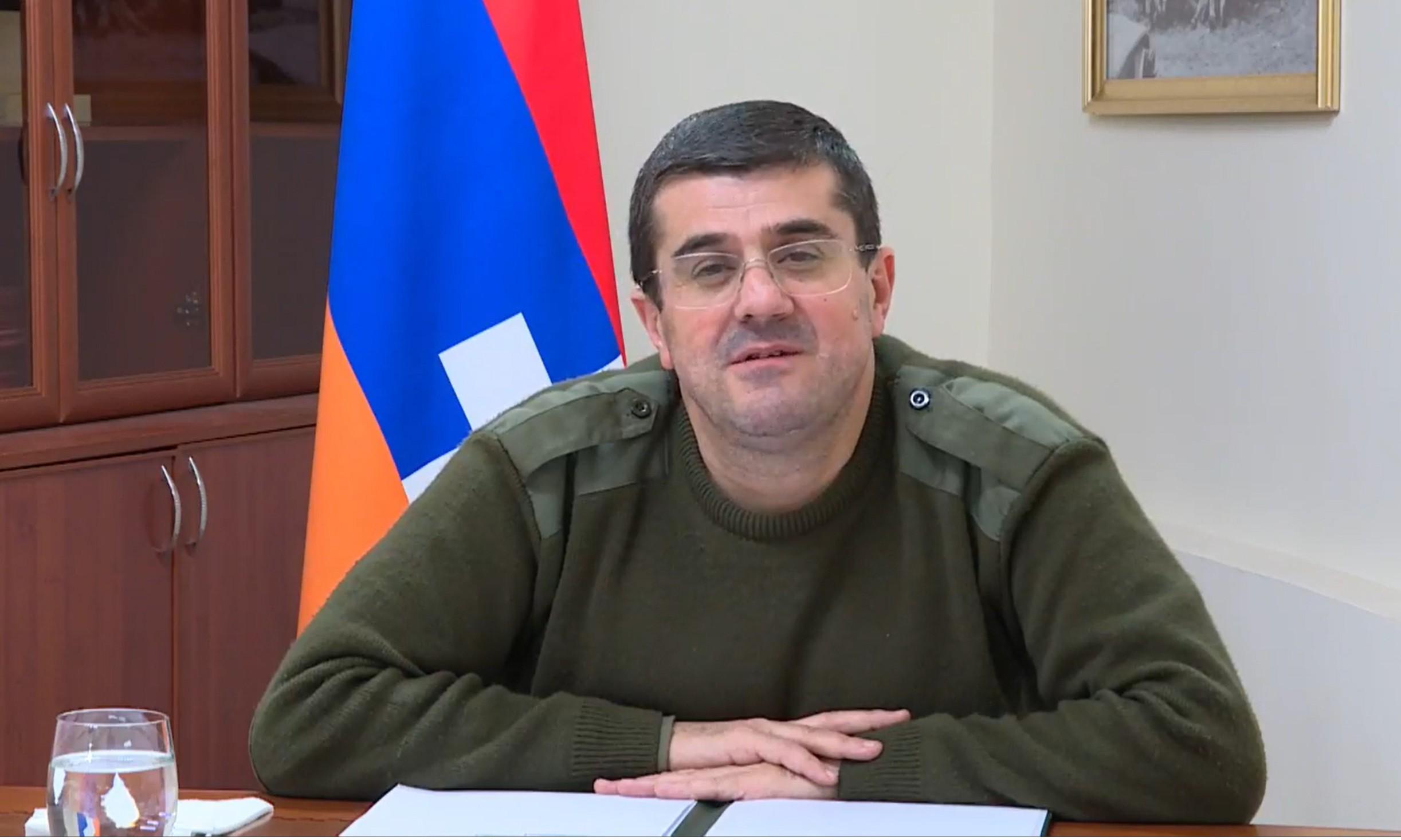 Artsakh President: "We had no option but to give lands to end war"
Artsakh President Arayik Harutyunyan, in a public address today, announced that they had no other choice but to agree to hand over lands to Azerbaijan in exchange for ending the war.
Explaining the decision, Harutyunyan said that after 43 days of fighting, the country's armed forces had lost the regions of Fizuli, Jabrail, Kubatlu, Zangelan, the main part of the Hadrut region, Martuni, certain parts of the Askeran region, and the city of Shushi.
The war had reached the outskirts of Stepanakert. Had the fighting continued at the same pace, they would have lost the whole of Artsakh in a matter of days, leaving many victims.
"If we lost Stepanakert, what would have happened to the soldiers on the front lines of Askeran and Martuni regions?" They could have been surrounded, cut off," said Harutyunyan.
As to why Armenian forces failed, Harutyunyan said all will be held accountable, especially those who have been in power for the last ten years.
He said the morale of the troops was extremely bad. Many were sick with the coronavirus, hemorrhoids and dysentery. There was no opportunity to rotate the soldiers and treat the sick. Nevertheless, the armed forces were able to resist for 43 days.
"We have lost control of Shushi on November 5, and complete control on November 7. We did not want to believe that we were losing the homeland completely. We did not want to believe that it was impossible to fight with the existing resources and human equipment that existed," said the Artsakh President.
Harutyunyan is now holding consultations with the political and parliamentary forces of Artsakh to unite the citizenry and prevent a civil war.
If you found a typo you can notify us by selecting the text area and pressing CTRL+Enter