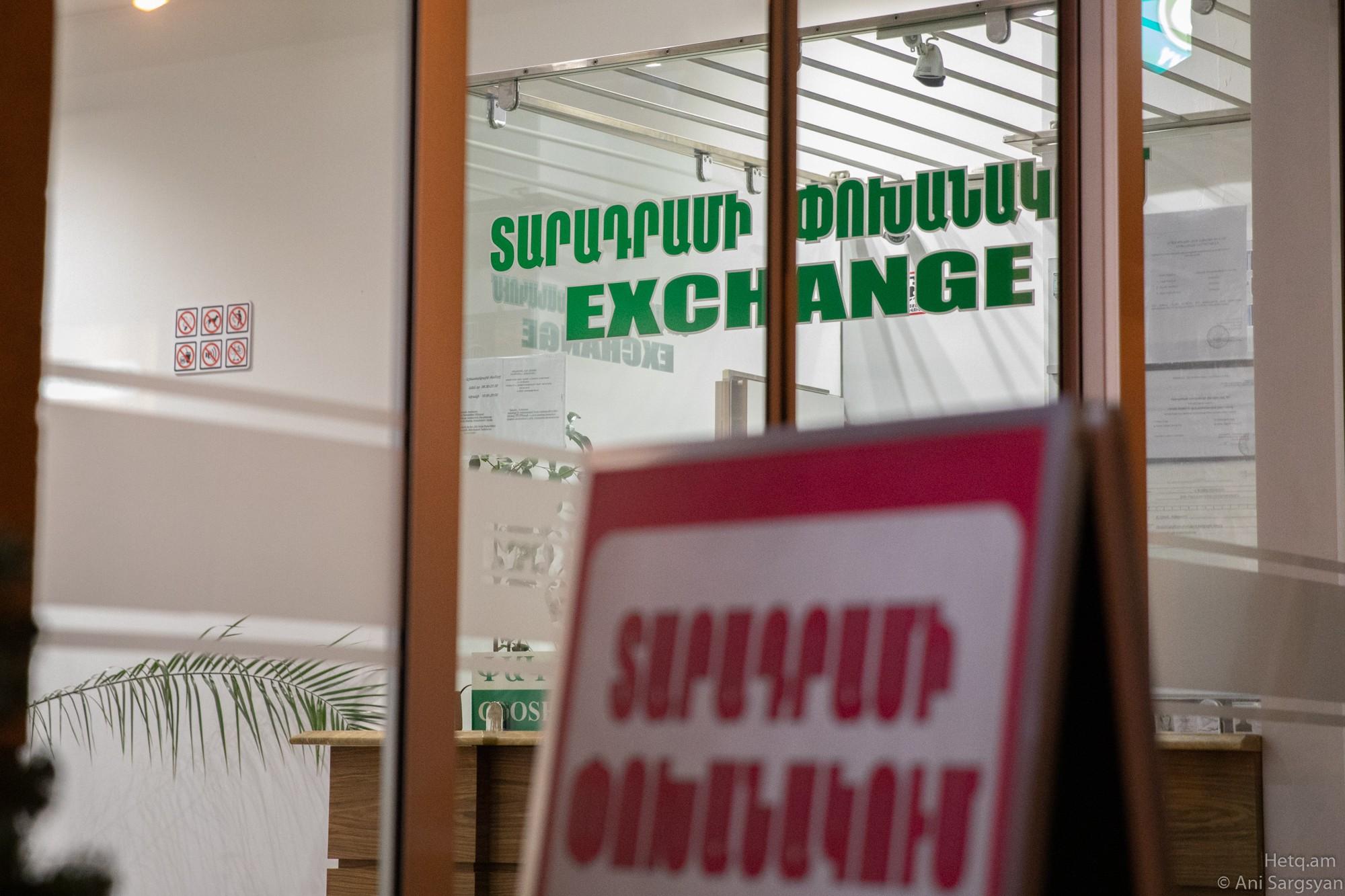 Armenian Dram Continues to Depreciate Against U.S. Dollar
The Armenian dram continues its downward spiral relative to the US dollar.
This trend is especially troubling for those in Armenia, individuals and business alike, who must convert their drams into dollars to conduct business and other dealings.
Armenia's Central Bank, however, says such depreciation is normal and that it will not intervene in the foreign exchange market now. It will take steps when it sees inflation risks.
According to the exchange rates published by the Central Bank, today (November 20) the average exchange rate of 1 US dollar was 503.22 drams, which increased by 2.4 drams when compared to the previous day.
According to the rate.am website, the dollar was sold for 509-511 drams and purchased for 501-503 drams at exchange offices today, between 15:00 and 16:00.
The dram's depreciation vis-à-vis the dollar began on September 29, two days after Azerbaijan attacked Artsakh.
The unstable situation and uncertainties in the country have affected the exchange rate market, leading to an increase in demand for the dollar and an increase in prices.
In response to Hetq's inquiry whether it sees any risks that may arise as a result of the dram's devaluation, the Central Bank said that it does not see any significant risks at the moment.
"The Central Bank of Armenia always follows macroeconomic developments in Armenia, including the dram exchange rate. Low, stable and manageable inflation continues to be registered in Armenia."
At the same time, the Central Bank emphasizes that in case of such risks, they are ready to respond with all the resources at its disposal.
If you found a typo you can notify us by selecting the text area and pressing CTRL+Enter