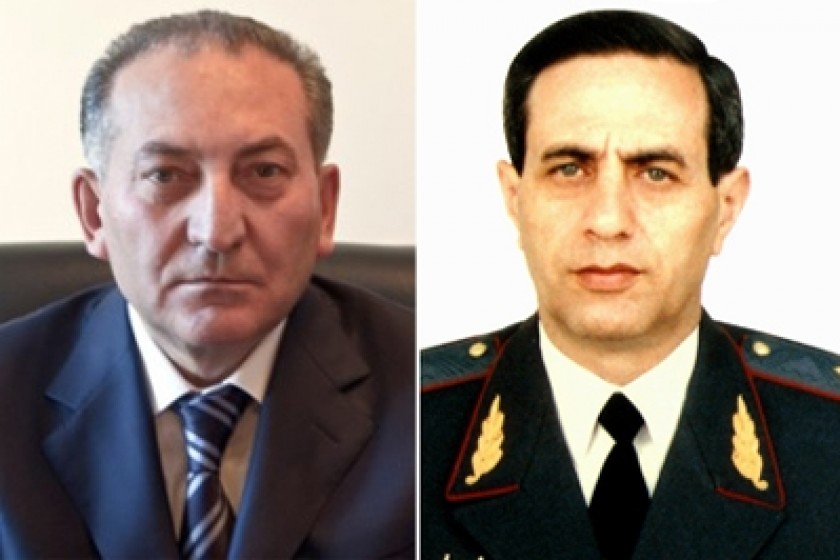 Missing $10,000: Will the Guilty Cops Be Criminally Charged?
After Hetq broke the story about the $10,000 that went missing after being seized by Armenian police investigators from some Italian swindlers, RA Police Chief Vladimir Gasparyan instructed an internal investigation of the matter.
Many top law enforcement officials knew about the missing money - RA Deputy Police Chief Gagik Hambardzumyan, Artur Mehrabyan, Chief of the Arabkir Police, and Artzrun Arakelyan, Chief Investigator at the Arabkir Police Department.
Then there are the three investigators that had been assigned to the case - Sergei Varantsovyan, Mikayel Mikayelyan and Paruyr Badalyan.
We also can't leave out the presiding judge for the court session, Armen Khachatryan, and Khachatur Baghdasaryan, the prosecuting attorney.
Our police source told us that Gagik Hambardzumyan, who also heads the Department of Investigations, got personally involved after the Hetq article and requested that top cop Gasbaryan back an investigation with the full weight of the police force.
All three investigators naturally denied taking any money and signed affidavits to that effect in the presence of Artzrun Arakelyan.
Gagik Hambardzumyan also told Vladimir Gasbaryan that this was the first such incident at the Arabkir Department of Investigations.
However, Gasbaryan had already been apprised about the missing money, ordering that the internal examination proceed.
Hetq is still waiting for the outcome. In the meantime, we will sit on the information in our possession.
It's hard to predict whether criminal charges be brought against any of the above officials.
Perhaps, the police are still looking for a convenient scapegoat.
If you found a typo you can notify us by selecting the text area and pressing CTRL+Enter