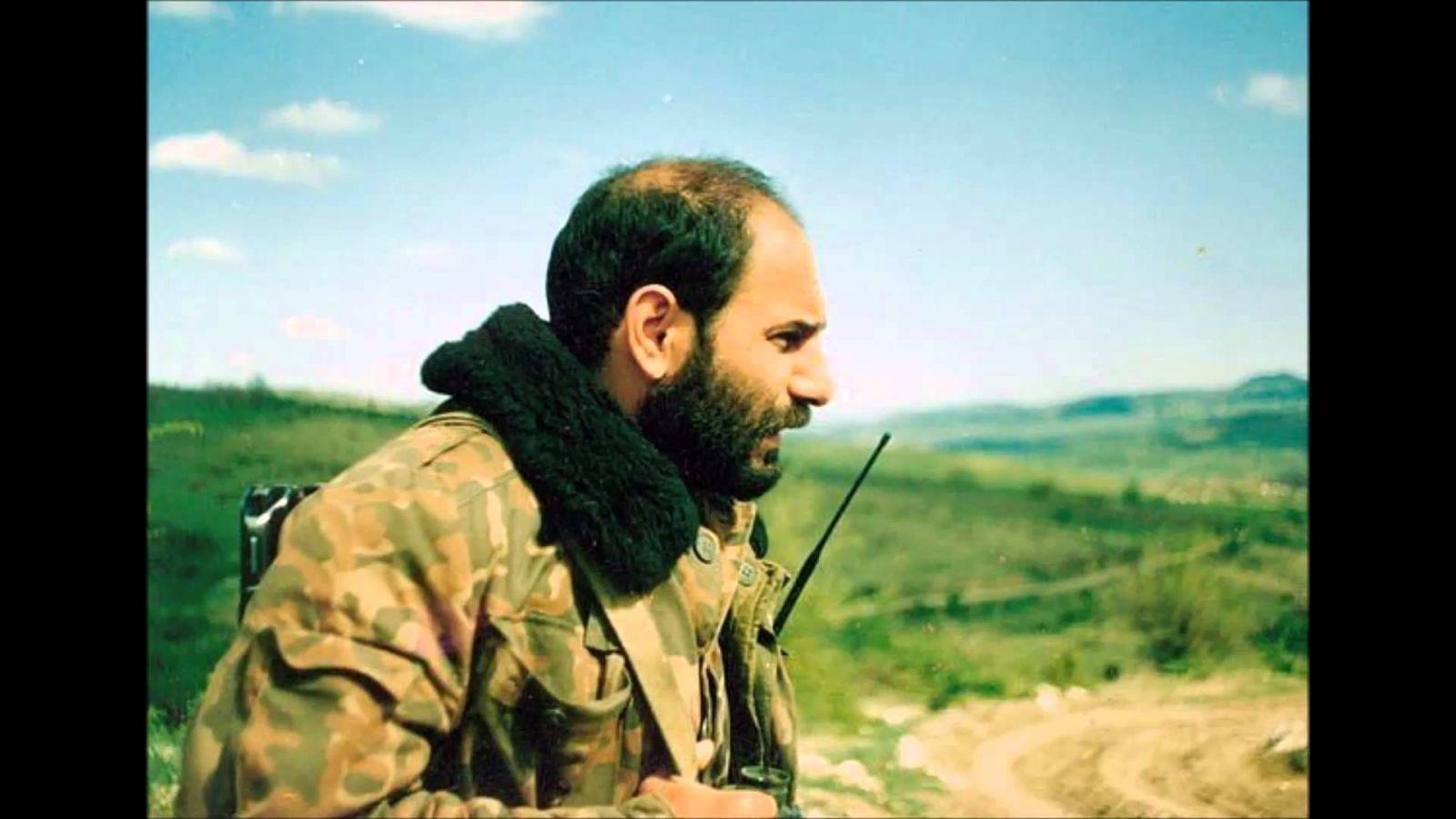 "It's Much More Important To Build Our Future Than To Dig Up Our Past"
By Seta Kabranian-Melkonian
What can be written about your birthday this year, Monte?
The fact that the date for vacating the region of Karvachar that you freed is changed to coincide with your birthday? The fact that Azeri individuals rejoice in this coincidence and call to "celebrate the evacuation of Karvachar." All the same, we should not remember you with that exodus.
In the summer of 1993, during a meeting with the US ambassador, Monte's father pointed to me and said, "I will not leave her alone here. She should spend the winter with our family."
On his first birthday after Monte's absence, our friends gathered in Martuni. I stared at a TV screen with my relatives in Chicago. In the video footage, the President of Artsakh announced, "Monte Melkonian is awarded the First Degree Combat Cross Order" and informed my friends that the medal will be handed to Seta when she returns. When I returned to Armenia in May 1994, one thing was clear to me. Important dates related to Monte, even the day of his departure, should not contain anything negative. Thus, each of Monte's birthdays became an occasion for good deeds that would make him happy.
In the following years, my close friends and I celebrated November 25 in different places. The birthday cake and gifts were taken to a boarding school for disabled children, a dormitory for elderly refugees, a school for the blind, an old dormitory for the homeless, and many other places. If it were not possible to organize an event, any act of kindness would have made Monte happy. Another habit I have adopted for the day is one of the things Monte loved most: to walk in nature and ponder. And this year, there is a lot to contemplate.
On 28 October 1988 you wrote to me: "I really love to work on archeological sites. The work is outside in the sun (not in a building), it's both physically hard work and mentally stimulating. That's exactly the kind of work I love, but I don't think I'll ever have the chance to do it again in my life. It doesn't matter because I love my present work too, and I realize it is much more important. Yes, it's much more important to build our future than to dig up our past. If we don't do this now then perhaps someday very little will remain of us other than archeological sites. No, that's not true. As long as we've got at least Soviet Armenia our collective national life will exist. Anyway, our struggle is what is most important today."
Monte, you do not want to know what our homeland is going through the last months. I look for a hidden message under every word you wrote. I search for a meaning behind every one of your photos. Numerous times people have asked me the same question: "What would Monte do?" How can I explain that Monte would never, ever lose his vigilance, would never underestimate his enemy, nor would he rely on the good will of the world, without doing serious work on our part, because he understood too well who we are dealing with.
On 9 October 1988, comparing the situation in Armenia with Iran, you wrote to me: "They knew one thing. The Shah had to leave and a new state was to be established. This was a very right demand, but alone it was not enough. Eventually the Shah left, but there was a politically unprepared and confused massive current that began to crush the truly revolutionary forces. And now it is clear that the new state has done much more harm to the people of Iran (as well as to other peoples in Afghanistan and Iraq) than that Fascist Shah. Why am I writing about this? Because I'm worried. I am concerned for our S. Armenia and for our people there. I know that they will not allow S. Armenia to be "independent" (even if the Armenian people really did take such an anti-Armenian step) which is very unrealistic, although it's already clear that the earlier clear-sightedness and seriousness have begun to give way to confusion, misperception and political immaturity. I'm worried because I have learned from experience that for every mistake there is a price to pay, and every mistake brings some damage. I do not want our people to take a step backward or harm themselves. They had started such a good movement ... it would be a pity if this movement is destroyed now. No, it is not acceptable! For the people of Artsakh (at least) we have no right to lose our seriousness. Beyond that, if this movement is carried out with political maturity, it will completely change our S. Armenia. This movement has opened the door to real progress. It is a turning point for the history of our people."
Yes, this difficult and dangerous time is also a turning point for our people. It is up to us to finally rise above the petty competition for thrones, to bring together the most intelligent and experienced professionals of our people and decide our future steps for leading the country with political maturity.
If you found a typo you can notify us by selecting the text area and pressing CTRL+Enter