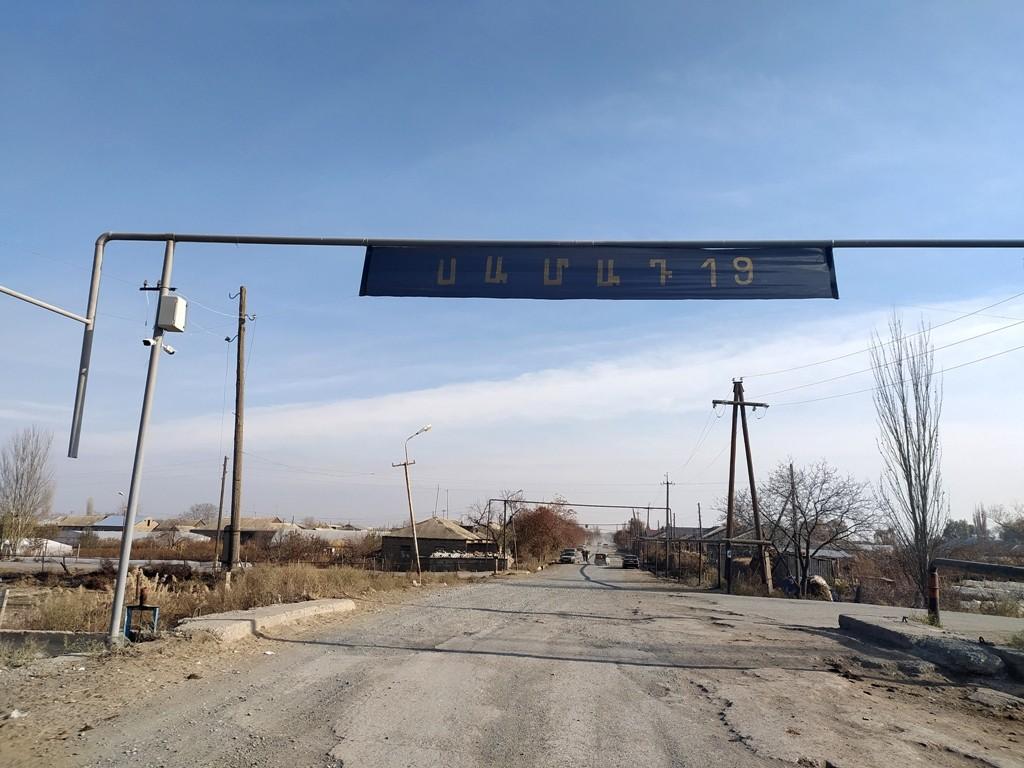 Armenia: Yezidi Family Mourns the Death of a Soldier Son
A ribbon with the words "Samad 19" in golden letters hangs at the entrance of Zartonk, a community in Armenia's Armavir province.
The banner hangs 100 meters away from Samad's house.
Samad, a Yezidi conscript, was seriously wounded during the recent war in Artsakh. The nineteen-year-old spent several days in hospital and died.
On November 26, Samad's house was crowded. While Armenians visit the graves of the recently departed on Saturdays, Yezidis visit the graves on Thursdays.
Samad's father, Mamad Sloyan, says that his son was drafted into the army in July 2019. in July. He first served in Armenia and was later sent to Artsakh after studying air defense operations.
Samad was the third child in the family. He has two older sisters and a younger brother.
Mr. Sloyan finds it difficult to talk about his son, arguing it wouldn't be appropriate to praise Samad given the circumstances.
"He was a nineteen-year-old child. What can I say? He aspired to everything. He wanted to be good. I will only say that he was more mature than his age, both in body and mind. He did not use his strength and physique. He was not pretentious. That's why he was loved by all," says Mr. Sloyan.
Nina Sloyan, Samad's mother, will always remember her son with a smile on his face. Mrs. Sloyan said that she was the calmest in the house. It never occurred to her that her son might not be there one day, that he'd never call and say, "Mom, everything will be fine."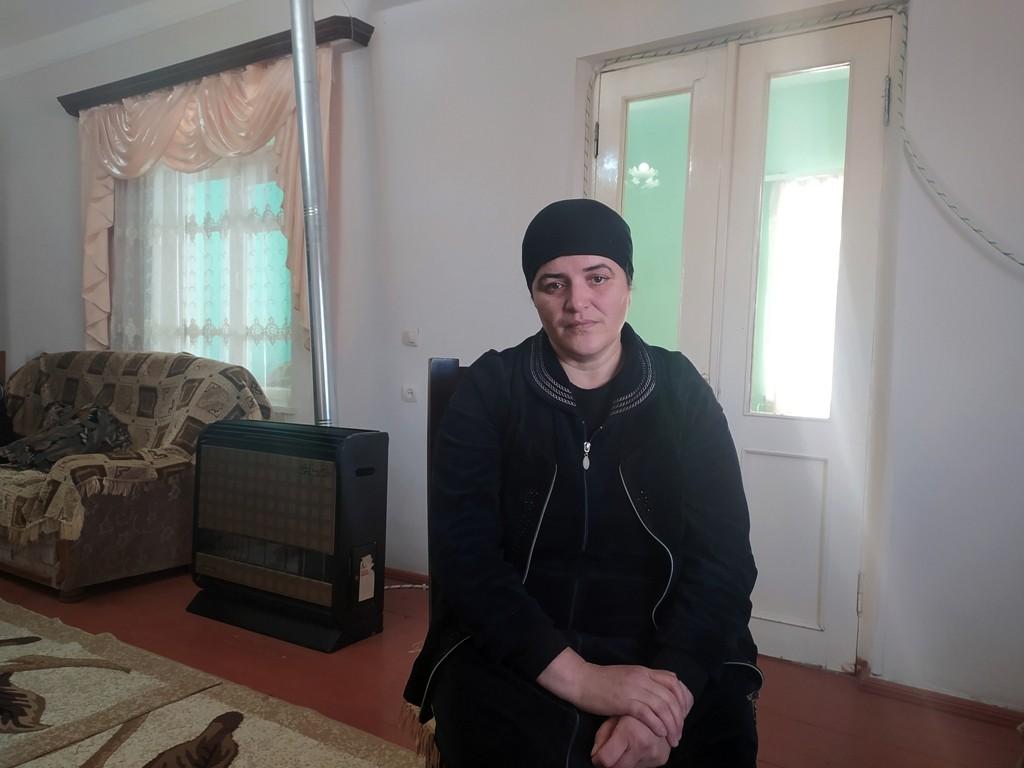 "My son was very strong, as if he had gathered his strength for the war," says Mrs. Sloyan.
She says that Samad died on November 6, three days before her forty-third birthday. While in hospital, Samad asked his brother to buy flowers for their mom.
"I will carry that grief to the end of my life. My son had a girlfriend, but he didn't have the time to do anything," said Mrs. Sloyan.
Mr. Sloyan says that Samad called him regularly during the war, but was tight-lipped, always saying, "Don't worry. I'm fine."
On October 23, Samad called his father informing him that his unit would be sent somewhere else and that he might not be able to call for several days. Yerevan's Erebuni Medical Center called the following day, saying that Samad had been seriously injured.
Mr. Sloyan still does not know the exact cause of the explosion that injured his son. All he knows is that according to Samad's war buddies the explosion occurred in Jabrayil. Samad's right leg was amputated on the battlefield and his left was amputated in hospital.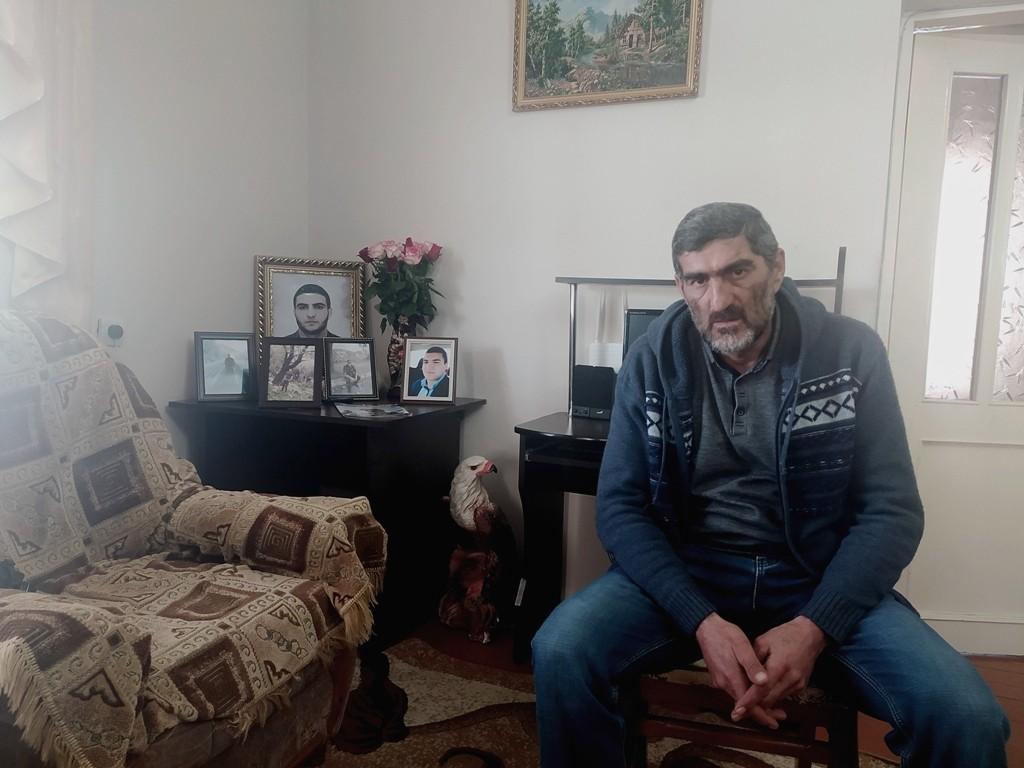 The father says the family threw a party when Samad left for the army. They never thought war would break out.
Samad was an athlete. He trained at the Armfighting School. He was robust in appearance and looked older than his peers. That's why the hospital filled registered him as an "unknown 30-year-old soldier".
"Given his strength and physique, I wasn't afraid that he'd find military service difficult. But who would have thought that such a war would start? My sisters from Russia, my relatives, who called during the war, kept asking if Samad was phoning from the army. I thought they were crazy. How could my child not call the next day? But it turned out that he would never call again," says Mr. Sloyan.
The father never thought the war would end in defeat.
"Until the last day of the war, sitting in front of the TV, we followed intently to what was going to happen. Until the last minute, they assured us that we would win. We were happy, excited. But it turned out to be the complete opposite. I do not know for what reason. These children gave the most precious thing, their lives, for the homeland. They died for all of us, and now this situation has happened," says Mr. Sloyan.
Mr. Sloyan says it remains a mystery why those who were conscripted into the army were told to go home and wait for official word on what to do next.
He says that this conflicted with TV reports talking about the need for soldiers at the front.
Mr. Sloyan says that Samad's death has dealt a heavy blow to the family. Nevertheless, he does not regret that his son went off to fight.
"I do not regret it, because it was his duty, he had to do it, regardless of the situation. Two years ago, it was maybe your son or another boy that was protecting our family. Why shouldn't my son protect your family? Unfortunately, it was war with all its consequences," Mr. Sloyan says, swallowing tears of sadness.
If you found a typo you can notify us by selecting the text area and pressing CTRL+Enter