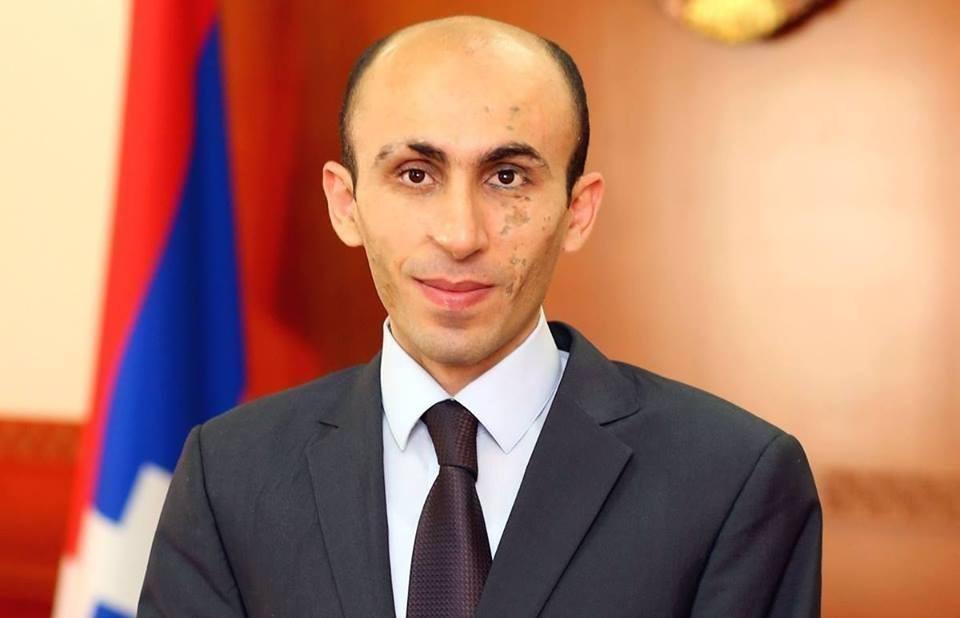 Artsakh Ombudman Accuses Azerbaijan of Non-Cooperation on Exchange of War Dead
Artsakh ombudsman Artak Beglaryan today accused Azerbaijan of refusing to cooperate with Armenian authorities regarding the exchange of the bodies of killed servicemen.
Beglaryan said that his Azerbaijani counterpart is voicing political preconditions for the process, including the complete withdrawal of Armenian forces from "all occupied territories".
Beglaryan said his office is waiting for DNA test results to identify the bodies of those, now in his possession, reported missing during the war.
The Artsakh Human Rights Defender urged relatives of those missing not to post information about the missing servicemen on social networks, especially where they may be hiding. Such information should only be shared with relevant agencies.
"Within the scope of my powers, and beyond, I am trying to do my best as a human being. Unfortunately, in general, the results are not great yet. The timing of the return of the captives is unpredictable. It first depends on the Azerbaijani side," Beglaryan said.
International Committee of the Red Cross in Armenia spokesperson Zara Amatuni said that the search continues daily.
Amatuni said the parties have not yet provided the Red Cross with a complete list of civilian and military prisoners of war.
"Until we get the whole picture, of course, it will be difficult for us to get a comprehensive picture of the real numbers," said Amatuni.
If you found a typo you can notify us by selecting the text area and pressing CTRL+Enter