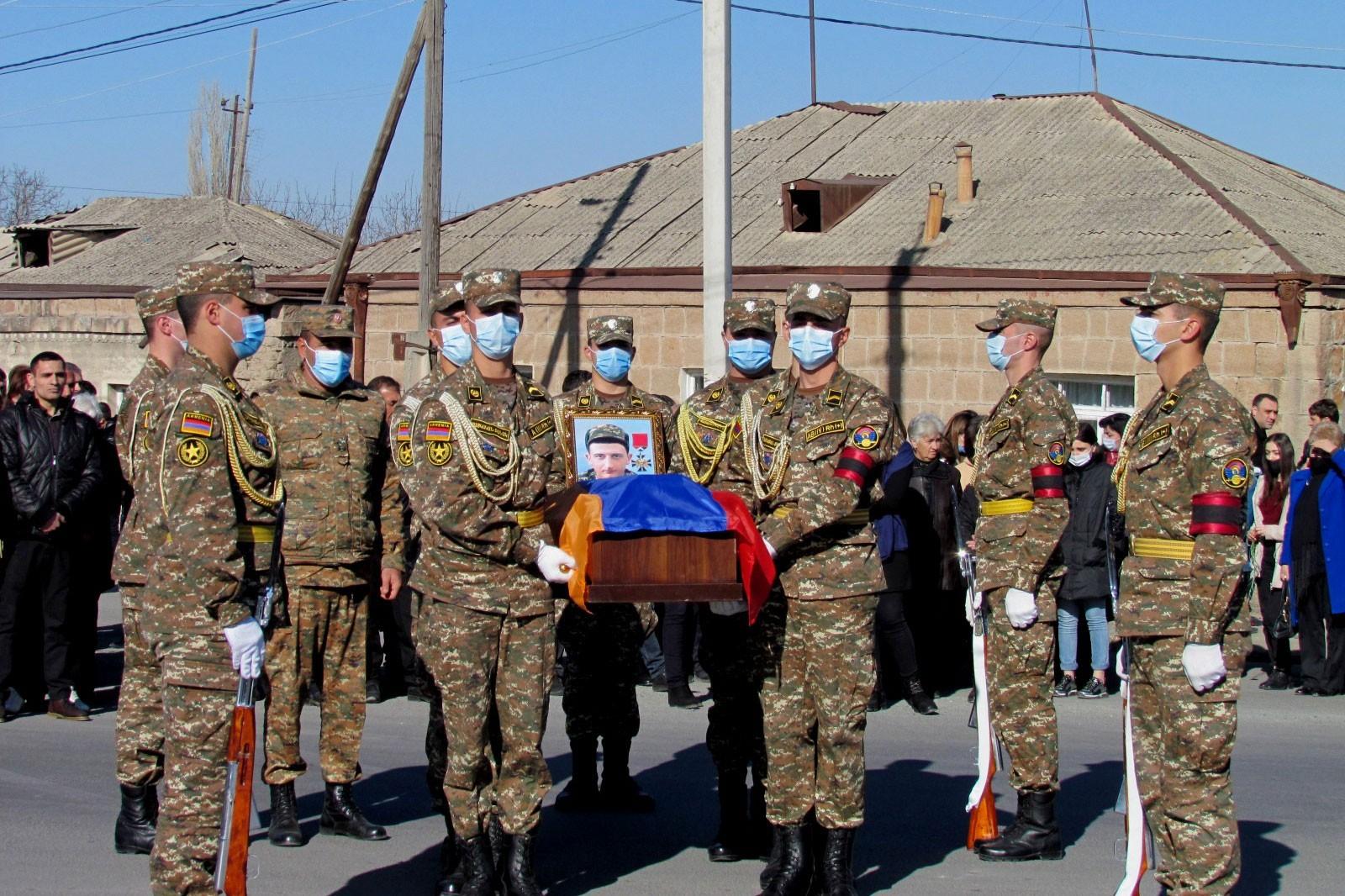 Saying Goodbye: Sardarapat Mourns the Death of Native Son and Artsakh War Hero Davit Grigoryan
Time came to a halt today in the town of Sardarapat, in Armenia's Armavir Province.
Cars and people stopped in their tracks. School bells didn't chime.
The only sound to be heard was that of soldiers marching in precision.
The town was saying goodbye its native son, 20-year-old Davit Grigoryan, awarded the title Hero of Artsakh.
On October 4, when Artsakh President Arayik Harutyunyan issued a decree awarding David the title of "Hero of Artsakh", the news spread rapidly in Sardarapat.
David had destroyed fifteen Azerbaijani tanks and one combat vehicle during the recent war in Karabakh.
Everyone was waiting for David to return home. A few days ago, the news of David's death spread just as quickly.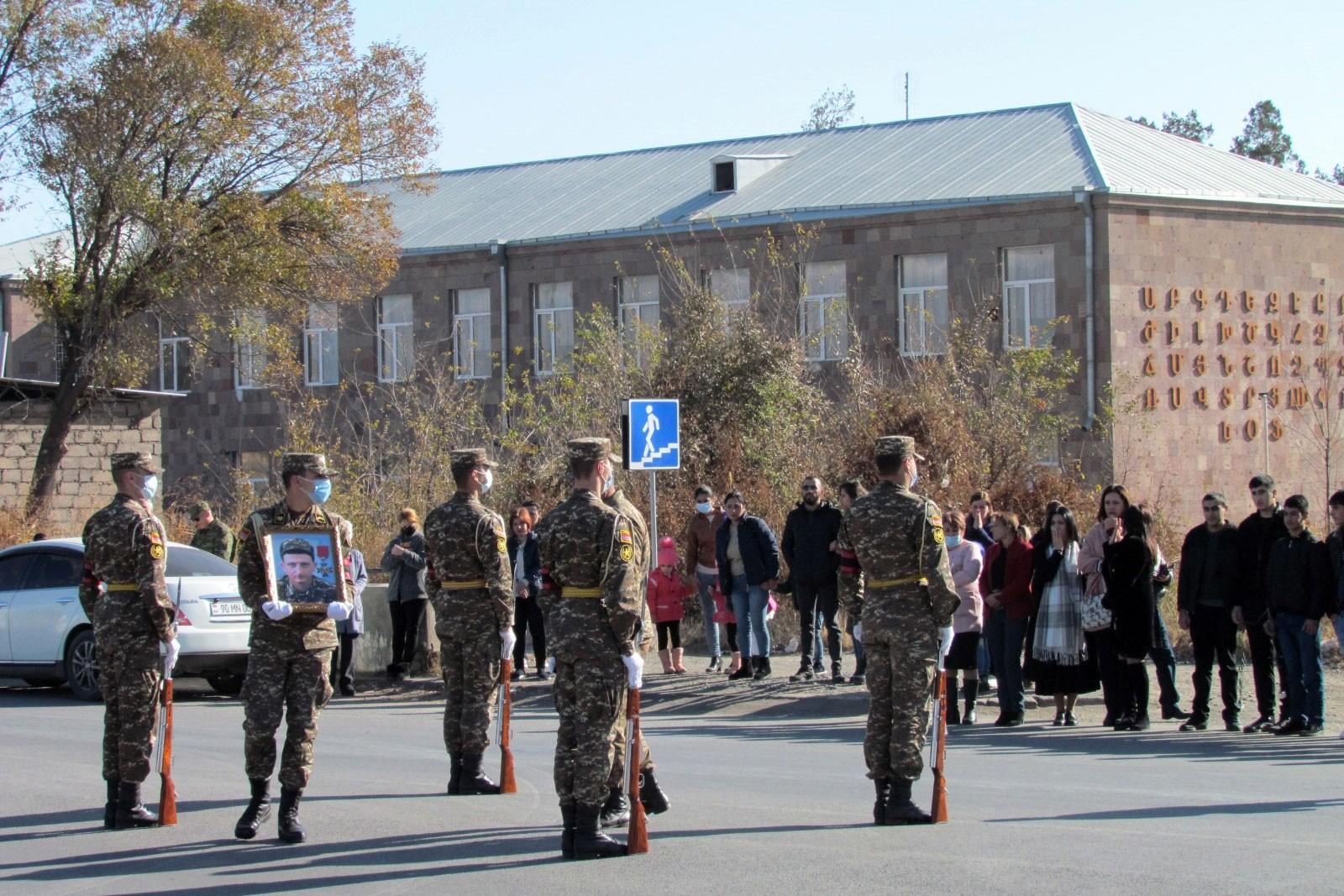 Hetq visited David's home the day after he received the prestigious military award. His mother, Susan Grigoryan, and sister were looking forward to David's return. At the time, Ms. Grigoryan said she had conflicting feelings about her son becoming a hero. While proud of her son's achievements, she grieves like so many mothers in Armenia today.
"I knew he was taking part in the fighting, but I thought he was on the second or third line. I didn't ask him further. He wouldn't talk about it. I only found out he was on the frontline when the award was issued," said Mrs. Grigoryan at the time.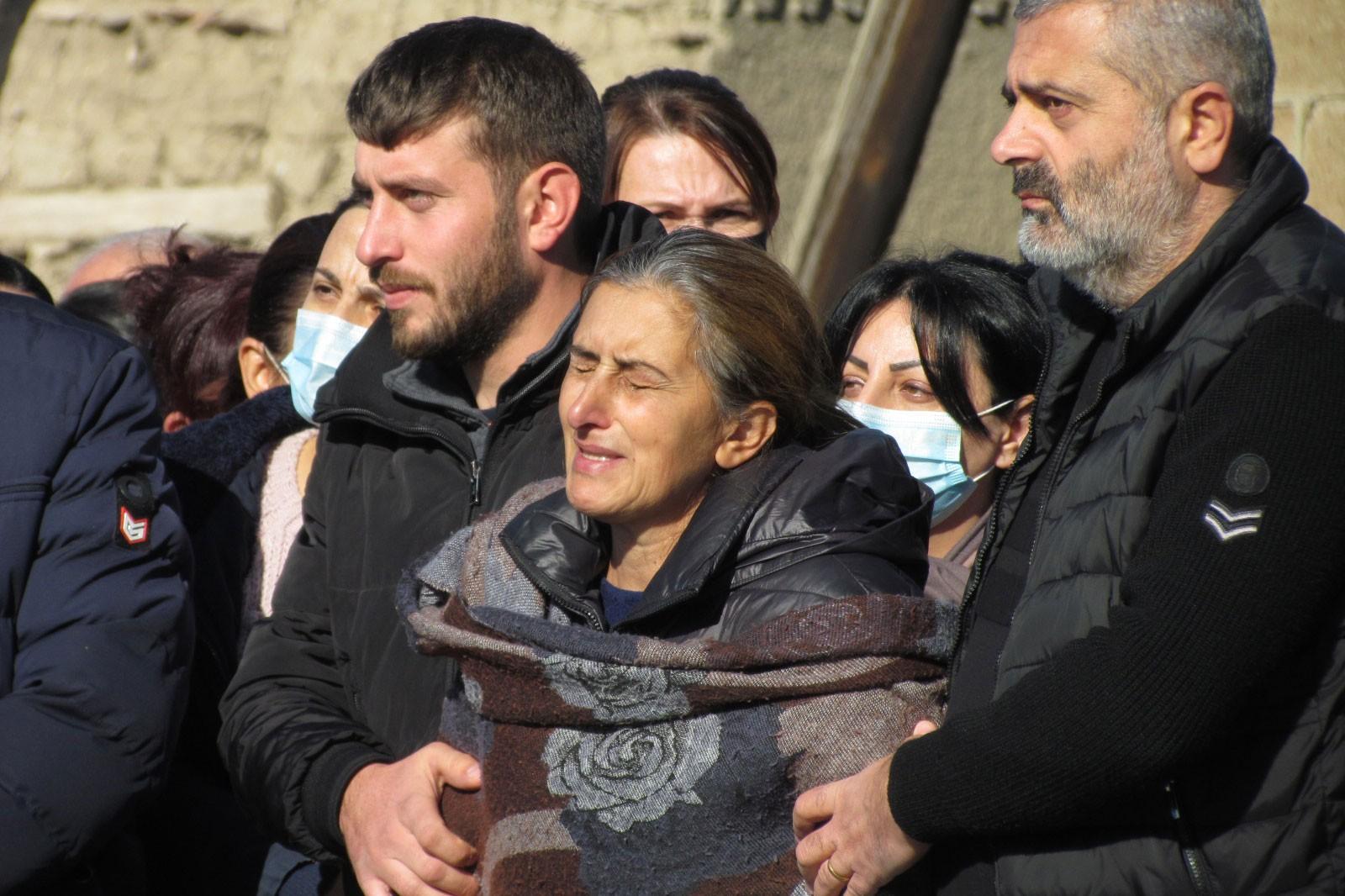 David last spoke to his family on November 1. After not calling for several days, they speculated that something bad had happened to David. It was later reported that the 20-year-old boy died on the night of November 2-3.
Holding flowers, teachers and children of the local school waited in silence for the funeral procession to pass. The coffin was closed.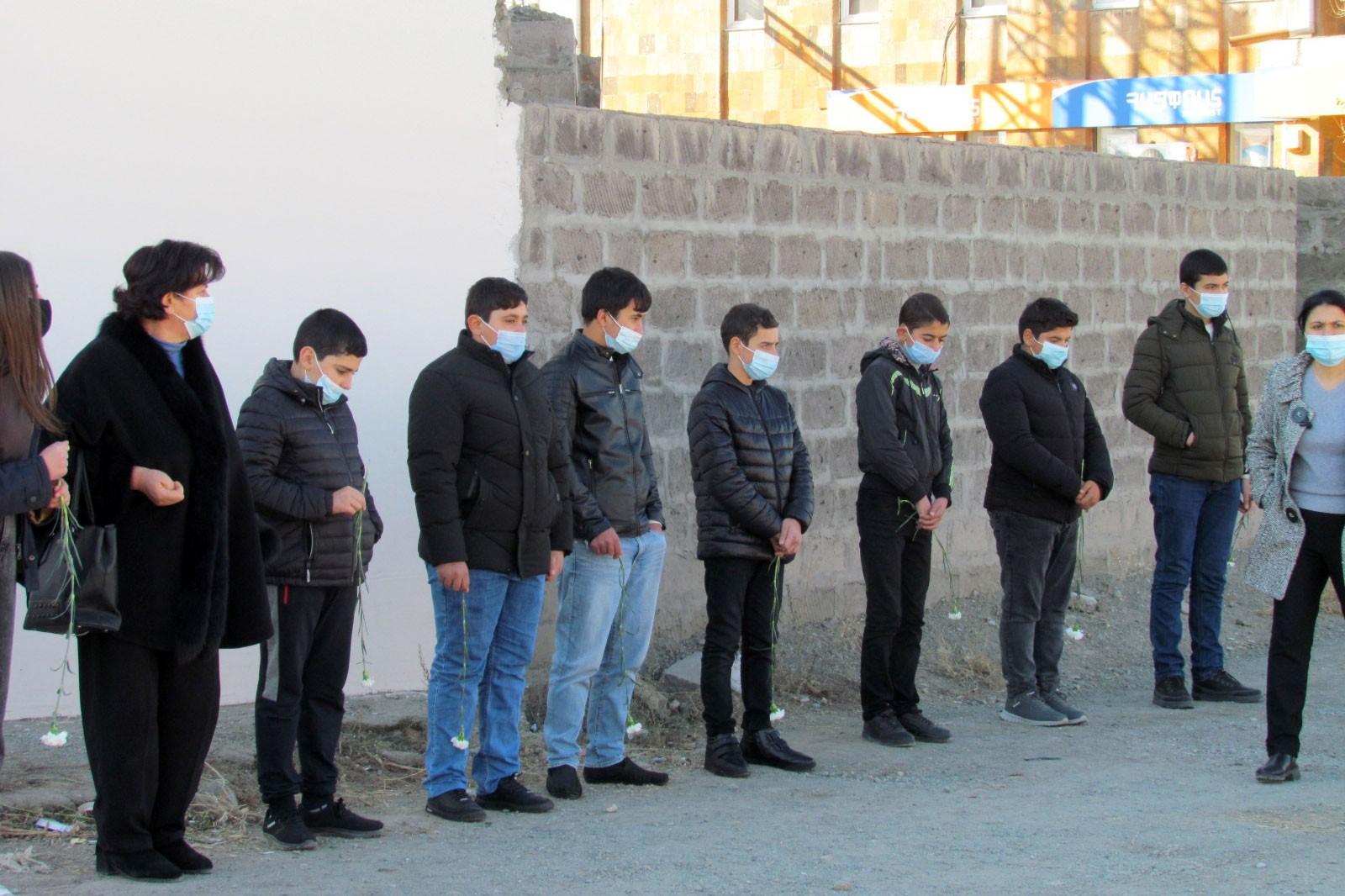 "I still don't believe that David has gone. We were waiting for him to return. I'm just sorry that he wasn't given a few days leave after receiving the award," said David's Armenian history teacher Susanna Yesayan.
Mrs. Yesayan was clearly shaken. She was saying goodbye to one of his favorite students, whom she had taught for seven years.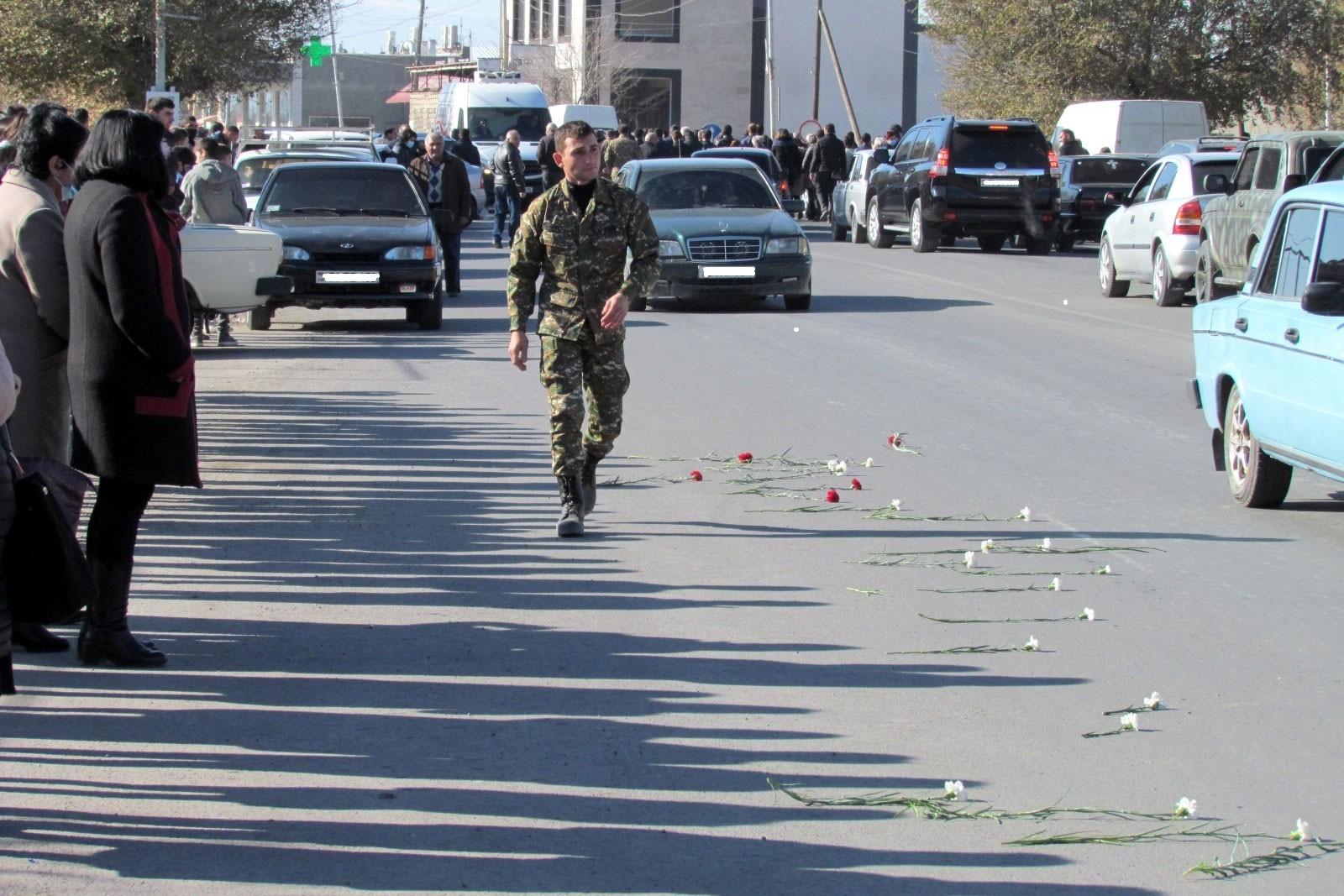 Mrs. Yesayan told Hetq that the town was planning a big homecoming ceremony for Davit.
Now, only one part of that plan remains. One of the classrooms of the school will be named in David Grigoryan's honor.
Mrs. Yesayan said she believed Armenian forces would win the war. It soon became clear to her, however, that it wouldn't be possible to wage a protracted war against such powerful states as Turkey and Israel, which supported Azerbaijan during the war. The foreign mercenaries also turned the tide.
"I do not think we have lost. The youth of no other country can match the strength and energy of our 18-20-year-olds. Had we only been fighting Azerbaijan we'd have won long ago. Unfortunately, we have what we have," said Mrs. Yesayan.
The teacher also voiced her concerns about the troubling demographic trends in Armenia. She pointed to the decreasing numbers in successive generations since the 1990s. For example, there were only eight boys in David's graduation class even though Sardarapat is the largest rural community in the region.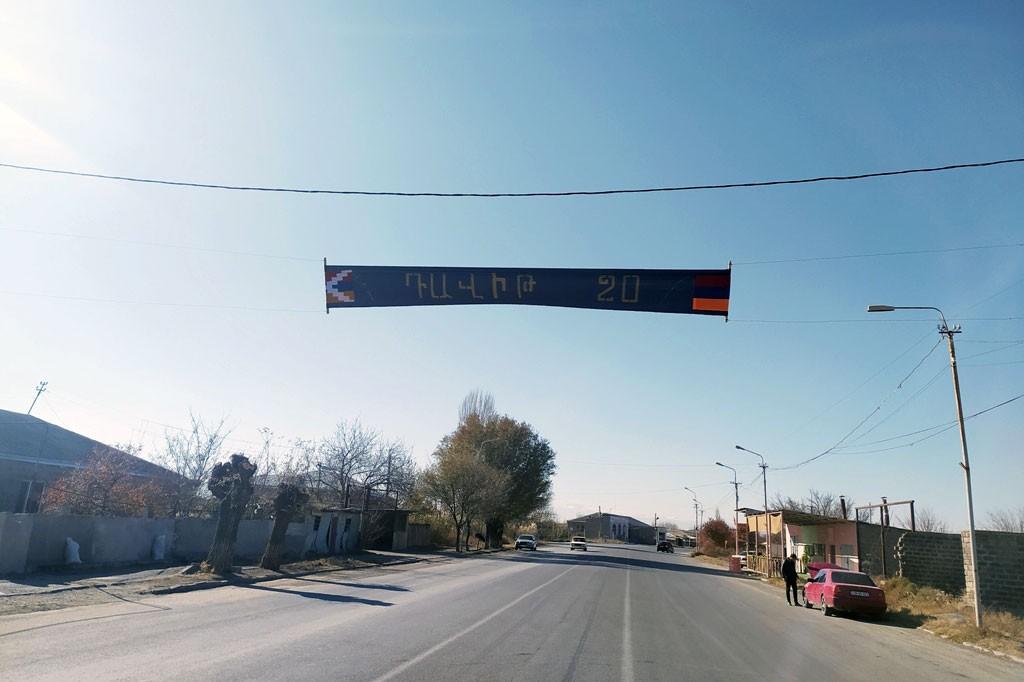 The banner, displaying the flags of Artsakh and Armenia, reads, "Davit – 20"
"During the war of the 1990s, during the four-day war, we lost a lot of boys. And now we have this war. Of course, this will have a negative impact on the whole country. Today, every fallen soldier is a hero. It does not matter whether he received a medal or not. Glory to all our soldiers. Eternal glory to all fallen soldiers. We stand with them," said Mrs. Yesayan.
If you found a typo you can notify us by selecting the text area and pressing CTRL+Enter