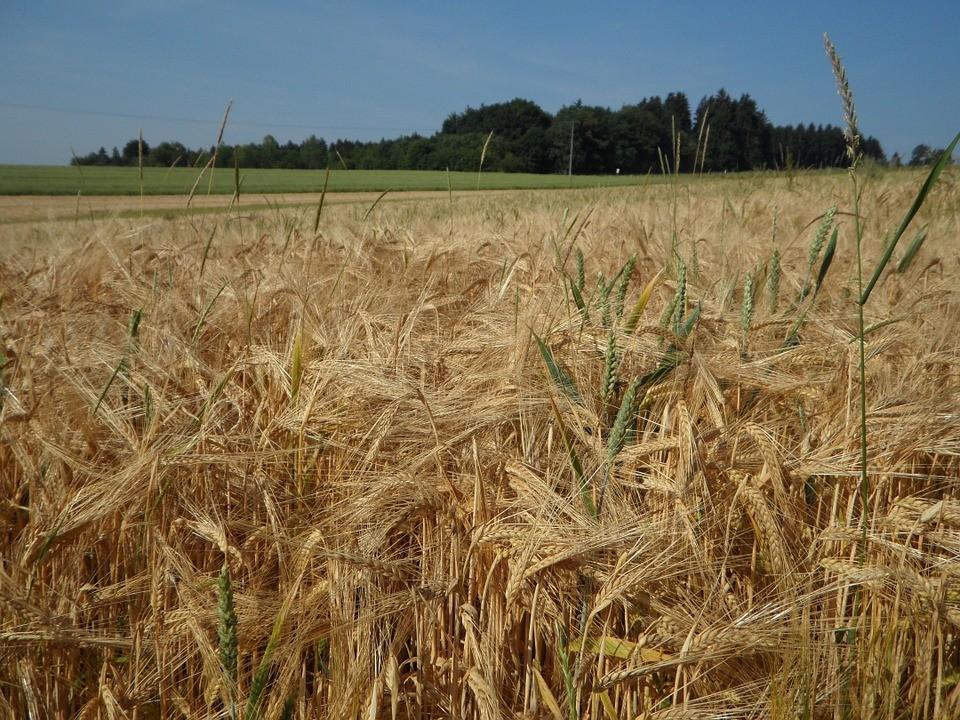 Food Security Risk: Large Portion of Artsakh's Bread Basket Lost
Prior to the recent Karabakh war, Harutyun Mnatsakanyan cultivated 200 hectares of arable land in the Kashatagh region of Artsakh, growing organic legumes and rye.
He and many others engaged in largescale farming in Artsakh have seen their assets disappear before their eyes. Those arable lands have since been "returned" to Azerbaijan.
A significant part of Mnatsakanyan's crop was exported, with the remainder sold in Artsakh and Armenia.
This issue also poses food security risks. According to rough estimates, 500-600 thousand tons of grain is consumed annually in Armenia and Artsakh. Artsakh provided 20-30% of that demand. The loss of prime Artsakh farmland to Azerbaijan equates to a production shortfall.
95,000 thousand hectares of arable land lost to Azerbaijan
According to official data, up to 150,000 tons of legumes and grain were grown annually in Artsakh. In 2019, the figure was 118,000 tons.
The data does not specify the amount of grains grown on lands handed over to Azerbaijan because of the war.
In response to Hetq's inquiry, the Artsakh Ministry of Agriculture replied that according to preliminary calculations, Azerbaijan has gotten its hands on some 95,000 hectares of arable land. More than 70,000 hectares of the above were farmed annually, 50,000 for various grains - wheat, barley and rye.
Statistics show that grain and legumes were grown in Artsakh mainly in the Kashatagh, Hadrut, Askeran, Martuni and Martakert regions. Such crop farming was much less in the Shahumyan and Shushi regions.
Reviewing the information on the areas handed over to Azerbaijan, it can be assumed that about 90% of areas once used to farm grains have been lost.
Wheat production in Armenia decreases
In Armenia, according to the country's Statistical Committee (RA CC), around 199,000 tons of grain and legumes were grown, a drop of 41.2% compared to 2018.
Armenia imports a significant amount of grain. According to the Customs Service, 250,000 tons of wheat were imported in 2019. About 90% of the wheat imported to Armenia is from Russia. The rest is mainly from Ukraine and Georgia.
According Ministry of Economy data, the level of wheat self-sufficiency in 2018 was 31.5%, which has decreased over the years. For comparison, in 2014 it was 48.7%.
"We have no time to waste"
Harutyun Mnatsakanyan says that the governments of Armenia and Artsakh have no time to waste to reverse the predicted grain shortage.
In 2019, he submitted a roadmap for the development of legume production to the Ministry of Agriculture of Armenia but has yet to receive a response.
The program includes four main areas: upgrading of agricultural machinery, import of quality seeds, control of soil fertilization and crop rotation.
"Our equipment is forty years old. We lose 20-50% of the crop. This seriously impacts the price of the crop. Next is the issue of fertilization. Our villagers always fertilize with the same nitrogen fertilizer, which completely degrades the soil. The state must take mandatory measures to stop this practice. For example, a villager with a certain amount of land would not be able to buy more than a certain amount of nitrogen fertilizer," says Mnatsakanyan.
The third is the issue of crop rotation. Mnatsakanyan is convinced that farmers must carry out mandatory crop rotation, arguing that wheat and legumes must be sowed in rotation.
"They are interconnected cultures. After wheat, legumes must be grown to enrich the soil with nitrogen. We need to balance the land," he says.
Mnatsakanyan says the Ministry of Agriculture must be reorganized and supplemented with competent specialists.
When asked if the Artsakh government reached out to farmers who lost their lands, Mnatsakanyan said he hasn't been contacted and will not accept any state compensation.
"I can retool my operation in a year. I will change my direction. I have an exceptionally good idea of ​​agriculture in this country. The government is in a bad way. I do not want any support from the state. But the government must act. It is possible to reach a consensus and exit of this quagmire. I have been stating since 2015 that our agriculture is way behind the times. There needs to be a precise strategy," says Mnatsakanyan.
Waiting for the harvest of autumn wheat
Deputy Minister of Economy Tigran Gabrielyan, who deals with agricultural matters, doesn't think that Armenia will face a food security shortage of grain and legumes in the short-term.
Imports will cover any food shortages. In addition, one of the ongoing programs in the sector at the now is the autumn wheat seed subsidy program, which was implemented this fall. Results will be seen next spring.
Gabrielyan emphasizes that the logic of the strategy developed in Armenia is not to increase the grain sowing areas, but to increase the level of yield in the already sown areas.
Today, an average of 1.8 tons of wheat is produced per hectare, but it is possible to increase this to ten tons. At the same time, local seed production should be increased. And the fertilizer import market, which has been liberalized, according to Tigran Gabrielyan, allows for better quality, more affordable fertilizers.
He agrees that crop rotation must be practiced and proposes that farmers receive a subsidy for the purchase of seeds only if they implement crop rotation.
As for agricultural machinery, the Gabrielyan confesses that some of the machinery is quite old but insists that a large amount of agricultural machinery has been imported to Armenia in recent years. He did not mention the number.
Gabrielyan proposes creating a phone ap that will connect farmers with the owners of modern sowing and harvesting equipment.
When we asked Gabrielyan whether programs have been drafted to fill the predicted grain production shortage due to the war and to compensate farmers who lost land, the deputy minister said such targeted steps have yet to be formulated.
If you found a typo you can notify us by selecting the text area and pressing CTRL+Enter