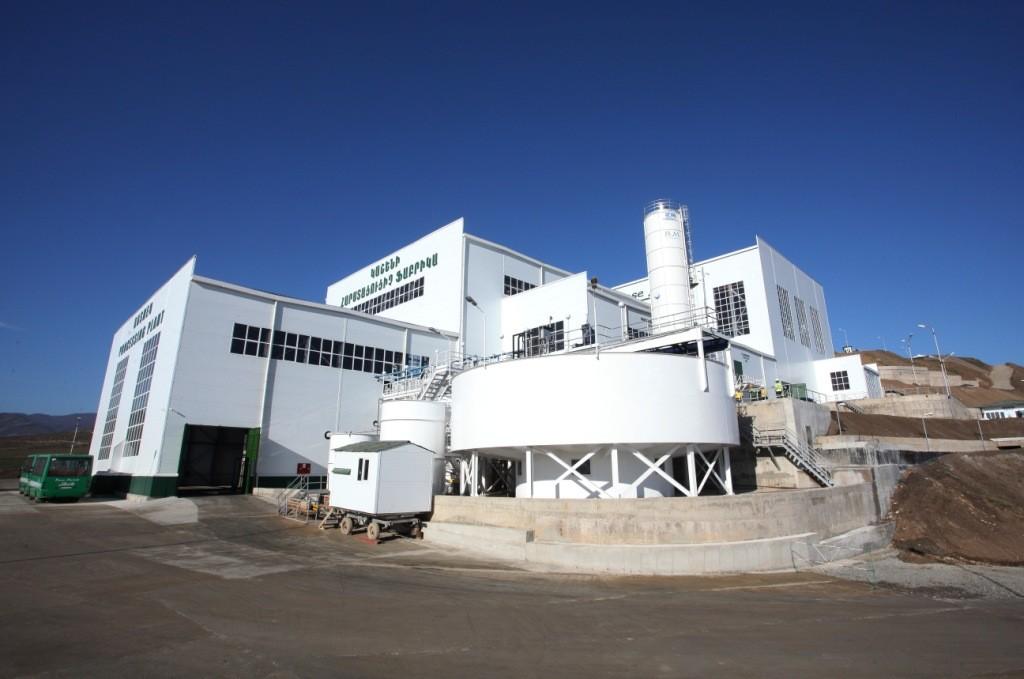 Fate of Artsakh's Kashen Mine, a Major Taxpayer, Remains Unclear
The fate of the Kashen copper-molybdenum mine, in Artsakh's northern Martakert region, remains unclear.
The Artsakh government may thus lose one of its biggest taxpayers.
The mine has stood idle since September 27, when Azerbaijani forces attacked Karabakh.
The mining complex's enrichment plant remains in Armenian hands, but the pumping station is now in territory controlled by Azerbaijan. The mine cannot operate without it.
Artsakh Minister of Territorial Administration and Development Zhirayr Mirzoyan told Hetq said that it a new pumping station might be required, a time consuming and expensive undertaking.
The Kashen mine is operated by Base Metals CJSC, a member of the Vallex Group At one time, this company also exploited the Drmbon copper-gold mine, about forty km away from Kashen. Base Metals then started to build the Kashen mining complex. The Drmbon mine remains under the control of Artsakh.
Base Metals started operating the Drmbon mine in 2002. Ten years later, it was apparent that the mineral resources had been depleted. Vallex then moved the mining industry to Kashen, which started operating in 2013.
Base Metals is the largest taxpayer in Artsakh. The company paid 18.7 billion drams in taxes to the Artsakh state budget in 2019. The second largest taxpayer in Artsakh that year was ArtsakhBank, paying taxes of 3.2 billion drams.
In the first half of 2010, Base Metals paid 6.7 billion drams in taxes.
Due to the closure of the Kashen mine and the uncertainty of its re-operation, the Artsakh national budget stands to lose billions of drams.
Vallex, in a July 2020 public relations video, said it had invested US$250 million in the Kashen mining complex, providing 1,450 jobs.
In 2019, the mining industry comprised 13.7% of Artsakh's GDP, The volume of the mining industry amounted to some 47 billion drams.
Photo by miningmetal.am
If you found a typo you can notify us by selecting the text area and pressing CTRL+Enter