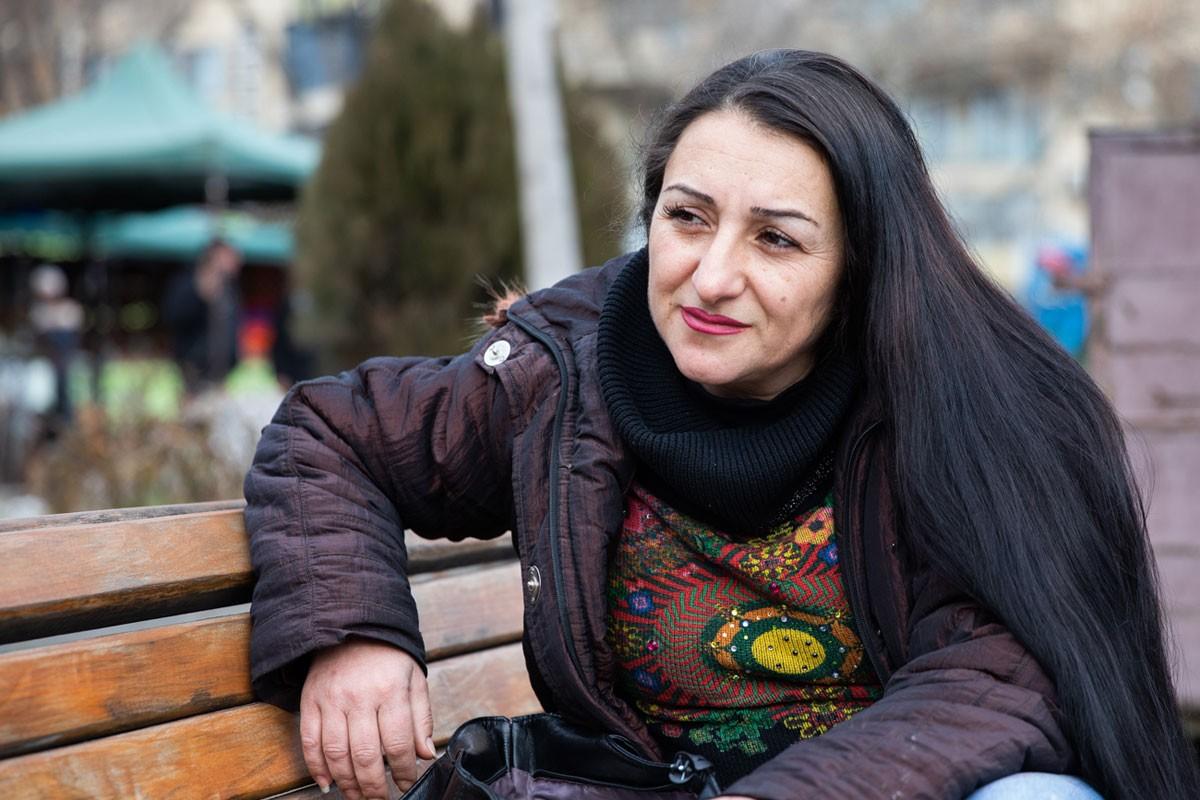 From Beirut to Artsakh: Ani Najarian Waits for Sister Now Held in Azerbaijan
Every working day, 49-year-old Maral Najarian opened her beauty salon in Beirut and prepared to receive customers.
Her 23-year-old daughter also worked in the store.
The economic crisis in Lebanon impacted daily life and inflation hit the service sector. They started to question their prospects in Lebanon. Maral's sister Ani Najaryan says that like many Lebanese-Armenians, they saw their future in Armenia. Maral is the second of seven children, Ani is the fourth. All lived in Lebanon.
"Lebanese-Armenians think that our final destination is Armenia, but our financial conditions prevented us. The government will not help you here anymore. You have to come here, you have to rent a place. It's better to stay in Beirut, like a foreigner," says Ani Najarian.
Three days before last summer's explosion in the port of Beirut, Ani and Maral had bought tickets to come to Armenia. They were still in Beirut on August 4, when the explosion hit. They felt strong tremors in the house. The windows, the doors, the tiles were damaged. At first, they thought that the Israeli army had struck. Later, they learnt what happened. That day, Maral had told her sister that she wished they had bought their tickets to Armenia sooner.
On August 25, the two sisters were in Yerevan. They had heard about the resettlement program in Artsakh. They decided to settle there and to move their families afterwards. Each of the sisters has one son and one daughter. Maral's son is 28 and her daughter 23. Ani's daughter is 18 years old, the son 14.
In September, the two sisters visited Artsakh. They stayed in Berdzor for a few days and then went to Shushi. Given Shushi's high elevation, they decided to stay in Berdzor given their high blood pressure. They lived in a hotel in Berdzor until they found a comfortable house. Some of their belongings were stored at the Berdzor Municipality. The government was to allocate separate houses to the sisters.
Before the housing issue was resolved, they went to Stepanakert for one day to submit a job application. Ani worked in commerce. However, both planned to open a Lebanese restaurant in Berdzor.
When the war broke out on September 27, the sisters were in Berdzor. They learned about the war through news reports. When the Azerbaijani military hit the Berdzor bridge, they fled to Yerevan empty-handed. They believed the war would soon end and they'd return to Artsakh.
They rented a temporary house in the village of Nor Kharberd, four miles south of Yerevan. On the day of the ceasefire, November 10, they talked on the phone with an Marineh, an employee of the Berdzor hotel who was in Yeghegnadzor during the war.
"We asked Marineh if we could go and get our clothes and goods, because we had nothing here and the weather was getting colder. She said she'd find out if we could enter Berdzor. Marineh called back and said we could go. It was the 10th of the month. She said, if you want, we can go today and get our things. She also had items stored there," says Ani Najarian.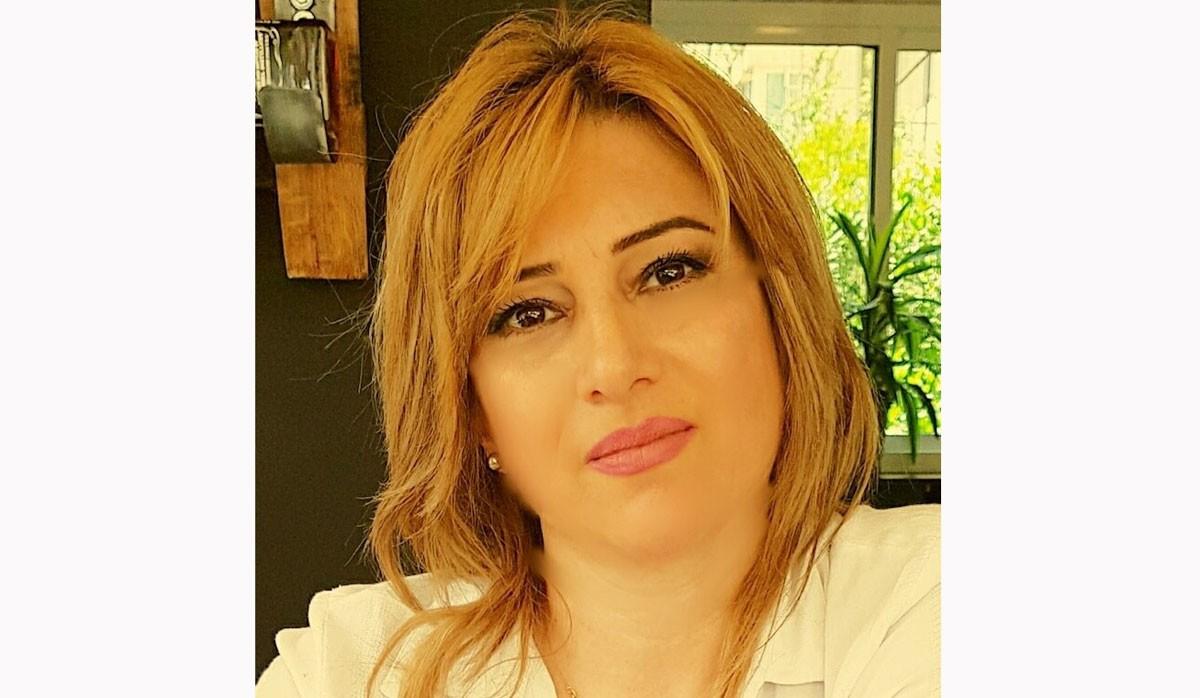 On November 10, Maral went to get her things, Ani stayed in Nor Kharberd. Maral left Yerevan with her family friend Viken Euljekian. The latter had moved to Armenia a year ago and had also applied for a resettlement program in Artsakh. Ani says that Viken was going to move his family to Artsakh (he has one son and one daughter). Before the plan to settle in Shushi, Viken worked as a taxi driver in Yerevan. Some of his belongings were in the Shushi hotel.
On November 10, on the way to Artsakh, they picked up Marineh in Yeghegnadzor.
Ani says they dropped Marineh at the hotel and Maral and Viken went to the city hall to pick up their belongings. Marineh waited at the hotel, but Maral and Viken never returned. Night had fallen, so Marineh had to return to Yerevan by taxi.
"I called Marine that night. She said they never returned," Ani says.
Ani called Maral that same day, but her phone was switched off.
"Maral would never go off without telling me. She would have told me where she was," says Ani. The next day she and Marineh headed off to Berdzor in a friend's car. They went to the local police and hospital, asking about Maral and Viken. No one had any information. In the end, Ani took their suitcases from the Berdzor hotel and returned to Yerevan.
"A day or two later, I started writing applications to the Red Cross, the Ministry of Defense, the Office of the Diaspora Commissioner. I went everywhere," says Ani.
On December 24, Ani received information from the European Court of Human Rights (ECHR) that Maral was alive and in Baku. It's the only news she has about her sister.
"They said she was alive and well?" I ask Ani.
"They said she's alive. I don't know about her health because Maral's medical papers did not come. The Red Cross still says that they have not seen Maral, and that they can only access place allowed by Azerbaijan. That is, they can only enter those prisons allowed by Azerbaijan," Ani says.
"What are you doing now?" I ask.
"I don't know how this will end. The European Court says it has no right to interfere, or when they will come or when they will be brought. It can only confirm that Maral is in Baku. We are waiting for nothing else. We are tired of waiting. We are tired of being unemployed," says Ani.
Ani has been left on her own in Armenia. She had to hand over the rented house in Nor Kharberd and temporarily stay in her aunt's house. She says she's confused and doesn't know what to do.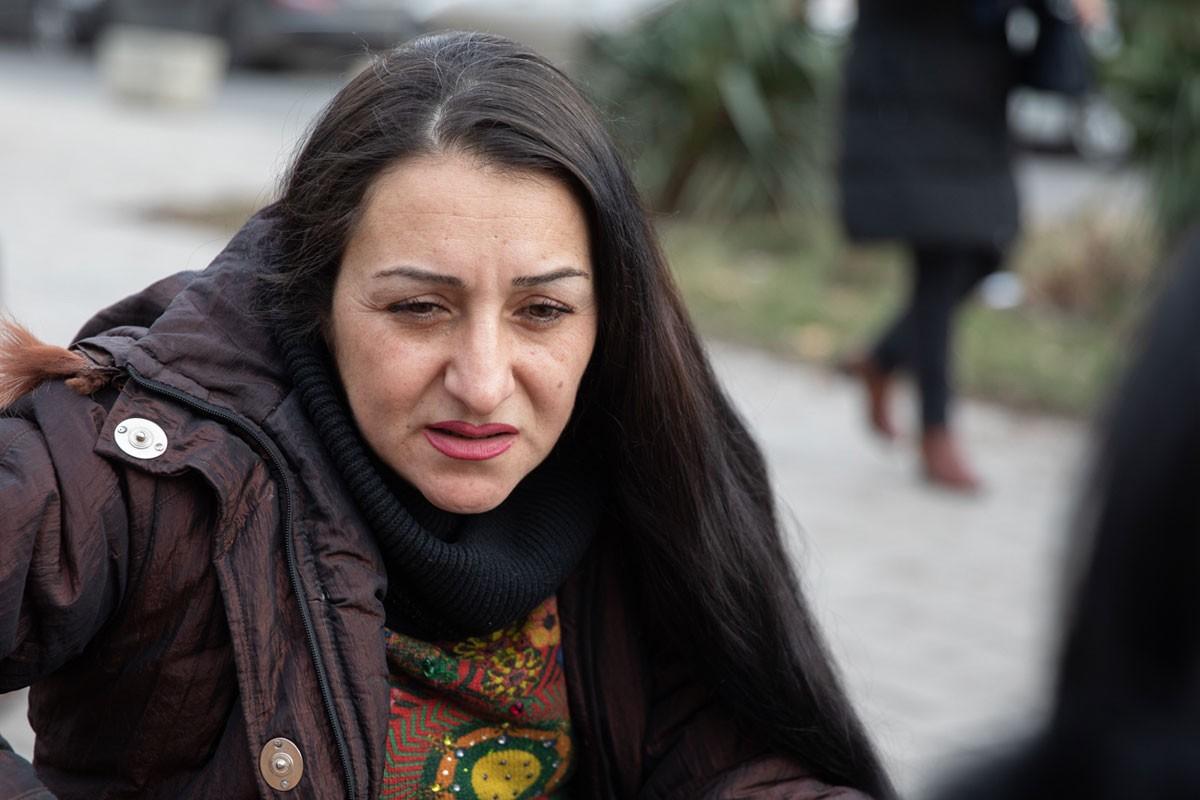 "We have experienced war for thirty years. When we were told there was a war there, we said OK, we are used to it. But when this happened, when Maral was taken prisoner, it never crossed my mind that the government doesn't care about its soldiers, martyrs, and prisoners. He is thinking about opening a road, a railway. He went to a meeting in Moscow. What did he say? Let him stand up and tell us why the issue of prisoners is not a priority," says Ani about Armenian PM Nikol Pashinyan
"Why do you think this issue isn't a priority," I ask her.
"Humanity is very cheap. If it were their sons being held captive, would they let them remain there? They would do anything to return their children," Ani answers.
She says that Azerbaijani authorities have charged Viken on five criminal counts and have released a video where Viken is forced to say that he is a mercenary terrorist and fought for 2,500 dollars.
"I don't know if they'll return Viken. I hope everyone will come back, because everyone is ours," says Ani, who will stay in Armenia until Maral returns.
The sisters will then decide what their next step will be.
If you found a typo you can notify us by selecting the text area and pressing CTRL+Enter