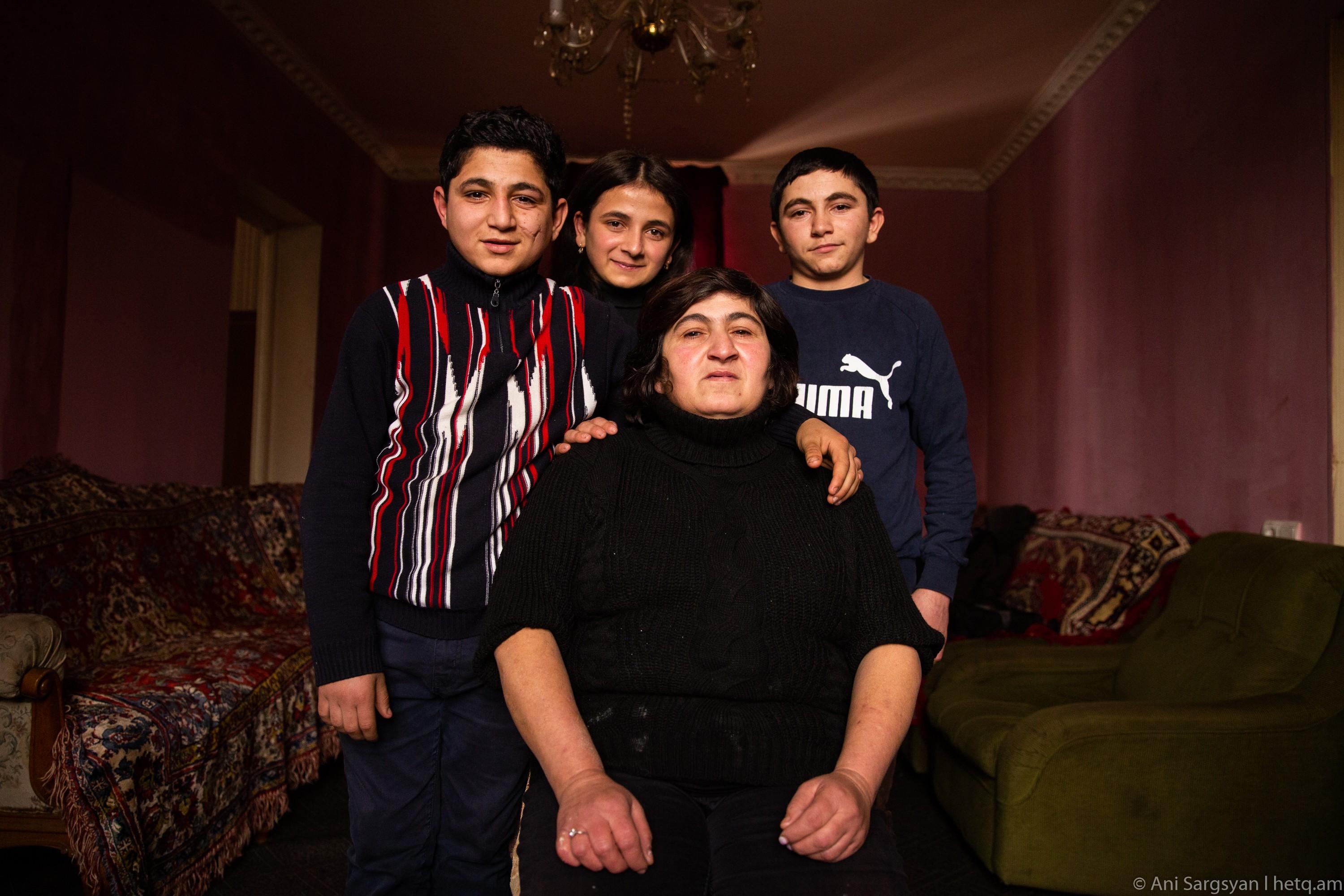 From Tumi to Gyumri: Artsakh Family Comes to Grips with Post-War Reality
Eleven-year-old Robert points to a deep scar on his cheek and smiles.
"Robert, do you want to tell us where you got your scar from?" asks Robert's older sister, 17-year-old Lusineh. Robert nods in agreement.
"Last year a horse bit him because Robert was misbehaving as usual," continues Ruslan, the middle brother. The smile on Robert's face widens, shyness giving way to curiosity.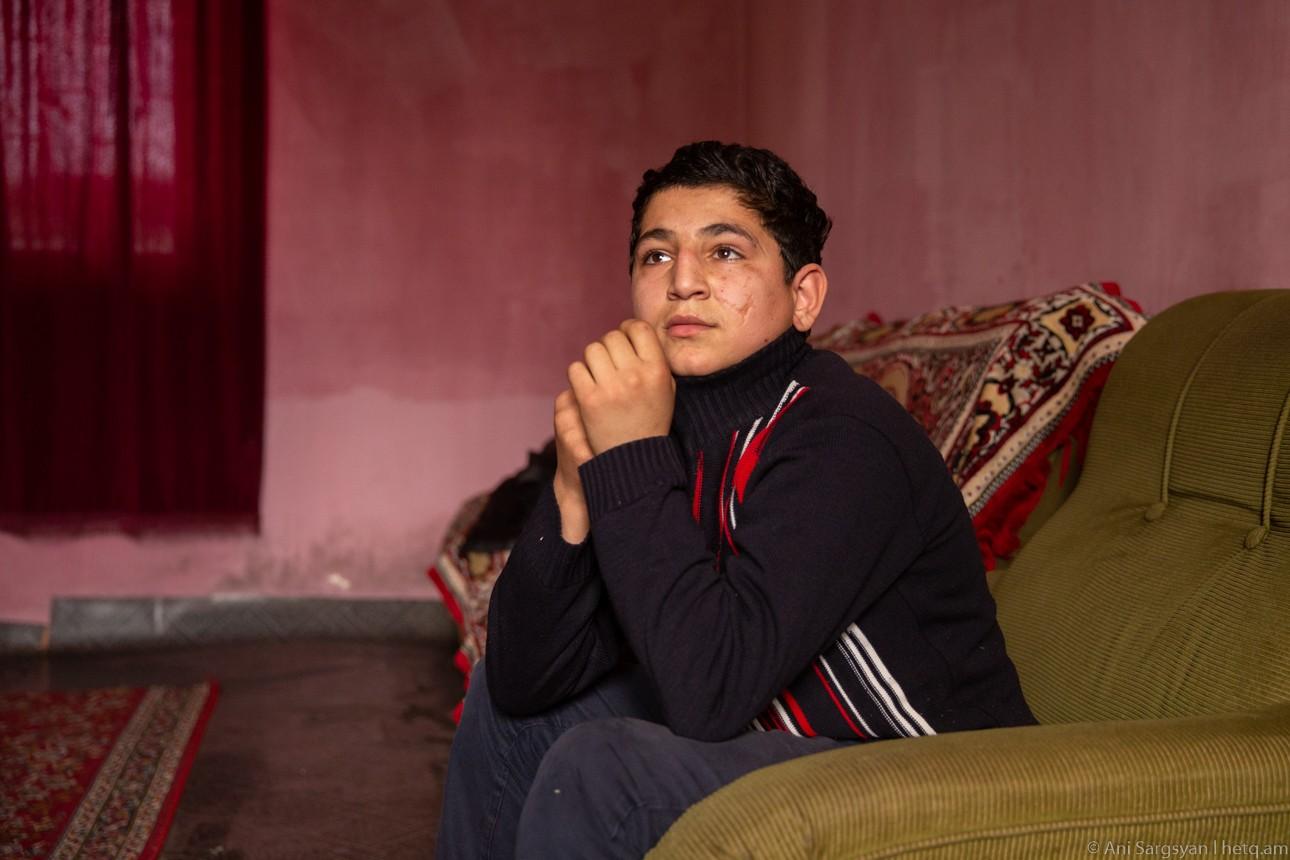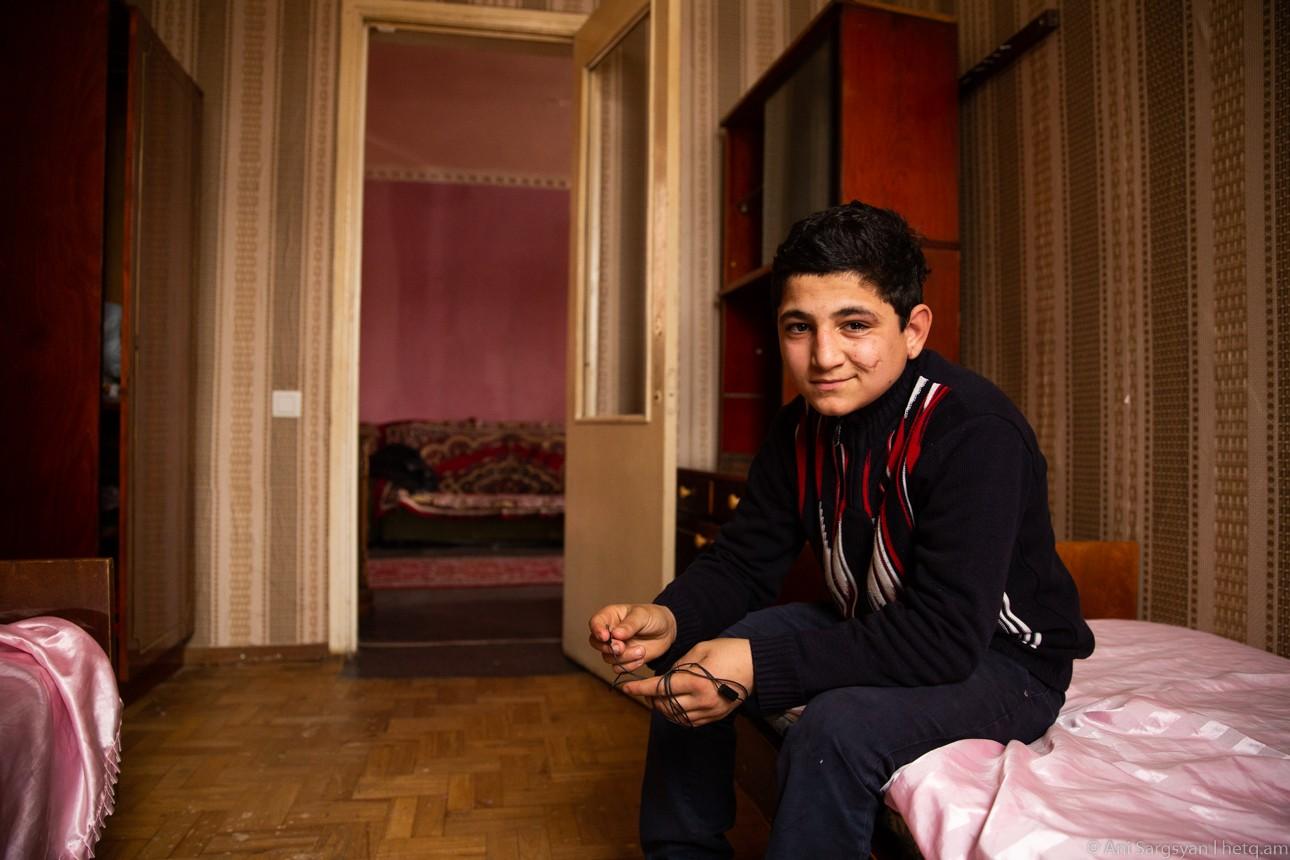 Syuneh Avagyan, the children's cousin, says that although Robert does not speak yet, he can explain everything. The children understand each other before completing a sentence.
While we were talking in the living room, the children's mother, Alvard Hakobyan, was baking bread in the kitchen. The family rented this house in Gyumri and moved in only a few days ago.
The family hails from Tumi, a village in Artsakh's Hadrut District now under Azerbaijani military control.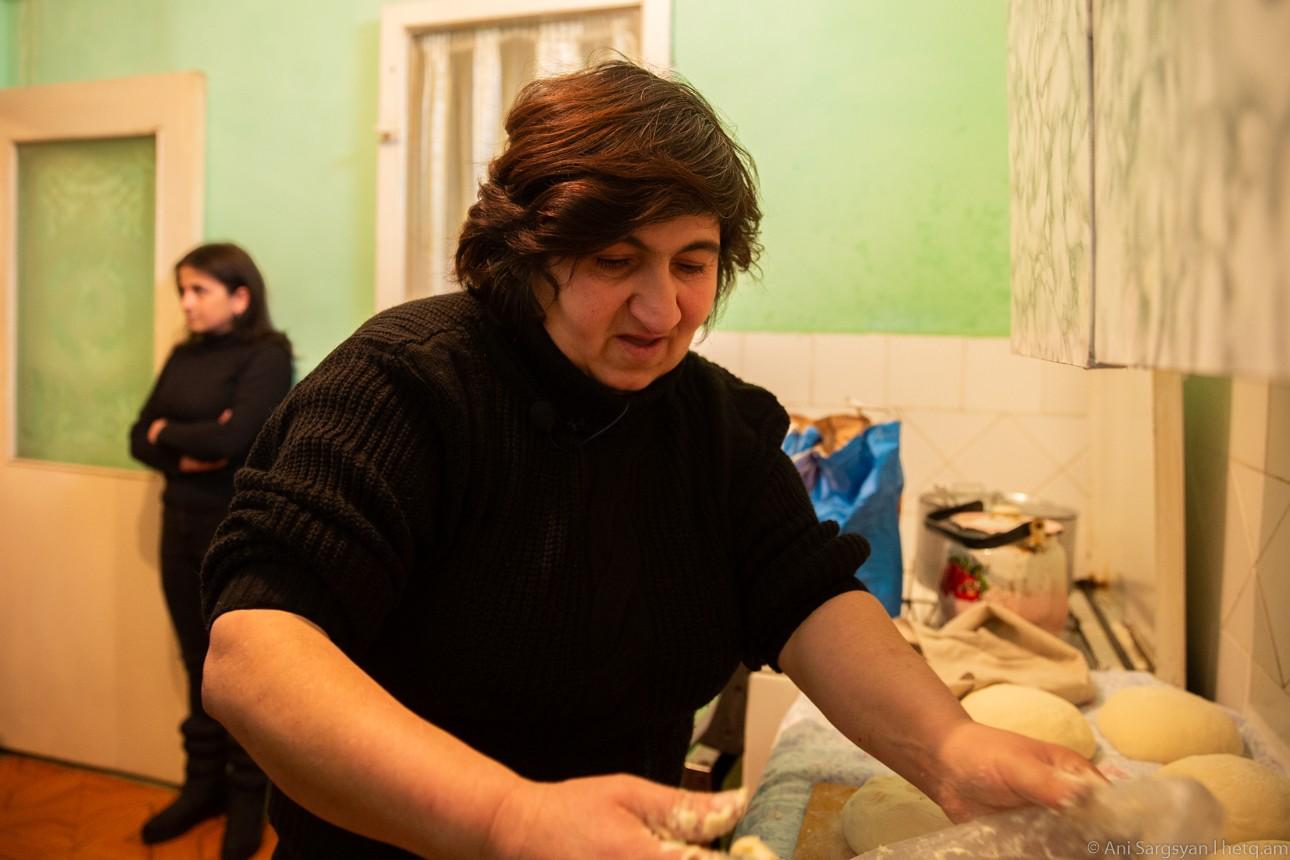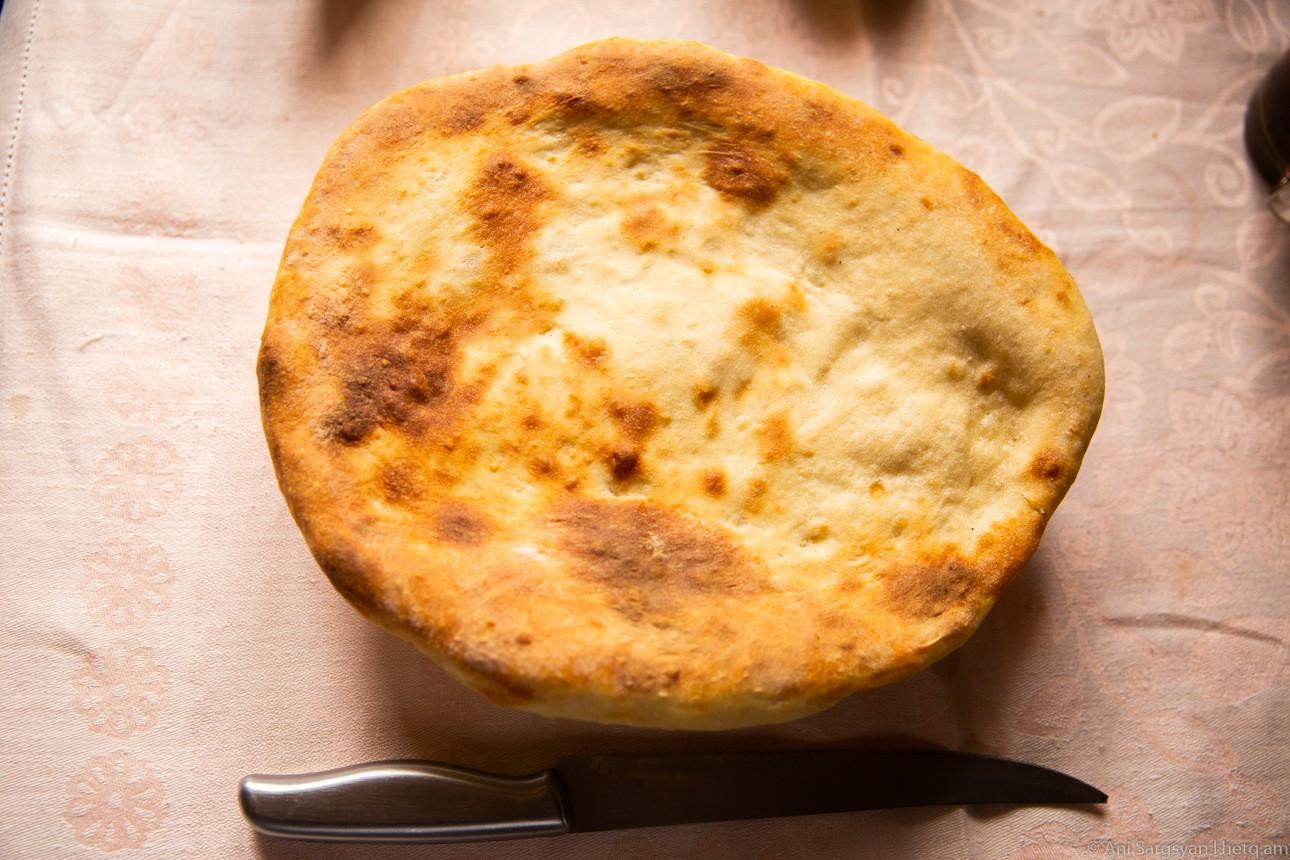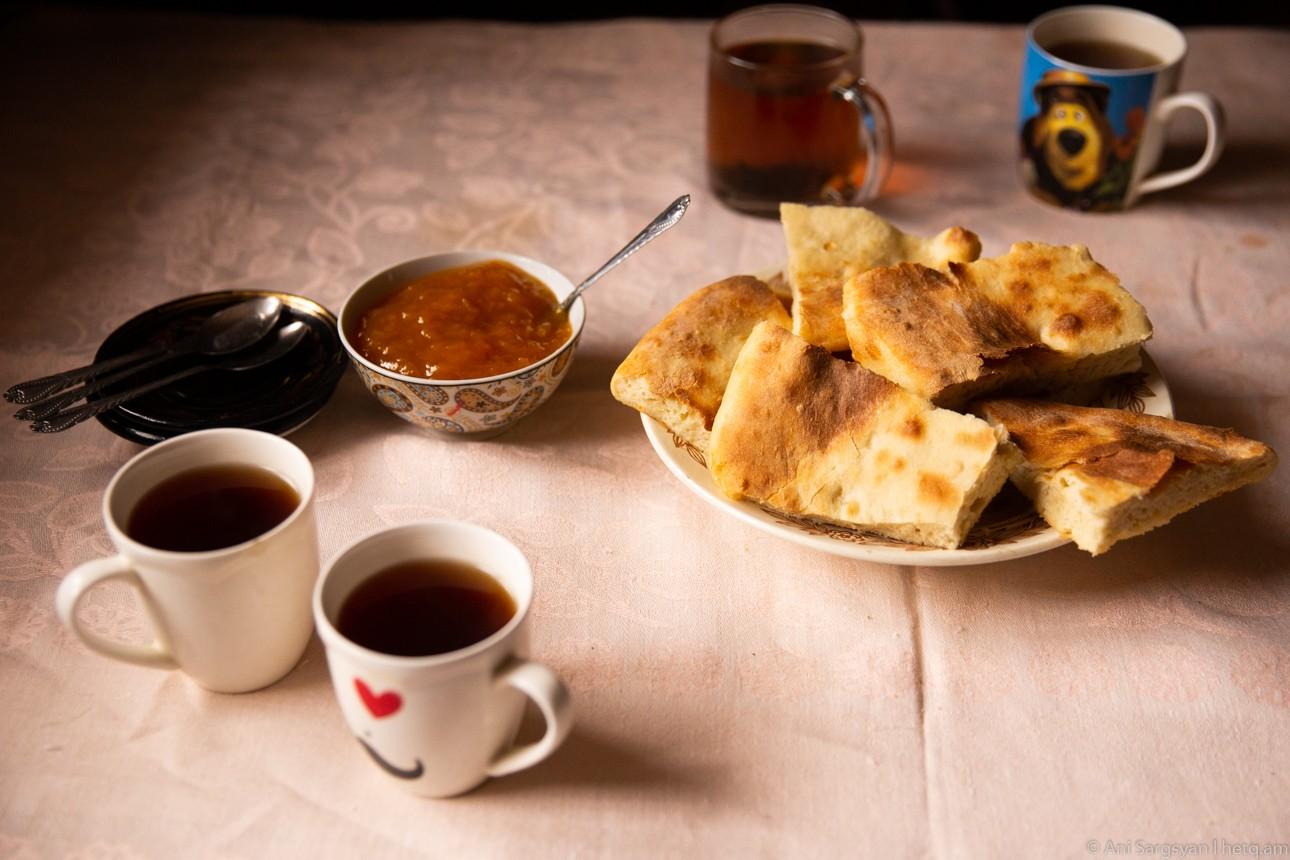 Mrs. Hakobyan says they were one of the last families to leave Tumi. They thought they'd be able to return once the fighting had stopped.
Rental prices in Gyumri, Armenia's second largest city, have skyrocketed due to the influx of Artsakh refugees.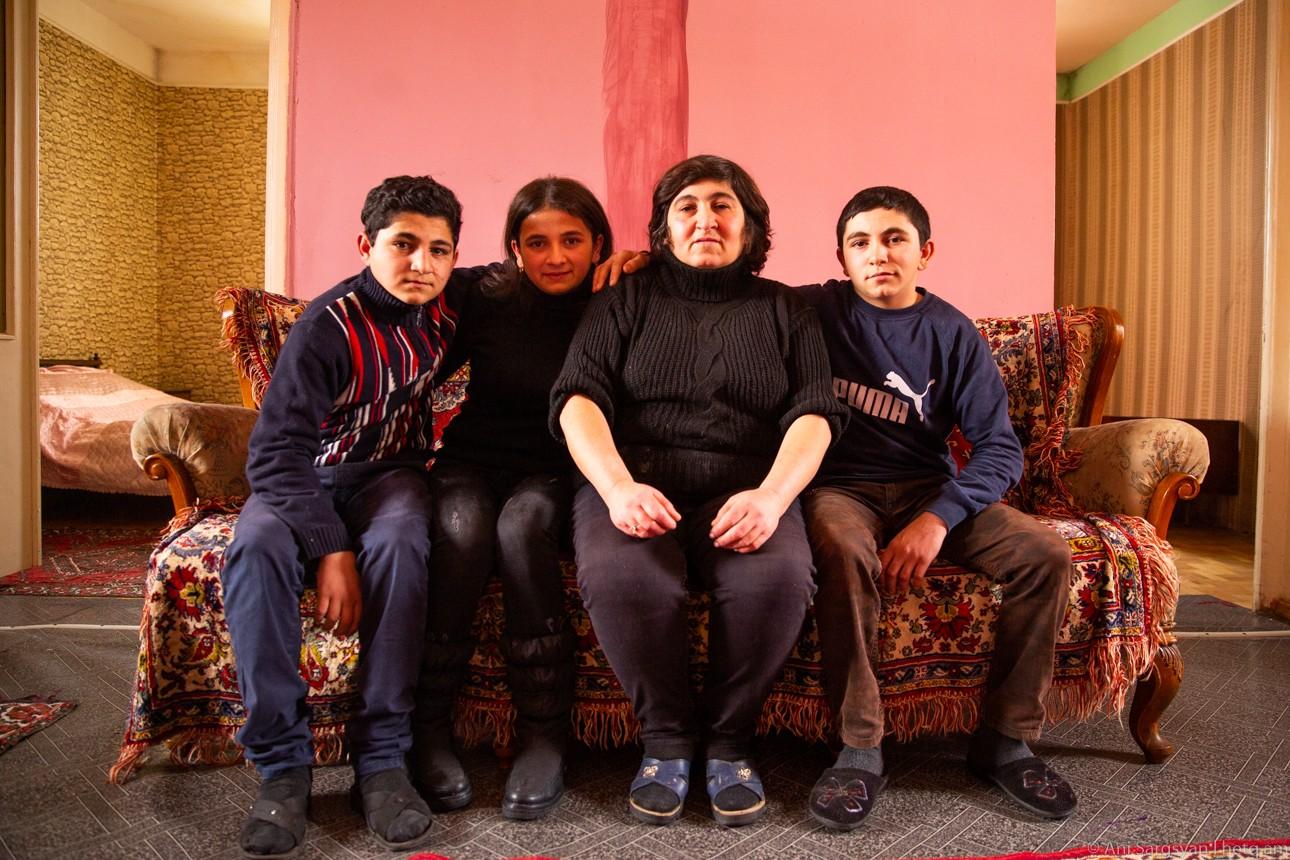 From right to left - Ruslan, Nvard, Lusineh, Robert
"On the day we left the village, I did not see my husband. He phoned me and told me to go with my neighbors so that I would not be taken prisoner," says Mrs. Hakobyan.
Her husband, Serzhik Avagyan, stayed in Tumi to help his blind friend. They failed to leave the village in time to evade advancing Azerbaijani troops. After capturing Hadrut, the district capital, the Azerbaijani army quickly occupied new territories.
Mrs. Hakobyan and the children found out about Serzhik's death a few days ago. They haven't yet made funeral arrangements. Alvard hasn't come to grips with her husband's demise.
Syuneh, who married in Gyumri and has been living there for eleven years, says that her uncle's body was brought to Gyumri by chance.
She believes this is a sign that his uncle's family should remain under her care, no matter how difficult it is. Syuneh jokingly says that in addition to four children, she has three more - Lusineh, Ruslan and Robert.
After a peaceful life in Tumi, the children's reality has changed dramatically.
Showing photos of his father on the phone, Ruslan remembers his birthday. A party was organized in the village attended by all his relatives and friends. For the first time in his life, Ruslan drank homemade vodka. He got tipsy and went to sleep. "Dad is a man who loves life," he says, controlling his excitement.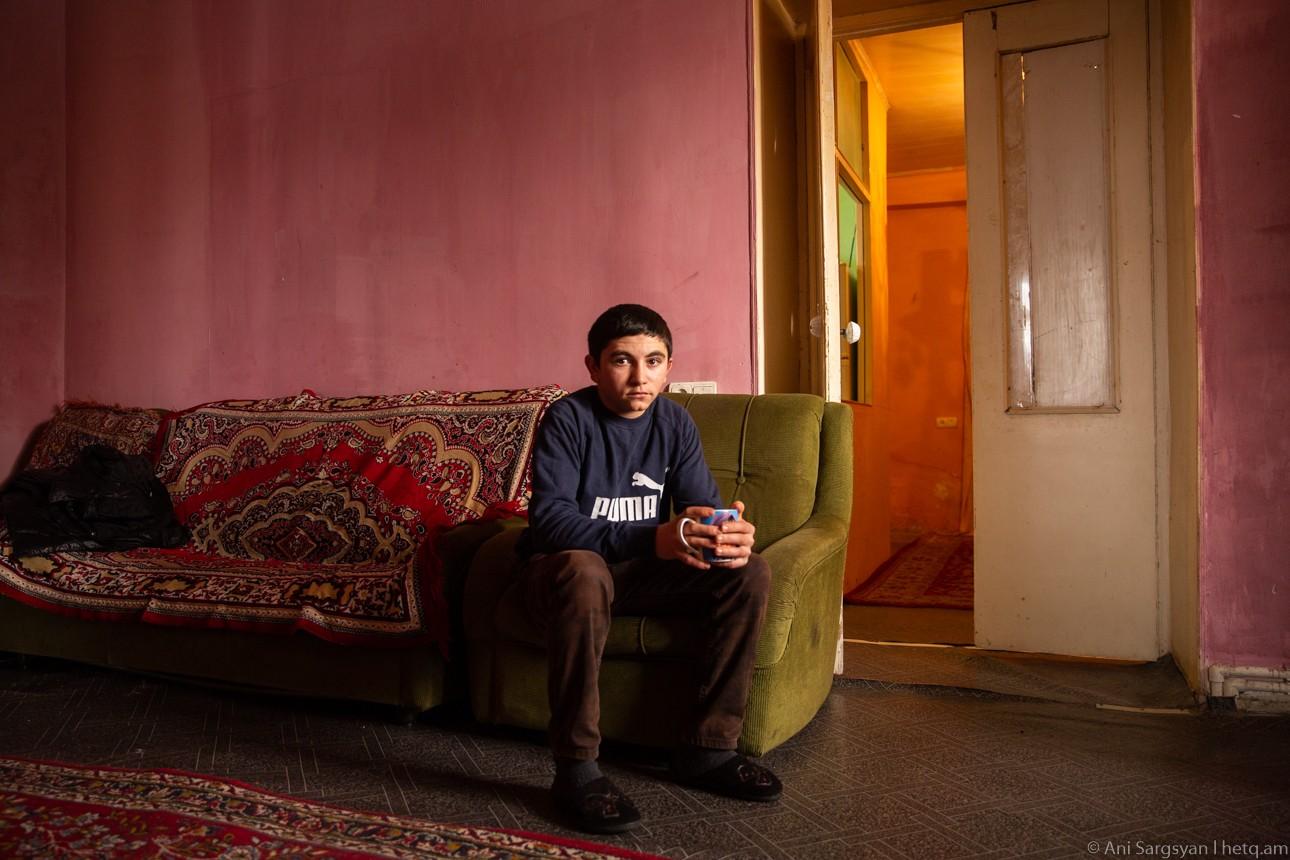 Ruslan says he only thinks about earning money for his family. Recently, he was hired as a trainee at a car repair. He wants to start working.
After graduating high school, Lusineh had no time to plan her future, leaving everything behind in Tumi.
The family first moved to the town of Vanadzor in Armenia. Syuneh then brought them to Gyumri.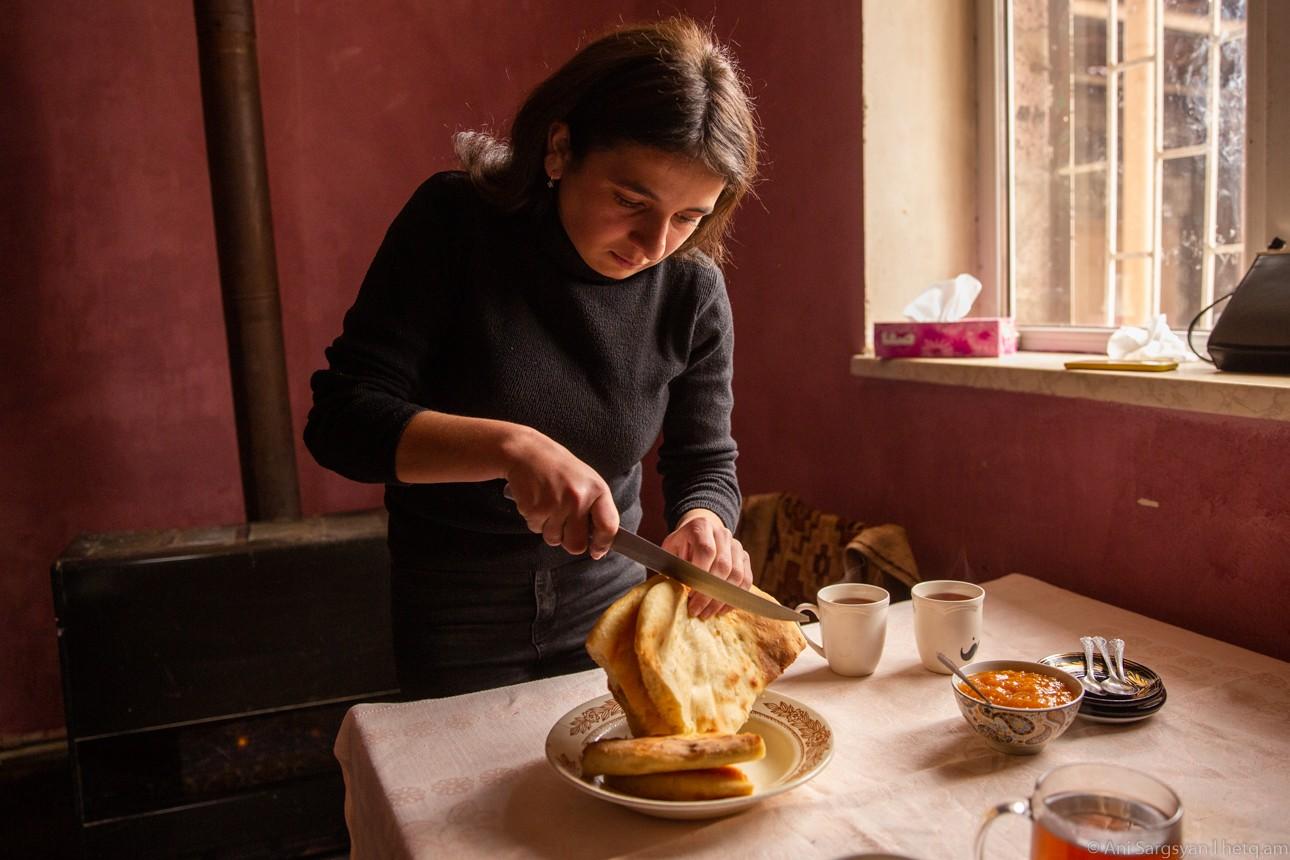 Lusineh cuts freshly baked bread
Lusineh gets emotional and cries when talking about Tumi. She also wants to find a job.
Syuneh says the children must adapt to their new life whether they like it or not. She jokes that Lusineh has started speaking in the dialect of Gyumri.
"Now I do manicures for Sister Syuneh. It's good, I like it," says Lusineh, while making tea for us. Syuneh opened a small nail salon in the center of Gyumri last year. Lusineh is learning a new trade there.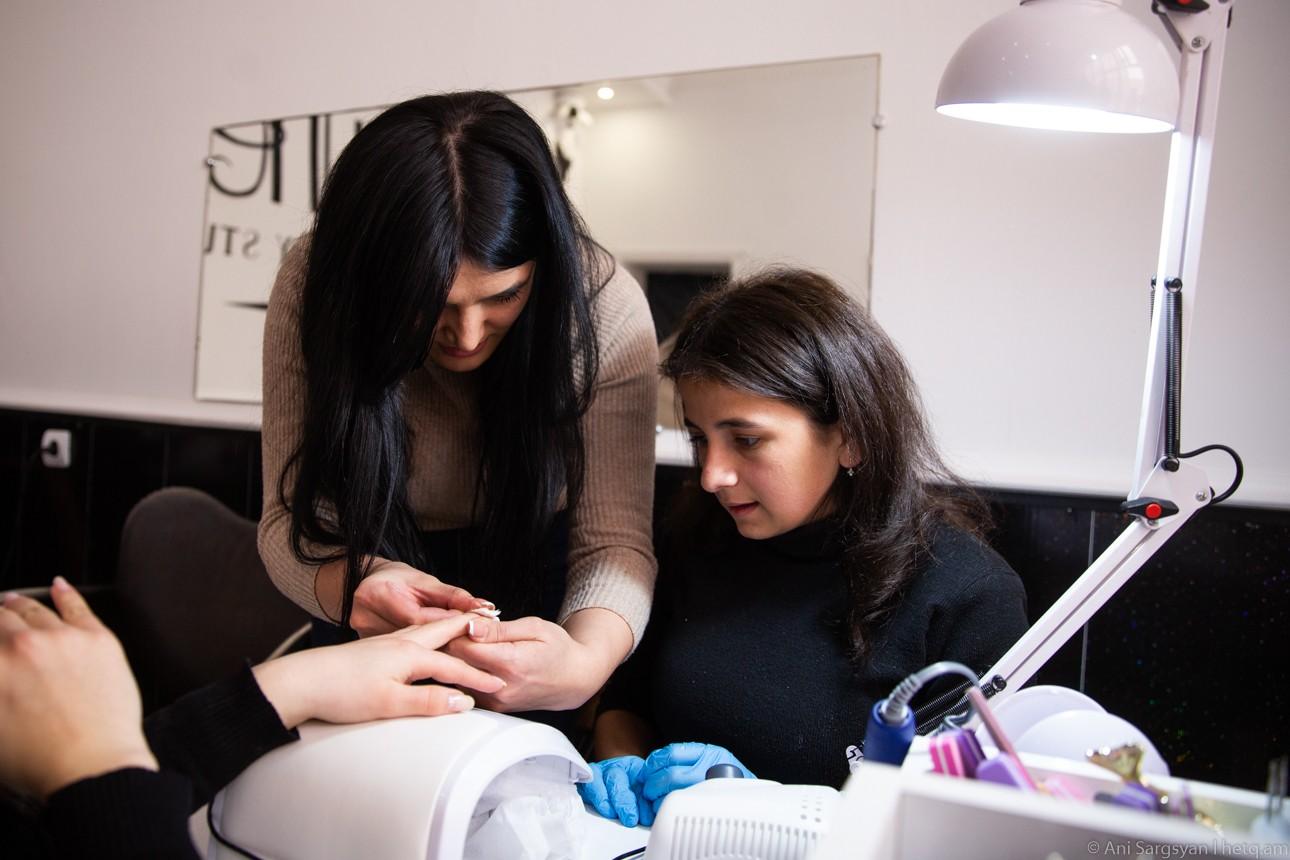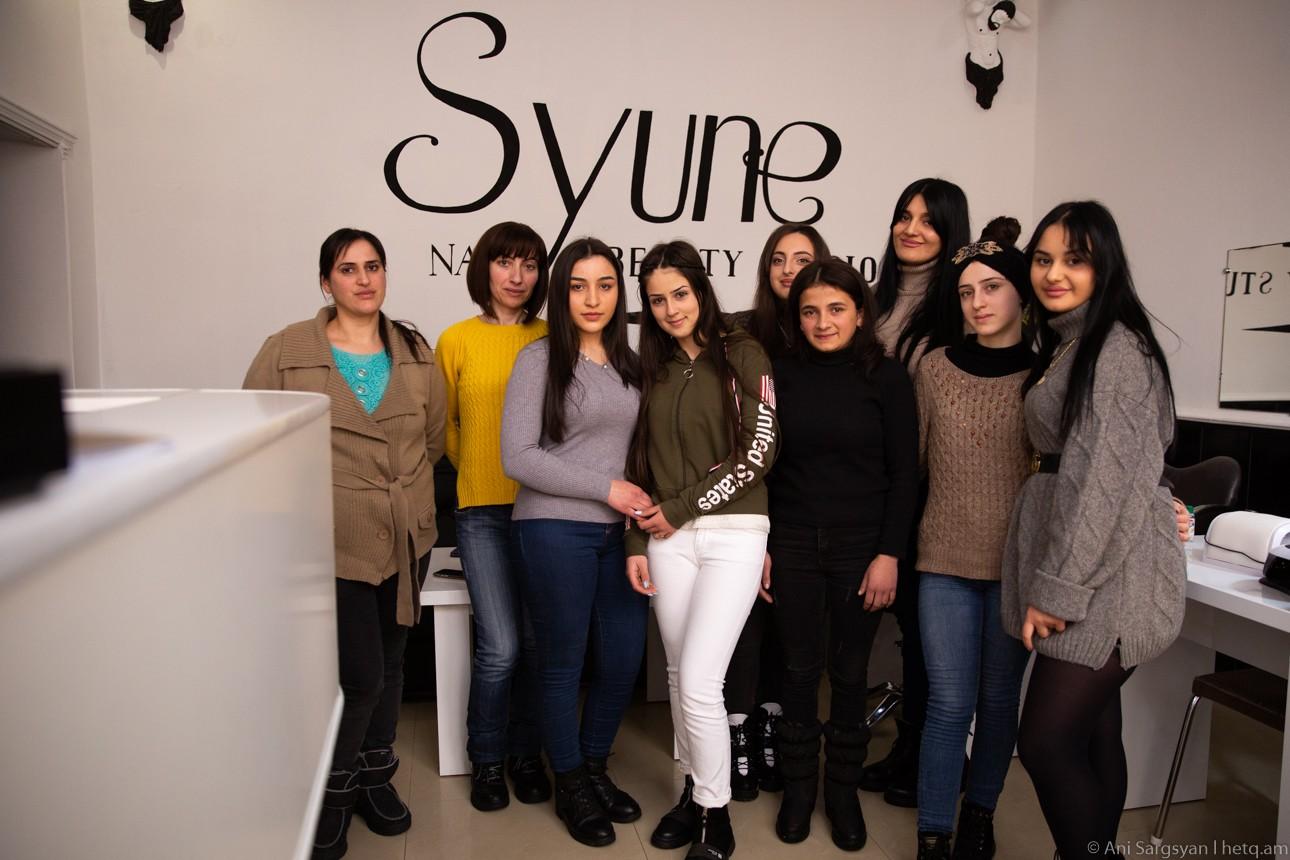 Syuneh praises Lusineh and says that she learns quickly. But the psychological wounds left by the war have not yet completely healed.
Although the family has received almost no help from the government and they are pessimistic of returning to Tumi any time soon, Mrs. Hakobyan and her children are confident they will overcome all the challenges they now face.
If you found a typo you can notify us by selecting the text area and pressing CTRL+Enter