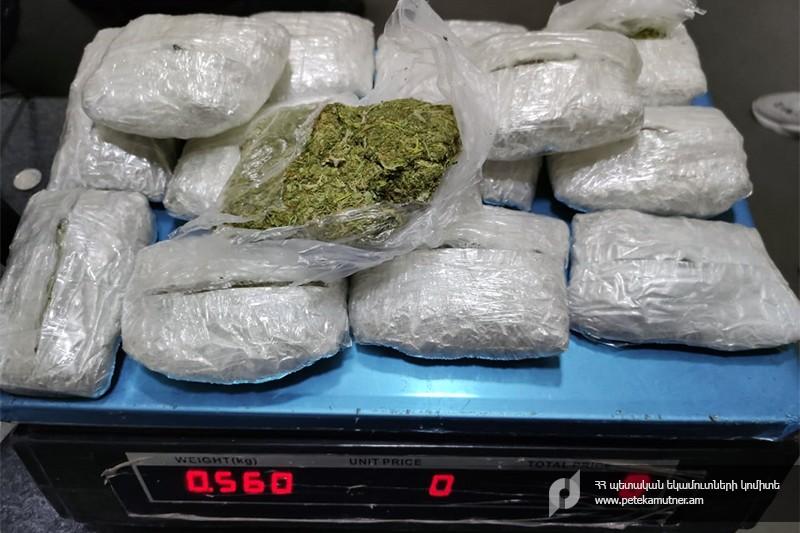 Smugglers Continue to Use Armenia as a Transit Country; Turn to Mail Deliveries
Armenia continues to serve as a transit country for drug smugglers despite the coronavirus border restrictions imposed last year.
At a meeting today with journalists, Vardan Vardanyan, who heads Armenia's Department for Combating Smuggling at the State Revenue Committee (SRC), said that the number of registered cases of customs violations in Armenia have more than doubled in 2020, numbering 426.
296 of the customs violations registered last year are cases of smuggling, with which criminal cases have been initiated. Administrative proceedings were initiated in 130 cases.
Cases of smugglers using the postal service to send drugs have increased given the closure of Armenia's land border, especially with Iran.
The quantities of drugs found to be out of circulation in 2020 are as follows: 6.1 kg of methamphetamine, 5.2 kg of opium, 3.1 kg of marijuana, 2.9 kg of ketamine, 1.6 kg of heroin, e-cigarettes, psychotropic substances, etc.
"They are intended for consumption in other countries. However, there is no difference between drugs intended for consumption in Armenia or transported to another country. In case of transit, we are dealing with transnational organized criminal groups," said Vardanyan.
He claimed that the increased number of registered smuggling cases is due, in part, to the improved efficiency of his department.
Vardanyan told reporters that smugglers also try to illegally import goods such as cellphones, gold, jewelry and medicines.
If you found a typo you can notify us by selecting the text area and pressing CTRL+Enter