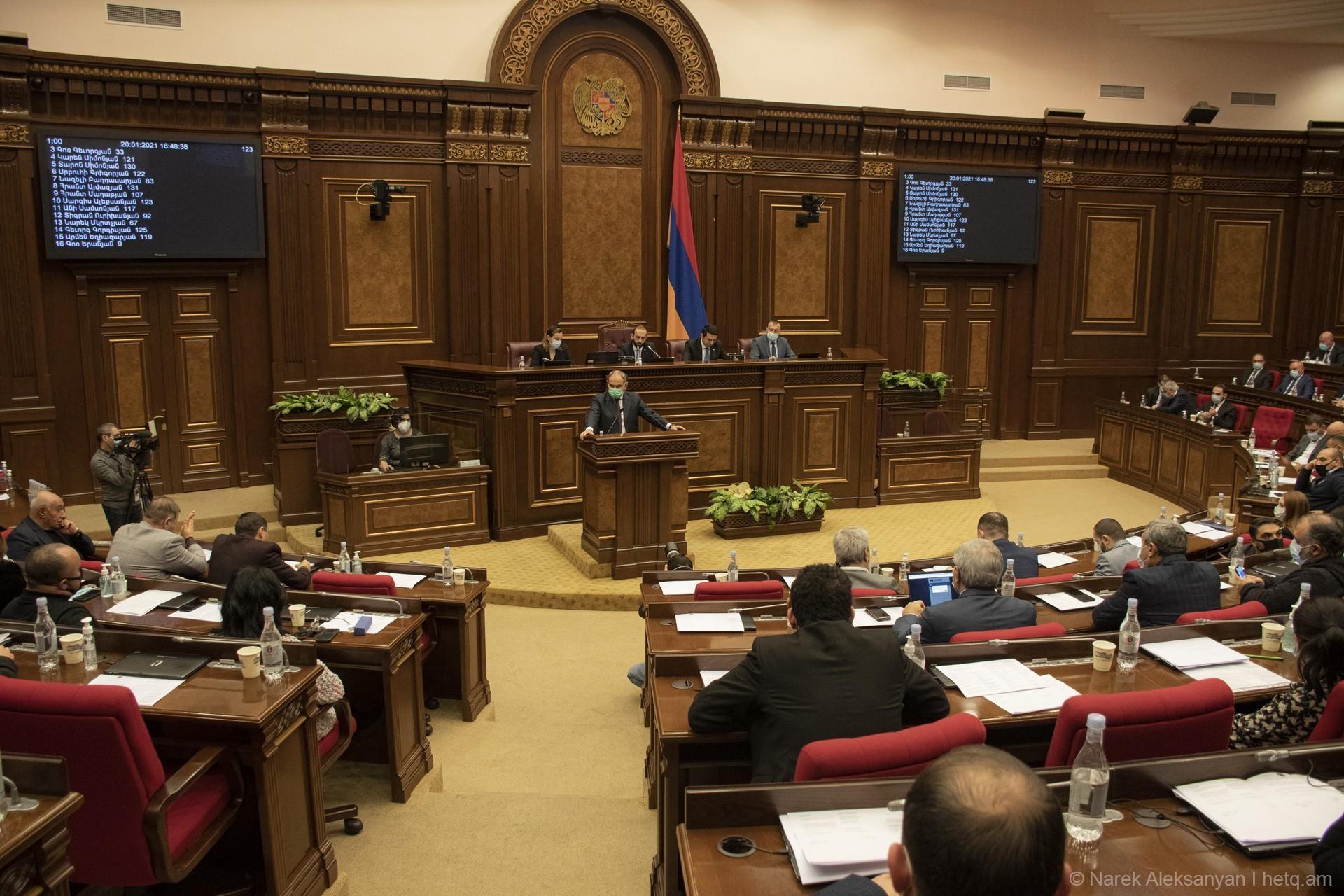 Armenian Opposition MPs Demand Clarification on Alleged Syunik Border Document
While the ruling Im Kayl (My Step) faction in Armenia claims that no "secret document" has been signed regarding the disputed Davit Bek-Goris stretch of highway in the country's southern Syunik Province, some opposition MPs claim otherwise.
The MPs say the deal is a secret addendum of the November 9 ceasfire agreement. They are demanding clarification from the government.
Sections of the new border between Armenia and Azerbaijan in the province are being demarcated, thus giving rise to allegations that the Pashinyan government has signed off on a secret deal on the issue.
Today, at a parliamentary briefing, My Step MPs said that a text, recently disseminated on social network, alleging to be such an agreement, is a fabrication.
If you found a typo you can notify us by selecting the text area and pressing CTRL+Enter