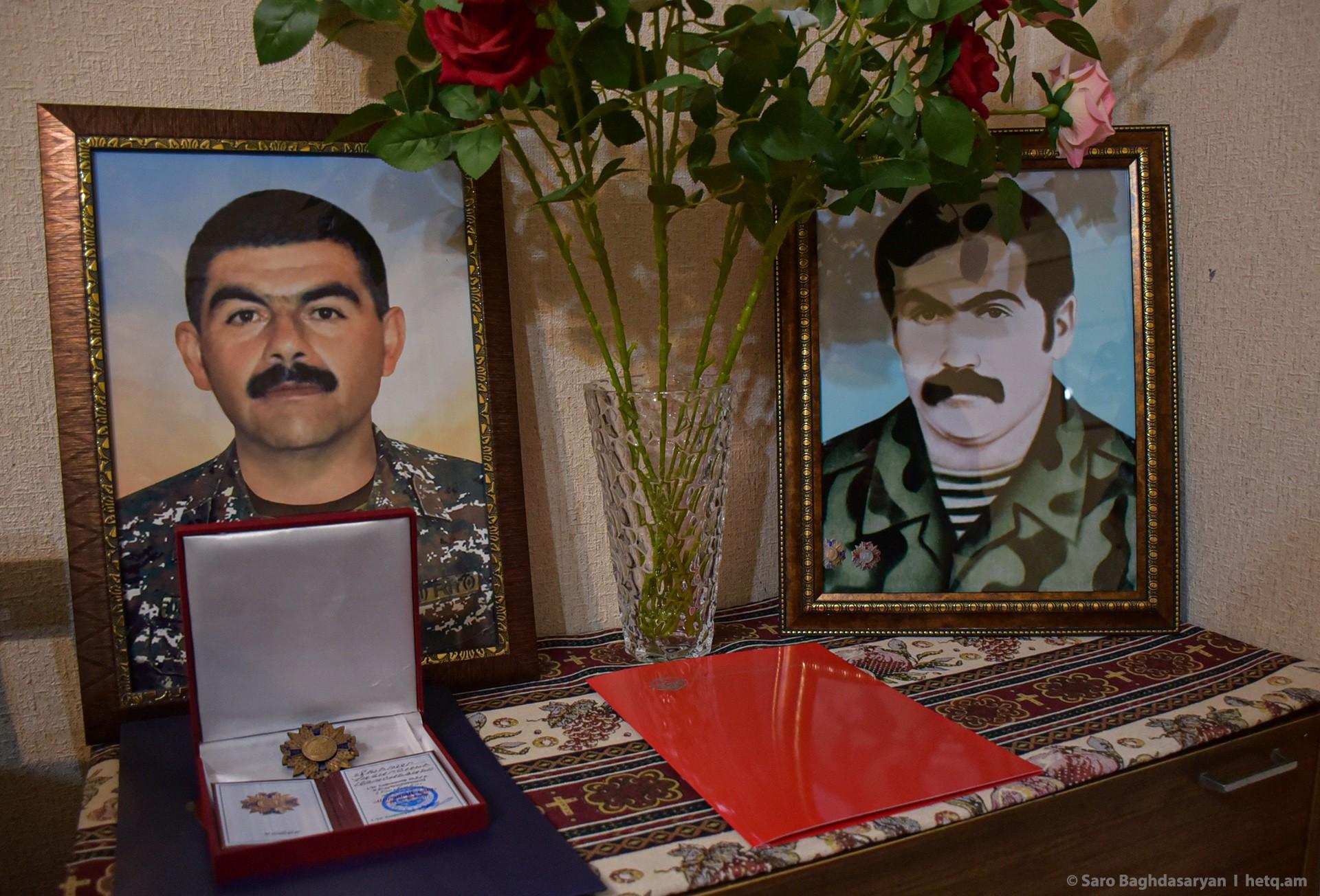 Karin Tak: Artsakh Village Lost Its Mayor and Local Defense Commander in the War
Mkhitar Arushanyan was the mayor of Karin Tak, a village in Artsakh just south of Shushi now under Azerbaijani control.
During last year's war, when it became apparent that Azerbaijani forces intended to attack Such from the south, via Karin Tak, Mayor Arushanyan told his brother Tatul that he'd kill himself on his father's grave if the village was captured.
Vagharshak Arushanyan, their father, was killed on January 26, 1992, in the heroic battle of Karin Tak during the Artsakh Liberation War.
In that crucial battle, Azerbaijani forces were pushed back with significant losses. Vagharshak Arushanyan was awarded the Combat Cross.
Azerbaijani artillery continuously targeted Shushi, the "fortress city" of Artsakh, from the first days of last year's war that broke out on September 27.
By early November, fighting had reached Karin Tak.
Karin Tak Mayor Arushanyan and local defense commander Artur Arakelyan attended a meeting in Shushi, on October 28, to review the military situation. Former Armenian Minister of Defense Seyran Ohanyan was also there.
It was decided that the villagers along with regular army soldiers should make a stand in Chakhmakh, an area in the middle of the Sghnakh and Karin Tak villages.
After the conference, Arushanyan and Arakelyan returned to Karin Tak and then left for Chakhmakh to decide on the location of the new defensive positions.
As soon as they arrived, Azerbaijani forces attacked. Armenian forces halted the Azerbaijani advance, but Mkhitar Arushanyan, Arthur Arakelyan and his son Kamo Arakelyan were killed.
The news of Mkhitar and Arthur's death caused confusion in the village.
Mkhitar Arushanyan, Artur and Kamo Arakelyan were buried in Stepanakert.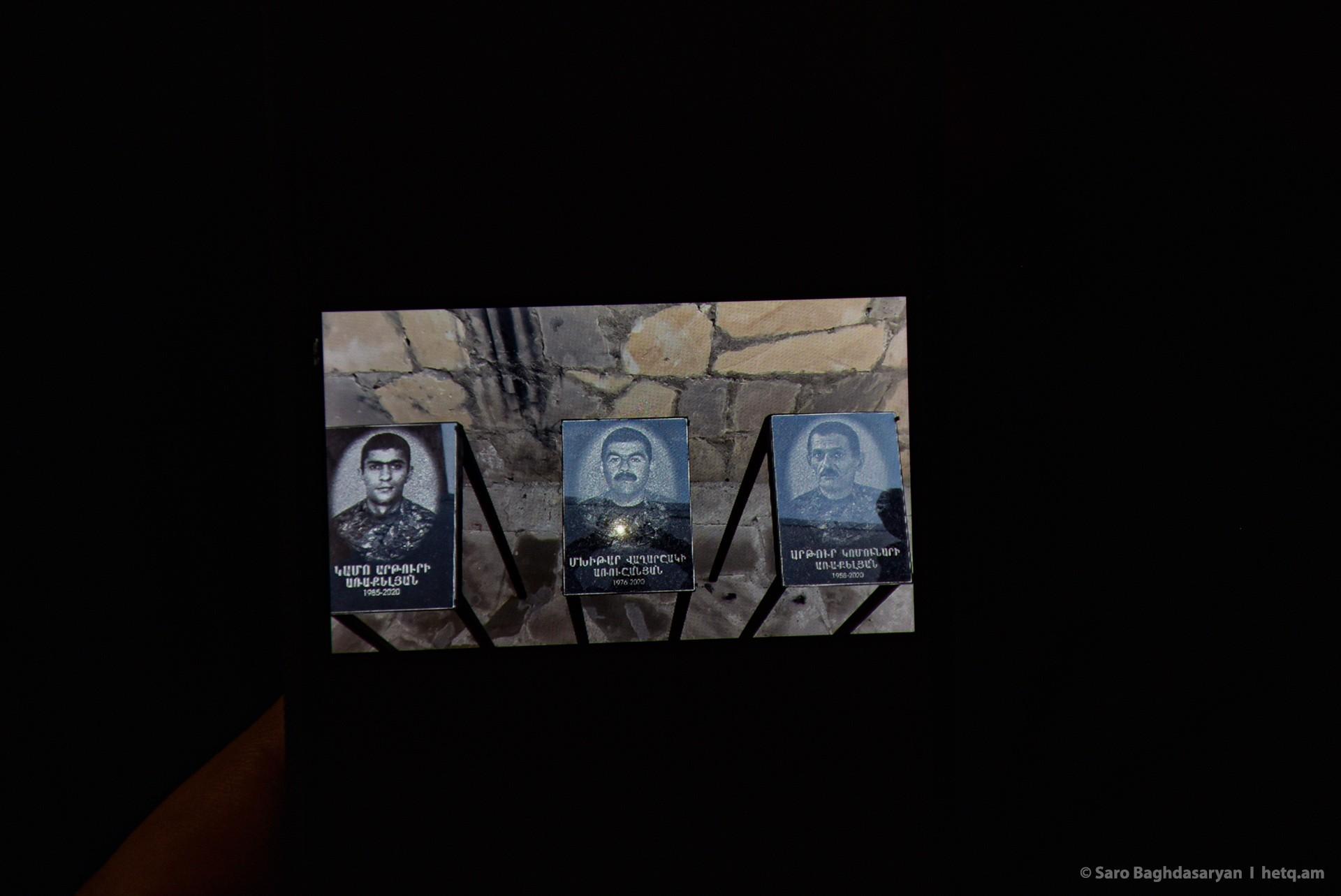 Stepanakert Cemetery: Kamo Arakelyan, Mkhitar Arushanyan, Artur Arakelyan
Mkhitar's older brother, Seyran, recalls the last conversation with his brother.
There was an anti-aircraft system in Shushi, Mkhitar called his younger brother Tatul. He also told their commander to give the system to the village.
"Mkhitar said, 'Get up and bring the anti-aircraft gun to the village so that the rear guard can work.' "At one o'clock I descended from the village and I called. I found out that Mkhitar was in Chakhmakh and that the Turks had already arrived," says Seyran.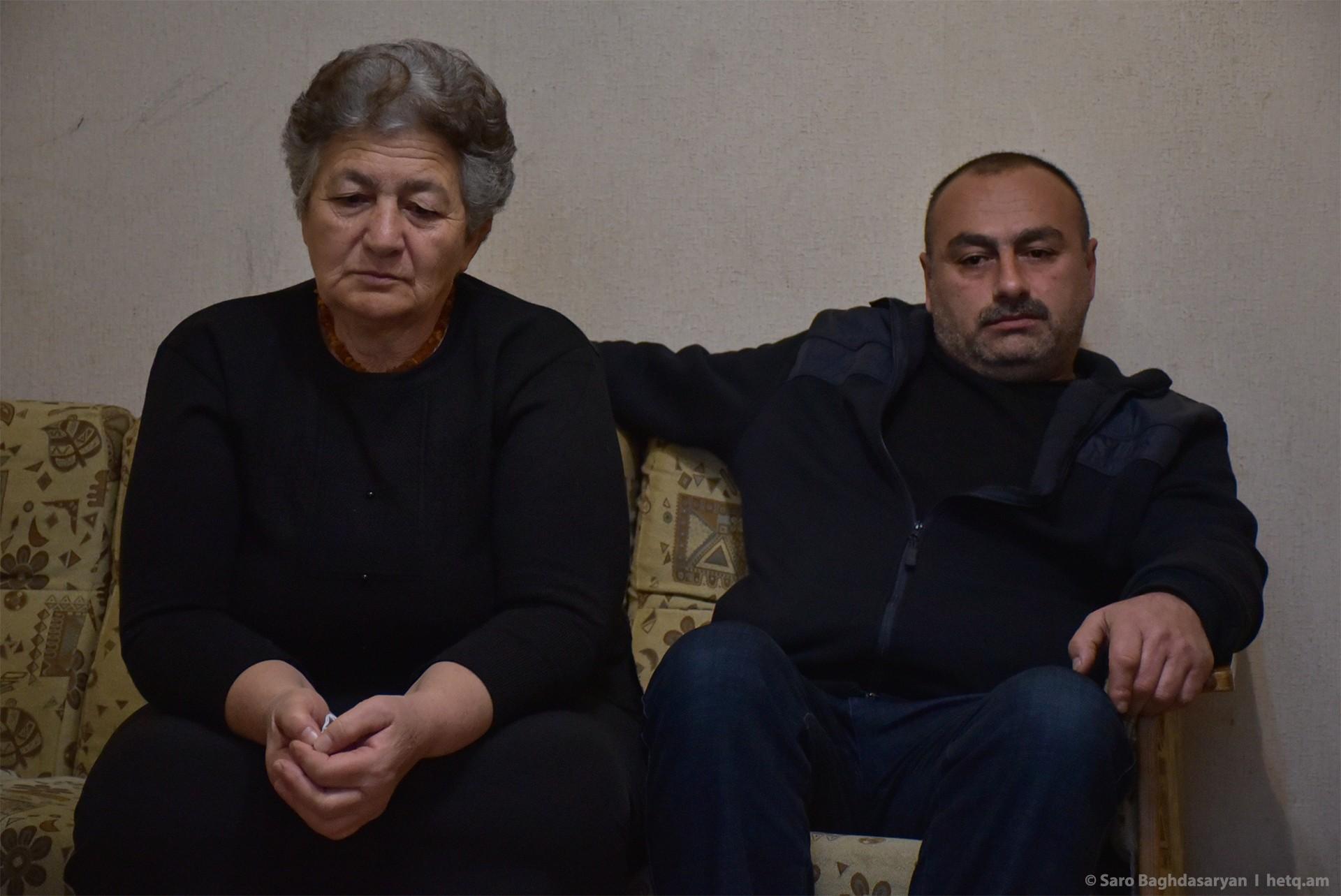 Mkhitar Arushanyan's mother and older brother Seyran
Mkhitar Arushanyan's younger brother, Tatul, who is serving at an Artsakh military unit, adds that they anticipated that the Azerbaijani forces would reach the village, but Mkhitar couldn't imagine such an outcome.
Returning home with Mkhitar after the funeral of Gerasim Hovhannisyan, one of the villagers, Tatul told him that if the Azeris had reached Chanakhchi (Avetaranots) from Jabrayil, their goal was to enter Shushi, and the road was via Karin Tak.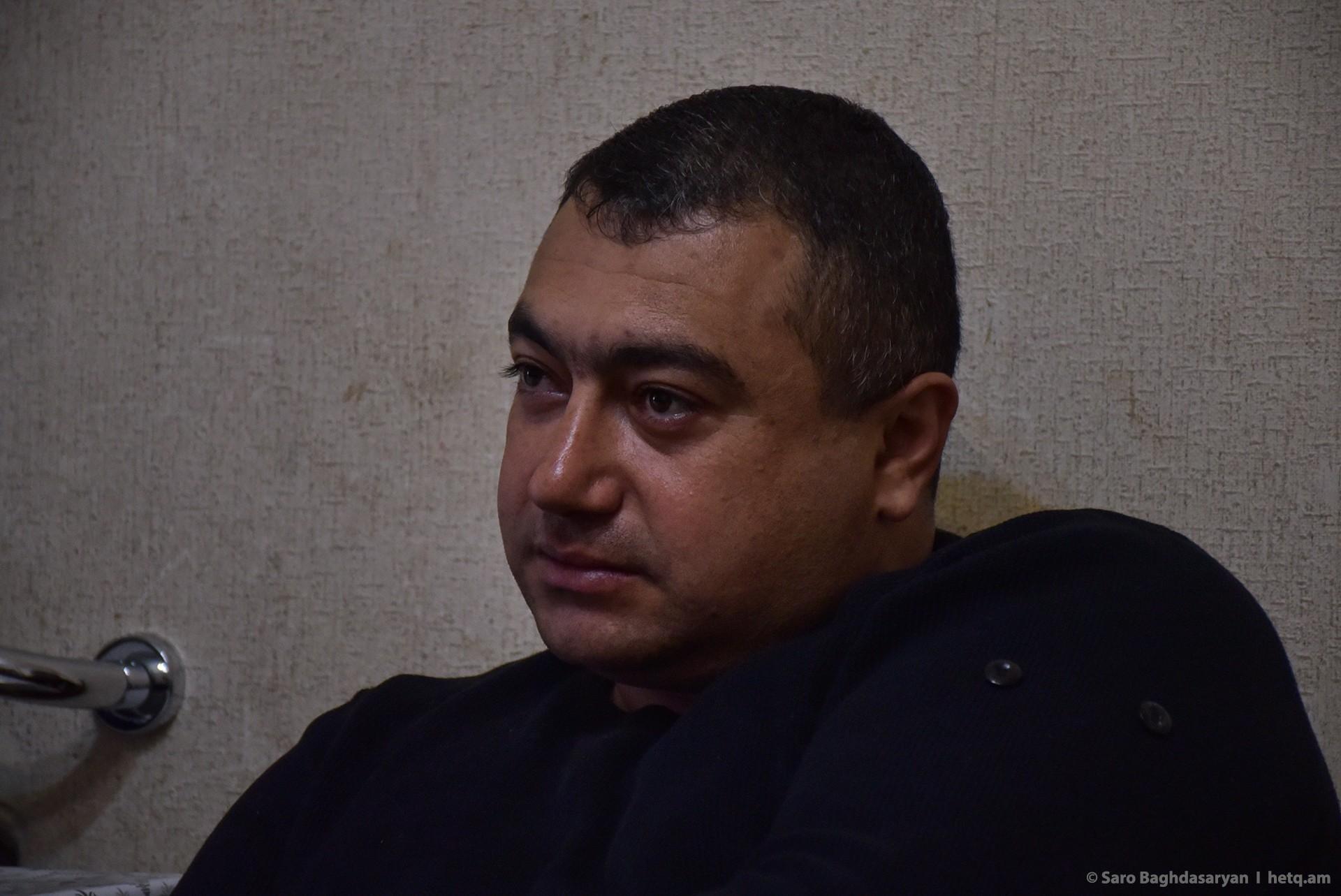 Mkhitar Arushanyan's younger brother Tatul
"He couldn't accept the possibility. He said we will never let the village be taken. I said no, you are not right. He said that if the village were taken, he'd go and kill himself on our father's grave," says Tatul Arushanyan.
Mkhitar Arushanyan served as Karin Tak mayor for fourteen years. He loved the village and its residents. He was especially happy to hear about the birth of a child in the village.
"We joked and asked him how many children were born this year. He said seven had been born and another was expected. He had all that information. More than twenty houses had been built in the village in the last ten years. This also made him happy. He was proud that the village had water and natural gas. He also installed streetlights," Tatul says with a smile.
Mkhitar Arushanyan planned to build a small museum in the village near the monument to the victims of the 1992 war. He was looking for benefactors and had received the support of the Artsakh authorities and the Union of Artsakh Freedom Fighters. He had already staked out land for the museum.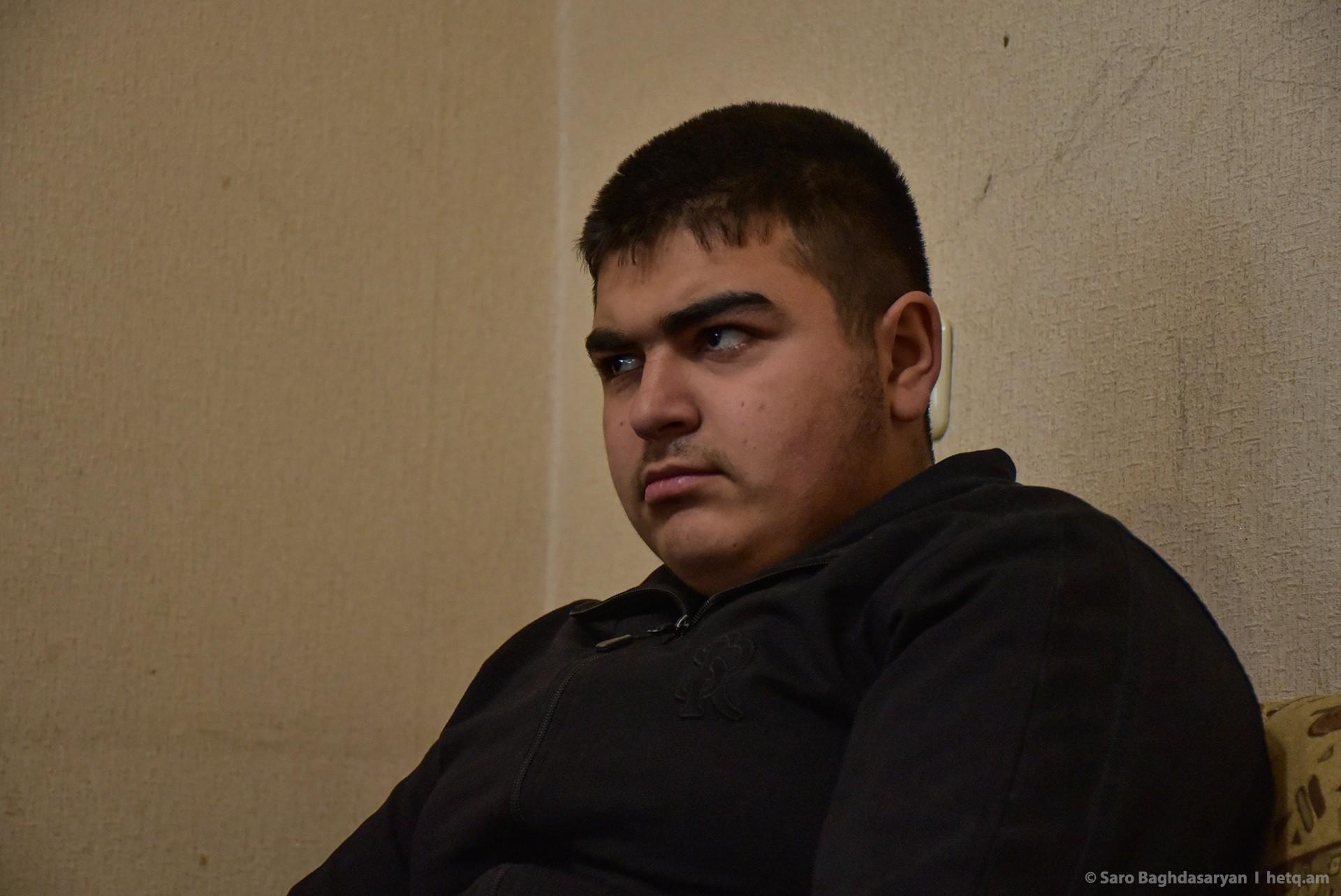 Narek, Mkhitar Arushanyan's son
Mkhitar Arushanyan married in 2001. The couple's only son is Narek, now seventeen. Mkhitar wanted his son to get a higher education. The boy has decided to study economics.
Artsakh President Arayik Harutyunyan posthumously awarded Mkhitar Arushanyan the "Combat Cross - First Degree".
Top photo (from left): Mkhitar Arushanyan, Vagharshak Arushanyan
If you found a typo you can notify us by selecting the text area and pressing CTRL+Enter