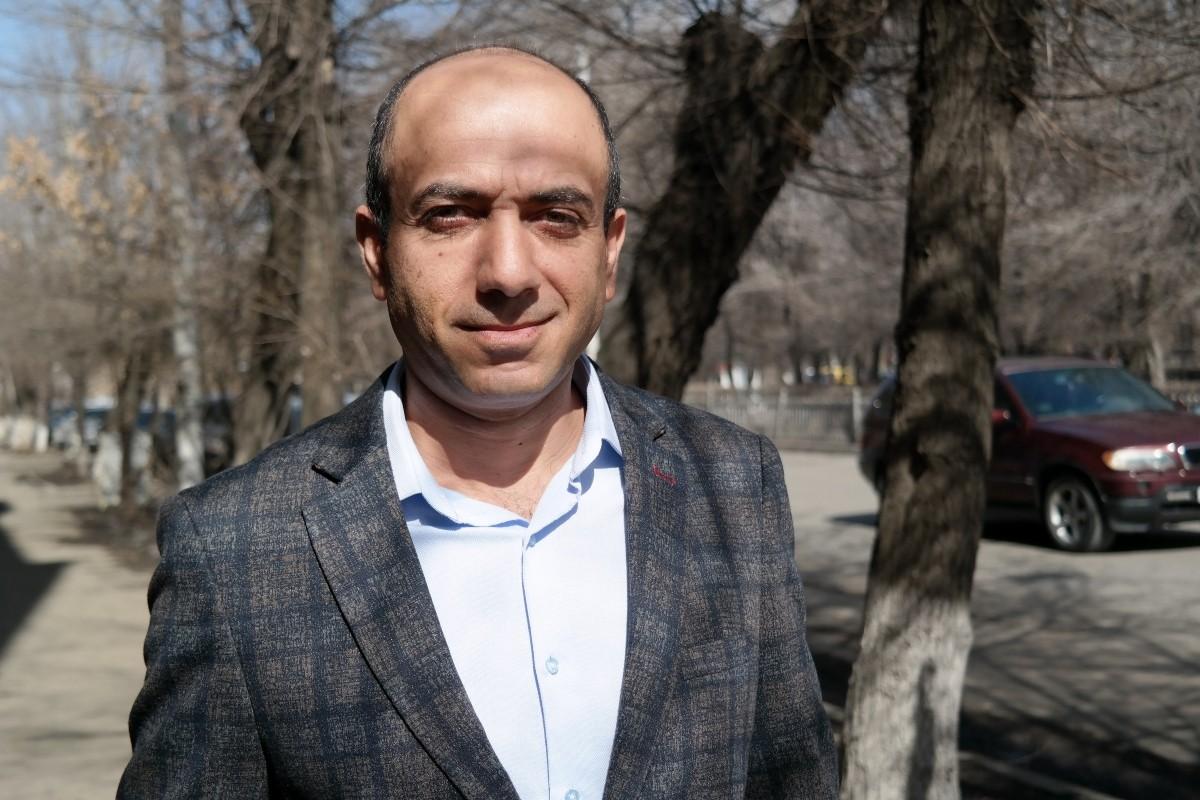 Former Kashatagh Village Mayor Says IDP's Need Jobs, Housing
Because of last year's war, residents of the Kashatagh village of Kumayri, captured by the Azerbaijanis, were all evacuated to Armenia.
The village bears the ancient name of Gyumri, in Armenia, and was founded by the people of Leninakan in the 1990s.
According to 2020 data, Kumayri-Shirak community had 36 farms. Former Kumayri Mayor Artavazd Khandoyan says that most residents were born in Armenia's Shirak Province, mostly in Gyumri. The recent war forced people to abandon everything they had created over the past thirty years, becoming refugees in their own homeland.
70% of the residents of Kumayri village now live in Gyumri. In the past three months, almost everyone has been able to find an apartment to rent. There are also those who simply returned to their own apartments in Gyumri, which were not sold on time.
Few evacuated families have such an advantage. Khandoyan says there should be a smooth transition from the provision of humanitarian aid to the field of practical assistance, that is, the implementation of programs to provide jobs to the displaced Artsakh people, otherwise the 1988 post-earthquake scenario may be repeated.
"Years after the earthquake, many people said that the aid destroyed by the people of Leninakan. People sat and waited for the beans, oil and pasta to arrive. Many got used to the idea of ​​not working. The long-term aid provided after the earthquake fundamentally changed the mindset of many. Even now, that danger is observed. In any case, I see it," says Khandoyan. "They come to me for help, complaining that another guy received this and that. This means that little by little we are following the path of the post-earthquake Leninakan."
Khandoyan founded the Kumayri NGO last December, hoping to better address the problems of displaced Artsakh residents.
"Our organization was registered in January. The war was a kind of evil joke. We turned from a village into an NGO. But we have what we have and we have to look ahead," says Khandoyan, adding that the priority now is finding jobs for the displaced.
He says those who moved to Armenia approach employment differently. Some are skeptical and do not want to look for a job. Many have already registered at the Gyumri Employment Center, while others are not ready to relocate for a job.
Khandoyan says that those who moved from rural areas of Artsakh mainly understand agriculture and animal husbandry very well. Finding a job in an urban environment, trying to adapt to just survive, will cause problems in the future.
"Now we are trying to coordinate the information with our NGO, to understand the needs of families, to try to offer solutions, to raise issues with the government," says Khandoyan.
He argues that people might get lazy if the government pays their rents and that such an approach isn't a longterm solution.
Khandoyan says a better approach would be for the government to issue housing certificates to the IDPs.
If you found a typo you can notify us by selecting the text area and pressing CTRL+Enter