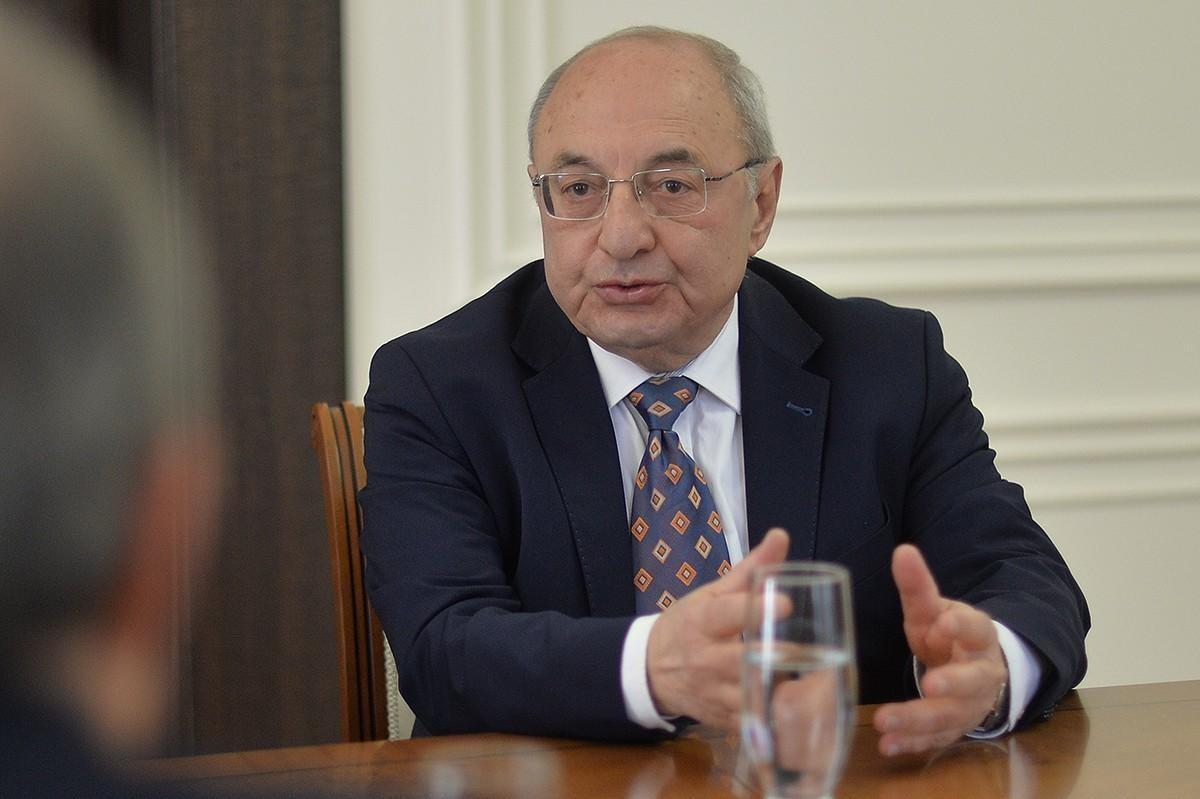 Anti-Pashinyan Movement Leader Warns Opposition May Take "Drastic Action"
Vazgen Manukyan, one of the leaders of Homeland Salvation Movement (HSM) demanding the immediate resignation of PM Nikol Pashinyan, stated today that anti-Pashinyan protesters will enter the parliament and the Government Building in Yerevan and that the police will open the doors to them.
"We will enter this building, and the police will open the door and accompany us. They will accompany us in the same way when we enter the Government Building. Our goal is not to enter the building by beating the policemen. We must get them to open the door and say welcome," said Manukyan, during a rally on Baghramyan Avenue today.
Manukyan, the opposition's candidate to lead a transitional government, says all this requires work, will and perseverance.
Manukyan announced that that HSM activists would visit the country's outlying regions and make their voices heard to the people.
Manukyan said that developments may force the opposition to take drastic action. He did not elaborate.
"There are at least 5,000 young people here who are disappointed and say, 'Let's go and break into this building. Let's occupy that building.' Wait, you may be needed. But it would be better if you were not needed," said Manukyan.
Manukyan aid that the HMS will organize another rally on Saturday.
Photo: archive
If you found a typo you can notify us by selecting the text area and pressing CTRL+Enter