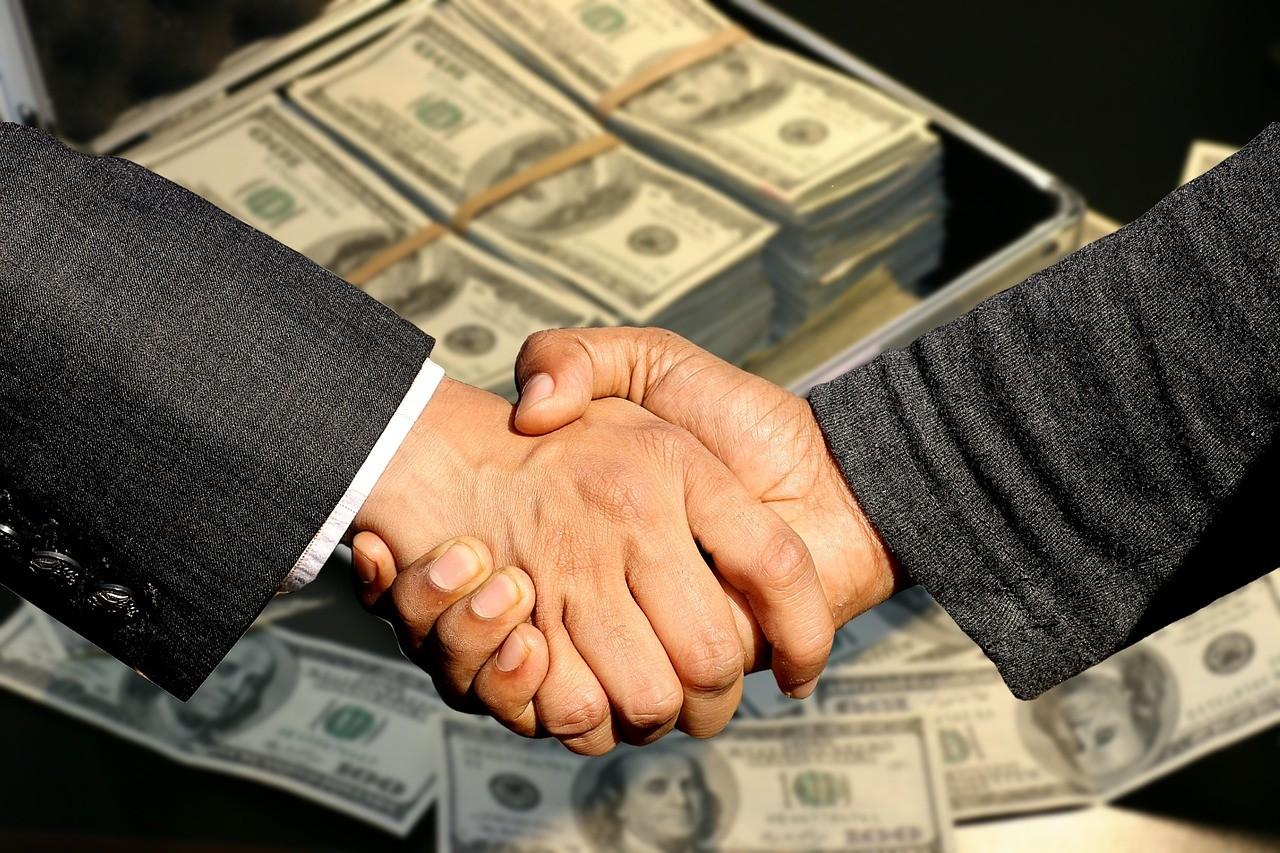 2020 - Armenia's Top 10 Foreign Trade Partners
2020 was a year of decline for both the entire Armenian economy and foreign trade. The export and import of Armenian goods have been reduced in a number of sectors. Based on official statistics, Hetq singled out the Top-10 markets of the year, trying to understand what changes have taken place in trade with partner countries.
According to Armenia's Statistical Committee, goods worth $ 2.544 billion were exported from Armenia in 2020, a decrease of 3.9% compared to 2019.
In 2020, Armenia imported goods worth 4.559 billion, a decline of 17.7%.
In the last ten years, the volume of Armenia's foreign trade has fluctuated.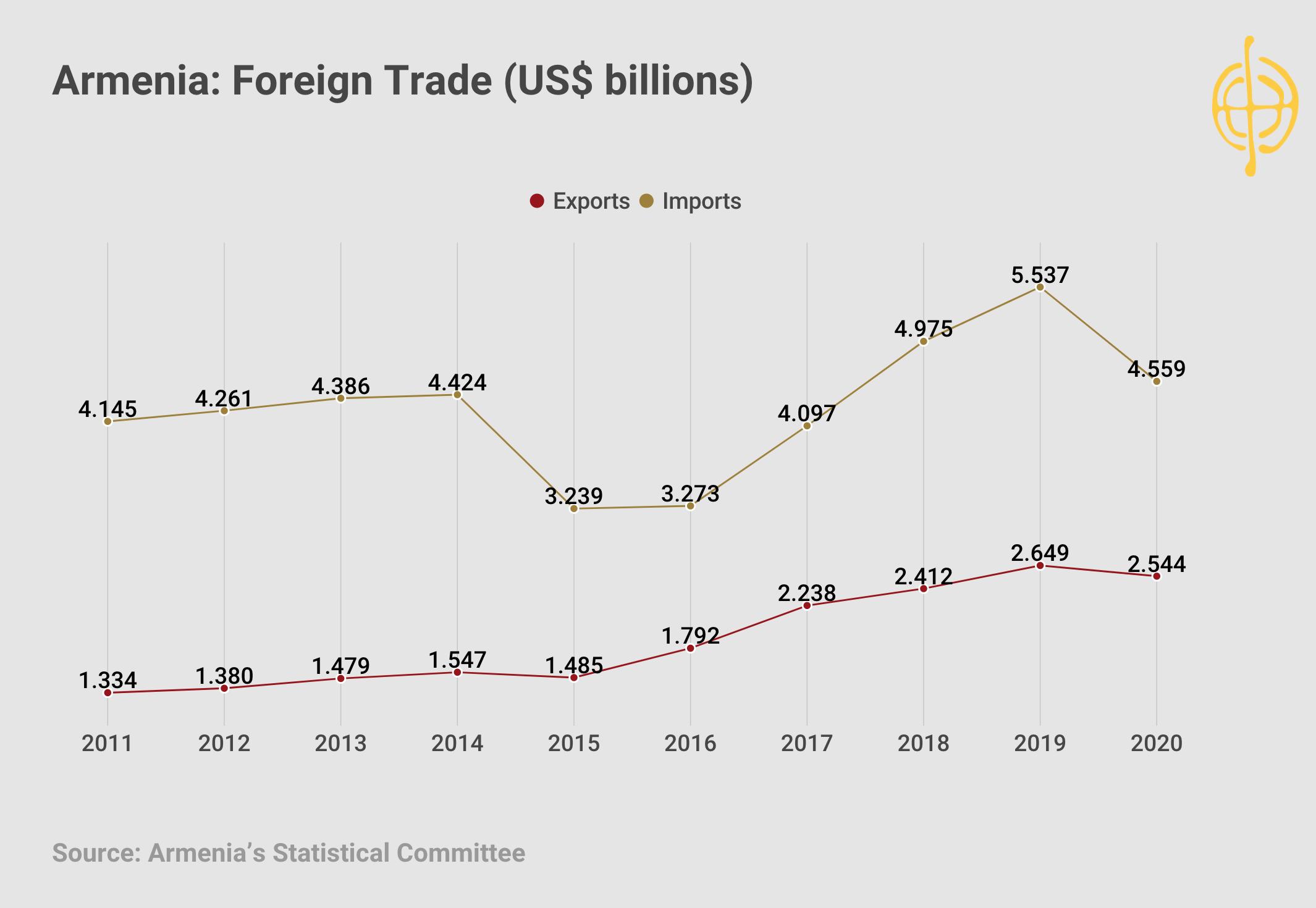 Russia, Switzerland, China. The three leading markets for Armenian exports in 2020
The leading export markets for Armenia in 2020 were Russia (26.6% of total exports), Switzerland (18.4%), China (11.4%), Iraq (6.4%) and Bulgaria (5.9%).
These five countries accounted for 68.7% of exports, which means that exports are not diversified.
The Netherlands, the United Arab Emirates (UAE), Iran, the United States and Georgia are in the list of the second five top importers of Armenian goods.
Russia has always been Armenia's leading export market. Armenia exports a variety of goods to this country, including food, household goods, clothing, alcoholic beverages (mostly brandy), mineral water. In 2020, about $676 million worth of goods were exported from Armenia to Russia, which is 9% less than in 2019.
Exports to Switzerland increased by 2.1%. Switzerland mainly buys minerals from Armenia - gold, copper, molybdenum.
Exports to China increased significantly, by 49.7%. Since the Customs Service of Armenia has not yet published the composition of 2020 annual exports by country-product, we must look at earlier data. Thus, we can assume that the growth was based on the export of molybdenum concentrate. Earlier, it was written that in the first half of 2020 the export of molybdenum from Armenia had sharply increased. It is due to this growth that the 3.3% share of Armenia's exports in 2019 to China China's increased to 11.4% in 2020.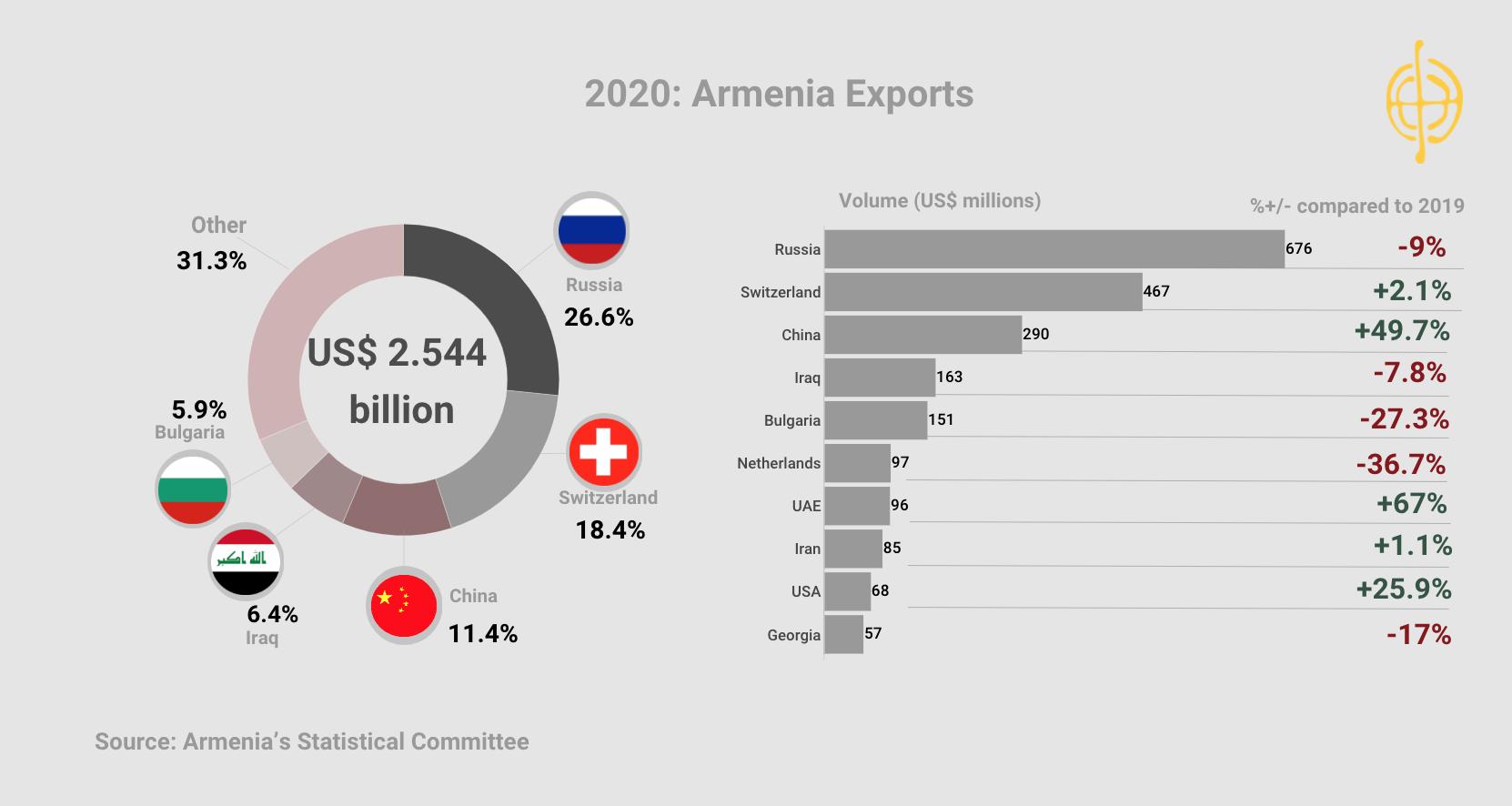 In 2020, Armenia imported more goods from Russia (share of imports - 32.4% by country of origin), China (14.8%), Iran (6.9%), Germany (5.2%) and Italy (4.2%). In total, the five countries accounted for 63.5% of imports. If last year there was an increase in some major export directions, the picture for imports is different. Only imports from Belarus, which is in last place in the top ten ten, only increased.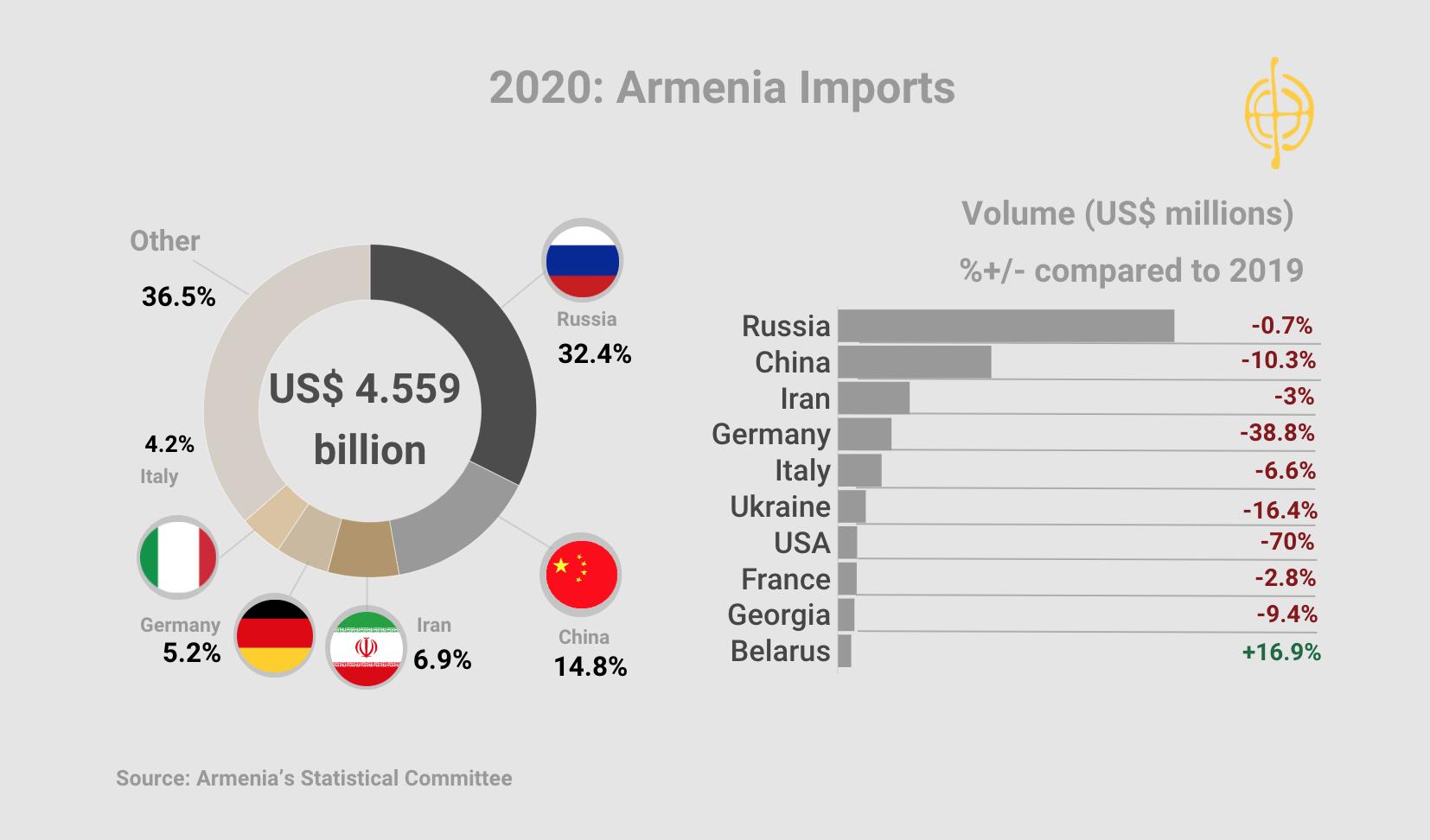 If you found a typo you can notify us by selecting the text area and pressing CTRL+Enter