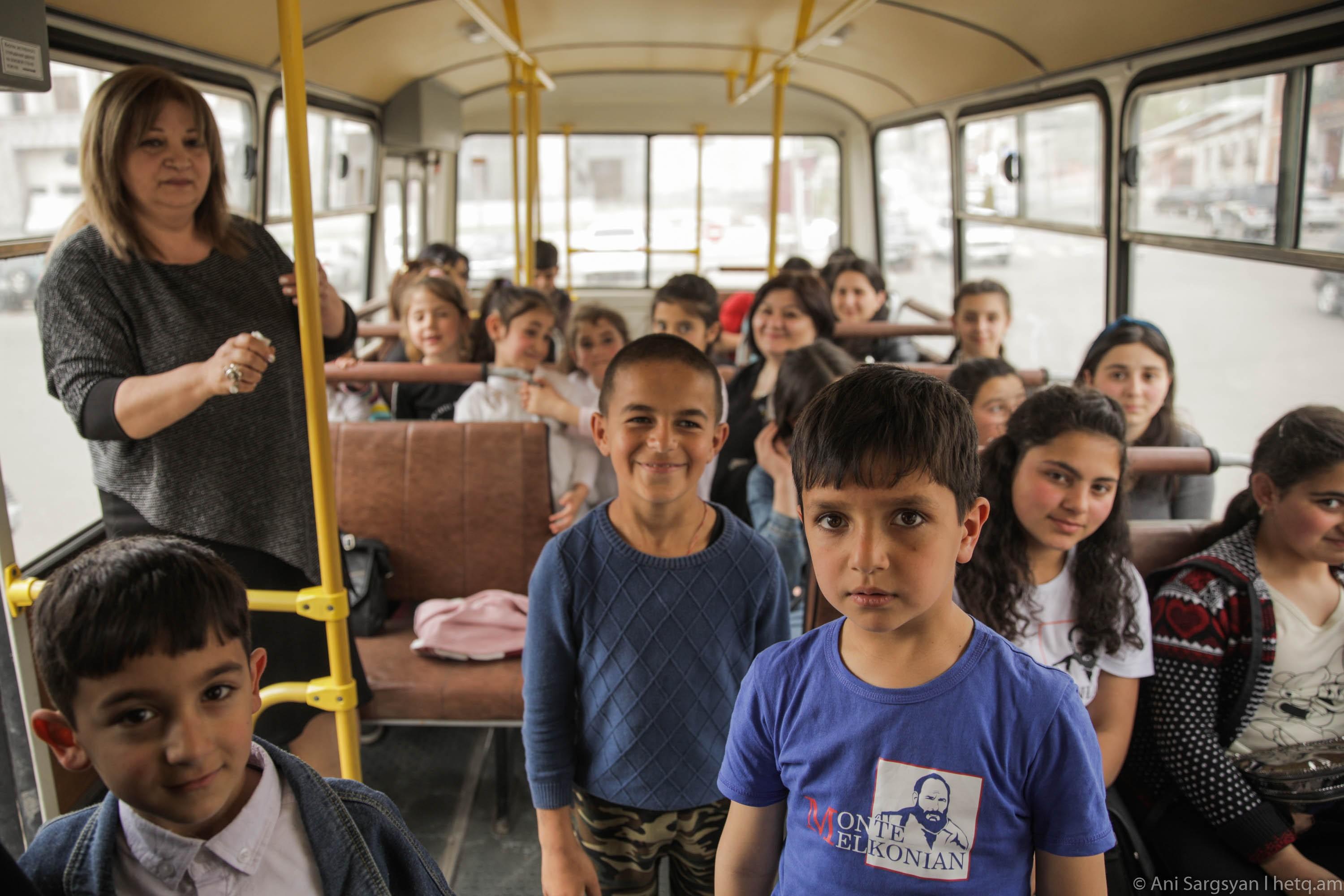 Life Goes On: Artsakh School Children Visit Stepanakert
The bus bringing schoolchildren of Lusadzor, a village in Artsakh's Askeran, was parked outside the Vahram Pazyan State Drama Theater in Stepanakert.
Students and teachers made the trip to watch a performance of Alvan Tzaghik (The Scarlet Flower).
It was their first trip to the Artsakh capital since last year's war.
The play never took place. There was a power blackout in the city.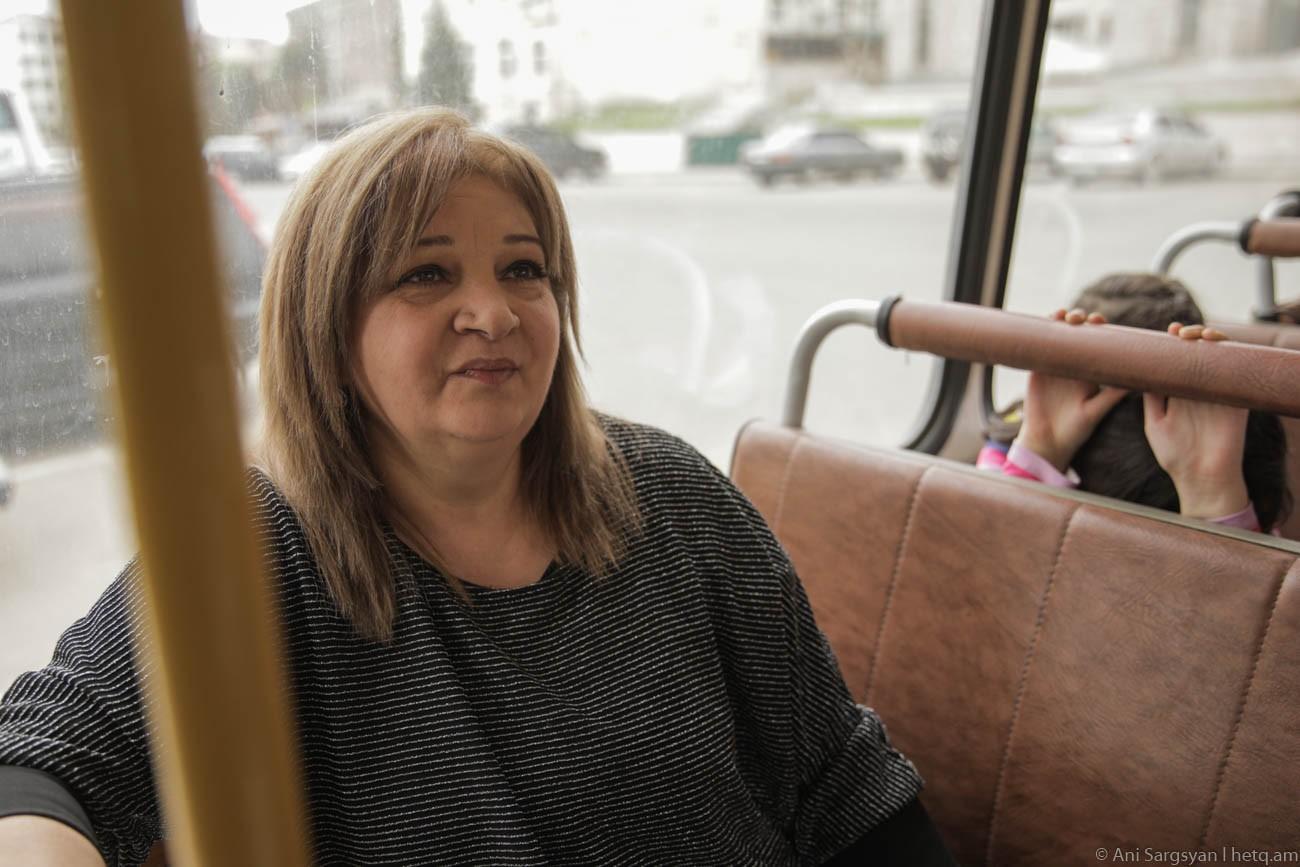 Svetlana Makvetsyan
School principal Svetlana Makvetsyan decided to take the kids for a walk around the town instead. The weather was windy outside, and they were waiting in the bus for the wind to calm down. That never happened, and the teachers decided to return to Lusadzor.
The school trip to Stepanakert was to be a welcome diversion for the children, a break from everyday life in the village. The children didn't seem to mind the change in plans. They were happy just to ride the bus to Stepanakert.
School biology teacher Kristineh Danielyan says the children are just coming to grips with the horrors of last year's war.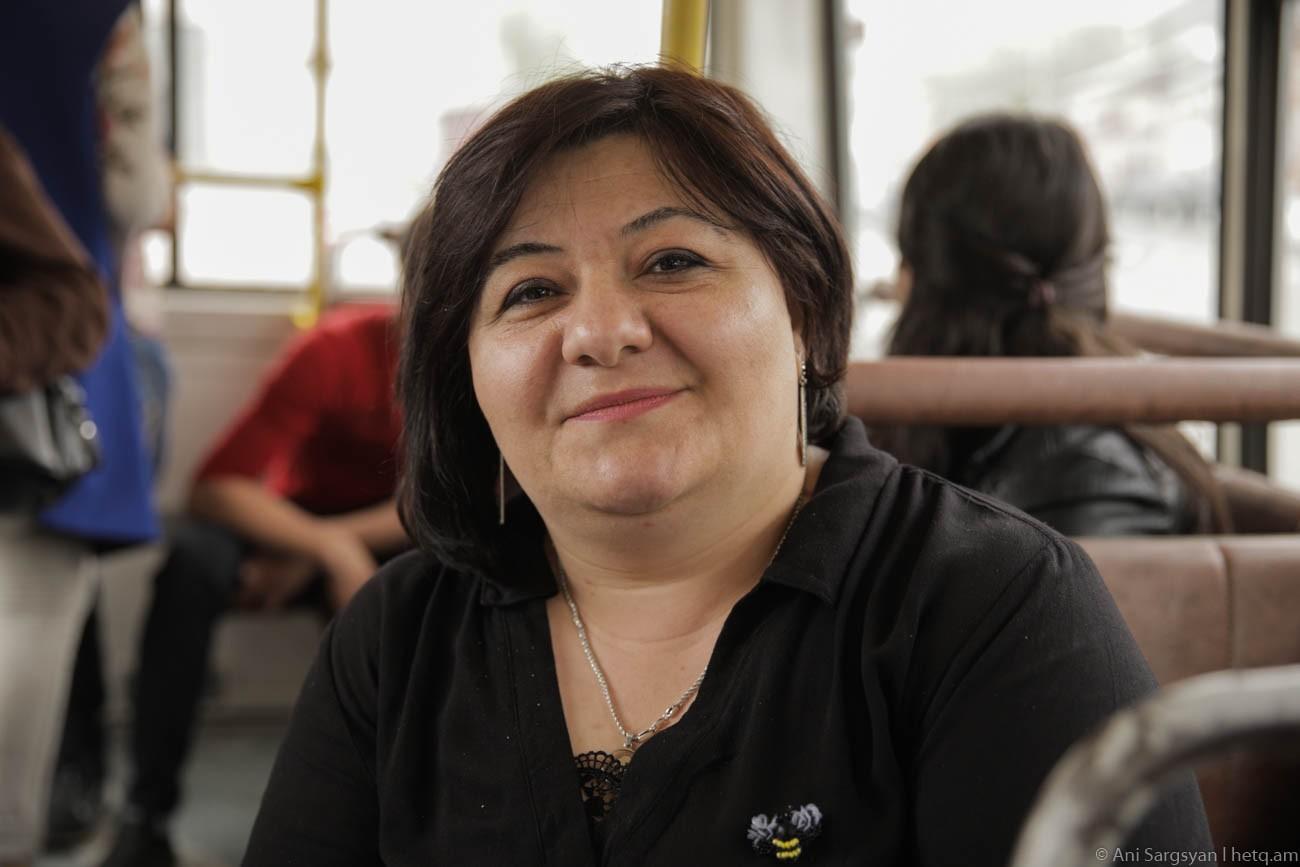 "We wanted the children to see with their own eyes that life goes on, to see something interesting outside the village. We brought the children to show that there is life after the war. Unfortunately, everything did not go as planned, and the weather was not favorable for walking around the city," says Danielyan.
Eighteen students studied at the Lusadzor school before the war. That number has now increased to 31. Many families from areas captured by Azerbaijan have moved to Lusadzor. Nobody left the village after the war.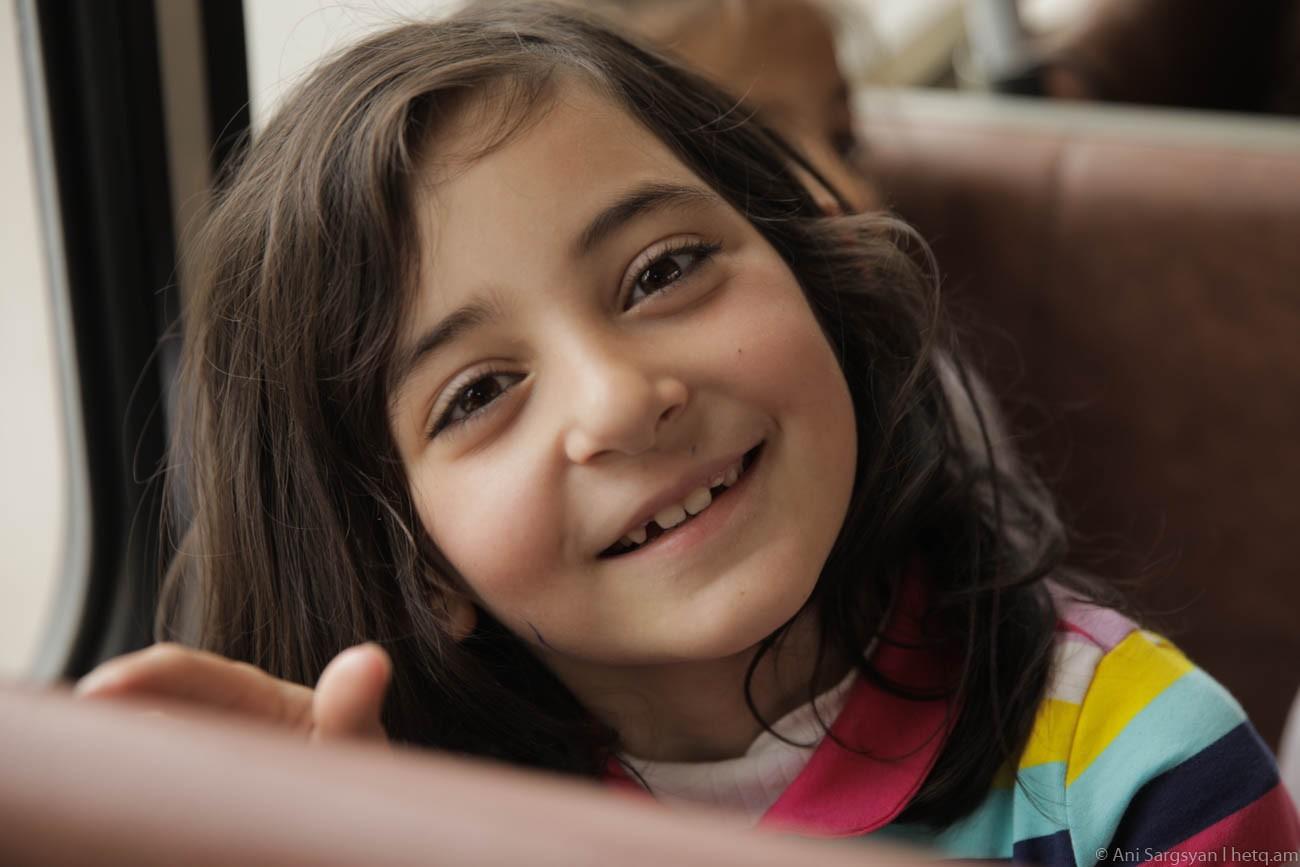 The students mostly shied away from answering our questions. Mariam Mesropyan, a first grader, was quite vocal. Her family lived in Berdzor before the war. After the war, when the region came under Azerbaijani control, they moved to Lusadzor. Mariam writes fairy tales.
"Maybe one day she'll become a writer," says Danielyan.
Principal Makvetsyan says that every year the schoolchildren are taken to different places of interest in Artsakh. Last year they went to Hadrut, the Kataro monastery, after which they planned to go to Shushi. She considers herself a true citizen of Artsakh even though she moved to Lusadzor seventeen years ago from the town of Sevan in Armenia as a new bride.
If you found a typo you can notify us by selecting the text area and pressing CTRL+Enter