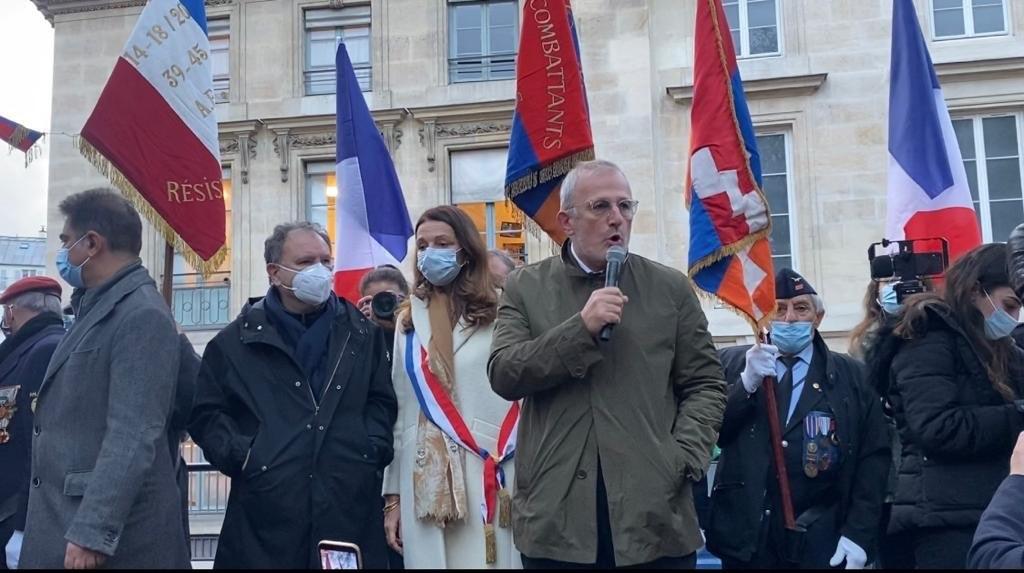 French MPs Call on Government to Issue Sanctions Against Azerbaijan If Baku Doesn't Release Armenian POWs
French MP François Pupponi has proposed a resolution calling on his country's leadership to demand the immediate return of Armenian prisoners of war and civilians still detained by Azerbaijan.
If Baku fails to comply, the MP demands that the French government impose sanctions on Azerbaijan.
The proposal of Puponi's resolution was signed by 28 deputies, including members of the "France-Artsakh" friendship group.
Puponi, together with some members of that group, took part in the events dedicated to the 106th anniversary of the Armenian Genocide on April 24 in Yerevan.
In his resolution, the French MP points out that Azerbaijan has violated Article 8 of the trilateral statement signed on November 9, 2020 and politicized the issue of the return of captives, while Armenia handed over to Azerbaijan all Azerbaijani captives held by it.
The resolution describes Azerbaijan's actions as a violation of international humanitarian law and evasion of its international obligations.
Referring to the Geneva Convention on the Treatment of Prisoners of War, Puponi says that Azerbaijan should have issued the captives POW status and released them immediately after the ceasefire, while the Azerbaijani armed forces took people hostage even after signing a trilateral statement.
The resolution refers to the inhuman treatment, humiliation, torture and murder of Armenian POWs by Azerbaijani servicemen, the cases of which were filmed and spread on the Internet.
Based on these circumstances, the deputies have called on French authorities to take immediate measures to ensure compliance with the requirements of the Geneva Conventions on prisoners of war and civilians and to demand that Azerbaijan fulfills its international obligations and guarantees the protection of the rights of Armenian prisoners of war and civilians.
If you found a typo you can notify us by selecting the text area and pressing CTRL+Enter