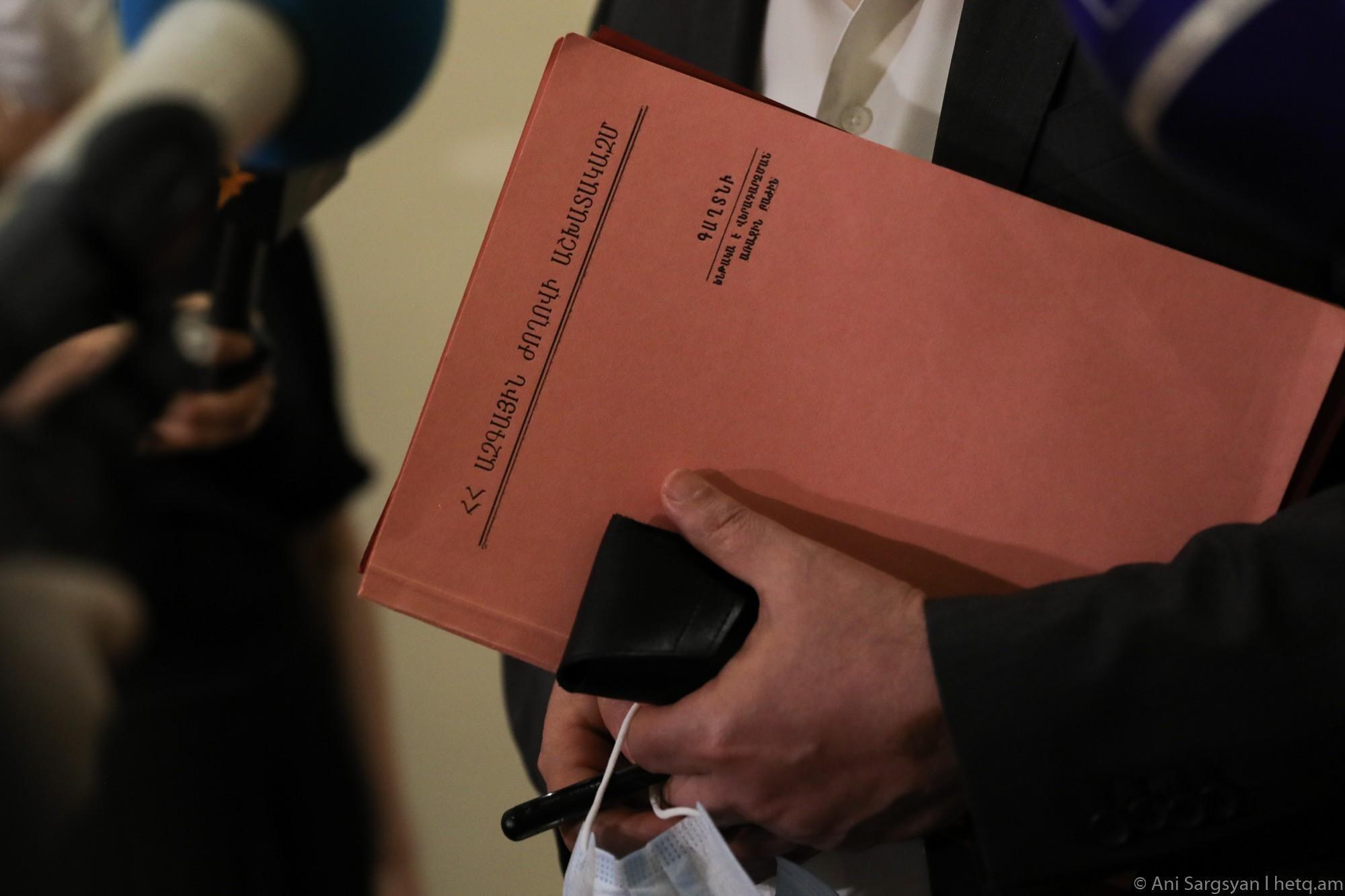 No Public Access: Closed-Door Discussion of April 2016 War Inquiry Committee Report
The Armenian National Assembly has decided not to publicize the findings of an ad hoc parliamentary committee formed in 2019, on the orders of PM Nikol Pashinyan, to investigate the circumstances surrounding the April 2016 war with Azerbaijan.
Instead, the committee's report, finalized last year before the outbreak of the "Four Day Karabakh War" in September, will be discussed behind closed doors.
In May 2019, Armenian PM Pashinyan announced: "By the way, I think the time has come to set up an investigative commission in the National Assembly to probe the circumstances that led to the April War in 2016 and to get the answers to a number of questions that are of concern to us all."
Following the four days of fighting in 2016, the most intense between Armenian and Azerbaijani forces over Karabakh since the 1994 ceasefire, concerns were raised about the military preparedness of Armenian forces. Rumors also surfaced that officials in Yerevan instructed military commanders in the field to halt their offensive even when they had the advantage.
It now appears that the parliament, controlled by forces loyal to Pashinyan, have decided not to make the committee's findings available.
Parliament Speaker Ararat Mirzoyan, responding to Bright Armenia MP Taron Simonyan's remark that the committee's findings "are of great public interest", said that the report contains state secrets that cannot be publicized.
Mirzoyan, a member of Pashinyan's My Step faction, said that the public can learn about those sections of the report not subject to government censorship via their elected MPs.
One lingering question about the 2016 clashes is whether Armenia intelligence agencies knew, in advance, about the possibility of large-scale clashes.
Fighting broke out on April 1, 2016 and a Russian-brokered ceasefire declared on April 5.
Several high ranking former and current government officials, including former Armenian President Serzh Sargsyan, appeared before the commission.
On November 17, 2020, Andranik Kocharyan, Chairman of the National Assembly's Standing Committee on Defense and Security, said the report of the ad hoc commission of inquiry into the April 2016 "Four Day War" would soon be published.
If you found a typo you can notify us by selecting the text area and pressing CTRL+Enter