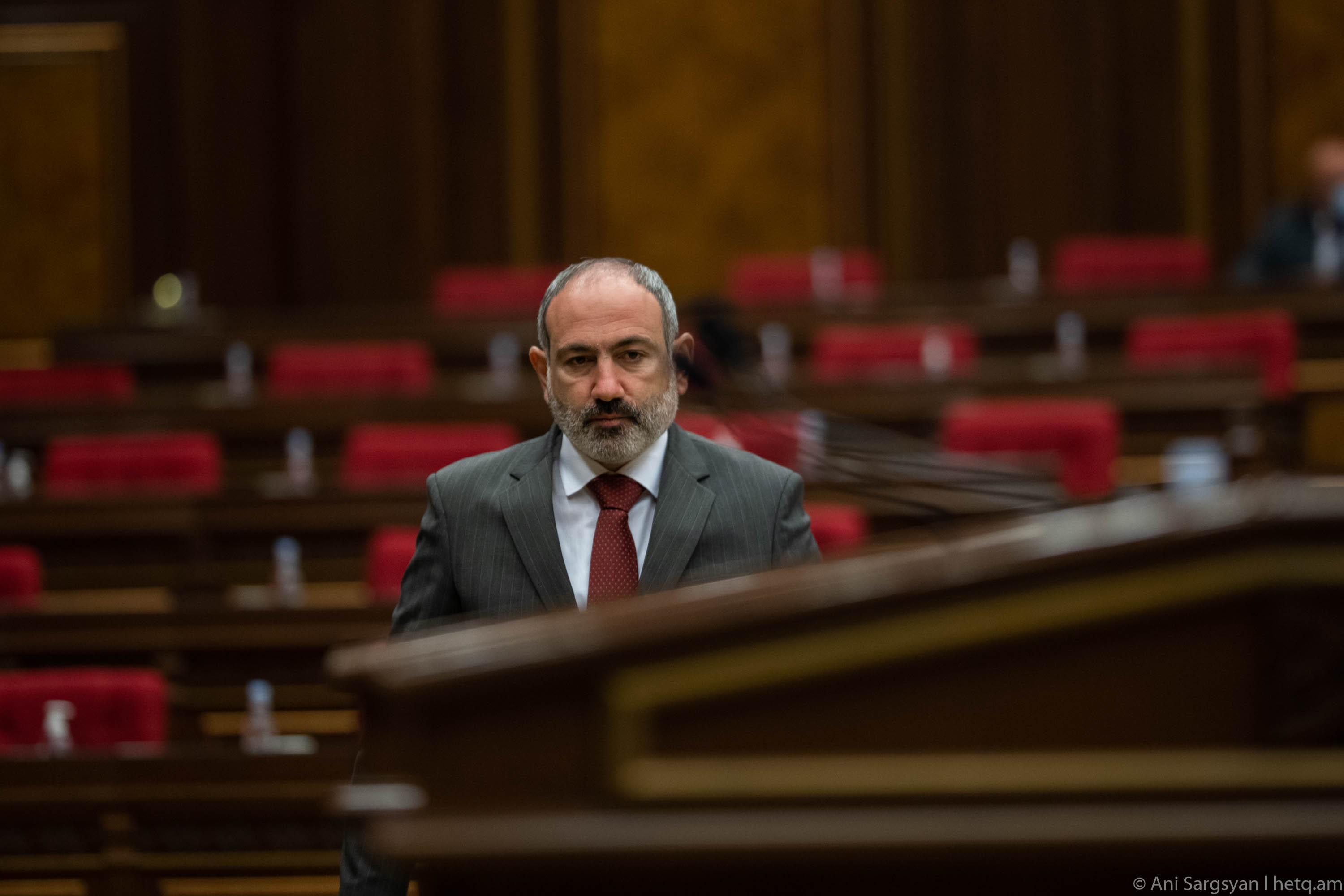 Pashinyan Defends "Velvet Revolution"; Says It Averted Civil War in 2020
Nikol Pashinyan, at a special session of the Armenian National Assembly today defended his 2018 "Velvet Revolution", claiming that it averted a "civil war" in 2020 during the post-war political crisis.
"The Velvet saved us from a civil war in 2020, this is a reality. They accuse us, saying there is a failure of the government, but the fact was that the post-war crisis was managed this way. Look at the atmosphere of the post-war crisis. We have swallowed insults and profanity, but we have what we have. It is a very important example of crisis management. No shots were fired after that disaster. We understand what we are talking about," Pashinyan said.
Today's special session was the second stage of electing a new prime minister. Pashinyan stepped down from the post in April to make way for snap parliamentary elections in July. Armenia's National Assembly, on May 3, failed to elect a new prime minister, the first step in the legal process to dissolve the current legislature and hold elections. By law, if the parliament fails to elect a new prime minister today, the legislature is dissolved.
Pashinyan said that while the opposition has predicted hunger, a collapse of the economic and financial system for the past year, his government has ensured macroeconomic stability.
He said the government is taking decisive measures to tackle the coronavirus epidemic and that the parliament, dominated by his My Step (Im Kayl faction), has adopted "revolutionary changes" to the law on political parties, such as compiling the proportional list in the parliamentary elections by secret ballot during the conference.
Pashinyan said his team has created institutional conditions for the parties to be a party, not property. Pashinyan added that it will be the first time that parliamentary elections will be held in a fully proportional system.
"I am glad that we have shown the political will to implement these changes," he said.
Concluding, Pashinyan said the biggest achievement of his government has been to return the decision-making process to citizens via free and fair elections.
"Even if we want to, we cannot falsify the vote. The public will not allow anyone to falsify the results," Pashinyan said.
If you found a typo you can notify us by selecting the text area and pressing CTRL+Enter