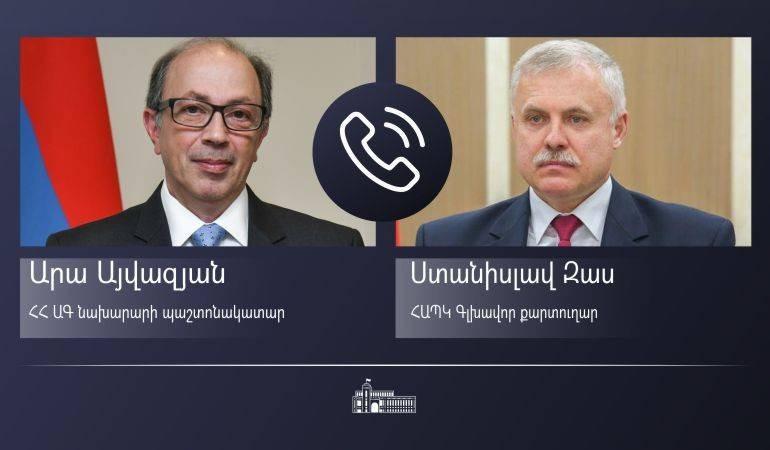 Armenian Foreign Minister, CSTO Head, Discuss Syunik Situation
Acting Armenian Foreign Minister Ara Ayvazyan and CSTO Secretary-General Stanislav Zas discussed, by telephone today, the situation along the Armenian-Azerbaijani border and steps underway to defuse it.
On May 12, the Armenian Ministry of Defense reported that in the early morning Azerbaijani armed forces, on the grounds of a 'border adjustment', tried to carry out certain works in one of the border areas of Syunik.
Late in the evening, during a special session of Armenia's Security Council, Acting Prime Minister Nikol Pashinyan reported that the Azerbaijani Armed Forces had crossed the state border of the Republic of Armenia, advancing up to 3.5 kilometers.
On May 13, Armenia petitioned the Russian-led Collective Security Treaty Organization (CSTO) to act against what it described as Azerbaijani incursions into its territory, saying that such incidents could reignite fighting in the Nagorno-Karabakh conflict zone.
Armenia is a member of the CSTO along with Russia, Belarus, Kazakhstan, Kyrgyzstan and Tajikistan.
If you found a typo you can notify us by selecting the text area and pressing CTRL+Enter