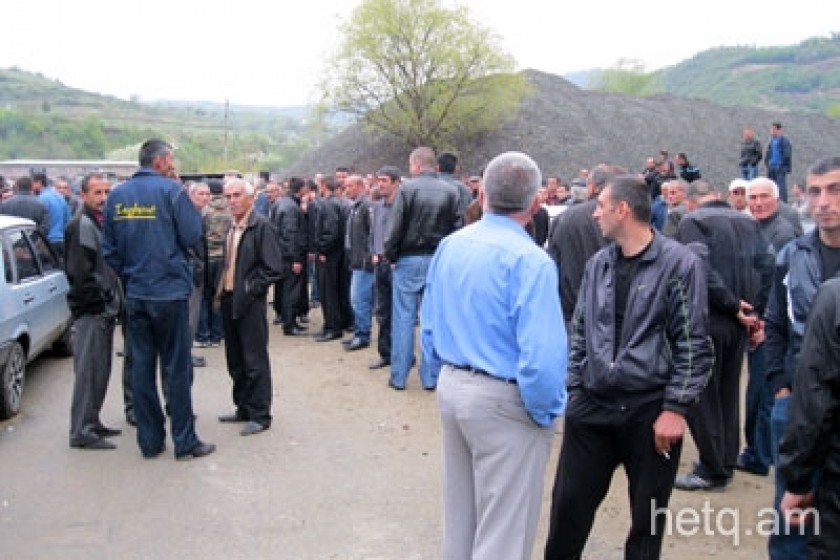 Teghout Mine Security Beat Up Local Villagers: Resident Block Road in Protest
A fight broke out yesterday evening in the village of Teghout landing several people in hospital, one with a broken leg.
Residents claim that members of the Armenian Copper Programme's (ACP) security staff were irked when a local drove his car by, stirring up dust.
Today, in protest, village residents blocked the road to the Teghout mine operated by the ACP. Workers usually bussed in from surrounding communities were forced to turn back.
Village Mayor Harutyun Meliksetyan and Rubik Papoyan, the administrative head of ACP subsidiary Teghout Ltd. refused to talk to this reporter.
Residents vociferously complained that the mine keeps the entire village shrouded in a cloud of dust and that they keep quiet.
"They beat up one of our villagers who accidentally raised some dust," said an angry Teghout resident.
Villagers are demanding that the perpetrators either be fired or handed over for some "local justice".
They have telephoned Lori Regional Governor Artur Nalbandyan, telling him that they will continue to block the road until he shows up.