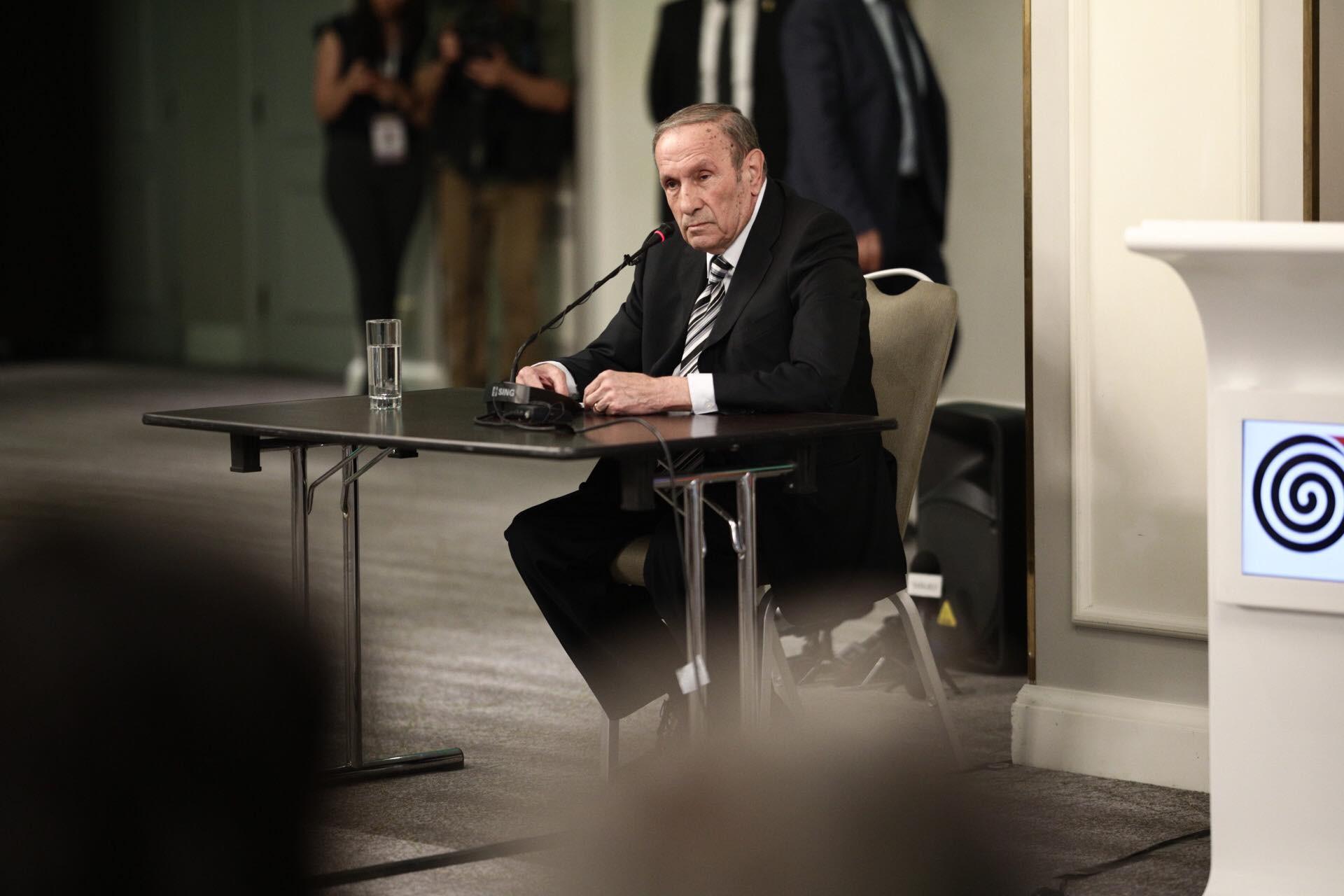 Ter-Petrosyan "Pities Prime Minister": Rejects Invitation to Debate Pashinyan
Ex-Armenian President Levon Ter-Petrosyan today said he rejected an invitation to debate Nikol Pashinyan out of a sense of pity for the current prime minister.
"I rejected Pashinyan out of pity. I feel sorry for him because that debate could have been a suicide for Nikol. He said this, not me," Ter-Petrosyan said while presenting the campaign program of the Armenian National Congress (ANC).
Ter-Petrosyan heads the ANC slate in the June 20 parliamentary election.
Robert Kocharyan, who heads the Hayastan (Armenia) alliance slate, has also rejected an invitation to debate Pashinyan.
"Kocharyan gave a great answer in his style, make-up. He said, 'I invite Pashinyan not to a debate, but to a fight, with any weapon desired, that is, from a sling to an atomic bomb'." Ter-Petrosyan remarked.
If you found a typo you can notify us by selecting the text area and pressing CTRL+Enter